18 People Who Took The Art Of Laziness To A Whole New Level
These people are all heroes in my eyes.
1.
This airline passenger who only wanted to be disturbed for an important occasion.
4.
This lecturer who's ~always~ hard at work.
5.
These two students who had each other's back (head).
8.
This boyfriend who technically kept his promise.
9.
This guy who engineered his light switch to turn on without having to get up to push it.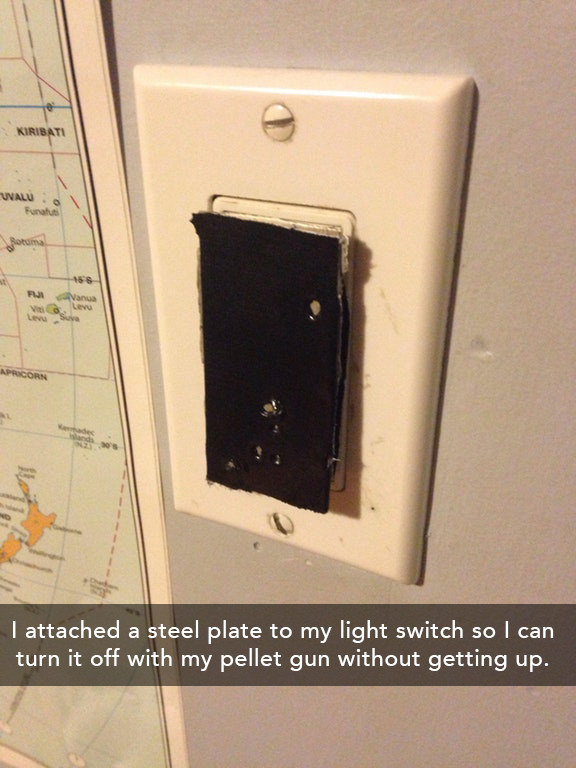 12.
This guy who didn't want to wash a cereal bowl.
14.
This dad who found a way to spend quality time with his child from the comfort of his chair.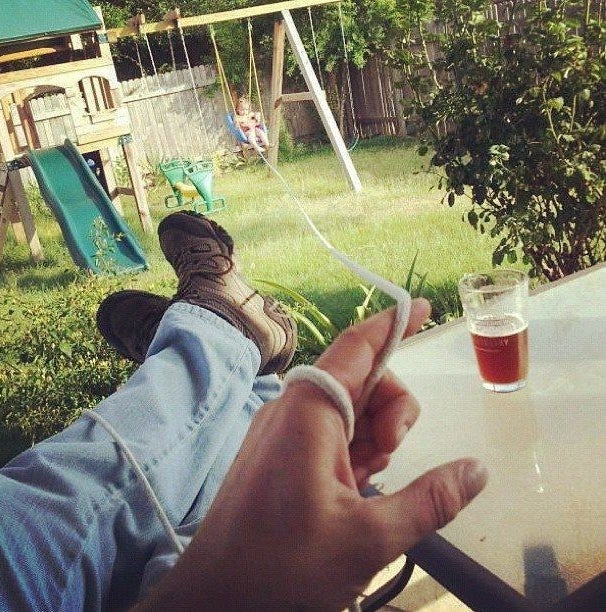 15.
This dad who deserves a gold medal for napping.
17.
This cook whose laziness might just cause a house fire.