1.
This AAA driver who tried to help out a customer.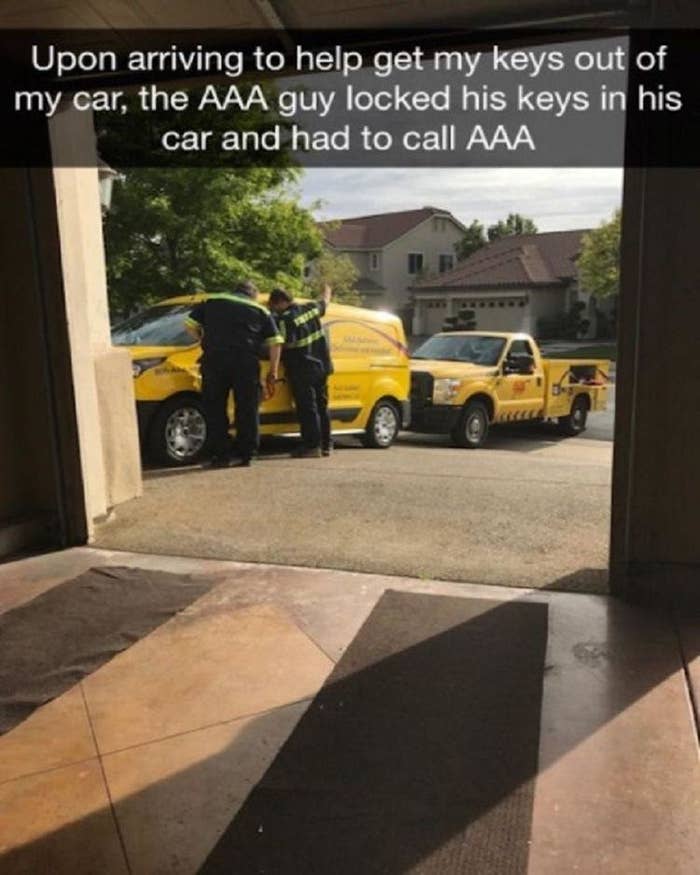 2.
The photographer who tried to improve her photos.

3.
These parents who tried to raise their daughter's self esteem.
4.
This grandmother who wanted to offer her grandchild a bowl over Facebook.
5.
This boyfriend who thought he came up with the perfect romantic gesture.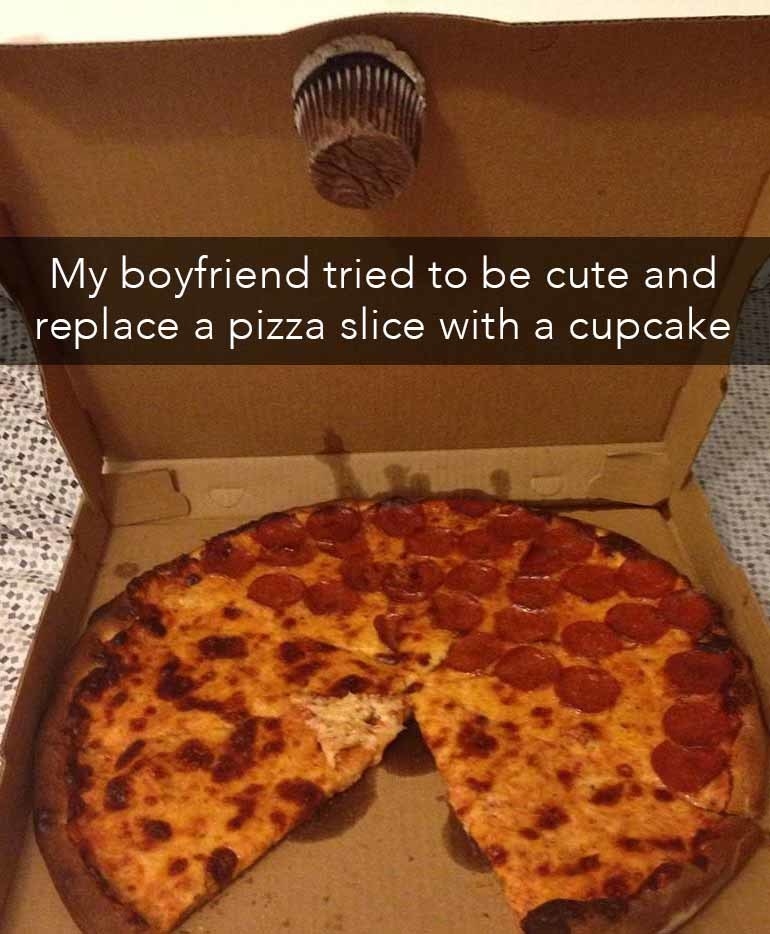 6.
This dad who tried to show his love on Valentine's day.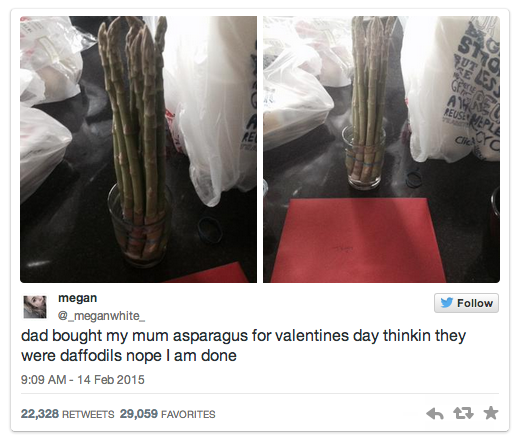 7.
This ~children's~ dental clinic that tried to spread a ~positive~ message.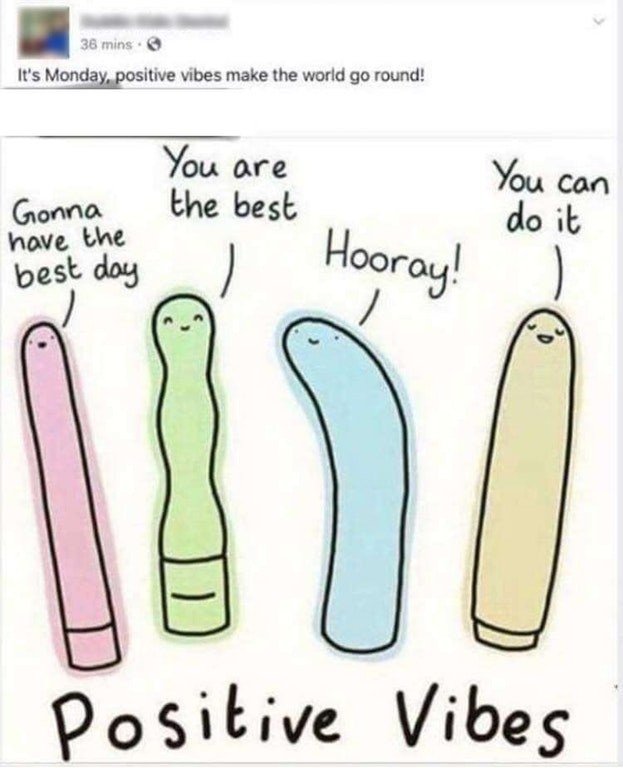 8.
This guy who was just trying to keep fit.
9.
This girl who showed the wrong photo to security.
10.
This mum who thought her dog needed a makeover.
11.
This girl who caused an airport security incident.
12.
This kid who gave a very real answer to a teacher's riddle.
13.
This boyfriend who thought he was placing a gift under the tree.
14.
This girl who got the wrong signals from her dentist.
15.
This dad who wanted a nice birthday cake for his son.
16.
And this parent who thought they could use an alternative to cooking oil.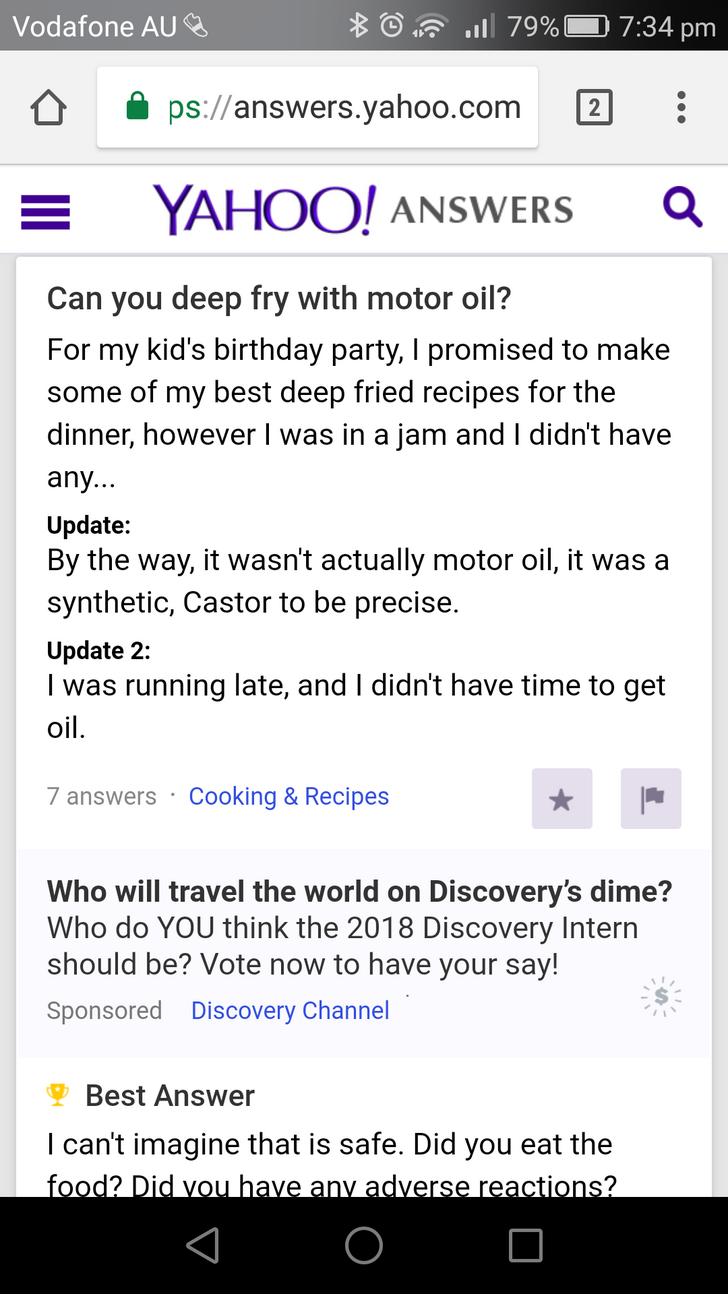 17.
This guy who got a little distracted during sex.
18.
This kid who though he could cover up the scene of a crime.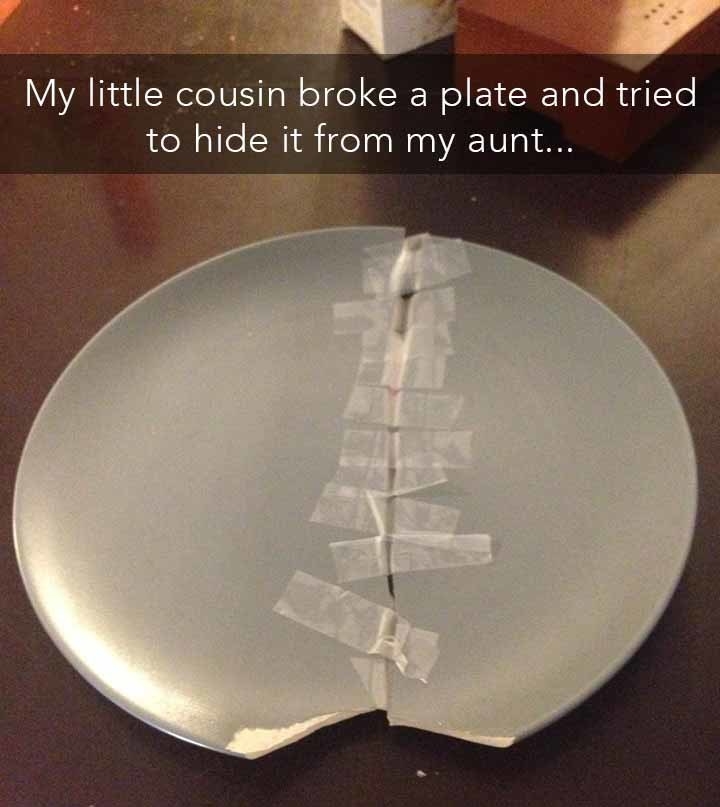 19.
This student who though that giving up social media would help with her grades.
20.
This vending machine customer who tried to knock out a free snack.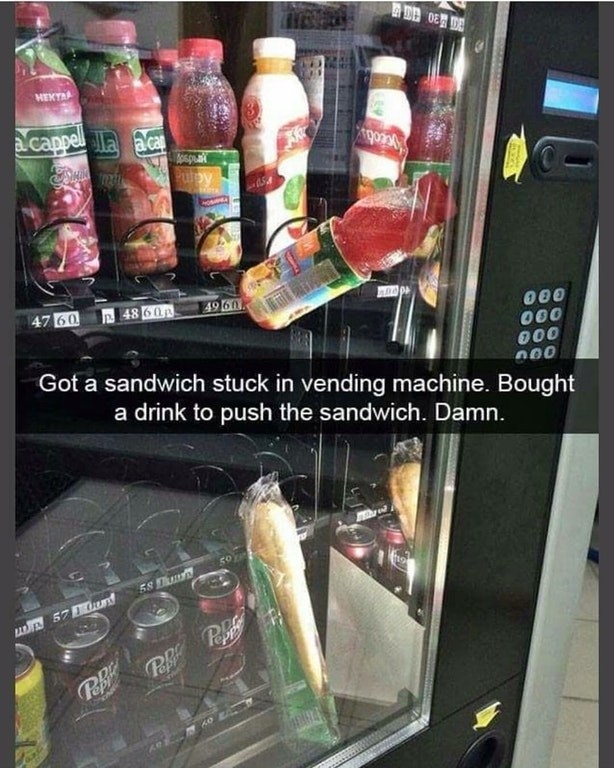 21.
This kid who tried to say goodbye.
22.
This sunbather who fell asleep while eating.
23.
This amateur baker who tried to make a volcano cake.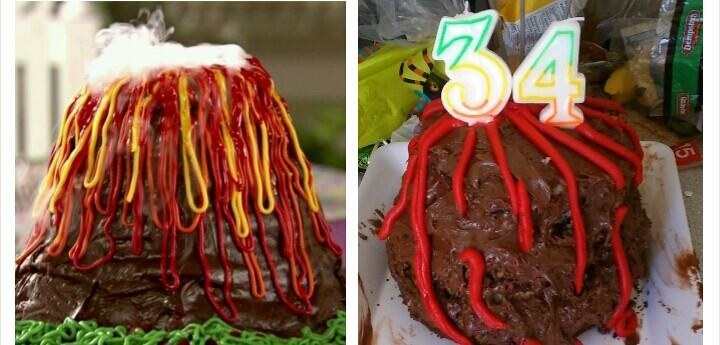 24.
And this girl who was psyching herself up for a date.