17 People Who Did Not Get The Clothes They Were Expecting
Always double check the size.
5.
This international shopper who learnt a lesson about trust:
6.
This daughter who let her dad do the shopping:
7.
And this person who did her own shopping:
8.
This sister whose Halloween ended up a little less spooky than intended: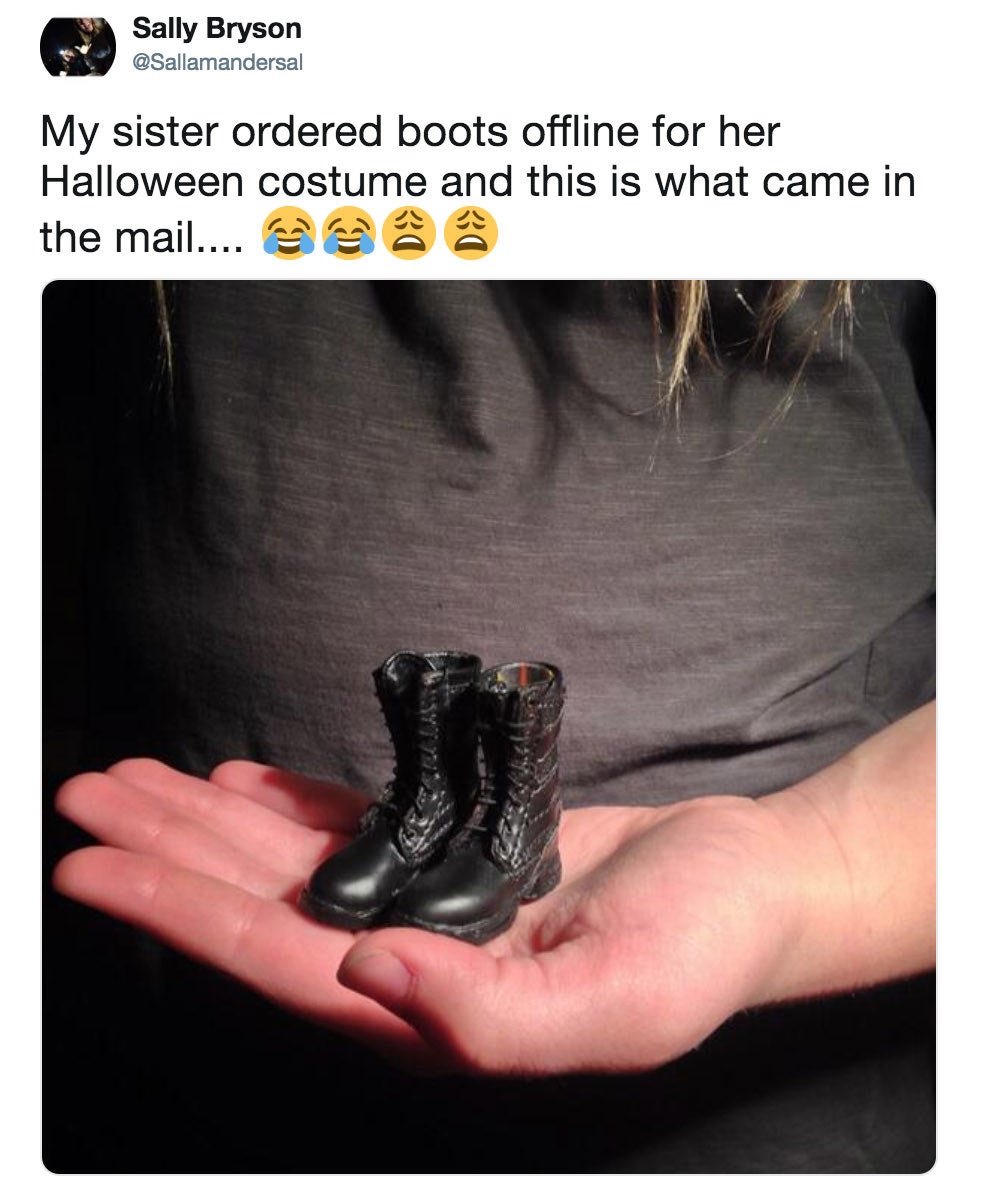 9.
This girl who needed to grow a couple of foot:
13.
This man who was sent the wrong order:
14.
This girl whose glasses were a little on the small side:
16.
This guy who did not achieve the look he was originally going for: