17 Pictures Of Donald Trump's Not At All Below Average-Sized Hands
Donald Trump has come under a lot of scrutiny for having small hands. Let's take a closer look.
1.
Powerfully clutching a magazine during the second round of the 1991 US Open.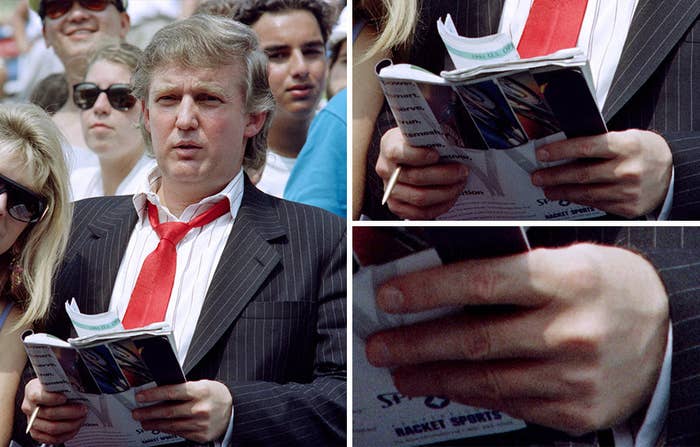 2.
Casually shrugging, palms outwards, against a backdrop of freedom.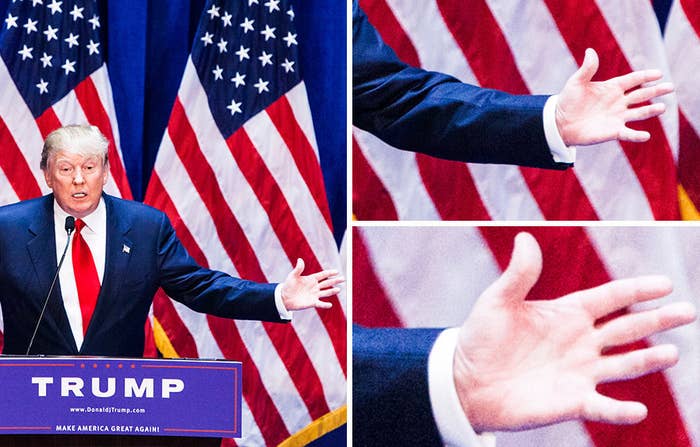 3.
Channelling human emotions to his daughter Ivanka through physical contact involving the hands.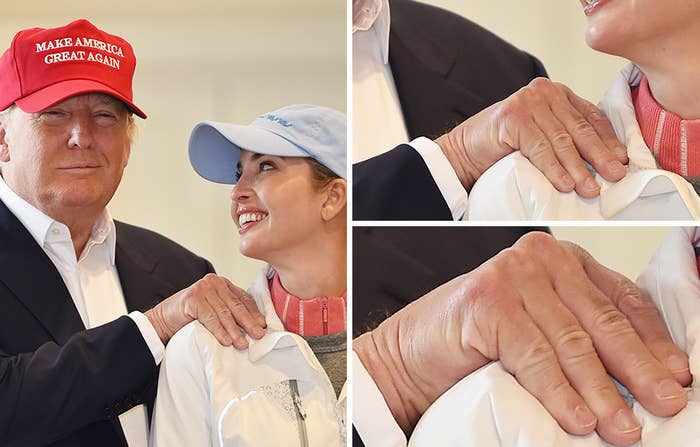 4.
Giving a defiant thumbs-up before a Republican presidential debate.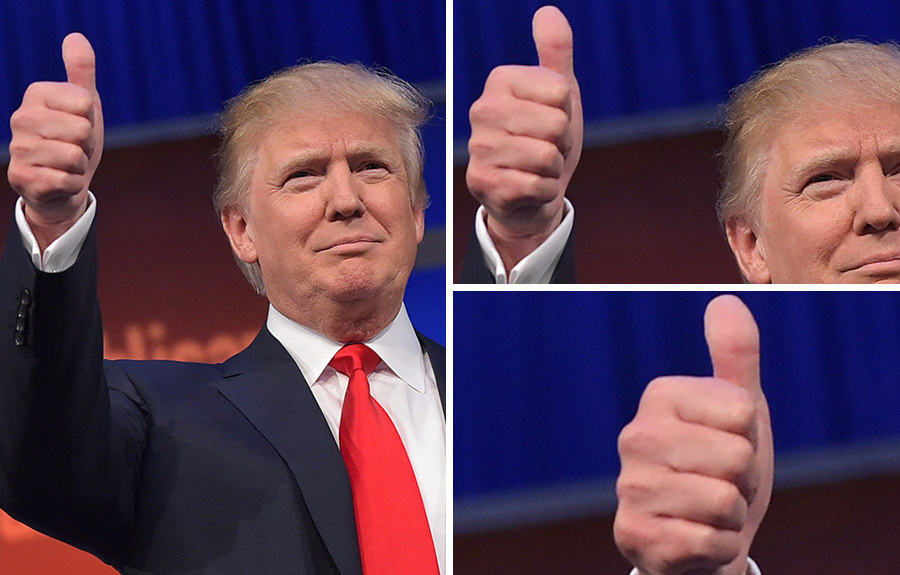 5.
Pointing to something off camera, in the same way any person would.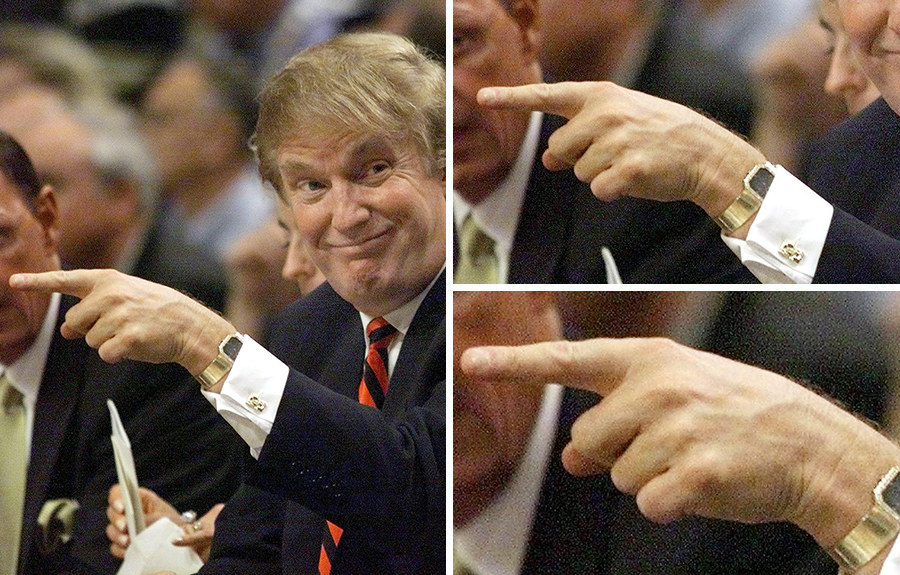 6.
Gripping a replica rifle with no apparent difficulty.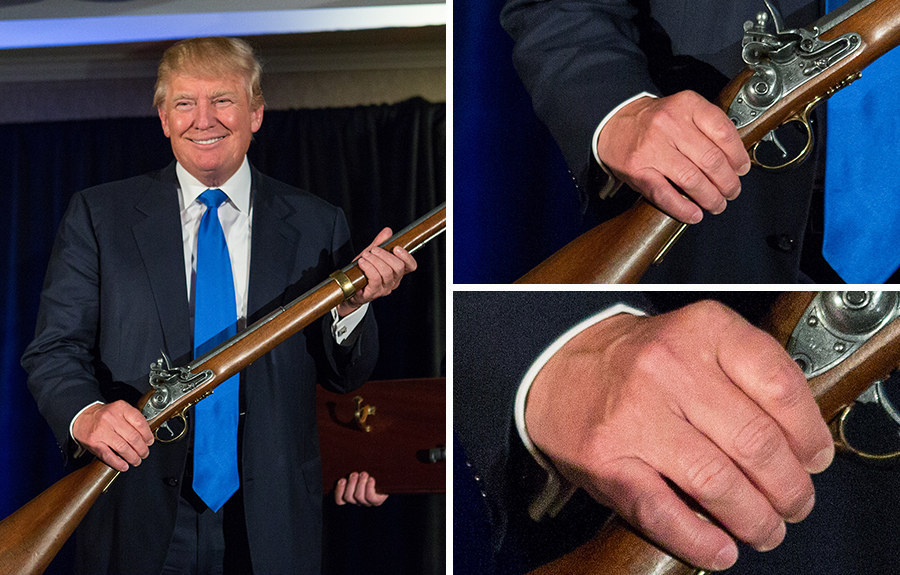 7.
Displaying formidable strength by holding a microphone.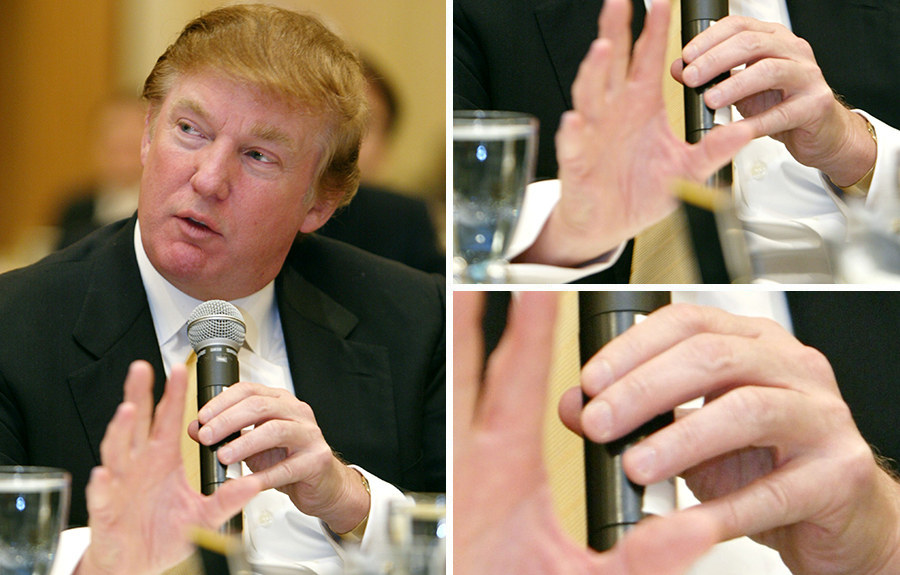 8.
Bravely posing his hands in a way to suggest: "I'm currently thinking about business."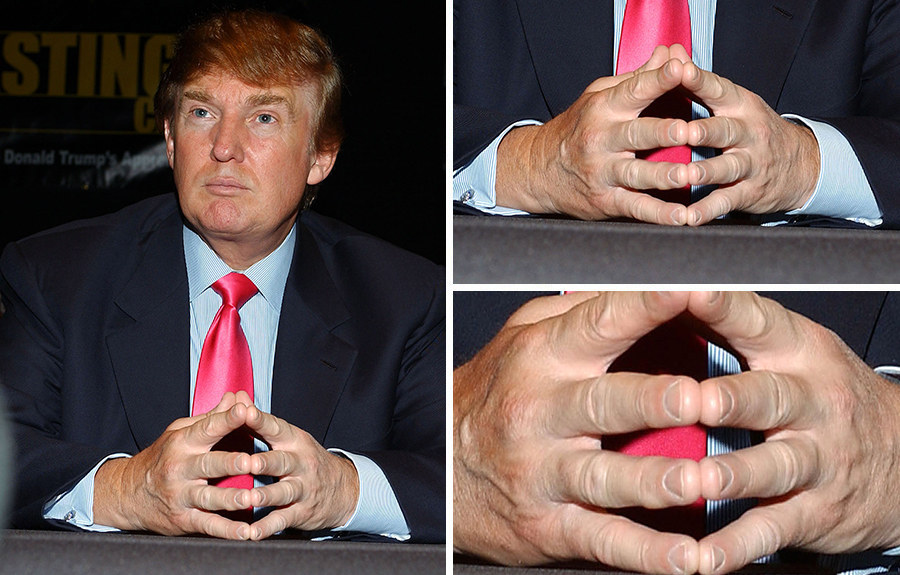 9.
Whispering what is probably a non–hand-related secret to Ted Cruz.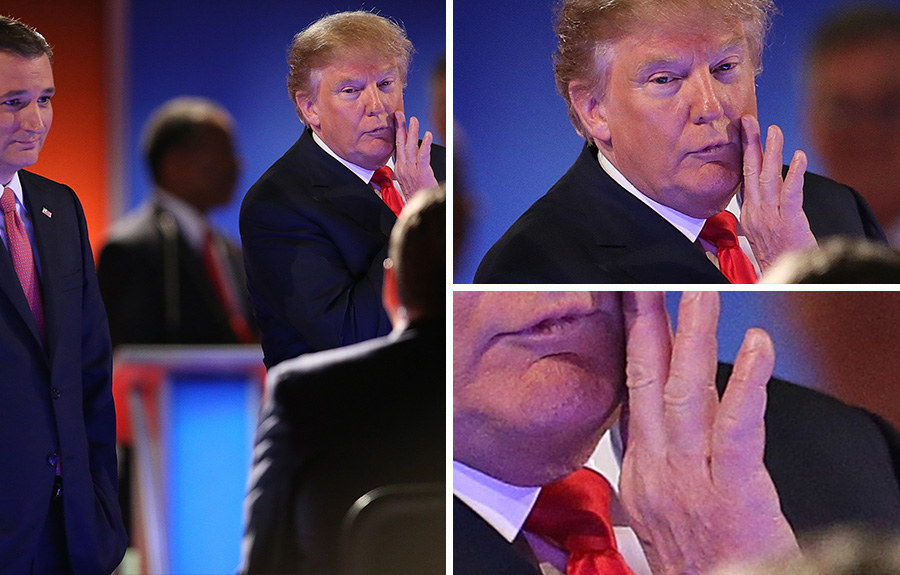 10.
Purposefully gripping a tiara and gently placing it on the head of the new Miss Universe.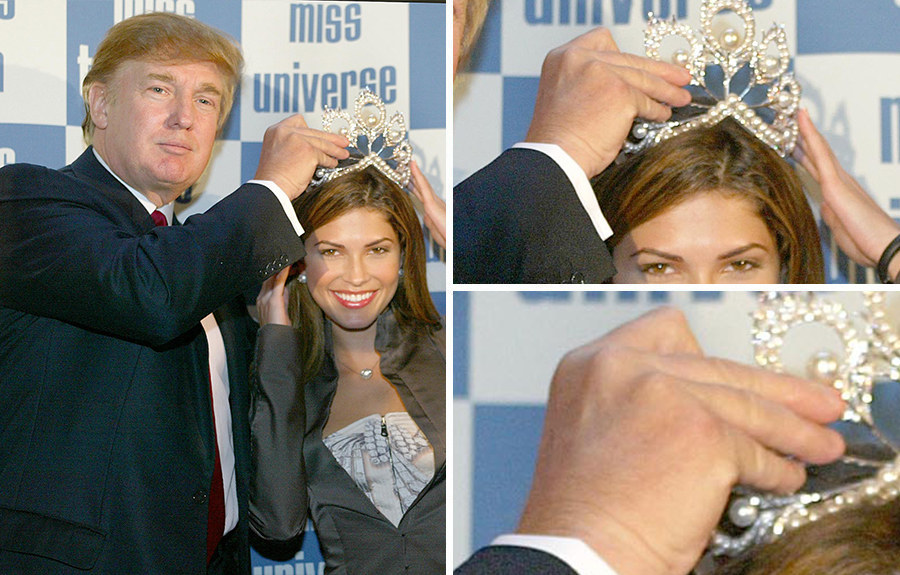 11.
Defying the critics with his hands proudly on display.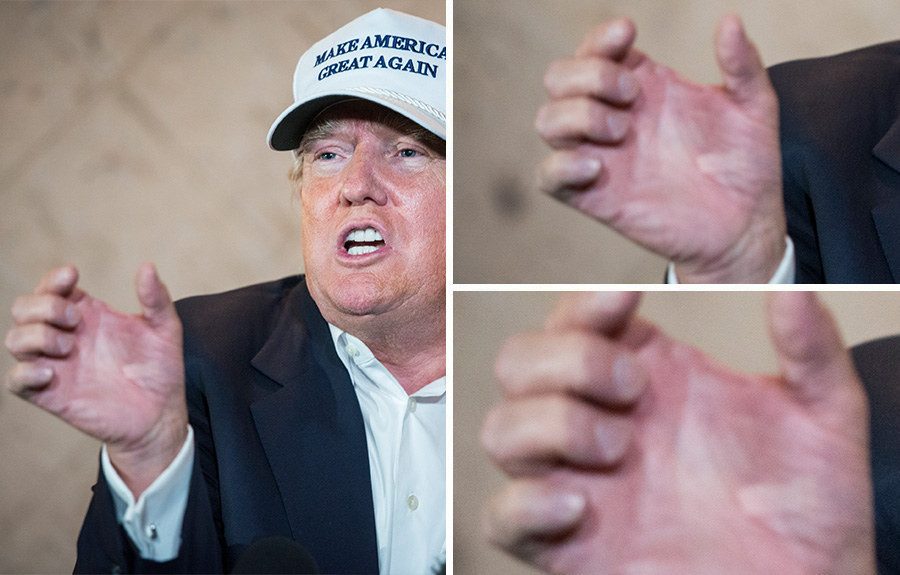 12.
Eating a slice of pizza without cutlery.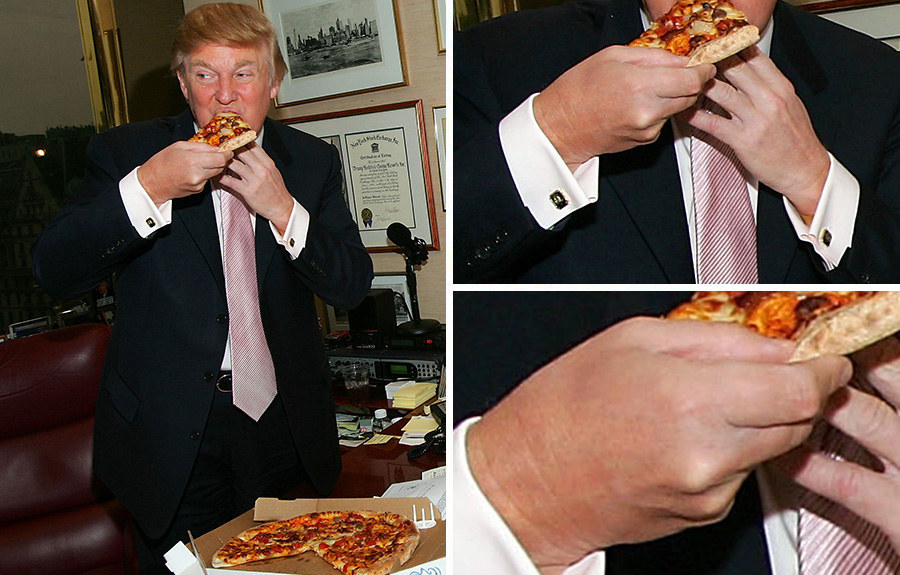 13.
About to pull off what is no doubt a persuasive handshake.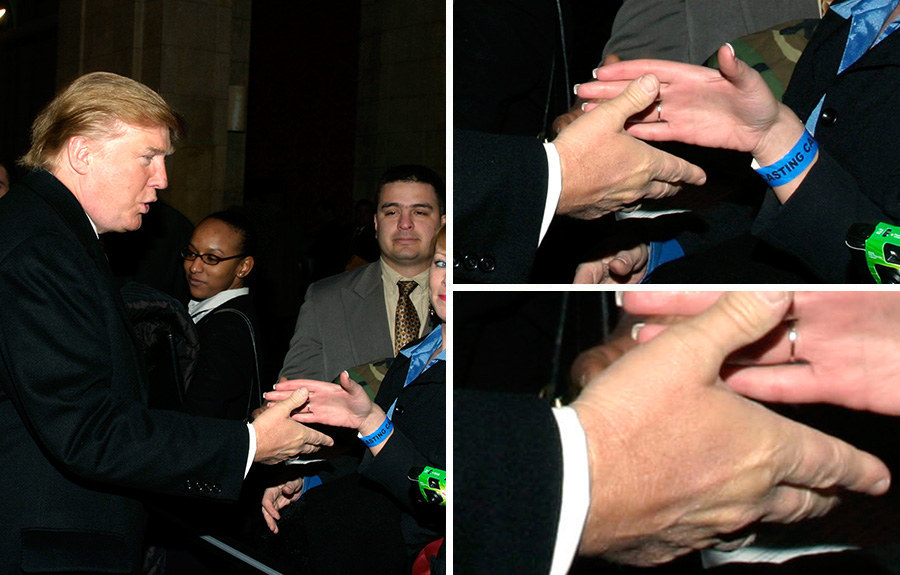 14.
Signing copies of his book using nothing but his right hand.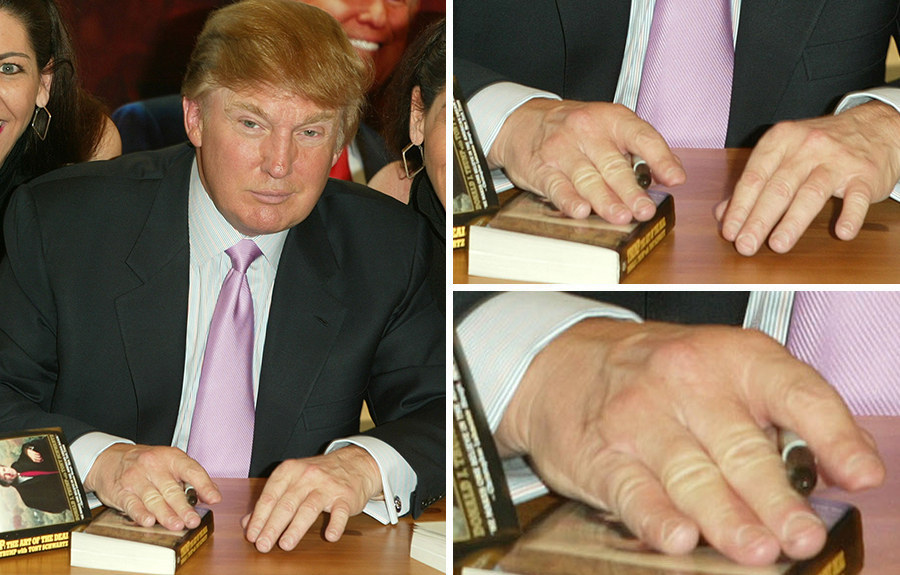 15.
Creating beautiful finger art.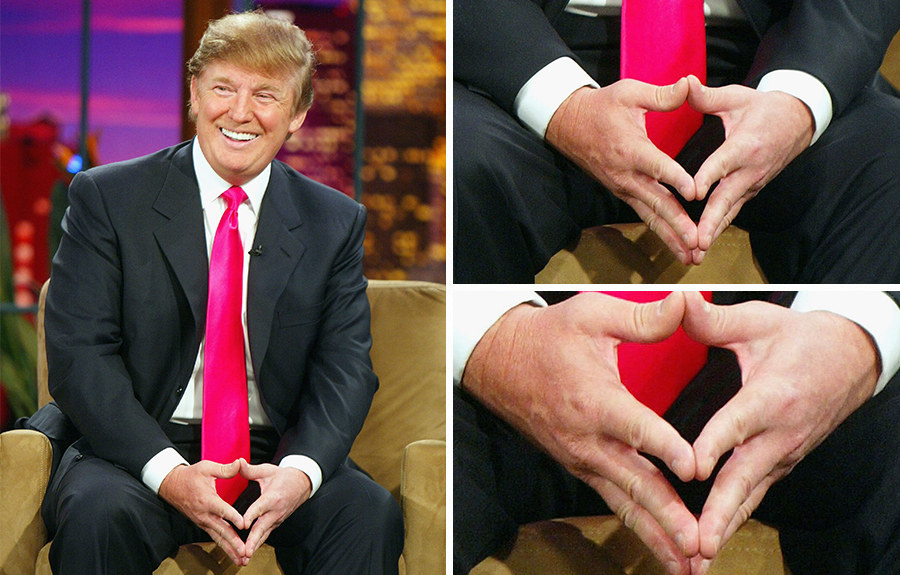 16.
Convincingly reading a magazine.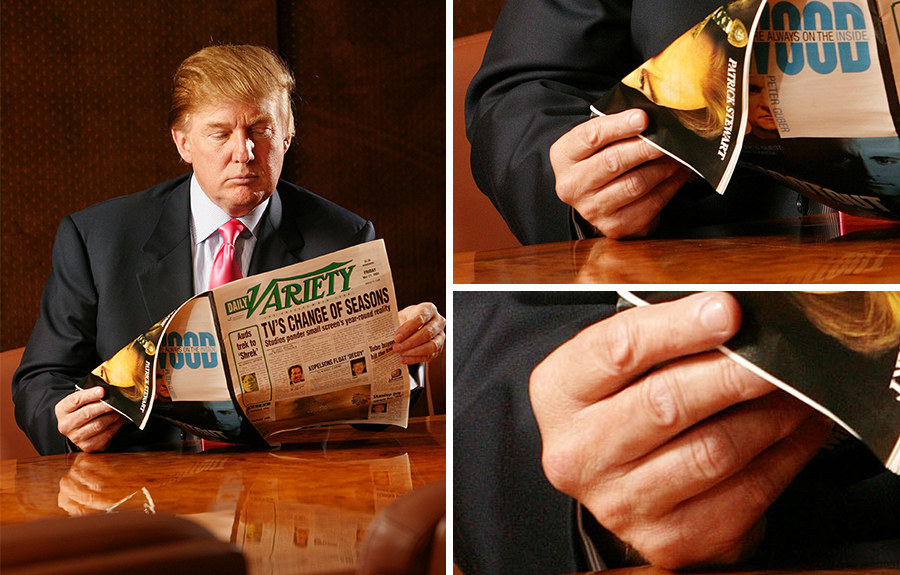 17.
Showing off both hands in a triumphant display of limb proportion.