1.
"Umm."
2.
"It's a dead My Little Pony."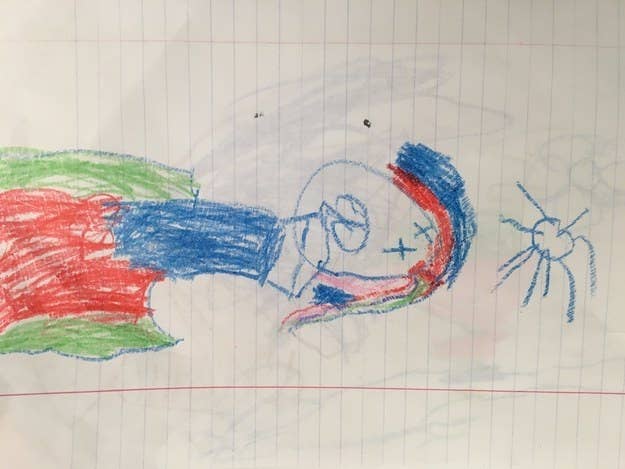 3.
"He ripped the paper out of my hands and proceeded to make a Dexter splatter instead."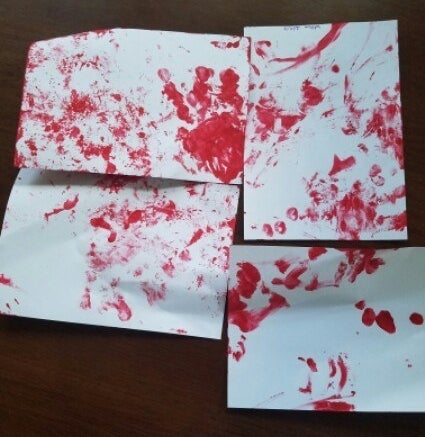 4.
"I received this at the grand age of 24."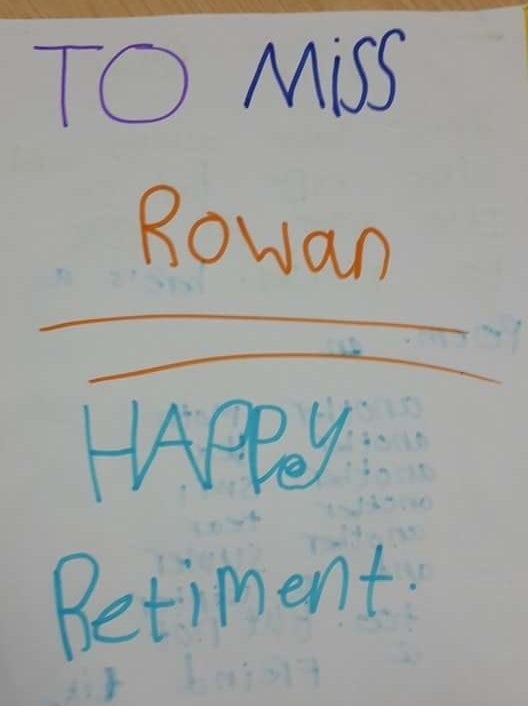 5.
"It's supposed to be a jungle."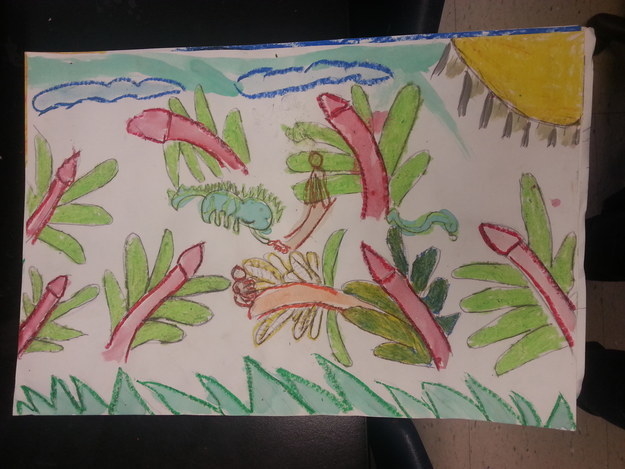 6.
"A 'self-portrait'."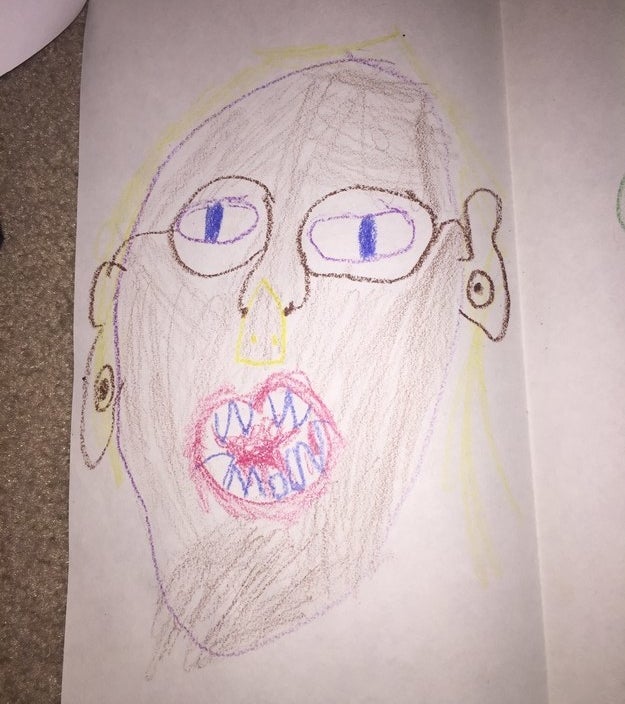 7.
"Oops."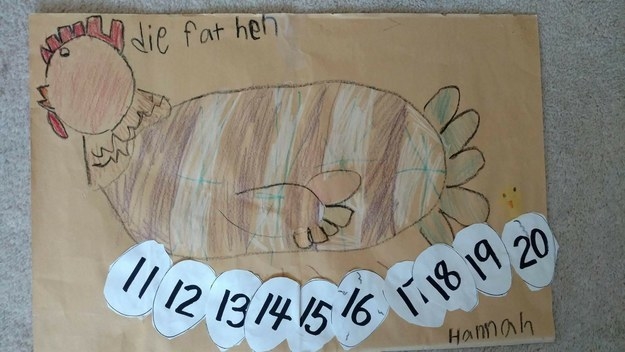 8.
"Apparently pimples look like pepperoni."
9.
"Oh crap, my son wants to be a serial killer!"
10.
"PS. I don't know how old you are."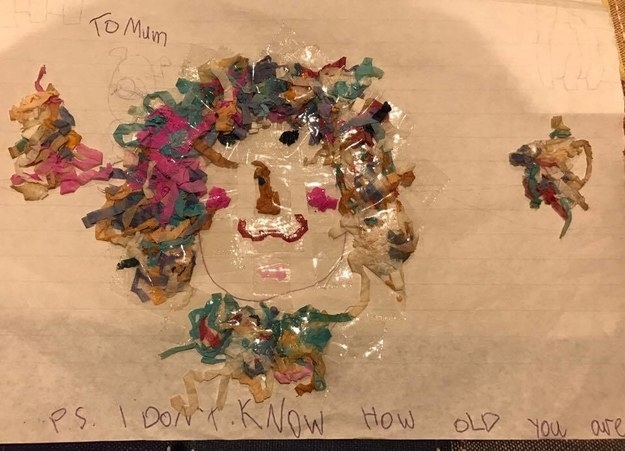 11.
"The piranhas were supposed to be attacking us on the beach…"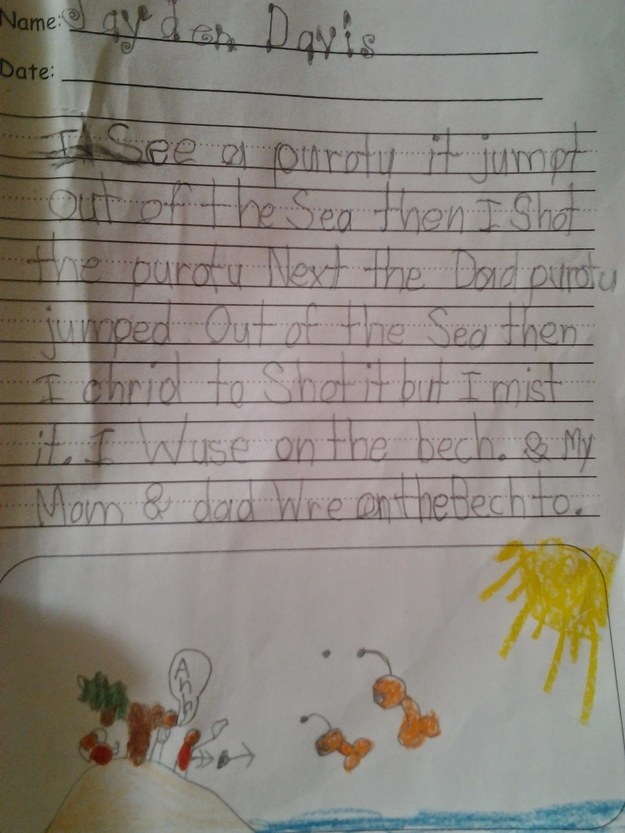 12.
"Shake shake."
13.
"We are not horror-film junkies."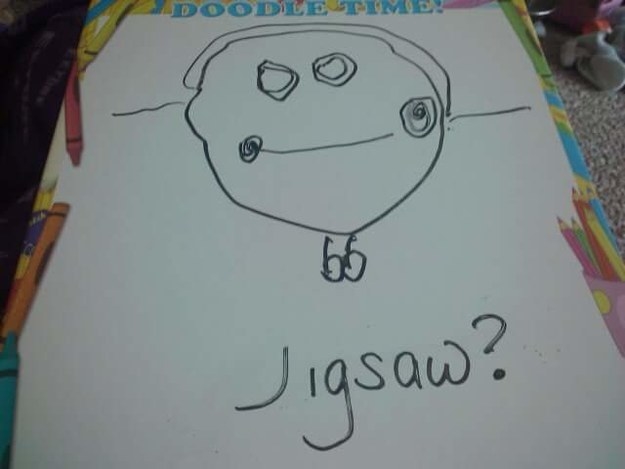 14.
"The top part is after the teacher made him re-do it."
15.
"Someone beheaded a guy called Dave…"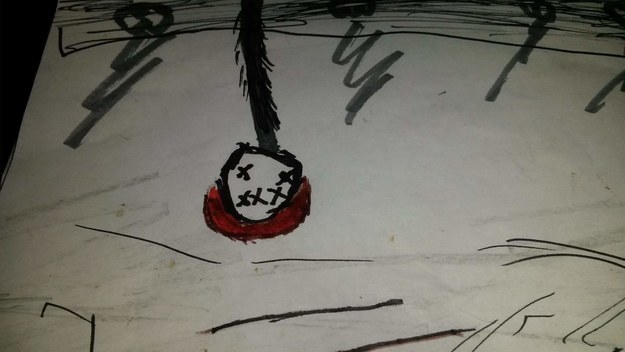 16.
"Thank heavens we didn't receive a knock on the door from child protective services."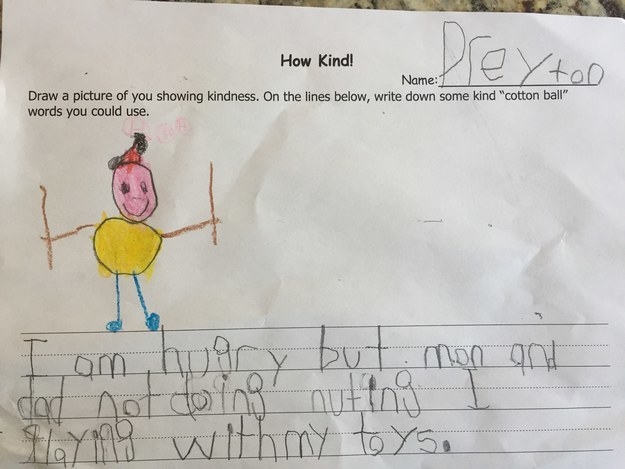 17.
"Mom."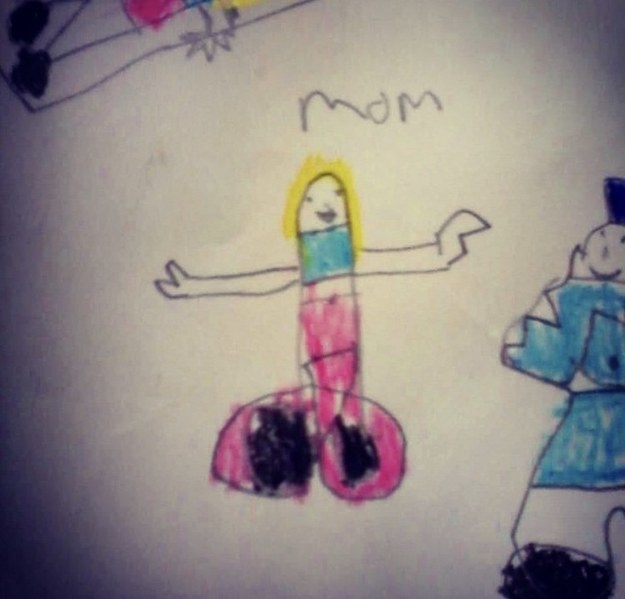 18.
"My son passed this under my door at the tender age of 7."
Note: Submissions have been edited for length and/or clarity.