The Hot Priest From "Fleabag" Is The Hottest Man On TV
Thank you, Phoebe Waller-Bridge.
The second (and probably final) season of Fleabag is finally here, and it includes the addition of Andrew Scott as The Priest: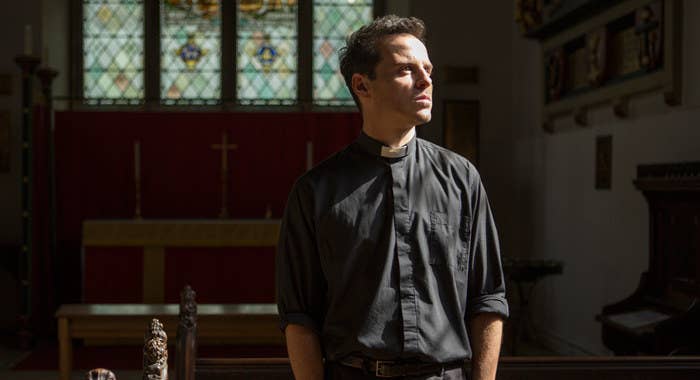 More accureately, The HOT Priest:
The Internet is OBSESSED...
You know he's cool as soon as you meet him:
His chemistry with Fleabag is instant:
He's the only person to notice when Fleabag breaks the fourth wall.
And even though he chose God:
He was still the softest, sweetest, sexiest man alive:
Cheers to the hottest priest television has ever known!