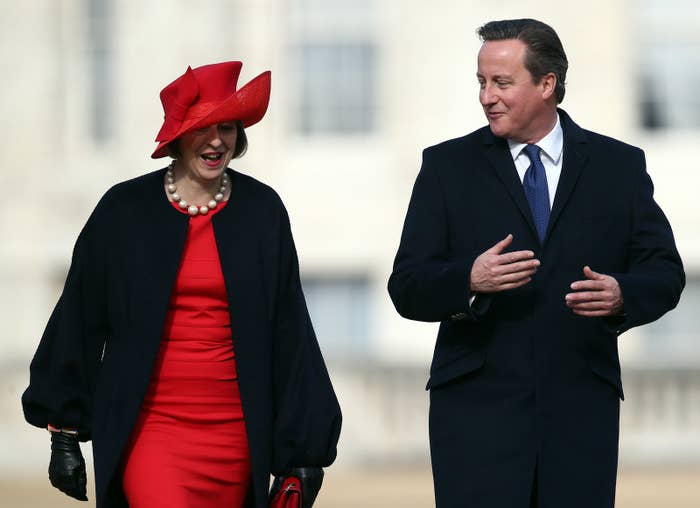 Theresa May has agreed child benefit arrangements for European Union nationals that are more generous than the terms David Cameron struck with Brussels two years ago in a last-ditch attempt to save the UK's relationship with the EU.

Under the terms agreed by May on Friday, EU nationals currently in the UK will be able to continue to send child benefits abroad indefinitely as they do now.

The arrangement is less strict than the terms Cameron negotiated in February 2016, when he went to Brussels seeking a reformed settlement to silence Eurosceptics calling for Britain to pull out of the union.
A UK government official said: "We will have an ever-decreasing stock of people with such benefits, whereas Cameron's plans would have continued with an unlimited flow."

In a concession to Cameron, the EU agreed to curb the rights of EU nationals living in Britain to send child benefits to their home countries by indexing the payments to the cost of living of children outside the UK. But the deal Cameron returned with was criticised as too modest, and four months later Britain voted to leave the union.
European Commission sources confirmed to BuzzFeed News that May's deal will result in the current arrangements, under which EU nationals are entitled to "export" all their benefits, continuing.
The issue of child benefits sent abroad became one of the most contentious issues in the run-up to Cameron's renegotiation, often making headlines in the right-wing press. It was one of Cameron's central demands as he sought to renegotiate Britain's status.

The former prime minister spent months negotiating an agreement to index the payments after facing stiff resistance from the four Visegrad countries– Poland, Hungary, the Czech Republic, and Slovakia. The final agreement was one of the last issues to be solved during the talks two years ago.
The reforms agreed by Cameron would have kicked in for new arrivals once legislation had passed, and to all EU nationals from 2020. However, the former prime minister's deal was never implemented because it was entirely conditional on the UK voting to remain in the EU.
At the time of Cameron's renegotiation there were 20,400 claims of child benefits used for children living in another EU country, accounting for around 0.3% of the total caseload, according to HMRC data.