Aspiring South Carolinian filmmaker Cameron Thrower stands on Maggie Gyllenhaal's doorstep. Anxious, he knocks on the door, expecting to be greeted by her assistant. Much to his surprise, she greets him in person with open arms and a warm embrace. Soon, the two are poring over the script for his short film "Beauty Mark" as they share a fruit plate she made. As they take turns reading lines, he thinks, It's no longer about me being nervous; it's about getting this story told.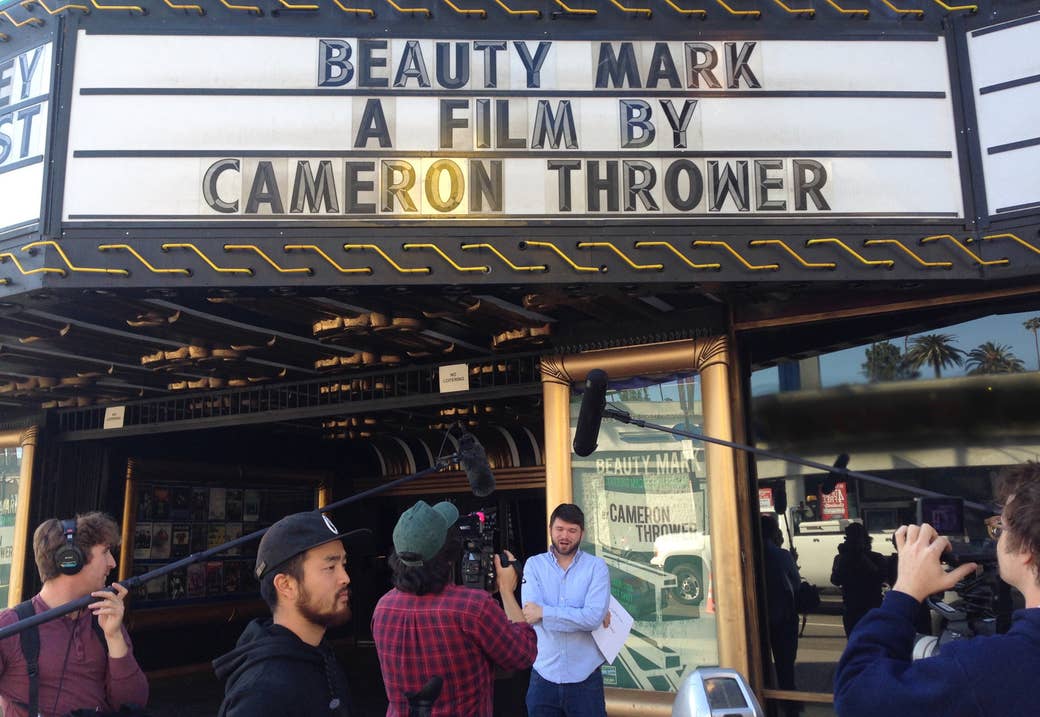 Thrower has been plugging away at his passion of filmmaking for over a decade. His stories are raw and honest, holding an introspective microscope to his subjects and crafting a narrative that amplifies the stories of the voiceless. Last year, he took a leap of faith and submitted his script to Jameson First Shot — an annual short film competition — for a chance to bring it to life with the acting talents of Maggie Gyllenhaal.
In the past, winners of this unique contest have had the chance to work with top talent, such as Adrien Brody and Uma Thurman. Jameson finds the most fearless and ambitious filmmakers and gives them a once-in-a-lifetime opportunity to bring their dreams to life. For Cameron, with his fearless tenacity and unrelenting desire to bring the stories of others to the masses, he carved his way into a notoriously difficult-to-crack industry and scored the chance of a lifetime to work with Maggie and Trigger Street Productions, the production house behind House of Cards and The Social Network.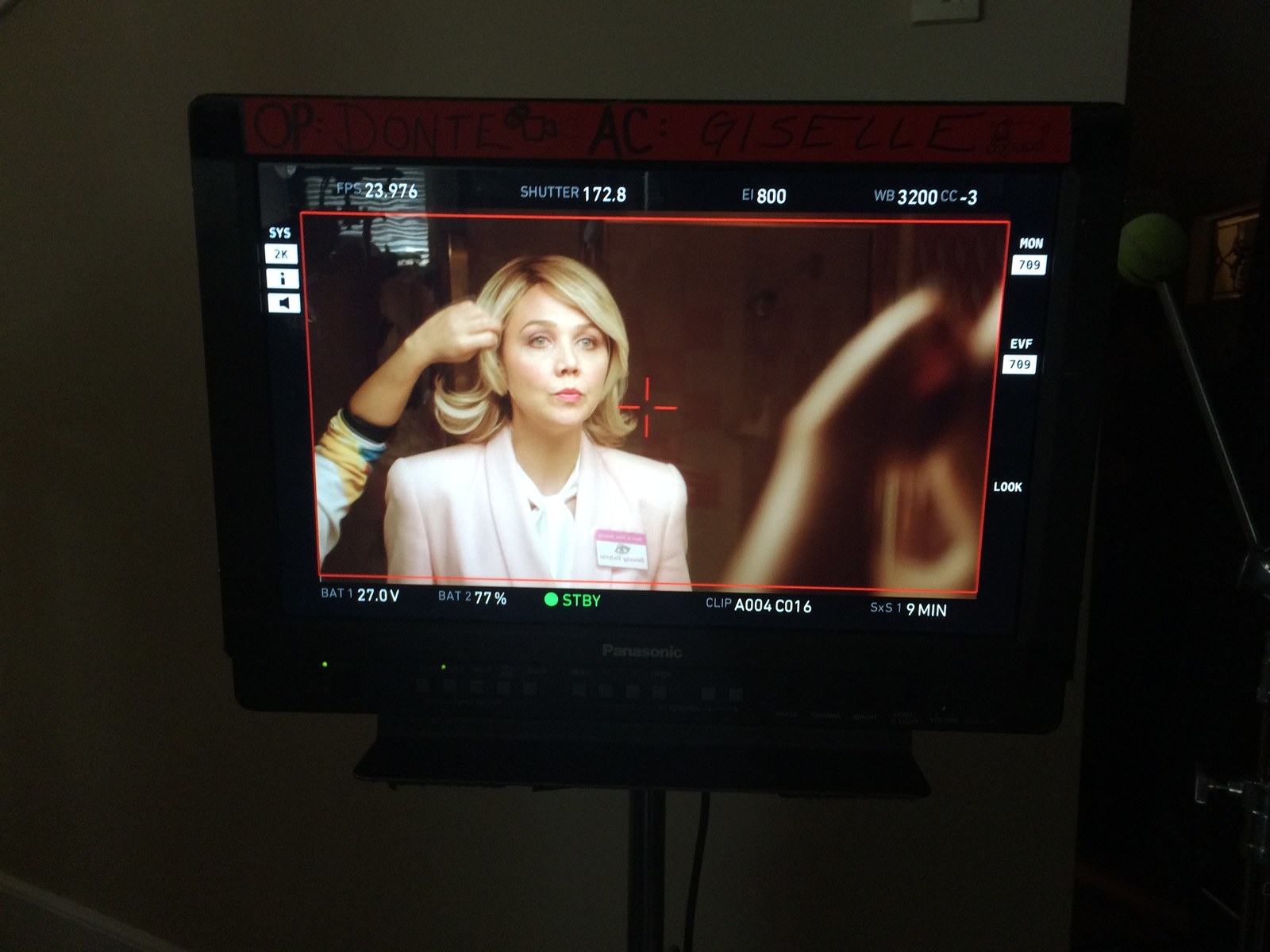 Jameson's motto is "Sine Metu," which means "without fear." What does that mean to you?

CT: I think definitely just waking up in the morning and starting your day with what you need and what you want to do and try to balance those two things out. There's so many things that you have to do — you have to pay your bills, you have to do all this adulting stuff — but then that kid inside you is like, I want to make a movie. I want to write. I want to go out there and play with actors. You cannot be scared of that. You just have to take that chance. It's almost like gambling in a way, but you're gambling with your future.
What were you doing before the Jameson First Shot contest?
"I really want to focus on my own projects. I really want to start writing for me."
Cameron Thrower: I joined the AmeriCorps for about three years, teaching theater to K–12 grades about domestic violence, homophobia, conflict resolution... I learned so much from that. I really just wanted to tell those stories. So that brought me to LA almost 10 years ago. Throughout those years, I was on set as a PA, so I learned so much when I first got to LA about the actual industry instead of just reading it from books and being in a classroom. After that, I was like, I really want to focus on my own projects. I really want to start writing for me. To do that, I had to leave the set and work at a restaurant. I just learned that as long as you're taking care of people then it will come through in your projects.
Why did you feel the need to leave set and go work at a restaurant?

CT: On set — usually you're working like 15 to 16 hours a day. It just took up so much of my time, and when I got home from those 15-hour days, I had no time to write. I had to make a decision and I was like, "I can make double the money that I'm making on set… I can work in a restaurant for maybe five to six hours and then have the rest of that time to actually write, sit there and do new projects, meet new people," and that's what I did. You know in LA, a restaurant is a casting agency… I've met so many amazing actors who are actually in big movies today.
The theme of this year's contest was "fearing less and letting life in." That was right up my alley, especially after doing "Pretty Boy" and my previous films — that was my biggest theme in my movies, and I was like, "I've got to jump on this."

"In LA, a restaurant is a casting agency."
So what's the story behind "Beauty Mark"?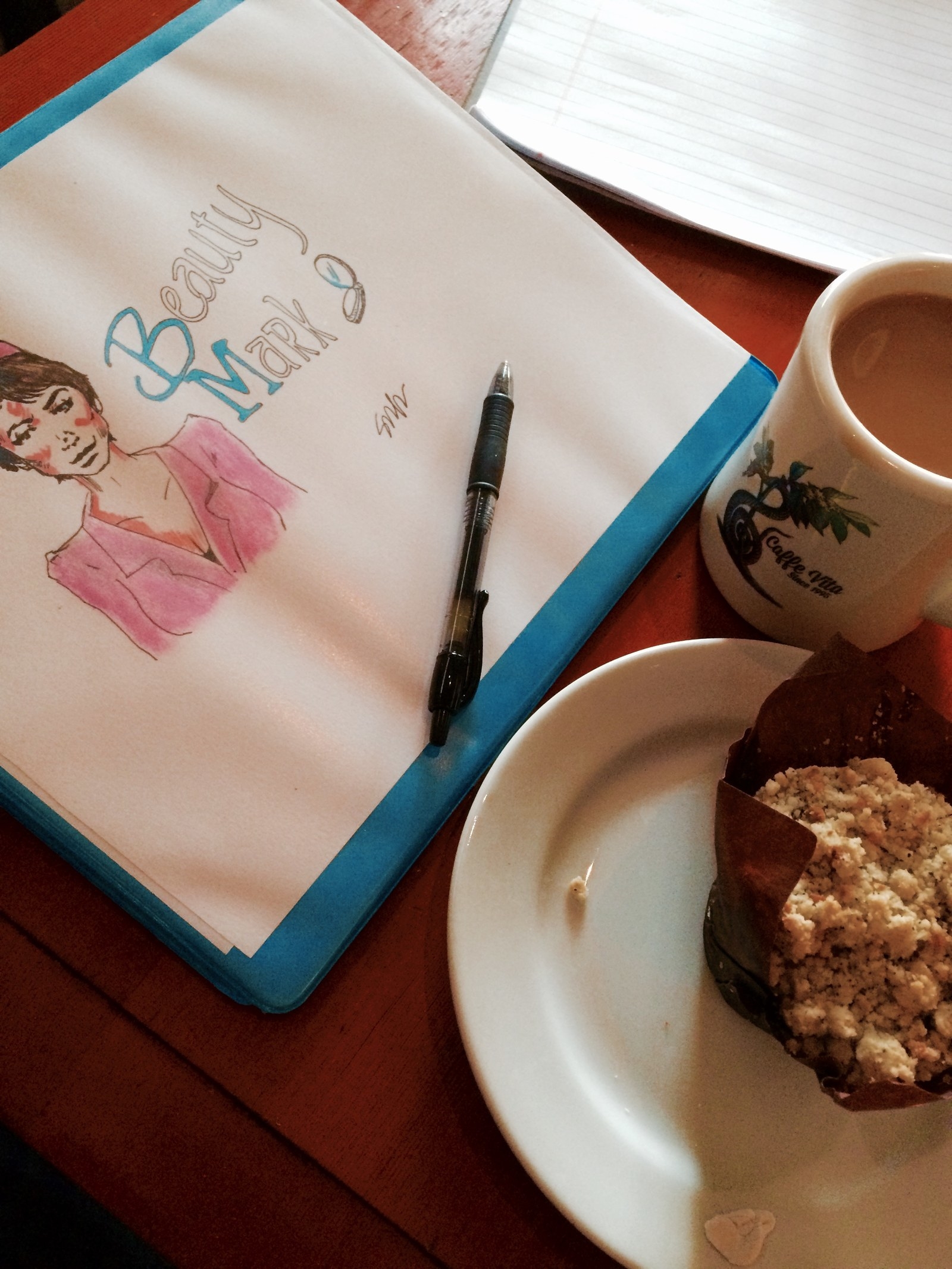 CT: It takes place in 1986, and it's profiling a door-to-door beauty sales girl — her name is Valerie Williams, and she finds an unlikely friendship in one of her customers, Mark, who teaches her that beauty isn't always skin-deep. Throughout the day, Valerie teaches Mark simple makeup tips and teaches him it's OK to be who he is.
Tell us about the day you found out you won.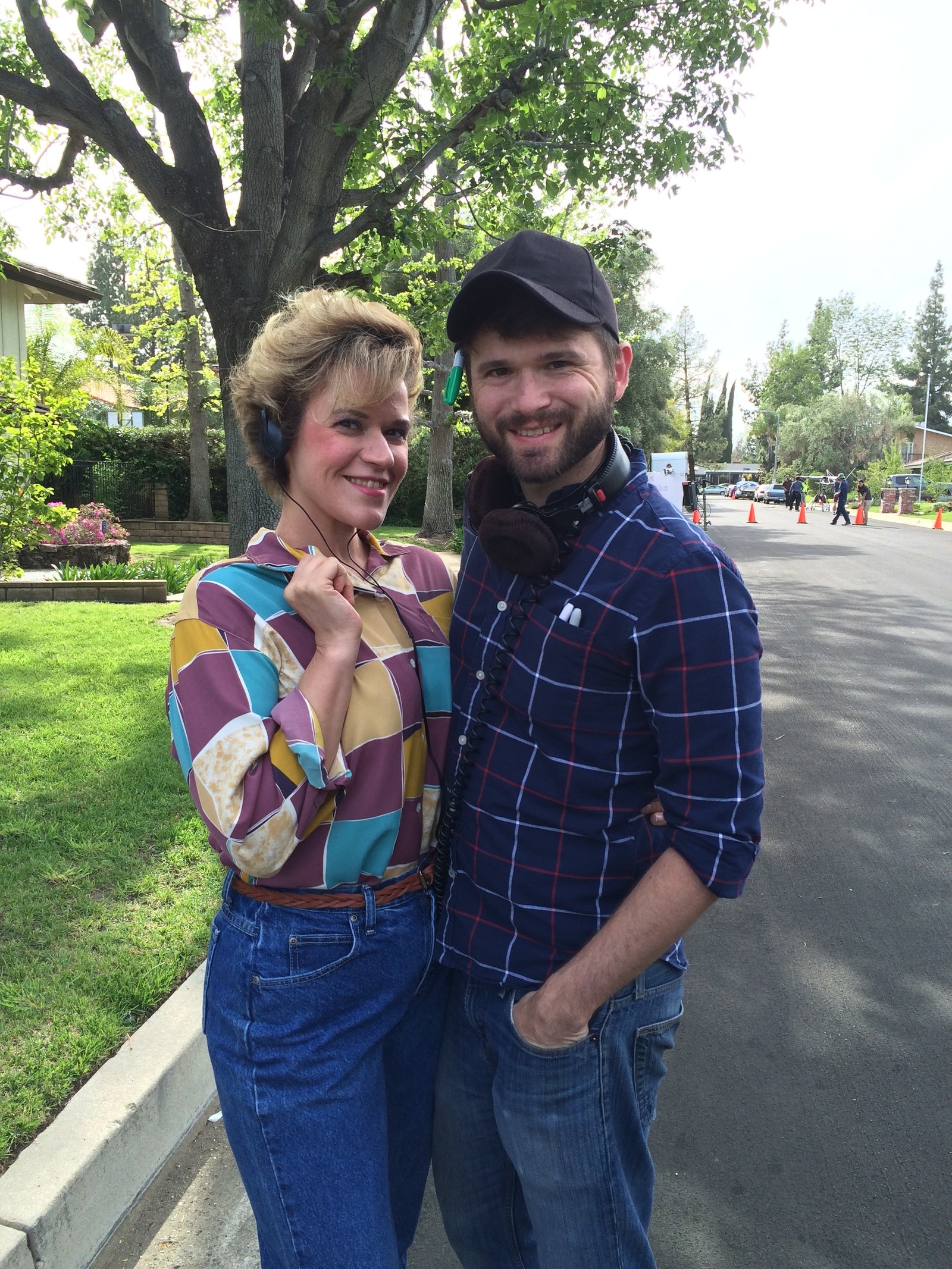 CT: My best friend, Rebekah Tripp, told me a week before that she had a big audition, that her agent wanted her to send in a video for an audition for this role. She said, "I really want to go outside and film at like a Cloverfield-style audition." I said OK, but I had been waiting for this call from Jameson if I had won, and she was like, "It's OK, it's going to be early in the morning." I was really hesitant, but I would do anything for this girl. So I'm filming her on the street and we are walking and I'm checking my phone to make sure I don't get a call and she's like, Put your phone away. Focus on me. And then all of a sudden she points up to the sky and I just look up and I didn't have my glasses on, but I thought it said my name, so I did a double take and I was like, no way. I froze. And then camera crews popped out and it was a moment I will never forget. It was just a really overwhelming feeling. I was really grateful.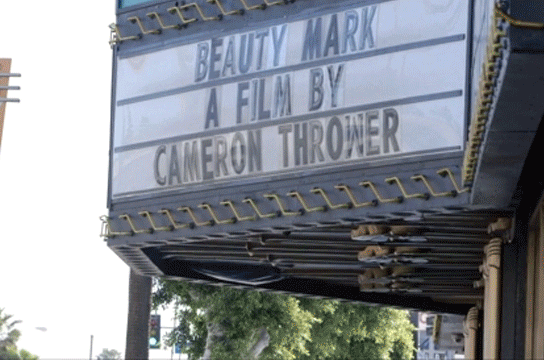 So you find out you win...then what happens?
CT: Then it's go time. You go into preproduction, basically. It said on this piece of paper I read that I'm shooting in a week and a half. I met with the production people at the auditions — we needed to find our other main character, Mark.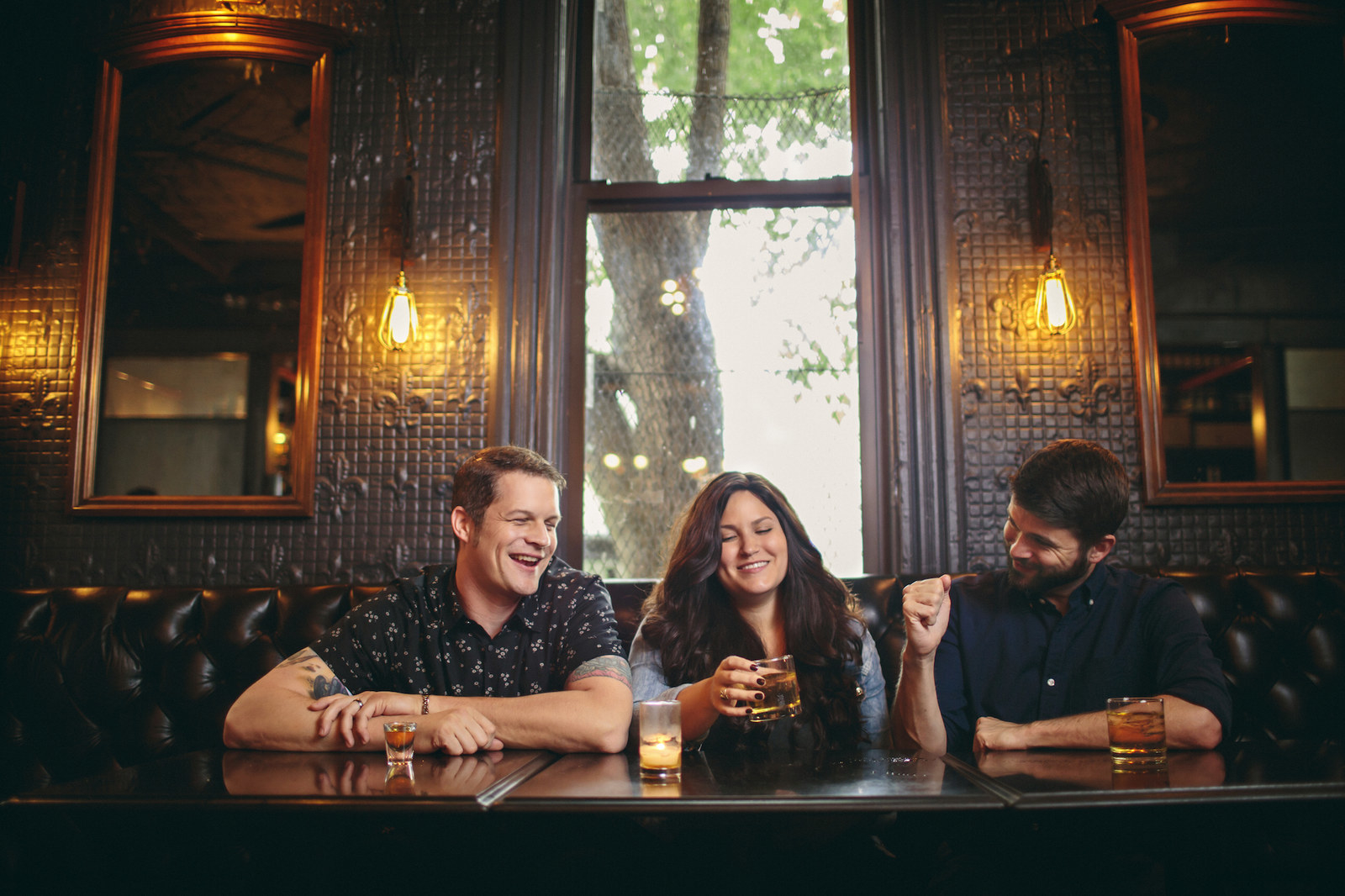 Do you mean you shot your film in two days?

CT: Yes.
How long is the film?

CT: I think it's at 12 minutes now.

You wrote and directed it. Did you edit it as well?

CT: I usually edit everything that I direct. With this one, I did not. I was a little nervous about that part, but when they told me who was editing my film (the editor for the film this year was Martin Pensa — he was the editor of Dallas Buyers Club), I was just like, yes, I want to learn from him. He totally got my flow; he was really quick with it.
Is this the biggest production you've worked on?

CT: Absolutely, yes, this is the biggest crew. I think "Pretty Boy" was half this crew. Thank god I did that movie because it prepared me so much for Jameson First Shot. When I showed up and there were star wagons there, I was like, "What is this? Is this a joke?"
So what is the difference between directing and producing a film?

CT: The director is in charge of the story, working with the actors, coming up with the shot list for the EP, constant communication between the key grip, crew people, makeup, wardrobe, and making sure they have your vision down. Producing is more of time management by looking at a script and saying this should take two days, looking at dailies to see how the director is doing, give notes, and just to approve the final cut of the film.
What was it like working with Maggie Gyllenhaal?
"I really thought to myself that it's no longer about me being nervous, it's about getting this story told."
CT: Oh my goodness, where do I begin? I remember on the first day that I met her, which was during preproduction, I went to her house in the Hollywood Hills, she actually came out and opened the door and welcomed me with open arms, gave me the biggest hug. I think after we sat down at her kitchen table and we started reading the script and talking about the character that I really thought to myself that it's no longer about me being nervous, it's about getting this story told.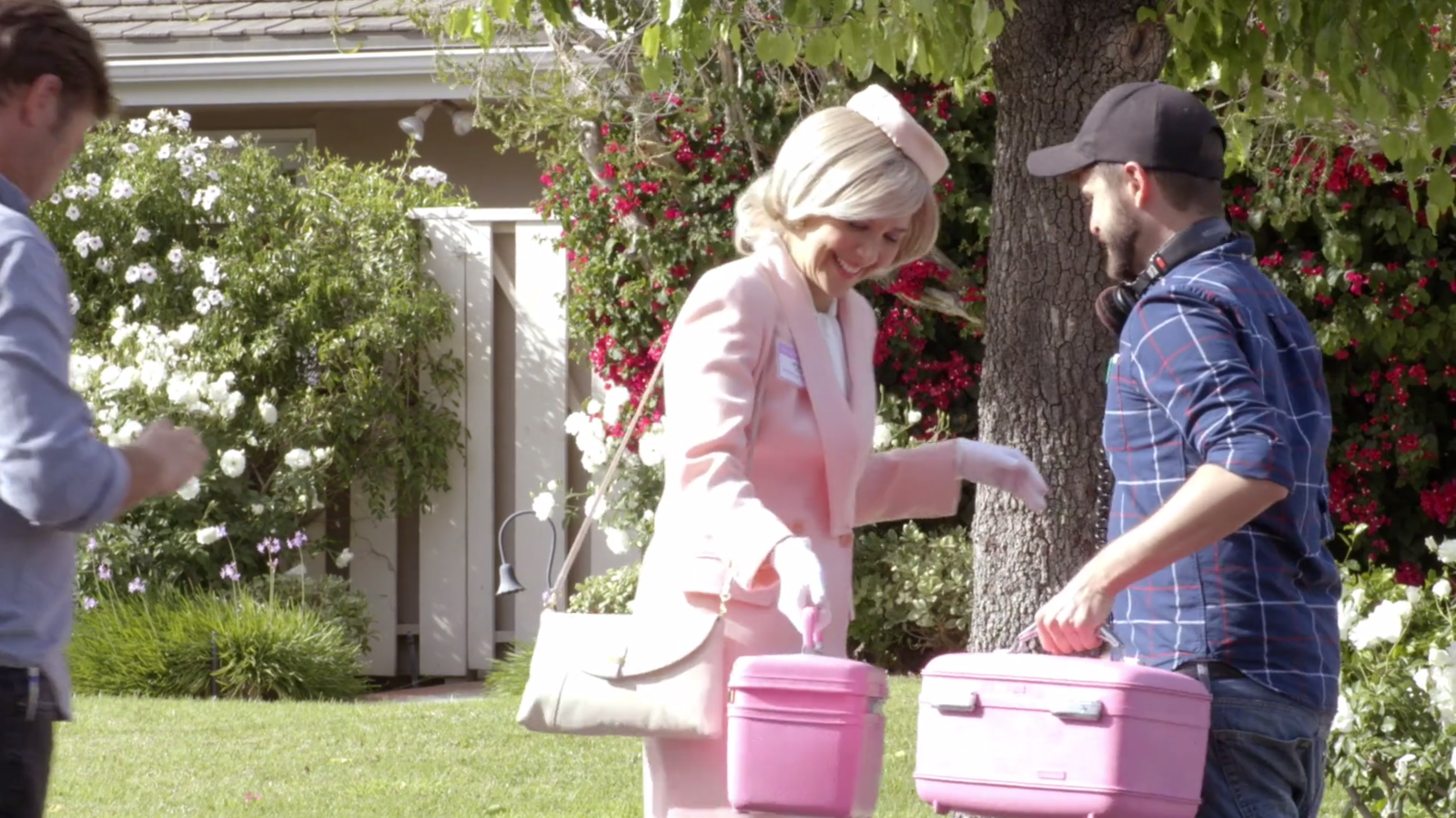 Would you say working with her has changed you as a writer and a director?

CT: As a director, I think it really changed me… I think actors know the character better than the directors do in a way, and the director's job is to tweak that. I feel like she taught me about that collaboration in a way, and I'll never forget it.

What have you taken away from this whole experience? How has this experience helped you grow?

CT: I've been writing a lot ever since this contest has ended. It's planted a seed... Thinking like, I can do this. I can work in a restaurant two to three days a week and just be inspired by this contest. And I feel like that is what Jameson is doing. It's fearing less and letting life in.

What advice do you have for young and aspiring filmmakers?

CT: I think my biggest thing is to take your own path. If I had just gone to film school and had no experience with the AmeriCorps program or worked in a restaurant dealing with great customers, dealing with crappy customers, I wouldn't know how to talk to people in a way. I feel like that is my foundation.

What are you looking forward to about the premiere?
CT: I think one of my favorite things besides all that is that my parents are coming and…they've never been to California before. I think this kind of puts a stamp of approval that this is a real job. This could lead to something else, you know?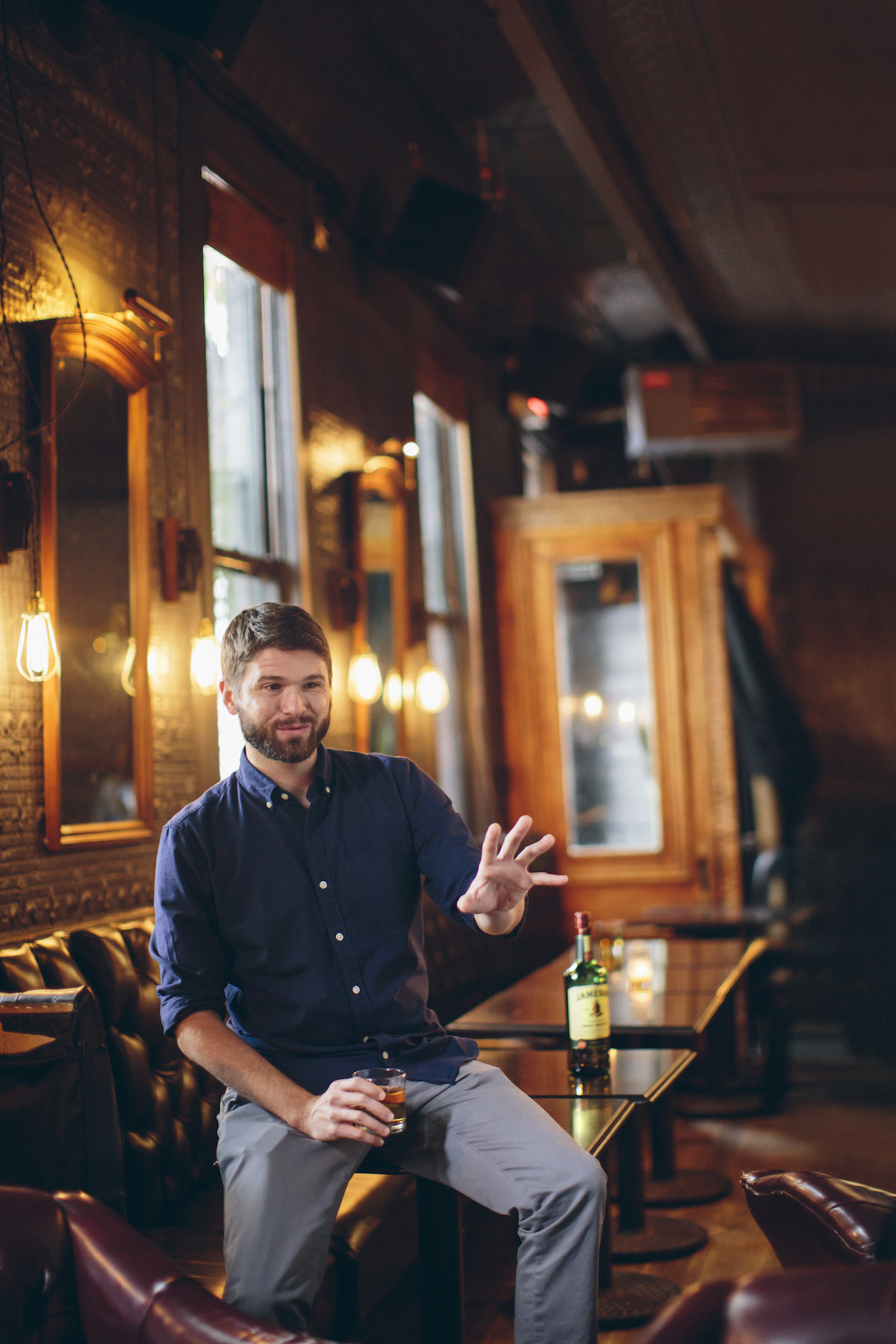 So do you feel this experience has motivated you to continue to go above and beyond and take that extra step, not knowing what will happen?

CT: Yeah, I would say that I'm just ready to go out there and do more. Has this experience been validation in a way? Oh yeah, it's like a slap in the face saying, OK, you can do this. I have to keep this confidence up and keep surrounding myself with these talented people who care about filmmaking that are not in it for the money, which I'm not at all. I'm in it for telling good stories that can make people better and for going out and inspiring others.
If you were a whiskey cocktail, which cocktail would you be?

CT: I would have to say a Manhattan. It has a little roughness in there, a little rawness, sometimes no filter, and then you top it of with a cherry, and you're A-OK. It's like the perfect blend of elements.
Jameson salutes you and all the other doers who are chasing their dreams and living without fear. Be bold and enter the Jameson First Shot contest — you never know what might happen.
TASTE RESPONSIBLY
JAMESON® Irish Whiskey. 40% Alc./Vol. (80 Proof). Product of Ireland.
©2015 Imported by John Jameson Import Company, Purchase, NY