Hi I'm James and I'm an American living in London. I love British grocery stores for many reasons, but some things I find a bit odd. Here are a few quirks I've noticed that make British grocery stores different from American grocery stores.

1.
The chip (or "crisp") flavours in the UK are LIGHTYEARS ahead of our American flavours.

2.
Some people in the UK buy special scented water for their clothing irons they call "ironing water."

3.
Your average British grocery store sells foods that seem so damn fancy to me.

4.
Eggs are not refridgerated in the UK.
5.
UK "store brands" offer both lower cost and higher cost options, meaning you can buy, for example, store brand olives, regular olives, or extra premium store brand olives.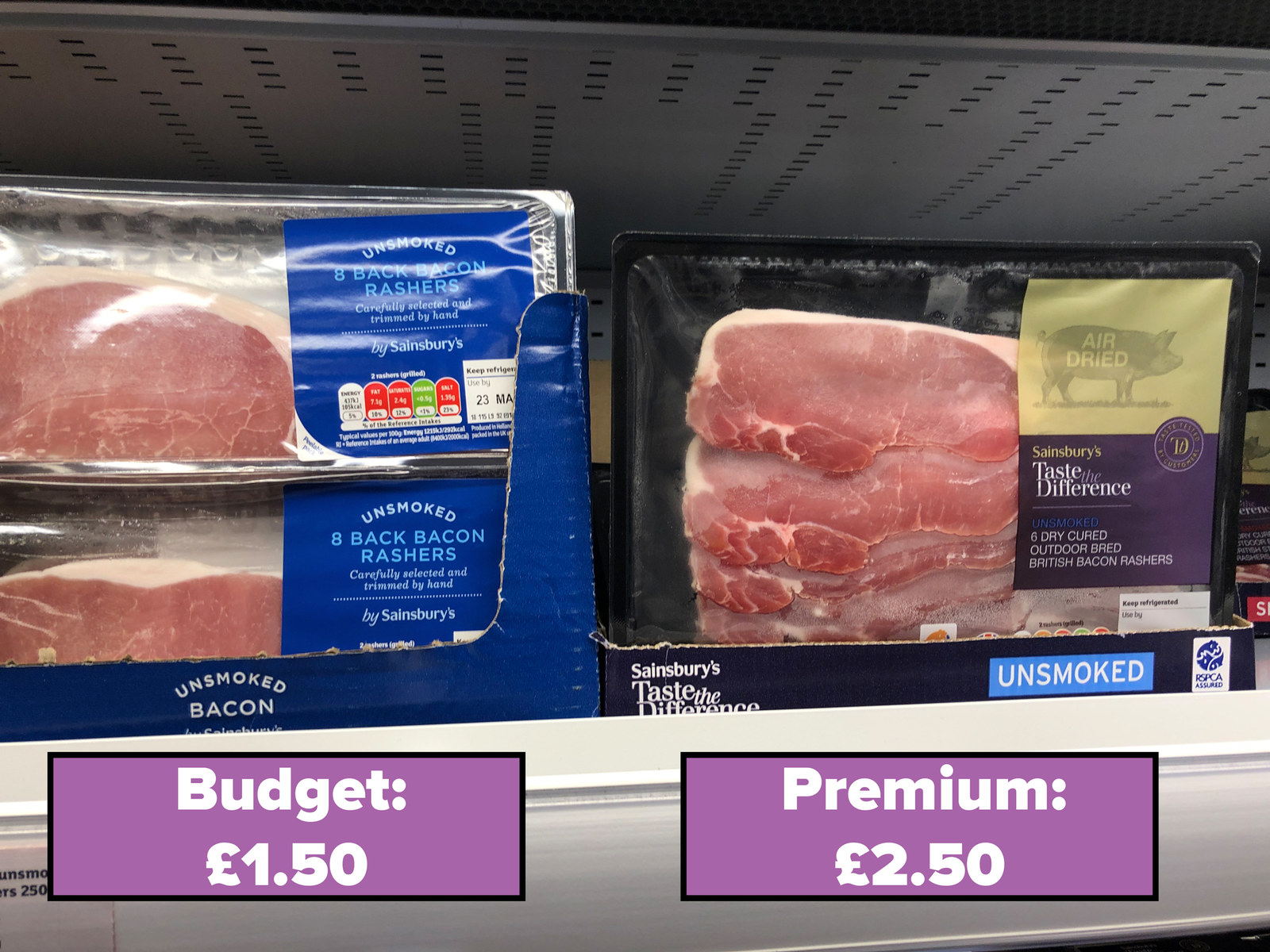 6.
In the UK, beer is often sold in four packs.
7.
You can buy tin cans of alcoholic mixed drinks.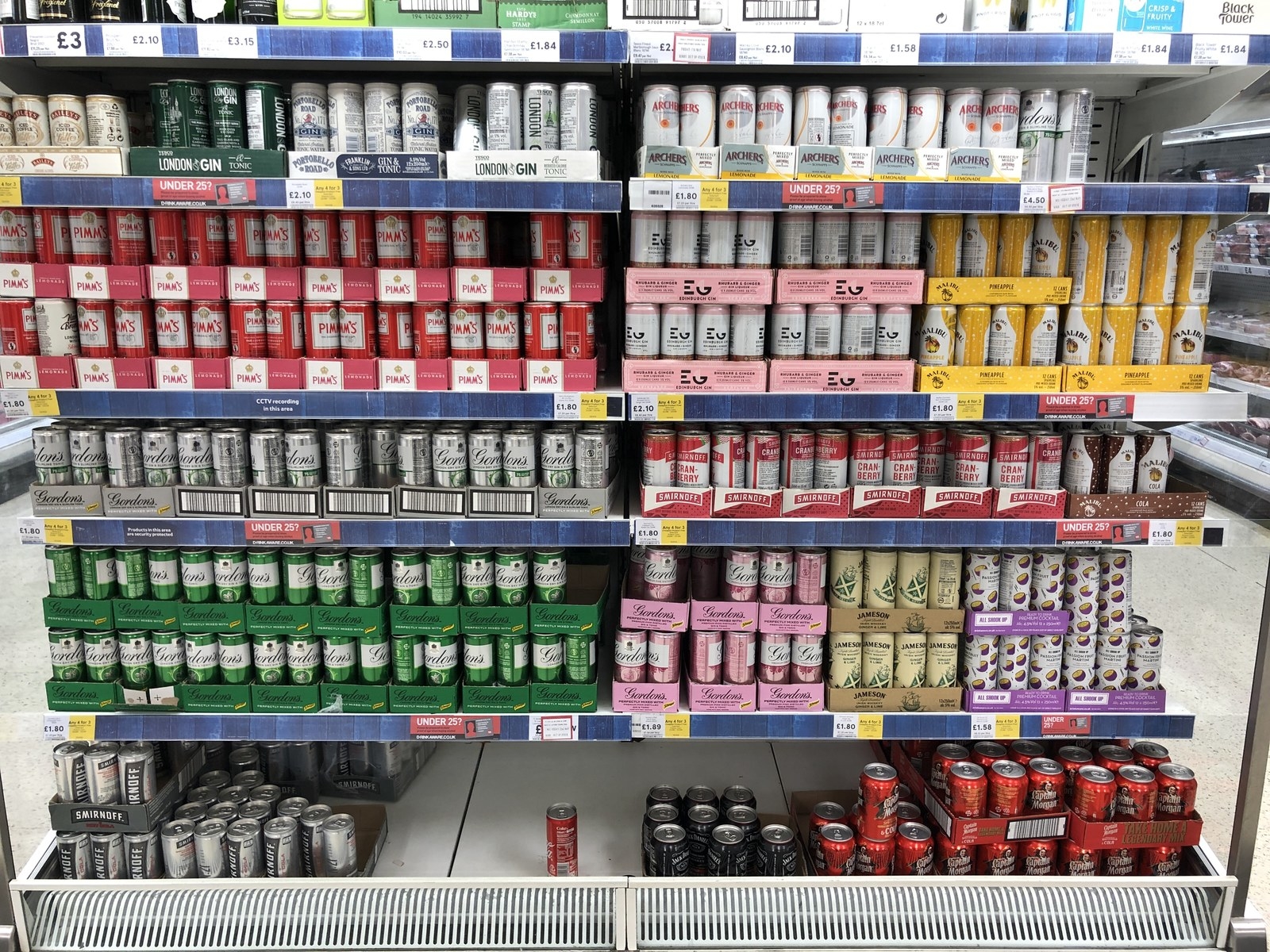 Tins come in many interesting flavours.

8.
British grocery stores only seem to stock "mild" salsa.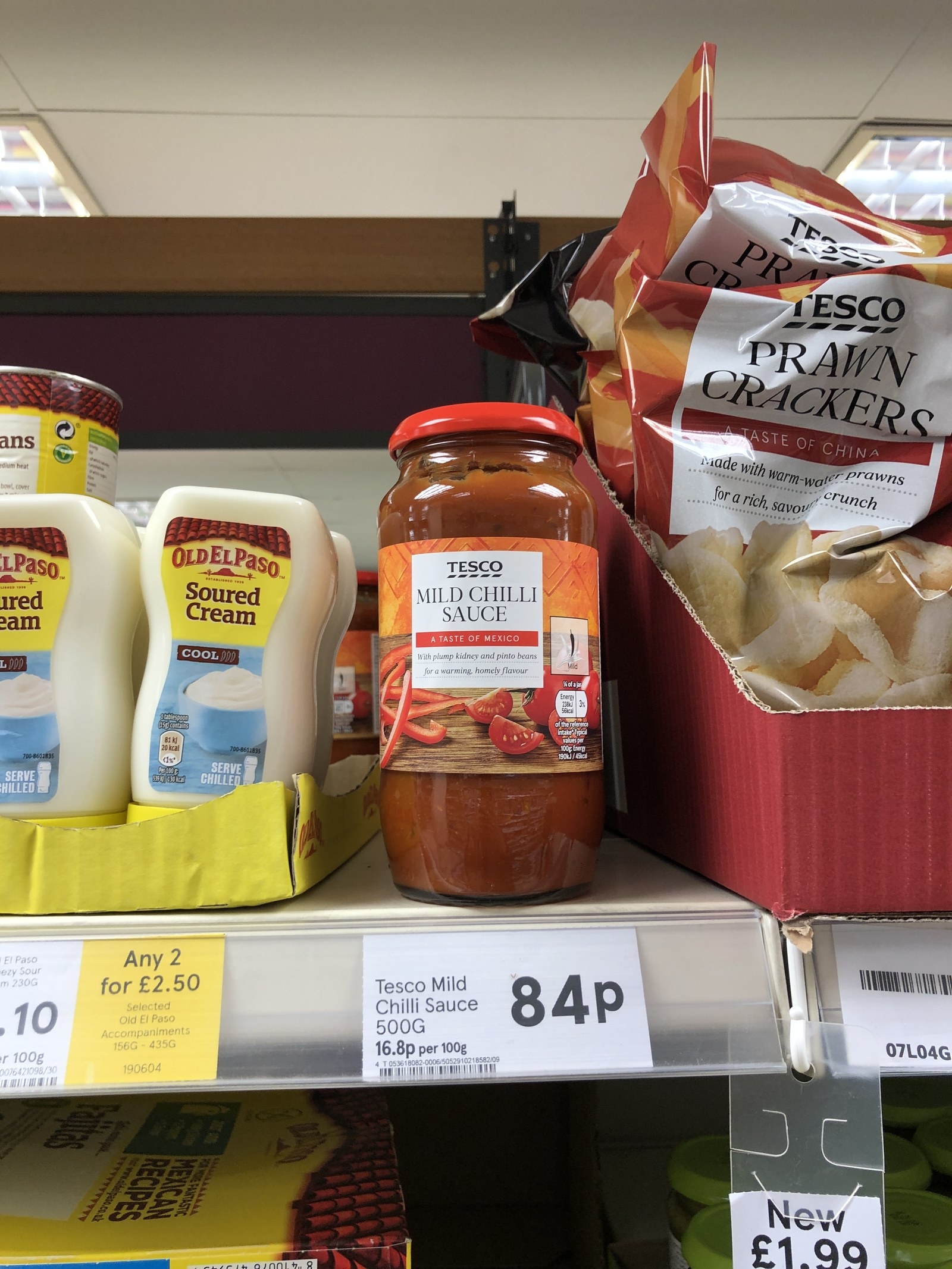 But it's even more silly when the label gives away the fact that mild is just the first of multiple heat levels. Where are the other levels?

9.
Cheese comes in strength levels.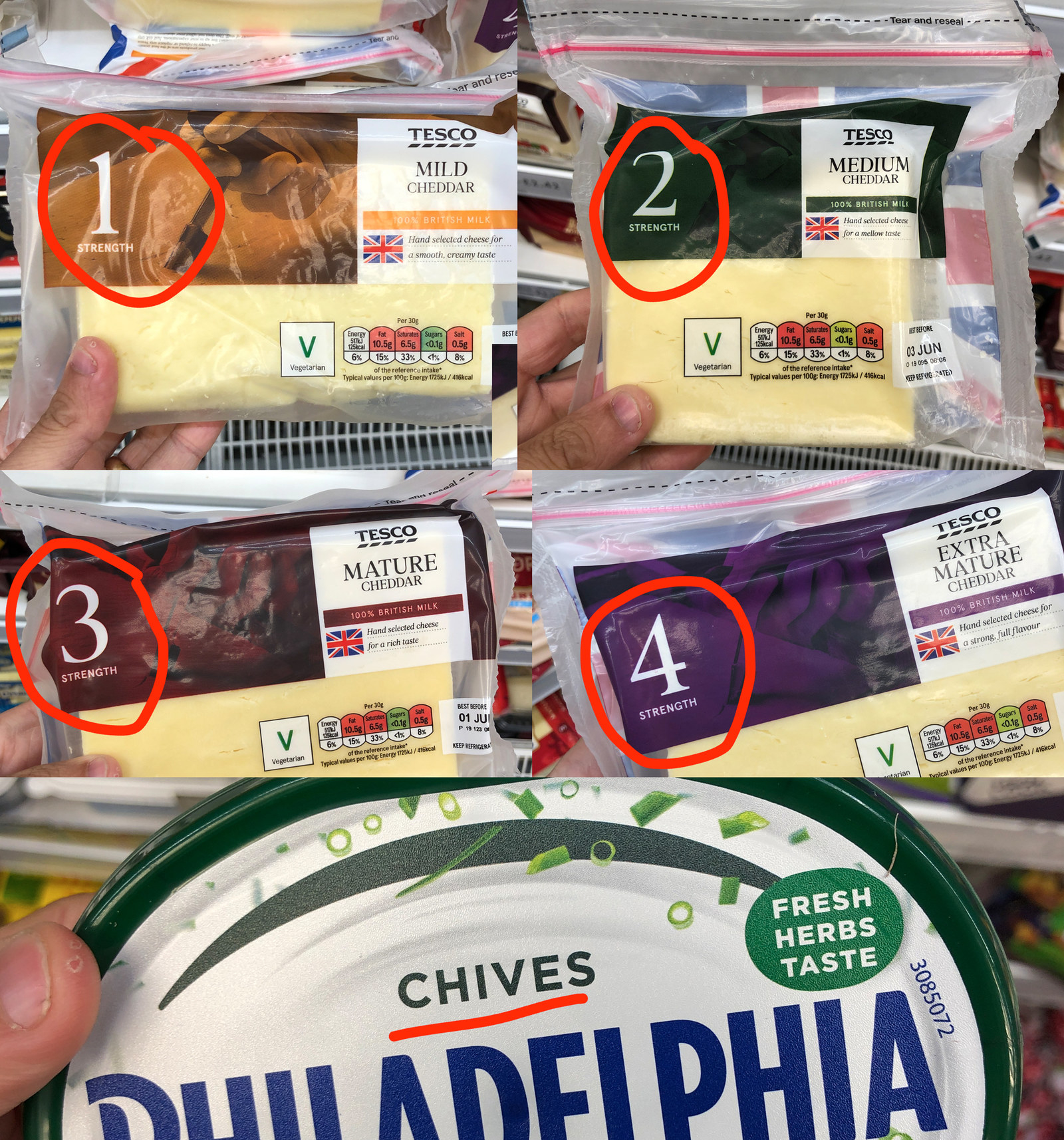 10.
The number of savoury jams, jellies, and marmalades in stores is astounding to me.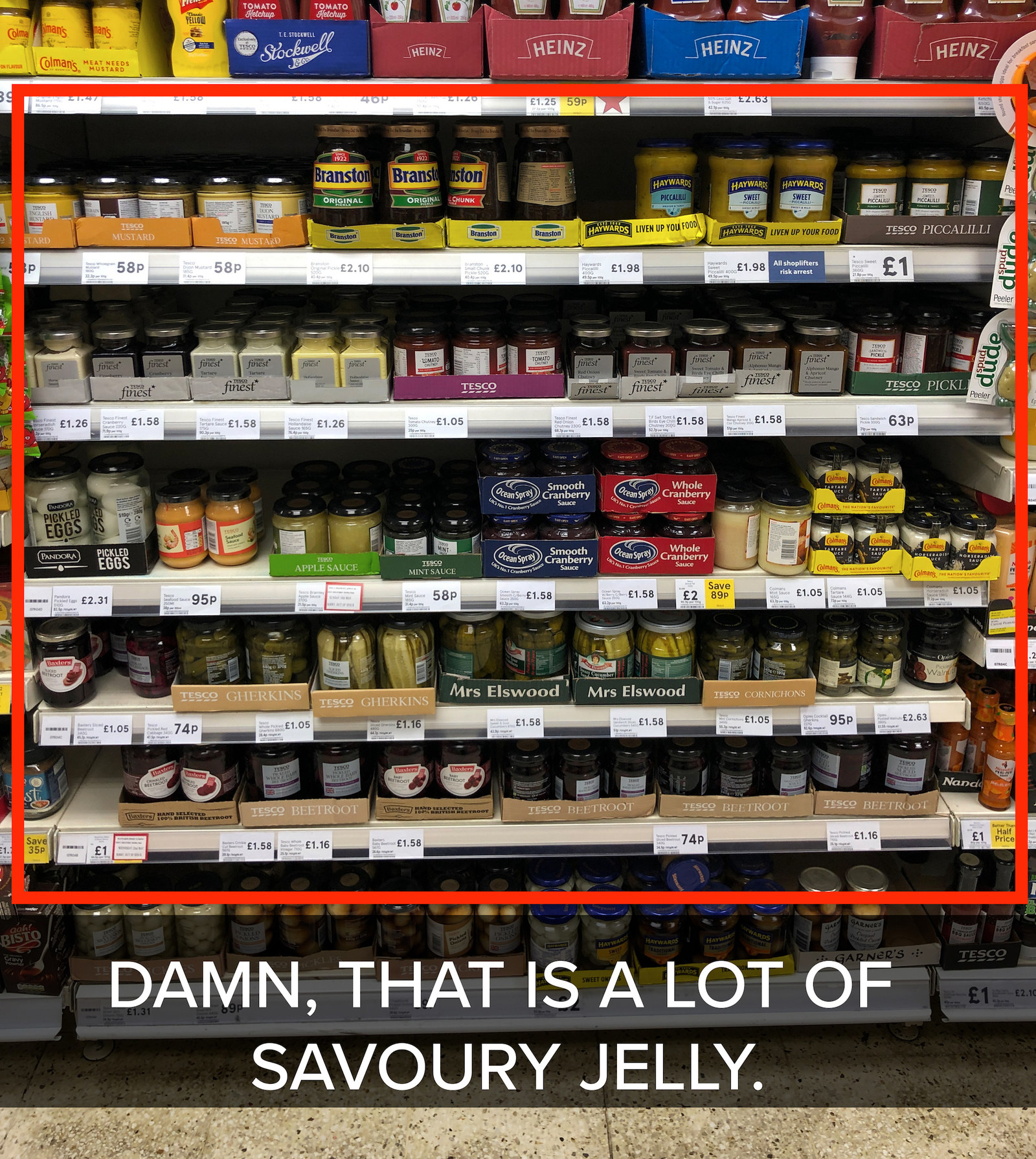 Let's just explore a few of the unusual flavours on offer at your typical British grocery. I don't know anything about these. Are they for cheese boards? Meat? Bread?

11.
British meats all specify that they are home-reared in the UK, which makes me feel like I'm buying local and getting a higher quality product.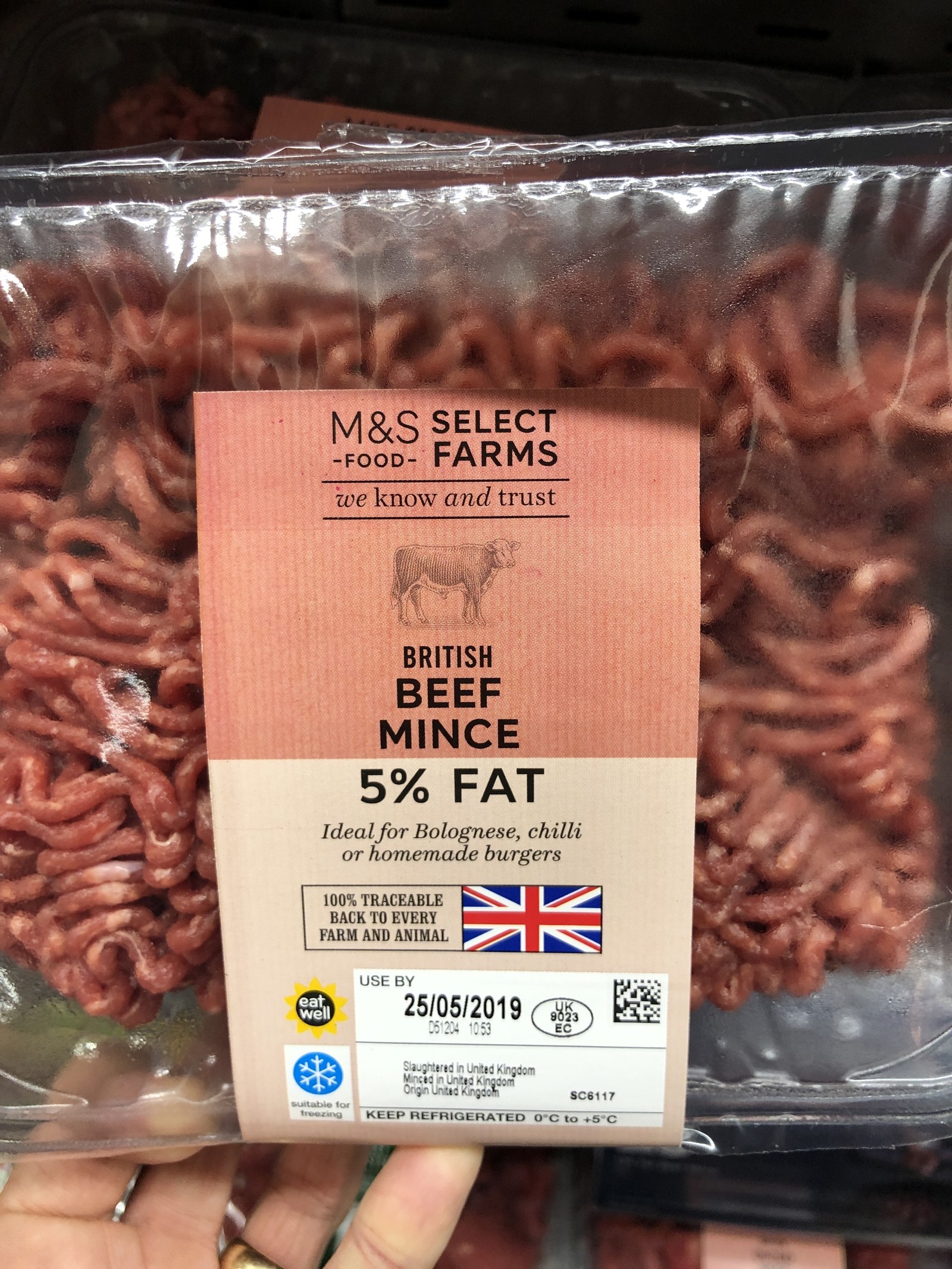 12.
British sandwiches seem to only have two ingredients.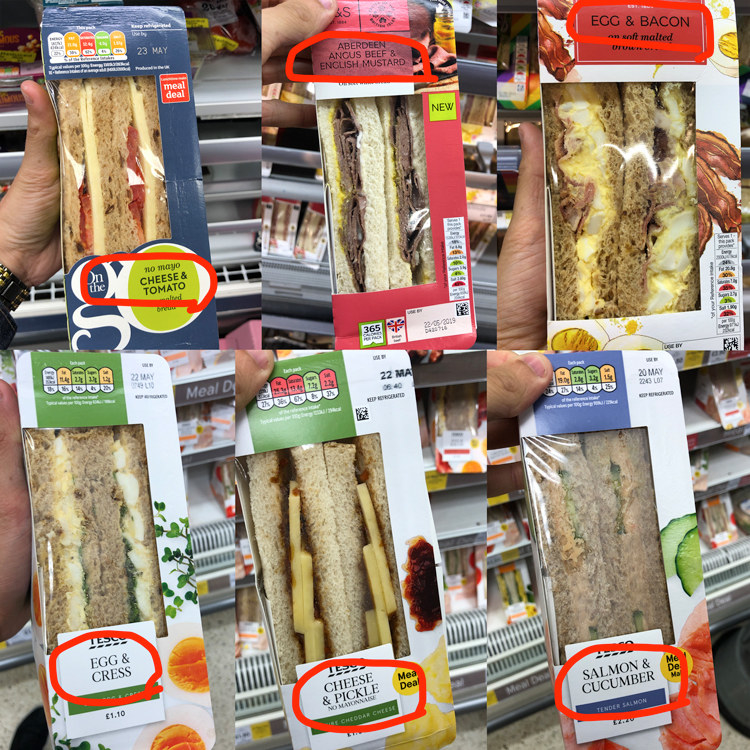 13.
And finally, the greatest thing about British Grocery stores is the range and quality of "ready meals."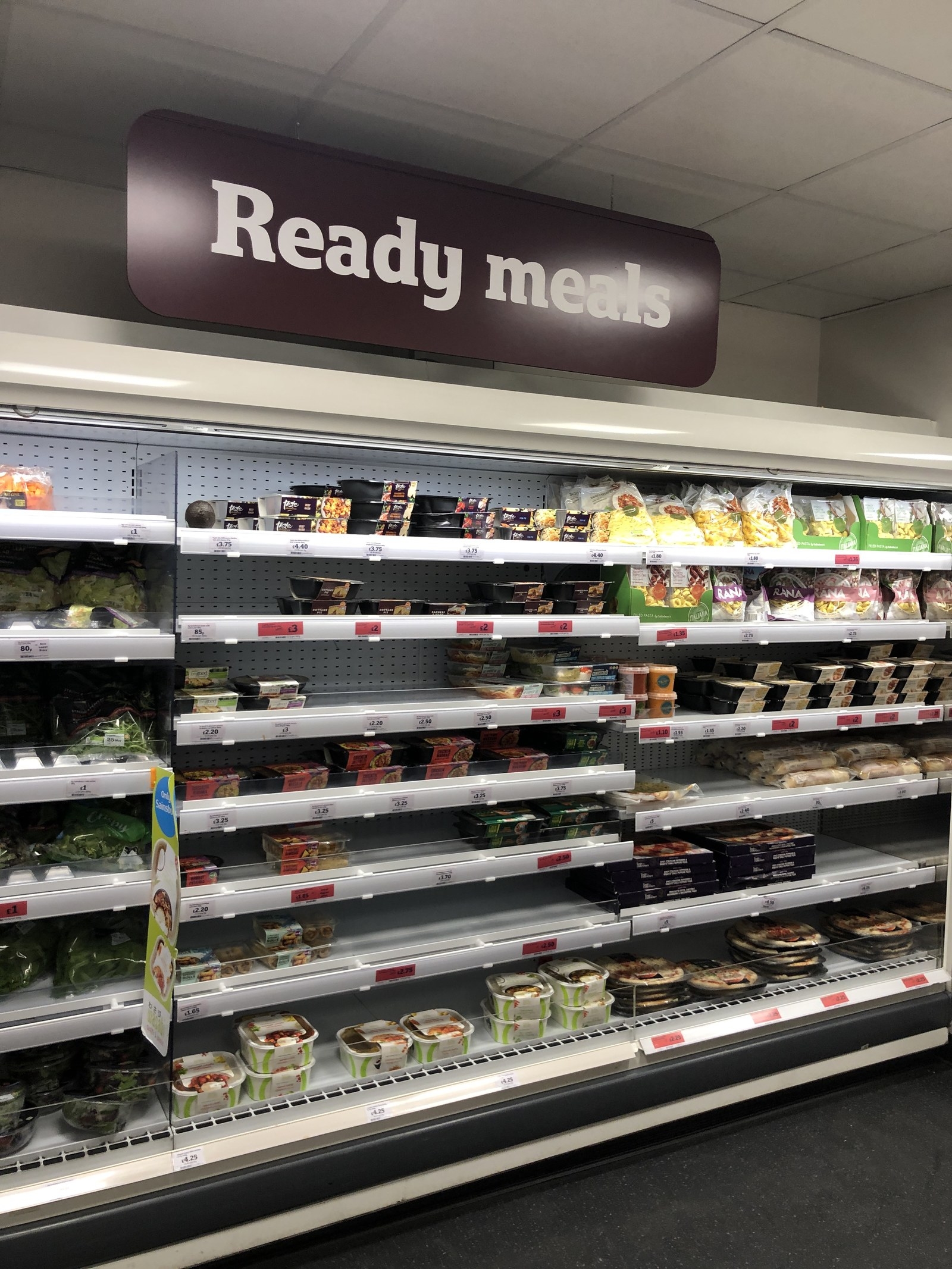 Ready Meals are incredible because they're not super expensive yet they taste very delicious. These meals make me feel fancy as hell.