The music world has once again been hit with Dave Grohl awesomeness, proving once again he is legit the coolest rockstar in the world.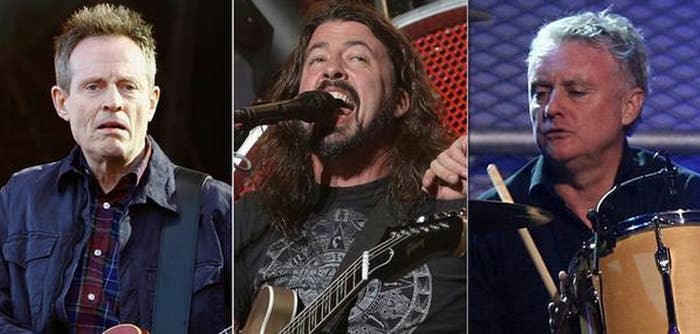 Whilst self-proclaimed biggest rock-star in the world Kanye was tending to newly self-appointed Presidential duties, Foo Fighters have been making waves all over social media doing what they do best... entertaining.
Still nursing a broken leg, Grohl introduces his newly formed superDUPER group with John Paul Jones (Led Zeppelin) on keys, and Roger Taylor (Queen) on drums.
So as Grohl sits upon his throne of rock, lets see Kanye try and out rock this absolute legend.