UK Inflation Hits A Two-Year High As Brexit Price Rises Start To Bite
"This ... continues the rather volatile movements observed during 2016, especially over the latest 3 months."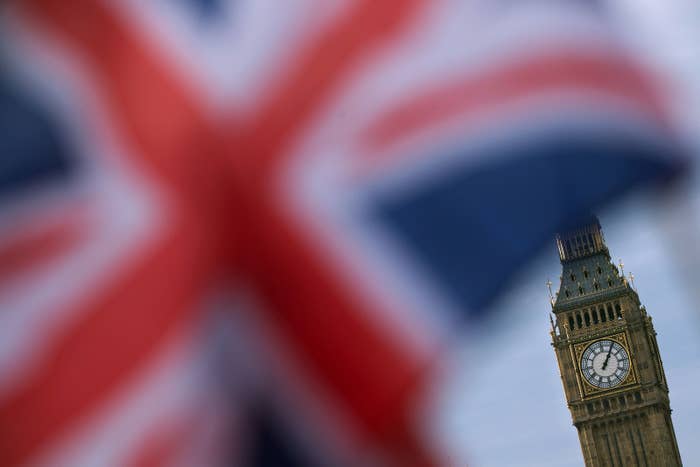 The UK's official measure of inflation has hit a two-year high of 1.2%, according to new figures published on Tuesday, showing that the effects of price rises caused by the fall in the value of the pound are starting to be reflected in official figures.
Increases in the price of clothing, fuel, and electronic equipment all contributed to the rise, which a seasonal drop in food prices – as supermarkets offer promotions in the competitive run-up to Christmas – was unable to offset.
Last month the Office for Budget Responsibility, the official watchdog of public finances, revealed it expected the Brexit vote to eventually increase inflation by about 2%, meaning more price rises are highly likely.
This would suggest inflation could hit levels last seen in 2010-2013, when there was what was often referred to as a "cost of living crisis" for British families.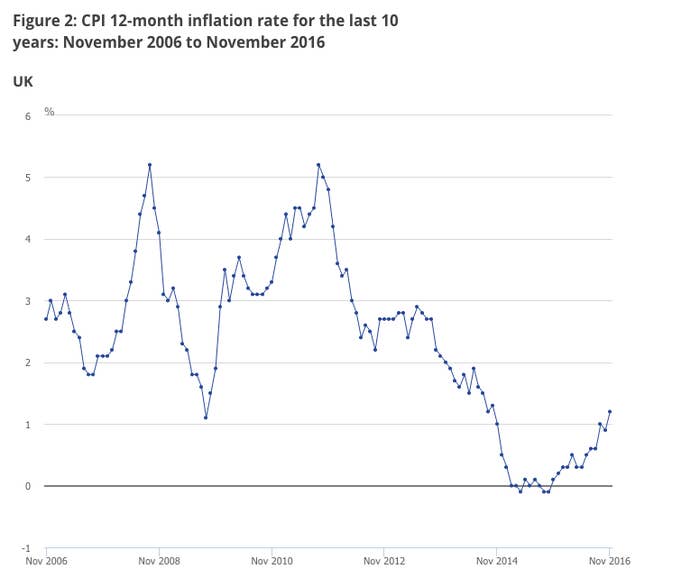 The Office of National Statistics, which publishes the figures, is politically neutral and so was cautious when explaining what caused increases in its inflation measures, but repeatedly referred to knock-on effects from the fall in sterling on prices – the pound fell around 15% against the dollar following the UK's decision to leave the EU on 23 June.
The agency noted the cost of clothing had jumped 1.6% since October (last year it fell between October and November), saying: "This is the largest October to November rise since 2010 and continues the rather volatile movements observed during 2016, especially over the latest 3 months."
The ONS also noted a big rise in price of "data processing equipment" – enterprise and other computing – which it tied to the falling pound.
"The upward effect came principally from data processing equipment where prices rose this year but fell a year ago, particularly for peripherals," it said. "There have been reports from some IT equipment manufacturers over the last few months of prices being affected by changes in the exchange rate with products generally being priced in US dollars."

Similarly, much of the rising cost of fuel was attributed to sterling.
"Fuel prices tend to reflect movements in oil prices and part of the increase in oil prices during 2016 to date can be explained by depreciation of sterling against the US dollar," said the ONS.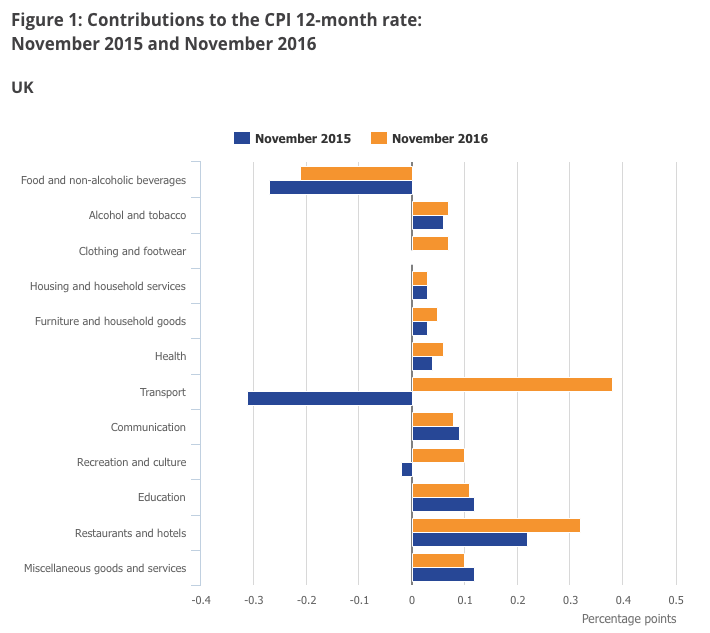 The ONS also released statistics on producer price inflation, reflecting the cost price factories pay for raw materials. This statistic is important as it reflects price rises still to come, as manufacturers generally have to pass on price rises to shoppers, though this can take a number of months to feed through into prices on shelves.
Input price inflation jumped to 11.5% in November, easily its highest in at least four years, and a sharp post-referendum reversal of years of stable or falling prices.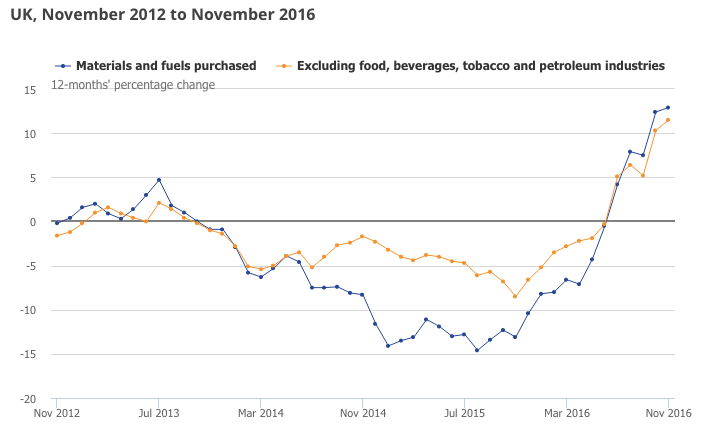 Research by the independent think tank the Institute of Fiscal Studies has noted that any rise in inflation has a double-whammy affect for poorer families, due to the government's four-year freeze on working-age benefits such as family and child tax credit for working families.
"Previously, higher inflation was a risk to the public finances, increasing cash spending on benefits," it said. "Now the risk is borne by low-income households: unless policy changes, higher inflation will reduce their real incomes."