UK Child Abuse Inquiry Accidentally Deleted Evidence Submitted By Victims
Two weeks of evidence submitted online was "instantly and permanently deleted", the independent inquiry admitted.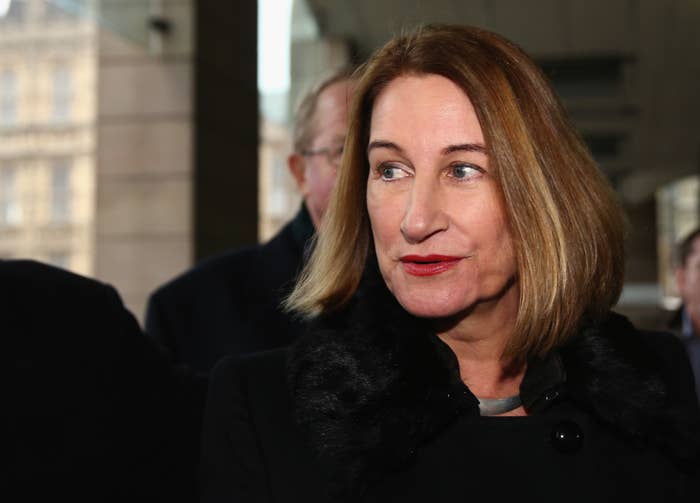 The panel set up by home secretary Theresa May to produce a report into historical child abuse in the UK has admitted that a website flaw accidentally deleted survivors' testimony to the committee.
The independent inquiry into child sexual abuse, set up last year, is due to report to parliament on systemic failings in child protection in the UK following multiple scandals in childrens' homes, NHS units, and elsewhere, and agreed to hear from individual victims about their experiences as part of its evidence gathering.
However, in a statement published to its website today, the panel admitted that any evidence submitted between 14 September and 2 October has been permanently deleted without being seen by any of the panel's staff.
"Due to a change in our website address to www.iicsa.org.uk on 14 September, any information submitted to the Inquiry between 14 September and 2 October through the online form on the 'Share your experience' page of our website, was instantly and permanently deleted before it reached our engagement team," the statement says.
"We are very sorry for any inconvenience or distress this will cause and would like to reassure you that no information was put at risk of disclosure or unauthorised access. Due to the security measures on our website, your information cannot be found or viewed by anyone else as it was immediately and permanently destroyed.
"We would like to apologise again to anyone who submitted details to the Inquiry during this time and to ask you to please resubmit your information through the online form."
In the section of the site asking people to tell their stories, the panel says that "sharing your information will help us to investigate how institutions failed to protect children from sexual abuse". The website states that the panel is looking to hear from "anyone who was sexually abused as a child in an institutional setting", such as a care home or school, or anyone abused as a child who "reported their sexual abuse to a person in authority, like a police officer or teacher, where the report was ignored or not properly acted on".
The panel has been mired in controversy since its inception, with the first two chairs having resigned before the panel was officially convened. The current chair, The Hon Lowell Goddard, was appointed in February 2015, and the panel officially convened for the first time in July 2015 – more than a year after its launch was announced.