A firm co-owned by Sir Lynton Crosby – the architect of David Cameron and Boris Johnson's election campaigns – accepted a £45,000 contract to identify lobbying targets on behalf of alleged members of a Russian organised crime gang.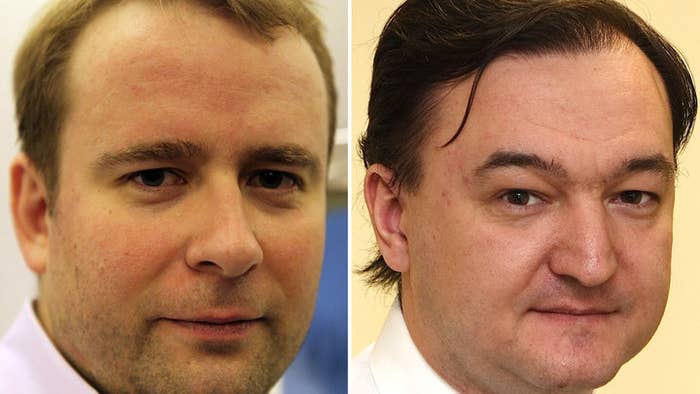 Email correspondence seen by BuzzFeed News shows that CTF Corporate and Financial Communications accepted a four-week deal on behalf of Andrey Pavlov, a Russian lawyer allegedly involved in a $230 million fraud against the Russian Treasury and a hedge fund called Hermitage Capital Management.

Pavlov is alleged by US prosecutors to be a "key member" of "a Russian criminal organization" that conducted an "elaborate" fraud and money-laundering scheme using a complex network of offshore companies.

The alleged $230 million fraud required the complicity of senior individuals in the Russian police and tax authorities, several of whom now appear on US sanction lists.

The case is especially controversial following the death of Hermitage's lawyer, Sergei Magnitsky, in a Russian jail in 2009.
He had been hired by Hermitage to investigate the fraud and track down the money, but he was then himself arrested for fraud. There are multiple allegations that he was tortured in prison before he died.
Pavlov, who is alleged to have represented the companies at the centre of the fraud, is one of 32 people named by the European parliament in 2014 as being "involved in the death of Russian lawyer Sergei Magnitsky, its judicial cover-up and the continuing harassment of his family". The parliament called for asset freezes, sanctions, and travel bans against the individuals on its list.
BuzzFeed News understands, however, that Pavlov has continued to make regular trips to the UK, even after being named on the European parliament list.
David Cameron has described the Magnitsky case as an "appalling crime", and something "on which I think Russia is in the wrong", but has faced sustained pressure from MPs over his decision not to issue sanctions or visa bans against those allegedly involved in the fraud.
The emails seen by BuzzFeed News show Crosby's firm, which he owns with two other partners, was engaged by international law firm Debevoise & Plimpton as part of a mission to remove Pavlov's name from the European parliament's recommended sanctions list.
Crosby, an Australian who received a knighthood last year, was not personally involved in the work carried out for Pavlov and there is no suggestion that he shared any information about Pavlov with Cameron.

CTF would, the documents said, identify "appropriate targets for representations" within the European Council and the European Commission, as well as people "expected to be involved in any consideration of and action following from Parliament's recommendation".
Finally, CTF was to help identify MEPs "who might be amenable to representations to move to repeal the recommendation against Mr Pavlov". The firm accepted the four-week research deal in October 2014.
In the correspondence, Pavlov's lawyers describe CTF to him as "the lobbying firm". CTF is not registered as an outside lobbyist on either the UK or the EU register of lobbyists.
CTF said the project it undertook for Pavlov was a matter of background research and unrelated to lobbying.
"We were asked by internationally respected American law firm Debevoise & Plimpton, a legacy client from our previous employer, to research for them the European Union sanctions landscape," said a spokesman. "This was the extent of our involvement and to claim otherwise would be baseless and wrong."
A spokesperson for Lynton Crosby said: "It is a matter of public record that Lynton Crosby was working exclusively for the Conservative Party at this time, and had no client involvement, outside of the Conservative Party. Indeed, he was not aware of this research project for Debevoise until it appeared in the media. Any claim he knew of it or worked on it is wholly untrue and potentially defamatory."
The email correspondence also shows that Lord Peter Goldsmith, the former UK attorney general who wrote the legal advice enabling Britain's involvement in the Iraq war, was sought out to "add value" to the case on the international stage.
Goldsmith acted for both Pavlov and another person named on the European parliament list, Konstantin Ponomarev, to challenge the sanctions recommendation.
Ponomarev, a Russian businessman also named on the European parliament's Magnitsky list, urged Debevoise & Plimpton, where Goldsmith is a partner, to use the peer's name on a letter to EU officials.
"Pls ask Lord Goldsmith to sign it," he wrote. "His signature on this letter adds value to my positions not only in the EU but also in the RF [Russian Federation]."
Ponomarev was keen for this letter to be made public to put the receiving official "in a stupid position if she does not respond".
Goldsmith was billed for £960 an hour for his work towards the case.
BuzzFeed News asked Debevoise & Plimpton a series of questions as to whether they had concerns Goldsmith was used for reputational enhancement rather than legal advice and whether the firm had concerns in accepting these clients.
"We cannot comment on confidential client matters," said a spokesman. "Everyone is entitled to legal representation, and efforts to discourage lawyers from representing certain clients are irresponsible and undermine a central pillar of the rule of law.
"Debevoise provides legal representation consistent with the profession's best traditions of integrity and probity, and we will continue fearlessly to defend the interests of all our clients."
Both Pavlov and Ponomarev have consistently denied any wrongdoing in connection with the Magnitsky case.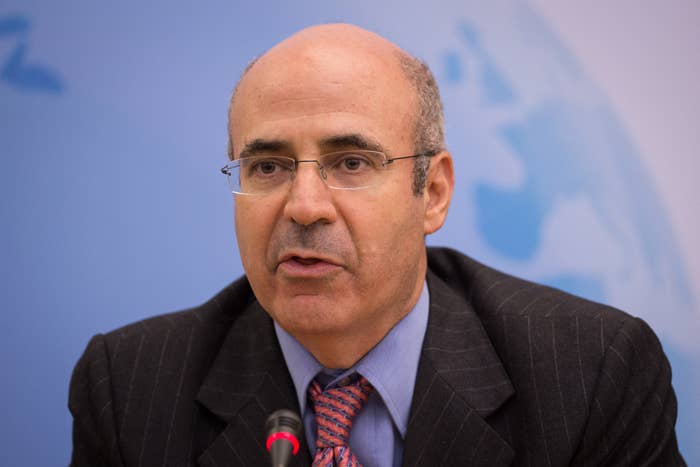 Ponomarev said his inclusion on the EU list was an act of "revenge" by Hermitage Capital CEO Bill Browder, who has organised a years-long campaign calling for justice for Magnitsky, "for telling the truth".
"When I had known about these sanctions, at first I thought that my case was so obvious that I need lawyers with high repute in the EU to simply present it to the EU parliament to exclude my name from the list," he told BuzzFeed News.
"This is why I went to Debevoise & Plimpton and hired them for my representation in this case. Since Lord Goldsmith was the head of the team of the layers of D&P who worked on my case, I asked that the letter to the EU parliament was signed by him. I do not know if this was done or not."
Pavlov also blamed "fake evidence" from Browder for the EU sanctions recommendation and accusations from US prosecutors.
"CTF as well as Debevoise were instructed to assist me in presenting my facts and challenging fake evidence presented in European Parliament," he said.
"I have instructed Debevoise to explain to various EU officials my position and challenge fake evidence provided as a result of lobbying against me."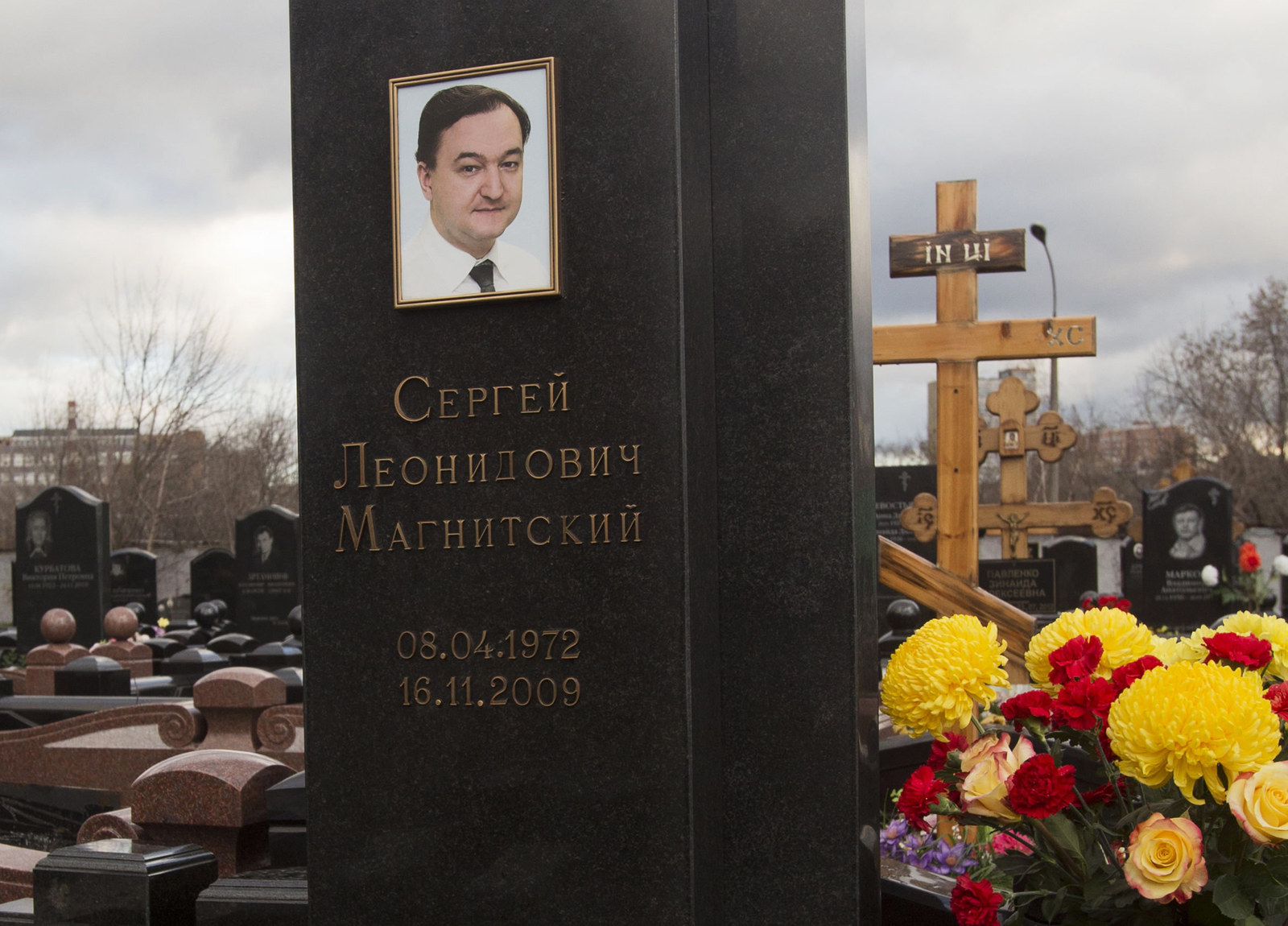 Despite his public statements condemning the Magnitsky case, David Cameron has faced pressure from MPs over his failure to introduce UK sanctions or asset freezes.
In February 2015, several months after Crosby's firm was engaged as part of Pavlov's bid to overturn recommendations for sanction, Labour MP Chris Bryant raised the case with Cameron.
"I am so mystified that he still refuses to introduce a Magnitsky Act to ban the people who were involved in the murder of Sergei Magnitsky, and the people who were engaged in the corruption that he unveiled, from coming to this country," Bryant said, asking why Cameron was not introducing the recommended sanctions.
Cameron replied that despite the lack of a UK Magnitsky Act, the UK does take action in such cases.
"I think the truth is that what we do, if there is a group of people involved in an appalling crime like this, is put them our warnings index and stop them coming to our country," he told the House of Commons.
However despite this apparent stringency, BuzzFeed News understands individuals allegedly involved in the Magnitsky case have routinely been flying into and out of the UK.
Andrey Pavlov, the Russian lawyer alleged to be central to the initial $230 million fraud, flew into and out of the UK on at least 20 occasions in 2013 and 2014 alone, including eight occasions after he was named on the European parliament's list recommending sanctions.