This Legal Challenge Means Brits Might Keep Their EU Citizenship Rights Even After A Hard Brexit
Exclusive: A court case filed today seeks a ruling on whether UK citizens could retain the right to live and work across the EU.
British citizens could retain the right to live, work, and claim healthcare across Europe even if the UK crashes out of the EU in a no-deal Brexit, depending on the outcome of a legal case filed in Ireland today, BuzzFeed News has learned.
The issue of what happens to British citizens in Europe – and EU citizens in the UK – after Brexit is one of the highest priorities for both parties in negotiations, but the lawsuit is also looking for EU courts to rule on the base position. The question is one of a number of issues being raised by four plaintiffs in a crowdfunded lawsuit by the Good Law Project.
The case, which will be heard in Dublin's High Court, is considered an attempt to get a ruling as to whether or not the UK could withdraw Article 50 without the permission of other EU states – meaning, in essence, Brexit would be reversible until 29 March 2019.
But the court case also asks for rulings on whether or not UK citizens would remain European Union citizens post-Brexit. This argument centres around Article 20 of the Treaty of the European Union, which states that all citizens of member states are citizens of the EU, and that this citizenship is separate to their national citizenship.
However, neither that treaty nor any other agreed EU treaty discusses removing EU citizenship – and the rights that go with it – from individuals, whether or not their nation leaves the European Union. This, the case argues, means it's not clear whether or not UK citizens can be stripped of their EU citizenship upon leaving the union.
"There seems to be an assumption – convenient both to a particular type of Brexiter and to those voices in the EU that would rather be shot of the UK – that the citizenship rights of UK nationals can be taken away from us," said Jolyon Maugham QC, one of the people bringing the case. "Whether that assumption is right is ultimately a question of EU law. And it's very unclear to us that it is.

"The question is likely to be of particular importance to those – very often British pensioners – who have made their lives abroad in France or Spain."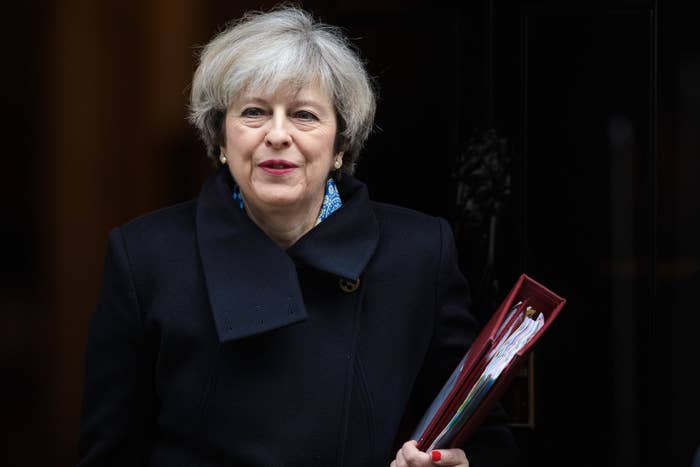 If the court was to rule that EU citizenship was irrevocable without a treaty amendment, this would greatly strengthen Theresa May's hand during Brexit negotiations, as the no-deal outcome could leave UK citizens with considerable advantages – free movement, access to study, work, and more – without any obligations towards EU citizens.

Other legal experts have warned this interpretation of the law may be optimistic from a British perspective, and that UK citizens may lose these "acquired rights" automatically.
"The problem as I see it is that the loss of citizenship will be automatic. Only nationals of a member state of the EU can be citizens of the union," said Professor Elspeth Guild of Queen Mary University. "So before accession or after departure, the nationals of a state are not nationals of a member state.
"Revocation of EU citizenship will not be the procedure. It will be automatic lapse through failure to fulfil the critical criterion. This is no shock to British law where, on independence of former colonies, British citizens/subjects/citizens of the UK and colonies just ceased to be such and became nationals of the newly independent country."
The Good Law Project hopes hearings for the case – which raised £70,000 in a crowdfunded campaign – will take place in June.