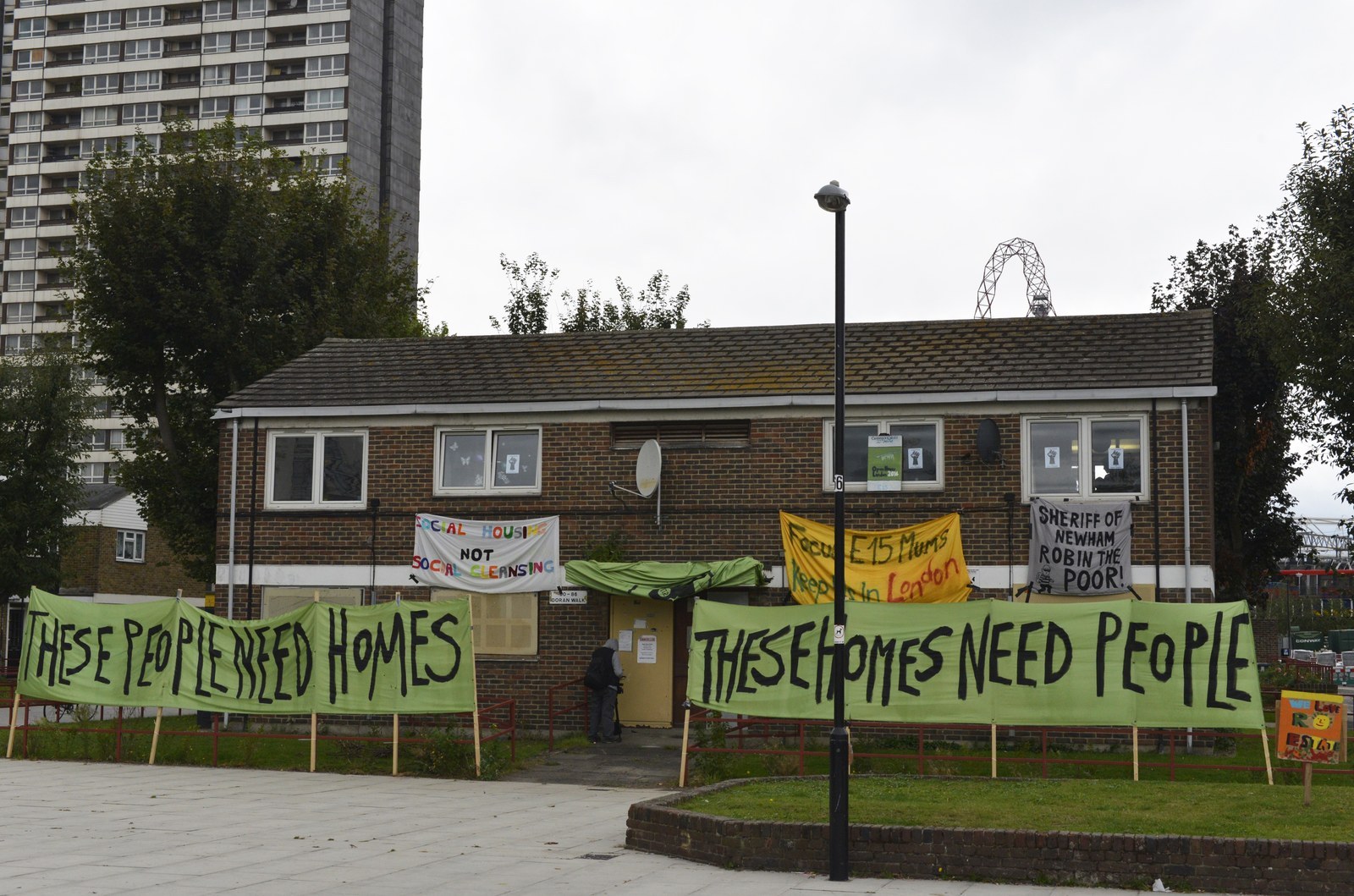 Bow county court is, unsurprisingly, a place few people would want to visit. A metal detector stands off to the side of its entrance, like the afterthought it is. Beyond it, two rows of flimsy plastic seating face a desk staffed by two ushers. The 33 people who have opted to review the court on Google gave it a meagre 1.3 stars. "One star is too much," reads one comment. "The toilets are disgusting for a modern day court house," another opines.
But by 9:30am on a crisp March morning, half an hour before cases begin, the room is bustling with anxious tenants, suited lawyers, and landlords' agents idly flicking through paperwork. Mothers rock prams trying to keep their infants quiet. Today, Court 5 will run through about a dozen eviction cases. And while they wait, the landlords and the tenants they hope to evict sit just feet away from one another.
Tucked in the corner of the waiting area, mere inches from the seating, is a cheap curved desk, topped with Formica. It's here, under a sign marked "DUTY ADVISOR" that a Shelter support worker gets ready to start her day. For the next four hours, she will advise tenants with no other legal support or advice, and represent them in court as they find out if they will lose their home. She's not a lawyer – she's a casework support officer for the housing charity Shelter, sometimes known as a paralegal – but today she's the last and only hope for several families as they enter the court.
Eviction cases are usually heard behind closed doors, but with the permission of Shelter, all the tenants and landlords, and the judge in Court 5, BuzzFeed News spent a morning sitting in on eviction cases. All parties concerned requested anonymity, so tenants' names have been changed.
The paralegal's task this morning is a desperate and frenetic one. She has never met any of her clients before, and has just a few minutes to hear the details of each family's case, look at their paperwork, and see if there's anything she can do to save their home. Within less than half an hour of meeting them, she's in court on their behalf. The whole process is funded through the legal aid system. For the full service, including follow-up after the case, paperwork to the agencies, and follow-up support, Shelter will receive less than £100 per family.
"It's emotionally exhausting," the paralegal tells me as she waits for her first client to arrive. "There are a lot of people with mental health problems – people who bury their head in the sand about the problem [of arrears] and it gets worse. You want to talk people through what everything means but, sometimes, if you've got six clients in a morning, there's no time."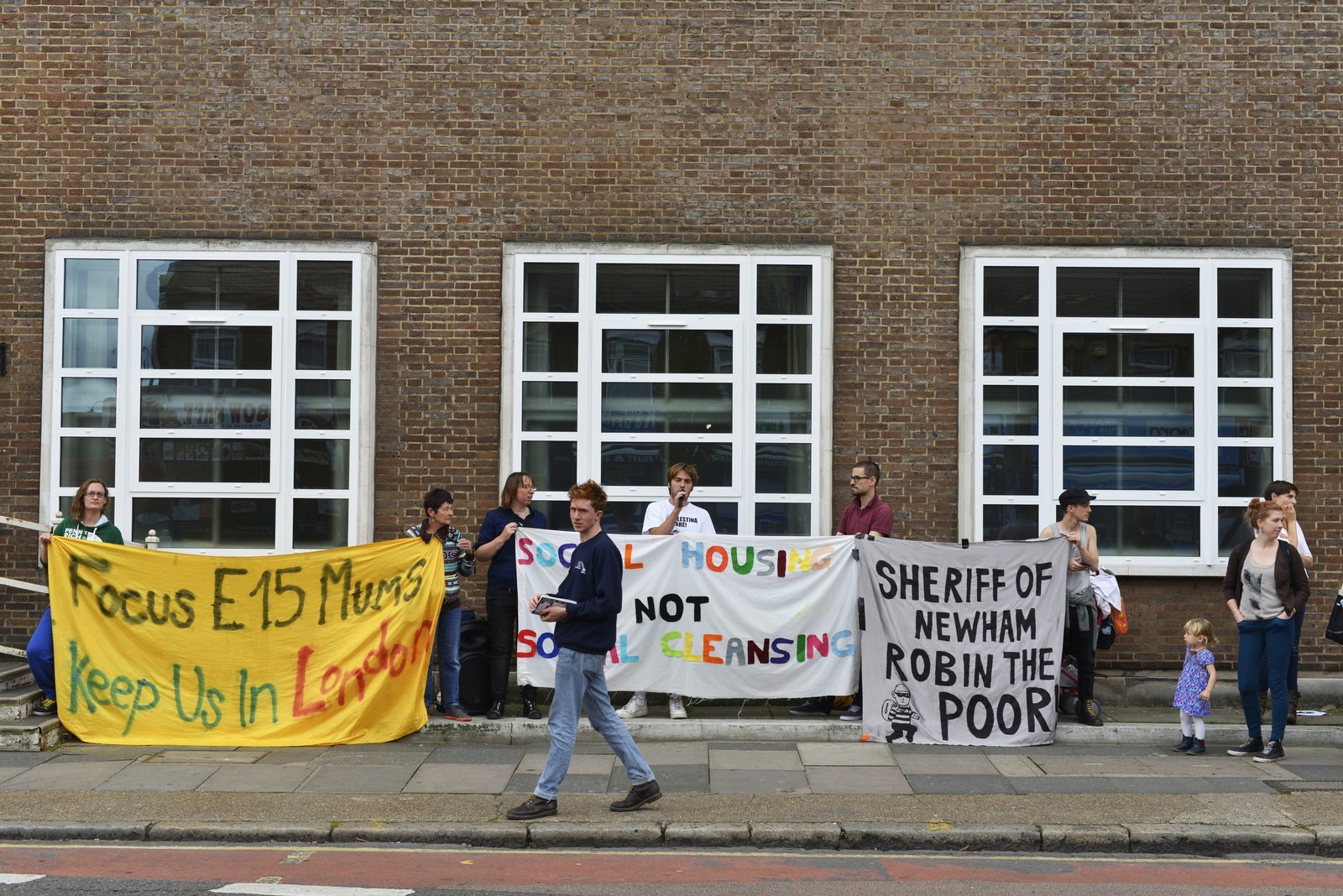 The first client for the day has arrived. Michael*, a calm, softly spoken man in his late thirties, has turned up two hours before his case. He pulls out a sheaf of papers from a Tesco Bag for Life and explains what's happened to him.
Michael, who lives with his wife and 17-month-old son, says he signed off jobseeker's allowance in September to enrol in full-time education, studying business management. What he didn't realise was that this would remove his eligibility for housing benefit on the home he has lived in for six years. He's now six months in arrears with no hope of paying back what he owes.
The lack of privacy as Michael unburdens these details is striking. There is no private room or space to talk. He is sharing some of the most private details of his life – his income, his debt, his family's immigration status – while just 2 feet away two men are having an animated argument, thrusting paperwork in each other's face. Another man – a potential evictee? A landlord? The lawyer who will try to evict him? – watches impassively.
The adviser frowns as she tries to rummage through the papers for anything about housing benefit – "Are you sure you're no longer eligible? Did they send you a letter saying that?" – while trying to read the court order and talk to Michael all at the same time.
But she is quickly interrupted. Another couple on her list of clients this morning have arrived, and they have just minutes before they're in court. Michael will have to wait.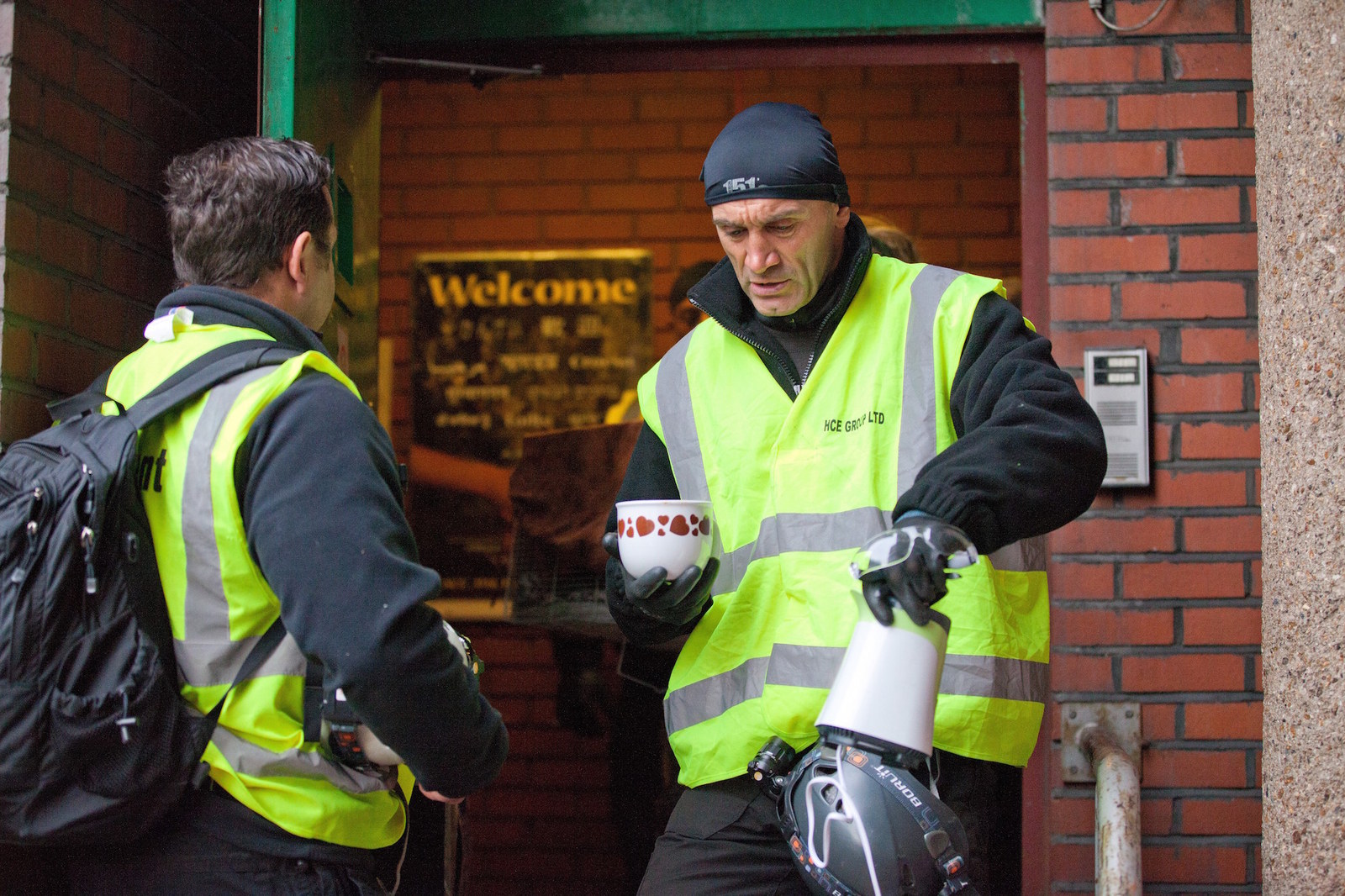 She turns to Adam* and Julia*, a married couple from Eastern Europe who live with their two children aged 12 and 9. Adam works full-time, but says he fell into arrears when he went home for six weeks to help care for his dying mother. Their accumulated arrears are about £1,600 – less than two months' rent. They've brought a friend to translate for them, as neither speak English fluently.
The amount of the arrears, Shelter's paralegal explains, gives them some hope. Housing law is generally stacked against private tenants: If their arrears are more than two months' rent at the time the court order is served, and still more than two months' rent on the court date, the judge has no discretion – the landlord will get their eviction notice. If it's less than this, you might still be evicted, but the judge can make their own decision.
The duty adviser calls out and asks if the landlord's lawyer is present. She is. They have a quiet negotiation just feet away from the couple, who are clearly unable to follow the details. "Is the landlord willing to suspend the order?" she asks. "A suspended order would be acceptable, yes," is the reply.
She turns and explains to Adam and Julia what this means. If they can pay the rent and a contribution towards the arrears in instalments, the landlord will accept a "suspended" eviction order, which only comes into force if they renege on the deal. Adam and Julia explain they are already paying £50 a month to this end. But this amount isn't acceptable to the landlord – at that rate, it would take two and a half years to pay back the debt. The landlord would prefer £200 a month.
What follows is an attempt, literally on the back of an envelope, to see if the adviser can produce an income and expenses sheet of the couple's spending to convince a judge the couple could plausibly pay back more. The almost comical effort to do hours of work in five minutes is cut short as all concerned have to enter court.
The two legal representatives sit next to each other, with their clients on each side, facing the judge who sits, elevated, a few feet ahead. Because so much of eviction court is pro forma, the process is extremely fast: Not much is disputed – the landlord and tenant agree there are arrears and don't quibble over the amount.
Among the brisk formality, Shelter's adviser interjects with a seemingly irrelevant detail: "There are two children living at the property, sir". Because the landlord is willing to accept a suspended order, the judge testily tries to work out whether the couple can repay more, meaning he would not need to evict them.
After two minutes of trying to work out the cost himself, tapping on a calculator as he does, he comes to a decision. The landlord is granted a suspended eviction order, valid for at least 28 days, requiring the couple to pay rent plus £50. But they have to reappear in court after that date and must show evidence of their income and expenses, and what they can afford to repay. If this proves acceptable to the landlord, they might keep their home. It's as close to a win as it gets in such courts.
"I would remind the defendants to get advice early doors," the judge tells them, directing his comments to the adviser. "You need to explain that if they don't get the advice, their property will be repossessed."
He turns to Adam and Julia. "Now's the time to grasp the nettle firmly."
Outside, the adviser has just a minute to try to explain what happened in court to the couple, explaining that she'll write a letter later that afternoon with a more detailed explanation of what will happen next. But, she adds, they should go to the Citizens Advice Bureau "right now" for debt advice, and work on balancing their income and expenses. Disaster temporarily averted, they leave.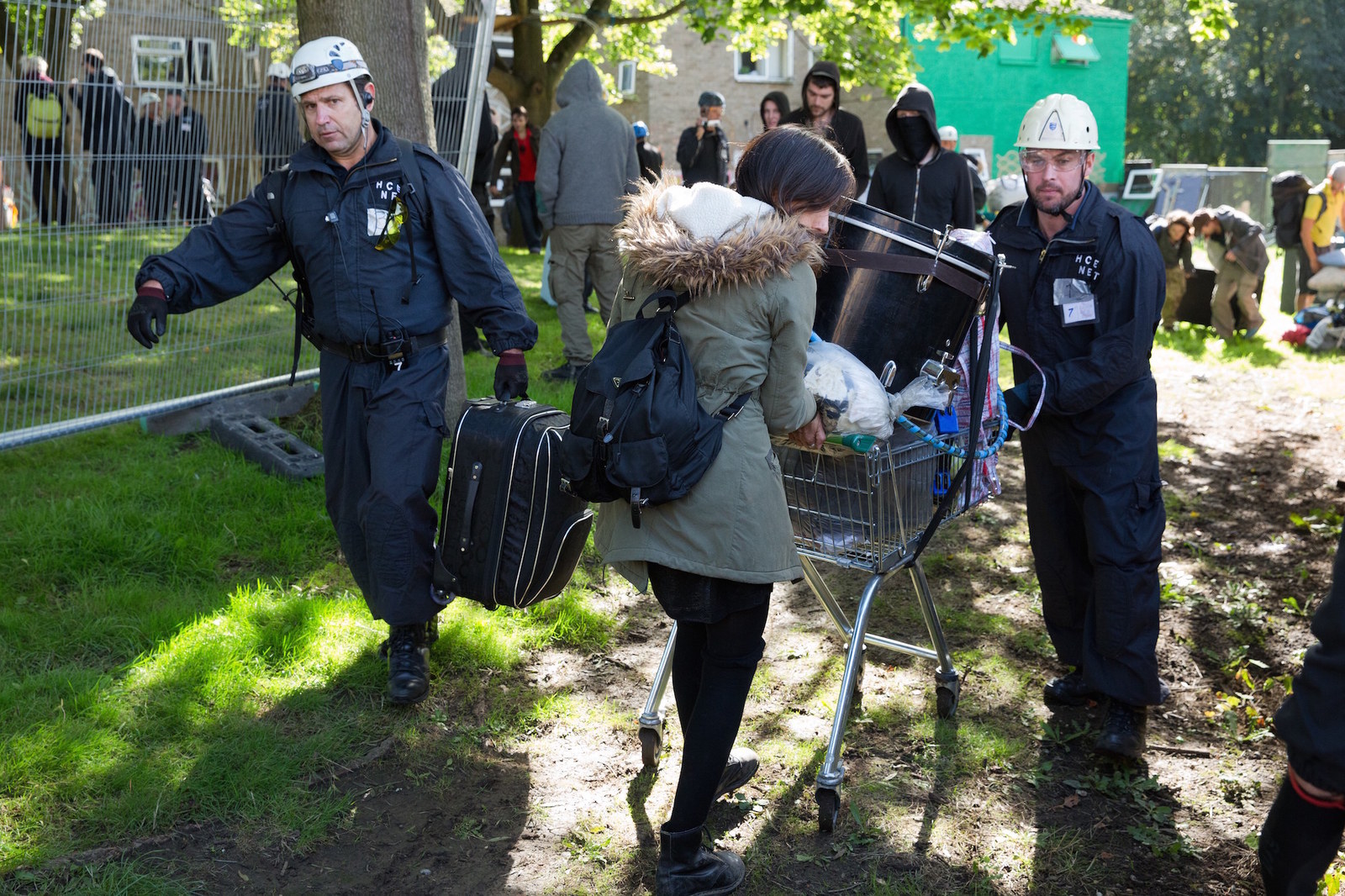 Others were not so fortunate. A couple are standing over the desk as we return to it, trying to manoeuvre their child's pram so they can get close enough not to shout. They explain they've already been in court but didn't even speak, because they didn't realise they could interrupt.
With no advice or representation, and little understanding of the court process, they are confused about what happened in the courtroom or what it meant. It's possible – even likely – they were evicted during the proceedings, but until they receive the official paperwork from the court, they won't be sure. And as the adviser wasn't there, there's nothing she can do for them.
She tries to offer what help she can, though she can't give specific advice without details. They were four months in arrears, she learns, meaning they very likely will have been evicted. Even so, she says, there will be weeks before bailiff's letters come and they should wait before leaving.
Such is the madness and complexity of the UK's housing rules that if you leave your property a moment before the bailiffs come to evict you, you're "voluntarily" homeless and ineligible for support.
The couple now face an anxious wait to find out what happened in their five-minute hearing.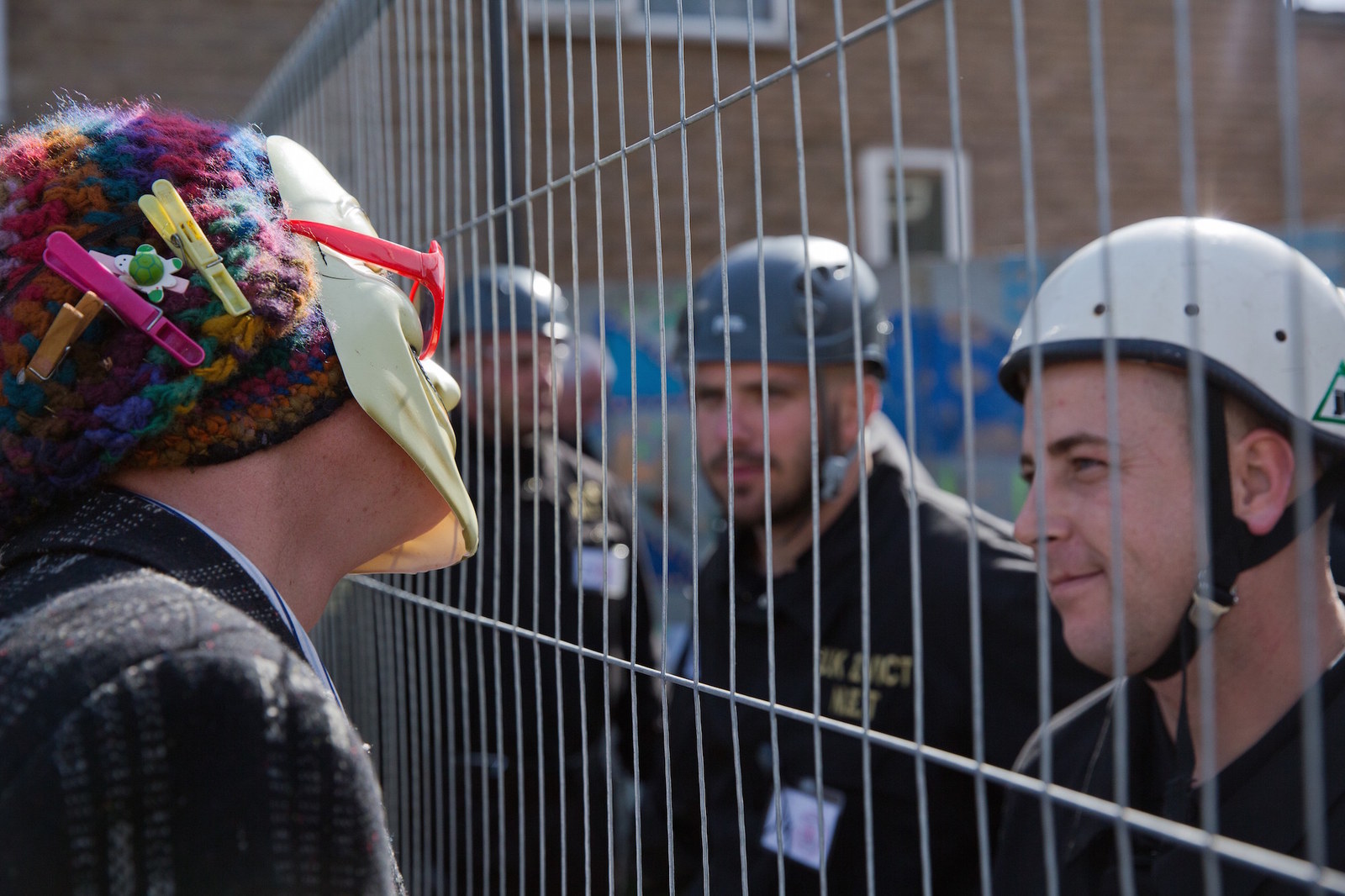 There's no time for rest, though. A thin, worried-looking woman in her twenties approaches the table clutching at a pink, flower-patterned folder of paperwork.
Lenore* says she has been raising her 9-year-old son alone since her husband walked out the previous April. She has no idea where his father is now. She works for £9.50 an hour on a zero-hours contract, with irregular shifts. Any time she has to work when her son isn't in school she has to get a nanny, which costs £10 an hour. "I end up paying to go to work to pay the nanny," she sighs.
She managed to pay her rent, exhausting her savings, for a few months after her husband left, but now she is more than four months in arrears. She says she's been told she can't get housing benefit without getting her name added to the lease, which only names her husband.
Oddly, at this, the adviser – who has been flicking through the paperwork while Lenore explains her situation – brightens. Her landlord's lawyer has been careless with the paperwork. All of the court orders are in Lenore's name – but the tenancy is her husband's. They've got the wrong defendant. The case might easily be thrown out.
The adviser calls over the landlord's lawyer. "I don't want to spring this as a surprise on you in court," she says, before explaining what she's spotted. The visibly furious lawyer concedes this "technical" point but asks how it changes the "common-sense" issue of Lenore being unable to pay her rent or arrears.
In a brief lull, the Shelter adviser concedes to me that the lawyer has a point. But at the very least this could buy Lenore some time before eviction, and maybe even give enough time to make a formal housing benefit claim. Additionally, if she is evicted on an order that is technically not correct, there's a risk the council may later spot this and use it to suggest she is "voluntarily" homeless.
"We don't just abandon people after the hearing," the adviser says. "We have to think about the real-world consequences."
It's time for Lenore to enter the court room. This time it's much less amicable than the previous case, but it's before the same judge.
"Is it accepted the order is served?" he asks, expecting a quick answer to a question that is often a formality.
There's an awkward pause from the adviser. "Um...no." The landlord's lawyer quickly interjects and explains the "technical" error. The judge is unimpressed.
"This is housing. I'm stuck, aren't I? You haven't got the right tenant," he says wearily. "I can't deal with this if you've got the wrong defendant. Short of dismissing this and letting you start again, what can I do?"
Despite the lawyer's spluttering attempt to suggest some alternatives, the question is rhetorical. The judge is dismissing the case. But he isn't done talking.
Ostensibly addressing Lenore's adviser, but staring directly at me as he speaks, he sighs.
"You have to be as unpleasant as you can with the landlords, so then they won't trust anyone with difficulties as tenants, so anyone – deserving or not – only gets one chance," he says.
Appearing to address local authorities' policy of only dealing with people at the very latest stage of eviction – when bailiffs actually show up – he continues: "And local authorities are too short-sighted to deal with it as it happens, and so tell people to stick to the letter of the law."
The case is dismissed. As everyone leaves, the landlord's lawyer warns this means they will now have to "aggressively" pursue both Lenore and her husband. But her home is safe, for now at least.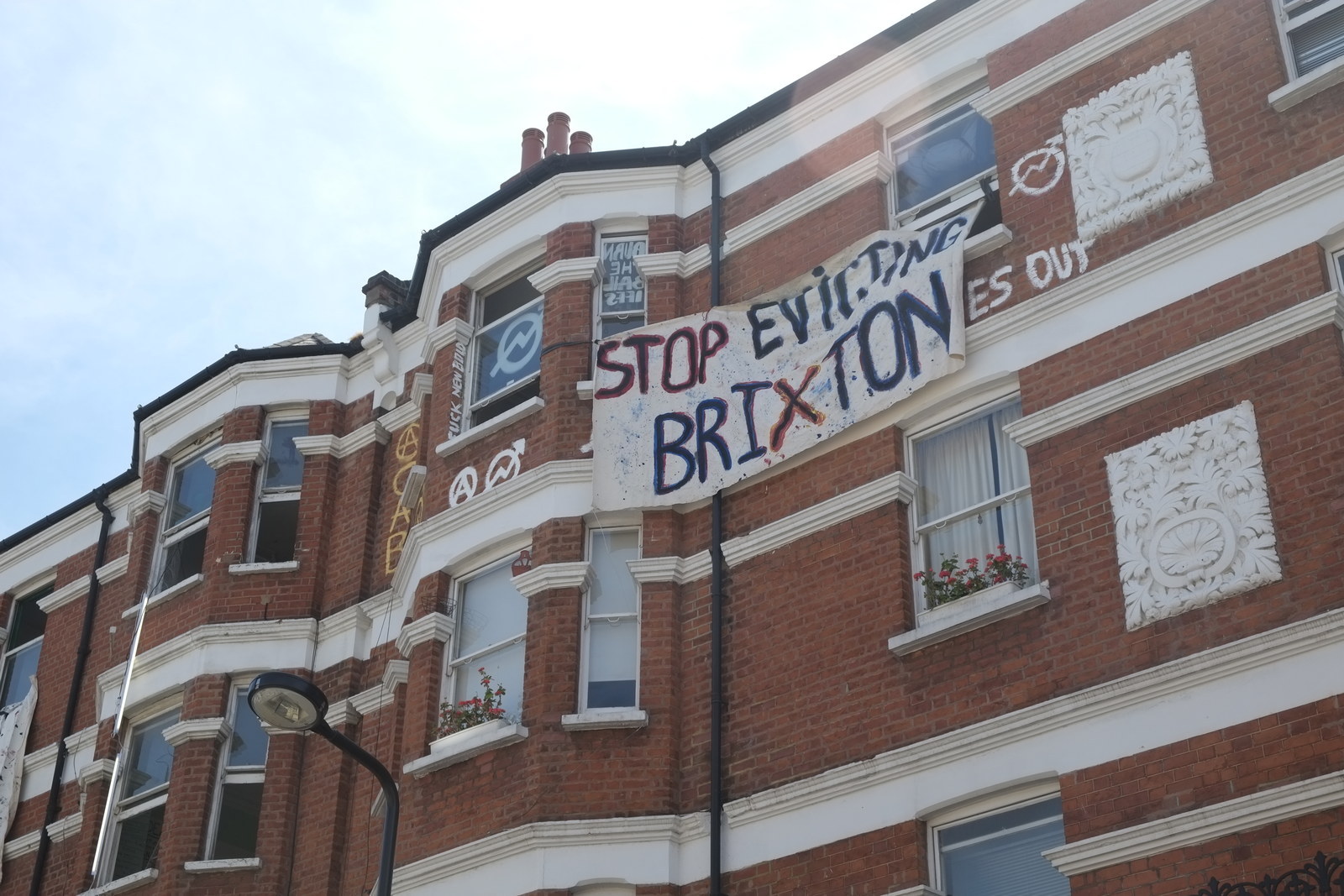 Michael – the calm, conscientious man who arrived two hours early for his hearing – is not going to be so lucky. His adviser has had a moment to flick through his papers, and found the months-old letter removing his housing benefit.
Yes, it did indeed say he was no longer eligible for the benefit. But it explained that his wife could claim instead, and was eligible to receive it. Whether Michael had missed this detail or made some other mistake, they never claimed, and fell far behind on their rent. Michael mentions that even his landlady had tried to help him navigate this, but it was too late.
The find is doubly disastrous, as because they failed to claim for housing benefit despite being told they were eligible, Michael, his wife, and child will count as homeless due to their own actions, and will struggle to receive any support from the council. There is nothing anyone can do.
His hearing is a short one. The landlord's lawyer seeks a 14-day eviction notice, citing the mandatory grounds, which gives the judge no discretion. She also applies to be able to go to the high court bailiffs for enforcement – Bow county court's take too long – which the judge also grants. This is worse yet for Michael, as high court bailiffs don't have to give notice of when they're coming. Some day soon, they will turn up on his doorstep.
His landlord is granted the eviction order, and Michael is ordered to pay £4,641 in arrears, plus £370 costs.
"There's nothing I can do, is there?" the judge sighs once again, as everyone files out.
*Names have been changed

For housing advice and support, Shelter can be contacted at www.shelter.org.uk/advice or through their free helpline on 0808 800 4444.