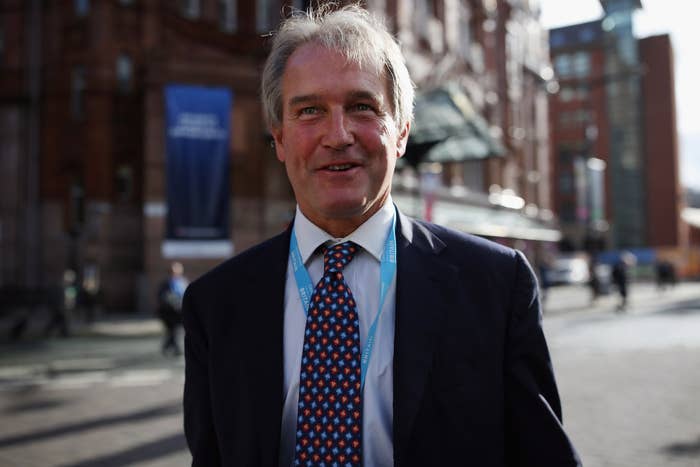 Owen Paterson, the Conservative MP who was environment and rural affairs secretary from 2010 until 2014, is facing calls to reveal the ultimate source of funding for a series of trips and hospitality he received last year.
Paterson's declaration on the Register of Members' Interests discloses trips to the US, Australia, Northern Ireland, and South Africa all funded by UK 2020, a think tank that says it specialises in "generating robust, optimistic, common-sense policies".
UK 2020's website shows Paterson is in fact the chairman of the think tank, which he set up after he was axed from the cabinet by David Cameron ahead of the 2015 general election. Paterson is one of two directors listed at Companies House for the company, though he does not list this information on the parliamentary register.
Parliamentary rules require MPs to disclose when they accept cash, travel, accommodation, or hospitality above a certain value. By disclosing that his own think tank funded these trips, Paterson satisfied the letter of these rules – but because UK 2020 does not in turn disclose its own funders, it means the ultimate source of the contributions remains secret.
Environmental and transparency groups told BuzzFeed News this creates a loophole that could allow individuals or corporations to donate to politicians without having to disclose this fact.
Paterson used several of the UK 2020-funded trips to give speeches on controversial political issues. In March 2015, he spoke at the right-wing Heritage Foundation on why the UK should leave the European Union.
During the speech he described EU lawmaking as "shockingly corrupt" with a "lack of accountability [that] would make a dictator blush".
Paterson also spoke strongly in favour of GM technology in a speech at a biotechnology conference at Cornell University.
In a talk titled "Check your green privilege", he accused anti-GM environmental campaign groups of having "a darker side" and "feet of clay", and warned their ideology could "squander" millions of lives.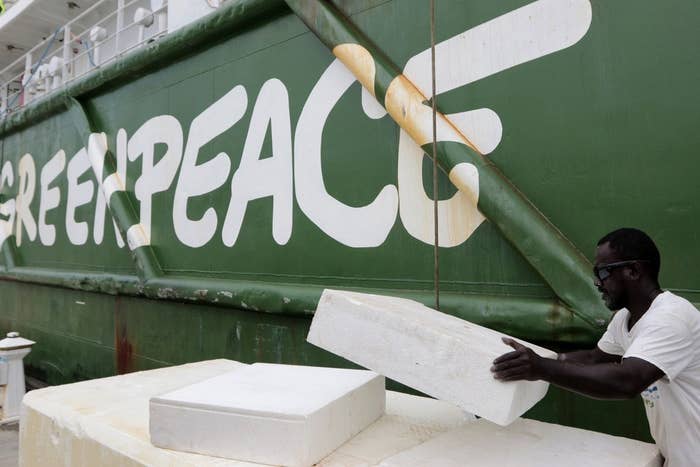 Other members of UK 2020 include Viscount Matt Ridley, Paterson's brother-in-law, a climate sceptic who has said the benefits of man-made climate change are likely to outweigh its risks, and Christopher Bullivant, who has been granted a parliamentary pass by Paterson.
Dr Doug Parr, the policy director for Greenpeace, told BuzzFeed News parliamentary authorities should examine Paterson's contributions.
"It looks like Mr Paterson could have discovered a loophole that allows him to accept donations from individuals and corporations without having to declare it to the public," he said.
"Given his repeated defence of big polluters on issues such as the plight of bees and climate change, and the government's repeated promises to make donations and lobbying much more transparent, it is high time the Parliamentary Standards Commissioner stepped in to investigate."
Tamasin Cave, director of Spinwatch and the Alliance for Lobbying Transparency, said Paterson's contributions highlighted wider issues with think tanks.
"Think tanks have long been a way for anonymous donors to fund politicians' agendas without having to directly fund their offices," she told BuzzFeed News. "What Paterson appears to have done is take it a step too far. He has personally accepted the donations, anonymised through the think tank.
"His registered donations tell us nothing. The point of transparency rules is so the public can follow the money and see who is trying to influence our government. This is a brick wall. Paterson has inadvertently revealed this huge loophole in political funding."
BuzzFeed News asked Paterson's office for details about UK 2020's funding that were not contained his declaration on the Register of Members' Interests. These included the identities of donors to the think tank and whether it had received any specific funding in connection to his speeches and overseas trips.
A spokeswoman for Paterson replied: "In response to your questions, I refer you to the Register of Members' Interests."
Update: This story originally stated the Cornell Alliance For Science receives funding from biotechnology NGOs, some of whom are in turn funded by companies including Monsanto. The Cornell Alliance for Science is in fact funded by the Bill and Melinda Gates Foundation. It is the ISAAA, which is a partner of the Cornell Alliance For Science, which lists Monsanto among its donors