There Are New Conflict-Of-Interest Questions Over One Of Priti Patel's Israel Meetings
The international development secretary met an Israeli charity that has showcased products of a company directly connected to the Tory peer who arranged the meeting.
by
,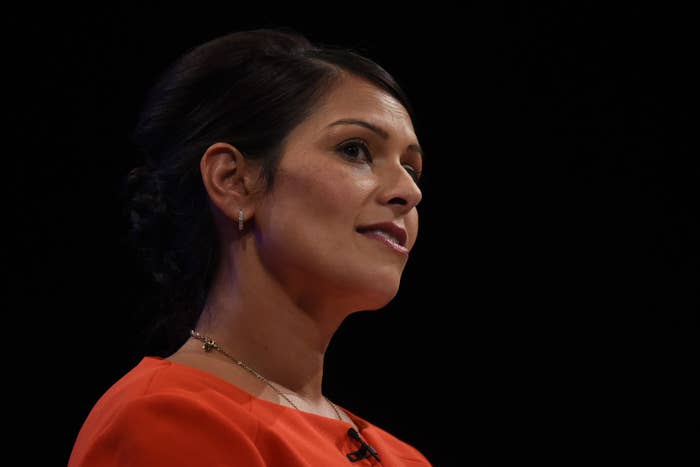 One of the charities Priti Patel met on her trip to Israel showcased products made by a client of a consultancy firm directly connected to the Conservative peer who set up the undisclosed meetings, BuzzFeed News has learned.
The international development secretary's meeting with the charity, Beit Issie Shapiro, raises further questions about the potential commercial as well as political conflicts of interest from her trip.
The disability charity has showcased products made by OrCam, an Israeli client of a consultancy company partly owned by Lord Stuart Polak, who arranged 12 meetings for Patel during her trip and attended all but one of them with her.
Polak, who was made a Tory peer by David Cameron in 2015, is the honorary president of Conservative Friends of Israel.

OrCam makes a device intended to help people with visual impairments understand text and identify objects. It is listed as one of several Israeli clients on the website of TWC Associates, a consultancy firm part-owned by a company Polak owns with his wife. The peer is the chair of TWC Associates' advisory board.

The charity hosted an event with Google at which the OrCam device was demonstrated alongside other products. The event was also written up by the Conservative Friends of Israel – who have also hosted a demonstration of the product.
Beit Issie Shapiro told the BBC that Patel had discussed a "long-term partnership" between the organisation and the Department for International Development, a claim she has subsequently denied.
Neither the Department for International Development nor the peer's firm responded to requests for comment from BuzzFeed News.

The revelation of Patel's undisclosed meetings while on holiday with her family – including one with Israeli prime minister Benjamin Netanyahu – has left her fighting for her political life. She has cut short a trip to Uganda and is currently on a flight back to the UK amid reports that she is to be fired by Theresa May.

It has also raised questions about Polak's role in organising the meetings. Unofficial overseas meetings by ministers are strongly discouraged, especially if attended by people with commercial interests, as they raise the risk of potential conflicts of interest, with no official record to demonstrate which topics were or were not discussed.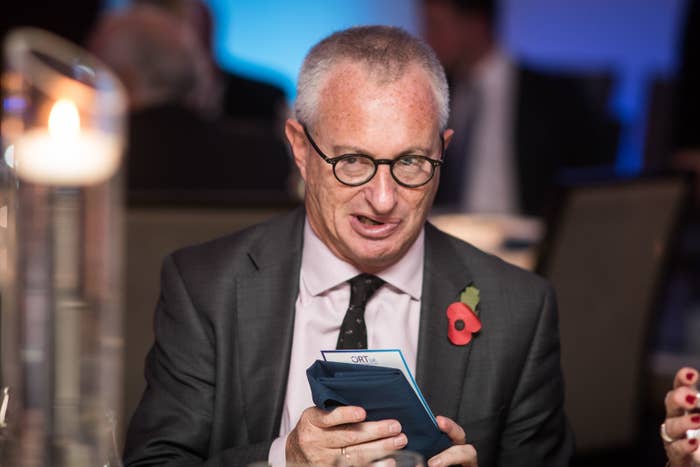 Another publicly listed Israeli client of TWC, Elbit Systems, is a defence contractor and drone maker whose drones operate in areas including the Golan Heights. Israel's public security minister Gilad Erdan was among the people Patel and Polak met with during her visit.

After returning from Israel, Patel suggested giving UK aid money to support humanitarian efforts run by the Israeli army in the Golan Heights – an occupied area not recognised by the UK government.

On Wednesday, the Israeli newspaper Haaretz reported that Patel also visited an Israeli Defense Forces field hospital in the Golan Heights while on her trip.
In 2012, TWC and Elbit Systems were caught up in the "generals for hire" scandal when Elbit's UK chairman told undercover Sunday Times reporters that TWC could gain access to government "from the prime minister down".
The defence company's chairman, a retired British army general, said TWC could "piggy back" on its connections with Conservative Friends of Israel to access "particular decision makers".

"We piggy back on something, and please don't spread this around, to do with basically Conservative Friends of Israel," the company's then UK chairman Lieutenant General Richard Applegate said. "And you then do a series of discreet engagements using advisers to gain access to particular decision makers."
TWC also represents the Israeli technology company Mobileye – now owned by Intel – and the Israeli-founded taxi app hailing company Gett, which operates in the UK.
TWC said in a statement at the time of the Sunday Times exposé it did not use Conservative Friends of Israel to benefit clients, and had not engaged in any wrongdoing.
"TWC has never asked CFI to table questions or arrange approaches. We help our clients to understand the political scene," said Scott Hamilton, a partner at the firm. "Occasionally, we bring their concerns to the attention of Conservative and Labour MPs. Otherwise, we usually encourage people to do their own lobbying I am satisfied that there has been no impropriety whatsoever on TWC's part."
David Miller of the lobbying transparency coalition Spinwatch told BuzzFeed News that Polak's consultancy connections to Israeli corporate clients raised fresh questions over Patel's meetings, even though she did not meet directly with the companies concerned.
"There are many remarkable things about the meetings that Priti Patel had in Israel. Foremost among them is the complex mixture of commercial, diplomatic and political interests apparently involved," he said.
"Lord Polak's Israel lobby connections have been widely remarked, and are well known, but it is his lobbying connections that have been neglected …
"The connection to Israeli government interests add to this story of apparent commercial interests. But even more complex is the apparent parallel and secretive diplomatic track that the meetings appear to reveal."
Polak has previously denied his "boutique strategy" firm works in lobbying, and has rejected use of the term in connection with it.
Miller likened Polak's organising of Patel's trip to the Liam Fox/Adam Werrity scandal which caused Fox's resignation as defence secretary, when it emerged Werrity – a working lobbyist – had accompanied Fox on official overseas visits.

"This is reminiscent of the complexities of the Liam Fox-Adam Werrity scandal where the same blurred lines were apparent."
Fox, now the international trade secretary, was travelling with Patel on the Africa trip that she has now abandoned.
Polak enjoys close relationships with numerous Conservative MPs and ministers thanks to his long tenure with Conservative Friends of Israel. He counts Patel's junior minister Alistair Burt – who is rumoured to be in line to replace Patel if she resigns or is sacked – as a friend.
In 2014, Polak's company paid £5,000 for flights for Burt – then a backbench MP, having lost a junior Foreign Office job in a reshuffle – to take a series of "political and business meetings" with foreign ministry officials in Oman and the United Arab Emirates.
"I have known Stuart Polak as a friend and political colleague for over twenty years," said Burt when asked about the trip in 2015. "I have no commercial relationship with him, or Markham, beyond the donation of a sum to enable me to visit the Middle East during the Parliamentary recess in May 2014. …
"Understandably conversations with former ministerial colleagues and others in the region are necessarily and properly private, but as my entries in the register demonstrate, anything which required registration with the House would be so registered."
BuzzFeed News contacted the Department for International Development and TWC Associates for comment on Tuesday afternoon, but had received no response from either by the time of publication.