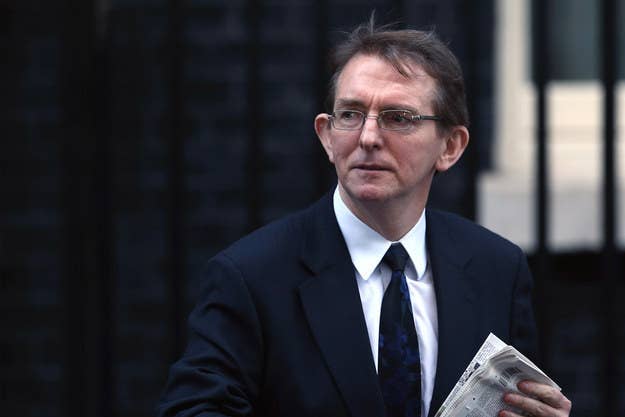 The Sun launched a fresh attack on Jeremy Corbyn on Tuesday, dubbing him a "hypocrite" who had only accepted a place on the Privy Council so Labour would keep receiving £6.2 million a year of public funds.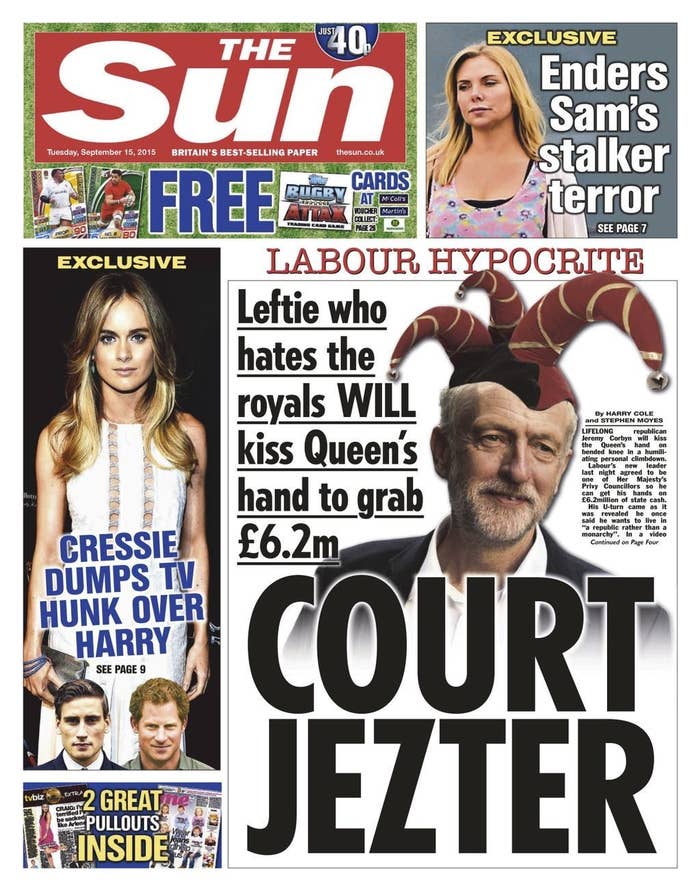 The front page, the first produced by the paper's new editor, Tony Gallagher, portrays Corbyn as a court jester and says he took a "humiliating personal climbdown ... so he can get his hands on £6.2m of state cash".
One constitutional expert, Richard Gordon QC, is quoted in the article:
A refusal would have triggered a constitutional crisis and jeopardised £6.2m of annual funding, it is claimed.

Expert lawyer Richard Gordon QC said "rejection of PC membership by Jeremy Corbyn could raise issues relating to the status of the official opposition".
However, when contacted by BuzzFeed News, Gordon distanced himself from the story and said his quote had nothing to do with Short money, the term for the public funding opposition parties receive.
"My reasoning that refusal of a place [on the Privy Council] could (the word I allowed to be cited) raise constitutional issues was not related to Short money," he wrote in an email (emphasis his). "It was based on the constitutional relationship between the monarchy and main political party as the official opposition."
Instead, the issues Gordon said could be raised by a refusal to join the council related to the constitutional relationship between the opposition and the crown.
"However, I have little doubt that in the longer term and in practice that relationship could be changed," he continued, "which was why in the phrase I allowed to be quoted I suggested that the issues if they arose would be 'short-term'."
In practice, such issues will not arise as Corbyn yesterday accepted a place on the council. He is believed to have done so to more easily receive briefings on security issues.
No other experts are quoted in The Sun's story to support its front-page claim.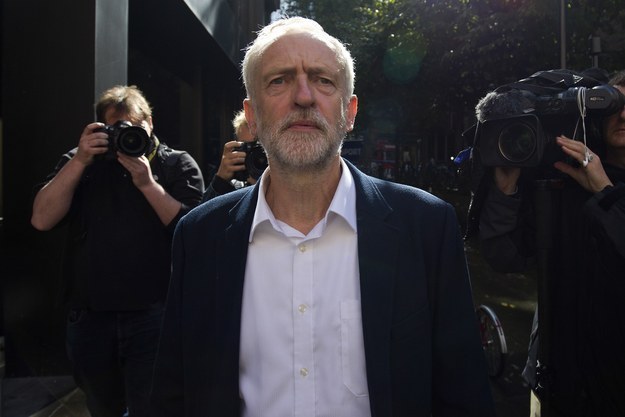 In reality, Short money, named after the MP who introduced it, is not dependent on a party leader having a place on the Privy Council.
It is received by all parties who are not currently in government, but who have accepted their seats in parliament. For this reason, Sinn Féin does not receive the funding, as its MPs will not say the oath of allegiance to the Queen required to take up their seats – though the party receives other public funding.
As Corbyn first took up his parliamentary seat in 1983, he first said this oath of allegiance 32 years ago.
The money is used to fund research support for frontbench staff, and to support party whip offices, used to maintain party discipline.
The funding is based on a formula relating to the number of seats won by each opposition party, and the number of votes each received, with some additional funding for the leader of the opposition.
In a statement on Tuesday lunchtime, The Sun stood by its story.
"Our story asserted that there would have been a constitutional crisis in the event that Jeremy Corbyn had refused to be a member of the Privy Council. This was confirmed by a QC, who we quoted accurately," said a spokesperson.
"If he had refused to be a Privy Councillor, Corbyn would have been unable to be a fully serving Leader of Her Majesty's Most Loyal Opposition. There would have been a huge debate about his ability to carry out the job, and the funding allocated to both his Office and his Party would have been legitimately brought into question.
"The story stands."