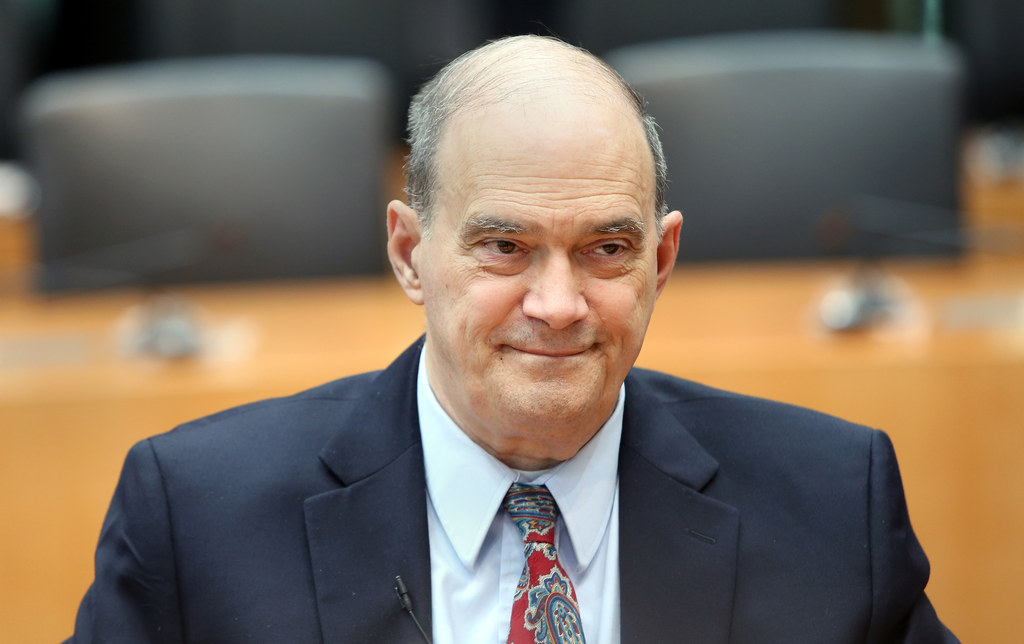 Proposed legislation strengthening the spying powers of the UK's intelligence agencies will lead to more civilian deaths from terror attacks, a former senior intelligence official has warned.
William Binney, a former technical director of the NSA who became a prominent critic of the agency in the Bush era, told BuzzFeed News that the bulk surveillance allowed under the draft investigatory powers bill — dubbed the "snooper's charter" by critics due to the spying powers it enables — leads to more terror deaths, as agencies are unable to identify terrorists until after they commit attacks.
Binney, who is due to testify on the draft legislation before a joint committee of parliament on Wednesday, said that while targeted surveillance could prevent terror attacks, mass surveillance leaves agencies swamped with too much information — meaning they can only track down terrorists after attacks occur.
Theresa May introduced the new surveillance legislation late in 2015, as a response both to challenges to the legal framework of UK surveillance in the wake of the Edward Snowden leaks, and to the current terror threat facing the UK from ISIS and other groups.
While the law introduces new safeguards on surveillance, it also gives UK agencies considerable news powers, but Binney said these would not prove effective.
"It seems to be [based] on bulk acquisition of information of many sorts," he told BuzzFeed News. "And simply what that does is perpetuate the current situation where for example in the terrorist area attacks have to occur, people have to die, before they focus and actually get bad guys.
"In fact all the people that have caused [recent] attacks, they actually knew before the attacks, but because they were looking at all this data across half the population of the Earth it makes them totally dysfunctional...they have no opportunity to prevent it."
"That seems to me to be perpetuating the situation where people have to die first before [agencies] can do anything," he concluded. "And that seems to me insane."
Binney added that agencies had limited safeguards protecting the large volumes of data collected, meaning the new legislation would not reduce the risk of further mass leaks, or even sale of intelligence data to rival nations.
He is also expected to tell parliamentarians they have been "misled" about whether sensitive communications — such as those of MPs, lawyers, or journalists — can be protected and excluded from bulk surveillance dragnets.
At present, the communications of both MPs and journalists are occasionally caught by the agencies, with government lawyers arguing their exclusion is not technically feasible — a viewpoint Binney will challenge in a bid to get extra safeguards introduced into the bill.
The parliamentary joint committee is expected to file its report on the draft legislation by mid-February, and MPs are scheduled to debate the controversial legislation in March.