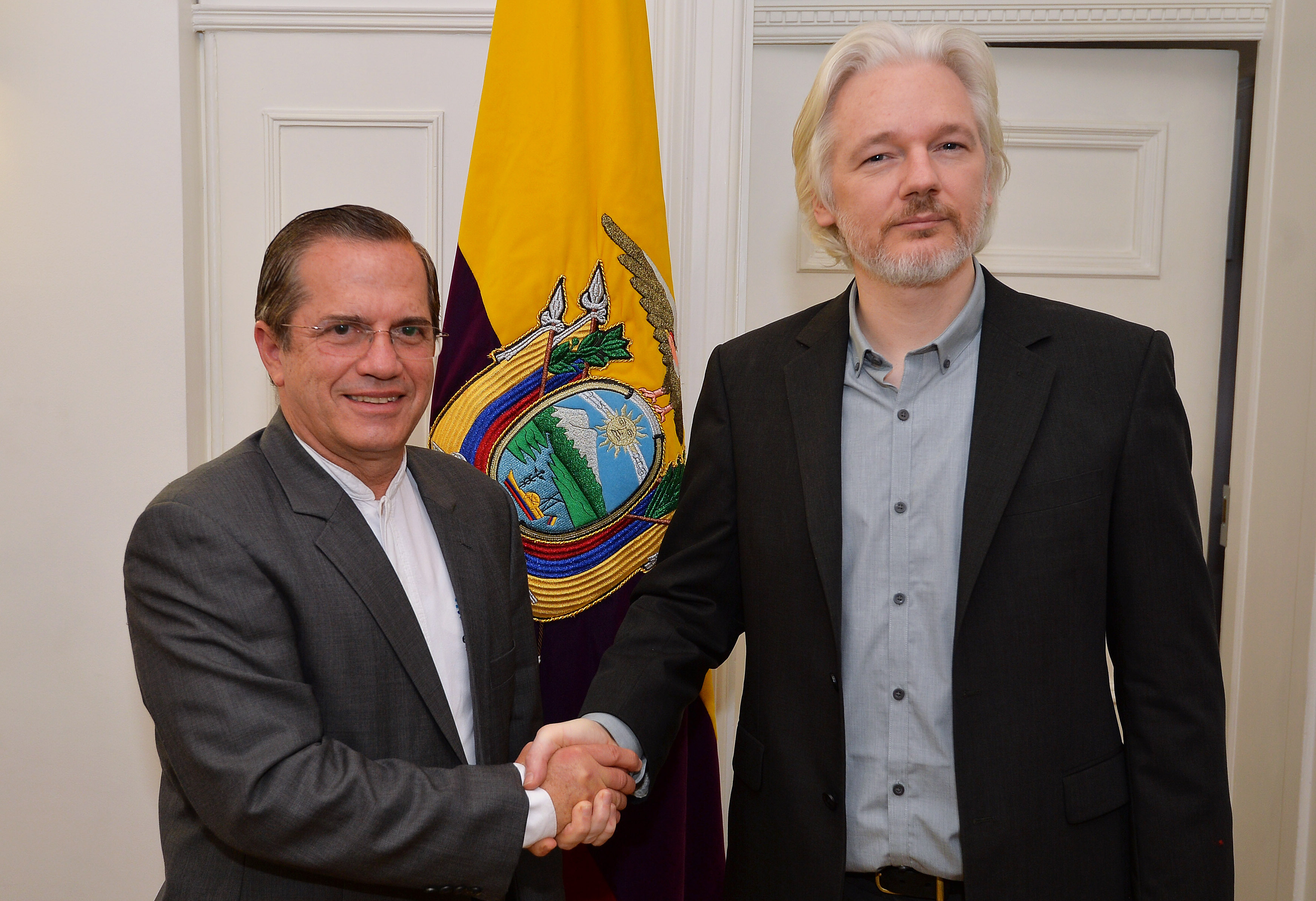 Sweden and Ecuador have finalised a judicial cooperation deal that will allow Swedish prosecutors to question Julian Assange over rape allegations dating back to 2010, documents obtained by BuzzFeed News reveal.
The two countries confirmed they were signing a deal earlier this month, putting an end to several years of diplomatic wrangling. But the agreement – formally a note between the countries' foreign ministers – was not formally signed until December 17 after a last-minute tussle over the wording.
Although the central aim of the agreement was to break the deadlock between the two countries over the WikiLeaks founder, it does not contain a single mention of Assange by name as Sweden refused to sign a treaty in relation to a specific case.
But it does allow for several specific measures to move his case forward. These include cooperation on "taking the testimony or statements of persons", "executing requests for search and seizure", and "making persons in custody or otherwise available to give evidence or to assist investigations".
BuzzFeed News has also learned that the final text of the agreement was forwarded "informally" to Assange's legal team by Ecuador at the request of its foreign minister Ricardo Patino, even though the deal was ostensibly a general one.
Assange has been resident in Ecuador's embassy in London for more than three years, after fleeing to the Knightsbridge property after his efforts to avoid extradition to Sweden failed in the UK's supreme court. He was granted asylum on the basis of a possible future extradition to the US over his work at WikiLeaks, rather than in relation to the Swedish case.
Sweden's prosecutors have since been unable to question Assange, leading to several of the less serious allegations against him — which relate to two women he stayed with during a trip in the summer of 2010 — expiring through Sweden's statute of limitations.
Download PDF
Leaked Ecuadorian documents
Email correspondence between Patino and his officials shows the Ecuadorians regarded the deal as a triumph after a last-minute wording change was accepted by Sweden, to insert a "specific mention" of Ecuador's constitution.
The newly worded agreement was sent to Patino by his officials with a celebratory all-caps subject line: "MISSION ACCOMPLISHED". It was at this stage that Patino requested that it be forwarded to Baltasar Garzón, the head of the Assange legal team.
Sweden had not responded to a request for comment from BuzzFeed News by the time of publication, but had said earlier this month the deal was a useful one for the nation.
"This is essentially a deal on legal assistance on a criminal matter, and when it is finalised later this week it will open the door for the Swedish state prosecutor to question Mr Assange," Cecilia Riddselius said at the time.
Sweden added it did not expect to interview Assange until early 2016.