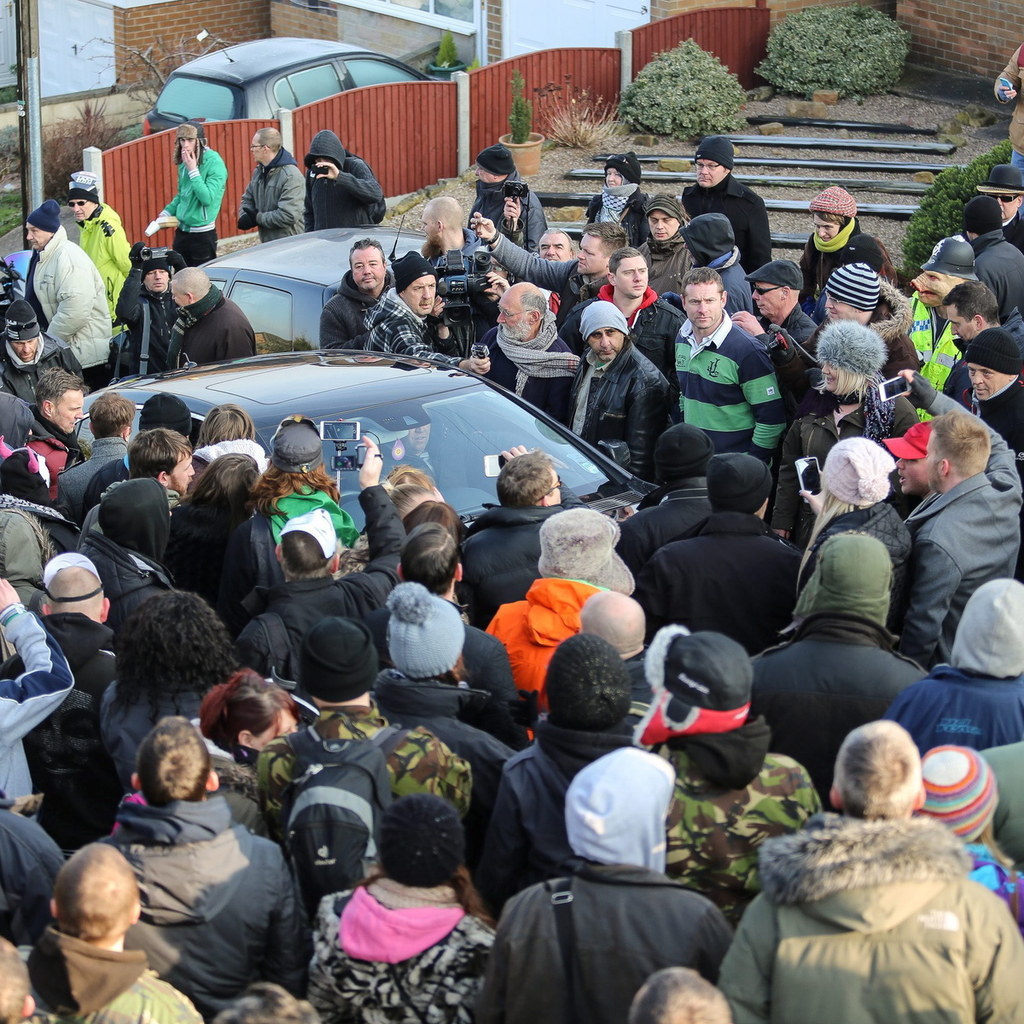 In a fifth-floor office on the outskirts of Sheffield, opposite a long-since shuttered department shop, a team of around 20 are operating a call centre.
Below a display showing they've received 138 calls so far this morning — 131 of which they managed to answer — the workers each note details of their callers on a tinsel-decorated monitor, while a second screen gives them the information they need to help tackle the questions they get.
The Christmas problems this team are tackling are not the traditional festive woes of shopping or travel, but those no family would want to face at Christmas: people facing losing their homes, callers suffering domestic violence, or people in desperately inadequate housing looking for help dealing with their landlord.
The subject matter is grim, but that's the job for Shelter's helpdesk, which operates 365 days through the year, the largest of its kind working across the UK, and the first port of call for many facing losing their home.
"Before Christmas, people really try to push through," explains one of the centre's staff, Mark Cook, on a lull between calls, but says that will change within days. "Once Christmas is over, you really see a flurry."
Before he can expand on his point, Cook is interrupted by an incoming call: Andrew* (at Shelter's request, names of all callers have been changed), who's calling for advice about his friend Jim*.
Jim had lived in a secure tenancy in a council house with his wife for more than 40 years, but things started to fall apart after he had a stroke, which caused the collapse of his marriage. To register for new housing, Jim's wife ended the joint tenancy — not realising this also removed her husband from the tenancy.
In his sixties, needing daily care and regular hospital visits, Jim lost his eligibility to his home. The council, Andrew explained, have let him stay in the short term (though he has to pay bedroom tax), but he knows he'll have to leave.
His friends have found another council tenant in a ground-floor, one-bed flat willing to swap with Jim. Andrew asks: Is there any way to make the council do this?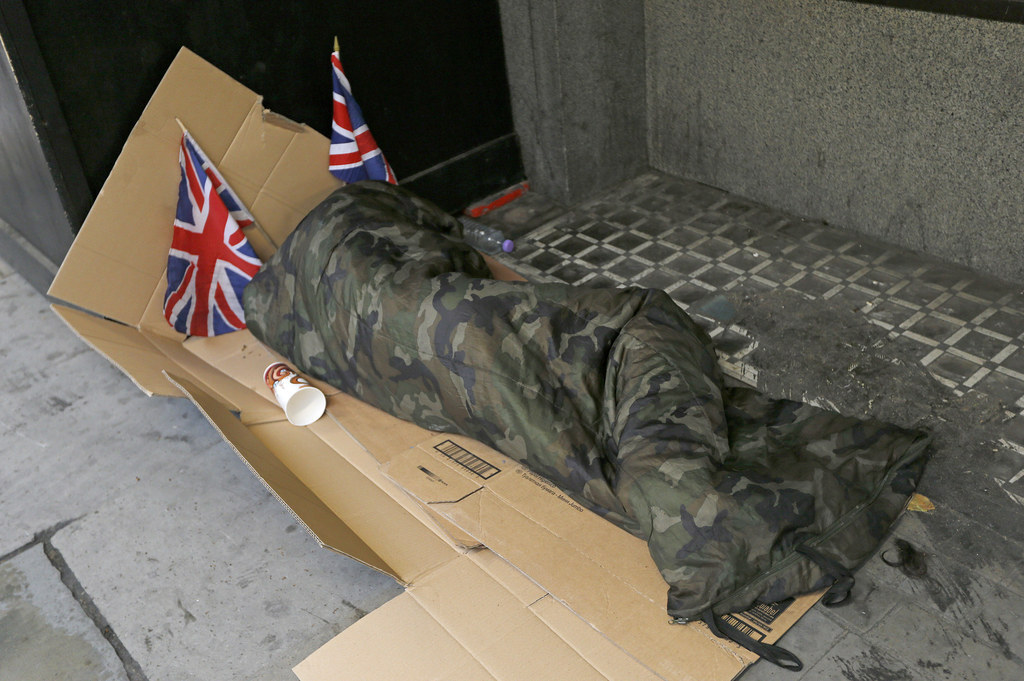 Such is the complex nature of the problems presented to Shelter's staff, and with more people calling by the minute, Cook has to try to respond as quickly as he can. Without even needing to put Andrew on hold — he looked up the legal picture while listening — he begins explaining the situation, which isn't good.
"What you're proposing to the council sounds perfectly logical, perfectly reasonable, and obvious," he says. "But there might be no legal way to force them to do it."
Because Jim's wife has given up their tenancy, he has no council house to swap, meaning there's no compulsion on the council to allow it — he can only join the waiting list. Cook is left to suggest trying other forms of pressure – local councillors, the area's MP – in the hope of trying to find a common-sense way out.
Despite the bad news, Andrew signs off the call sounding relieved.
"It saves me chasing around in circles, which is what I've been doing the last month," he says.
Over the course of that one call, the overhead monitor has ticked up to 149 calls received today, with another few callers in the queue.
Cook, who's worked at the helpline for five years, explains the call is quite typical, and says even when the answers he offers are discouraging, he still feels he's helped.
"I kind of fill in gaps for them," he says. "People get more knowledge, they get more understanding of their situation, and that's empowering.
"We get bad calls and people in bad times, as private renting is becoming unaffordable. It's harder and harder for people to stay afloat."
That's a view shared by Nadeem Khan, another of Shelter's call centre staff, who says things have got worse in his three years on the lines, echoing the problem that "the main cause of homelessness is private tenancies ending".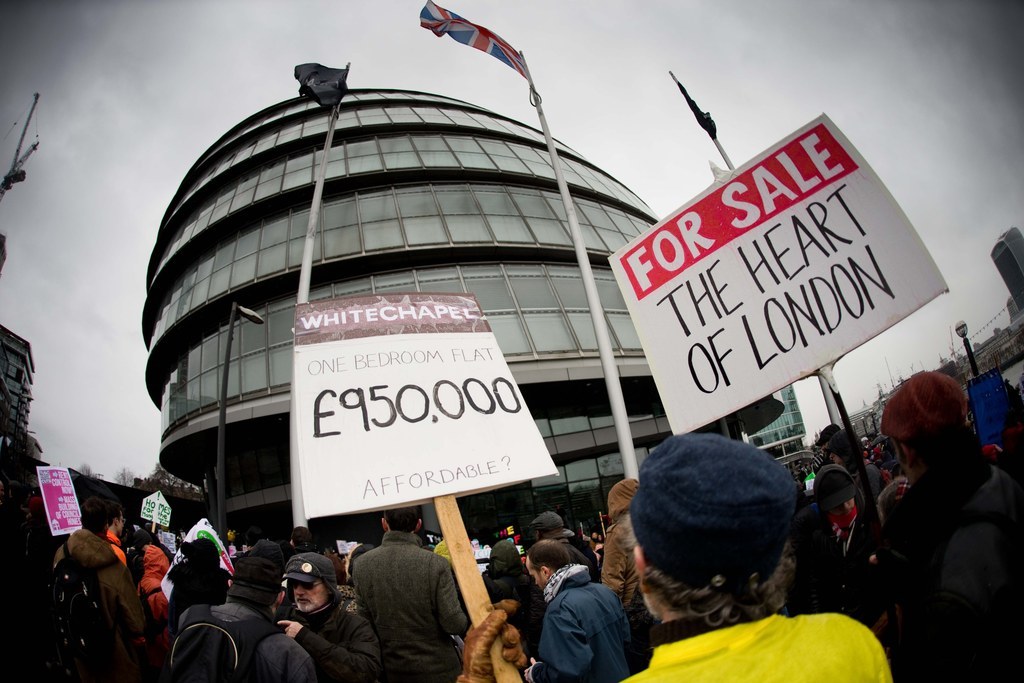 Khan's just heard back from a colleague about a caller he has on hold, Sarah, who is partially paralysed and has severe mental health issues. Her housing association property has had a rat infestation for months, and they've bitten through the power cables, making the property unsafe.
Facing a Christmas in temporary accommodation, she has a number of worries: How long before the housing agency has to fix up her house? Can she force them to make other repairs while they address the power outage rendering her home inhospitable? She's also concerned about her fish tank: It needs power, and has none. Is there anything she can do to try to keep the fish alive?
Khan tackles the problems he can, offering straightforward advice on the immediate next steps. "We try not to overload people," he explains, "as then they panic. We try to keep advice to bite-sized chunks, what's coming next. They're always welcome to call back later down the line."
He's not overstating the complexity of what the staffers have to be able to tackle. Given the myriad different tenancies, as well as rules on repairs, court processes on evictions, and more, it takes three months of full-time training before someone can take calls on the helpline.
Khan, who will be working on Christmas Day, says it's usually quite a busy one for the helpline.
"There are a lot of domestic violence calls around Christmas, especially Boxing Day," he says. "We'll get a lot of calls in on Christmas Day [itself] as people are homeless with no one else to speak that day."
The charity estimates 100,000 children will be homeless or living in temporary accommodation this Christmas.
Another caller: Kelly, who lived in a house with her nan, until she died earlier in the year. Her cousin, Michael, inherited the tenancy. Michael is happy for Kelly, her sister, and her nephew to continue living with him — but the council think the property is too big for a one-man household and want him to move to a one-bed, which would leave her without options.
This time, it's good news: They've been a household together for around a year, and so Khan explains the council would need to go to court and show otherwise to force a move. He thinks the prospects are good, and as no eviction order or summons has been issued, suggests Kelly call back if anything is issued, and they'll offer more help then.
All the while the overhead monitors tick up: It's now at 204 calls received, with operators having managed to answer 183 of them, and the queue has mounted up a little, though everyone insists today has been a quiet day so far.
A typical week for one of the helpline's staff will involve tackling around 80 to 100 calls, mainly on people facing eviction or inadequate housing, but ranging from disputes between flat sharers, to complaints about poltergeists, and even to landlords asking how they can get a tenant out — though they refuse to help with that.
The Shelter helpline hopes to have answered 105,000 calls by the end of the year, slightly fewer than it did in 2014, as despite mounting housing pressures, it lost some staff this year. The helpline has been predominantly funded by Marks & Spencer, through its Christmas sandwich range, for 10 years, and that source is running strong — having raised more than £7.7 million for the service since 2005.
With top-up funds stretched across the charity, the helpline shrank slightly — but the team are clearly proud they answer most calls, and have set up live online chat to try to reach more people more easily.
It's 3pm, and the call counter rises. With 234 calls incoming — 216 answered — the operators turn back to the lines.
* For ways to donate to or support Shelter in England, click here, or in Scotland, click here.