The Facebook profiles seem entirely ordinary. Scattered across towns in England, Wales, and Scotland – as well as Spain, Australia, and the US – they share photos of their grandchildren, missing children warnings, sad tales of animal abuse, and cute memes about hugs.
But these 559 profiles are also among the most prolific spreaders and boosters of anti-Muslim, anti-immigration, and far-right content on the internet. Each of them has liked hundreds of posts on a leading far-right political party's page, prompting Facebook's algorithms to push the content up the News Feeds of first thousands, then hundreds of thousands more.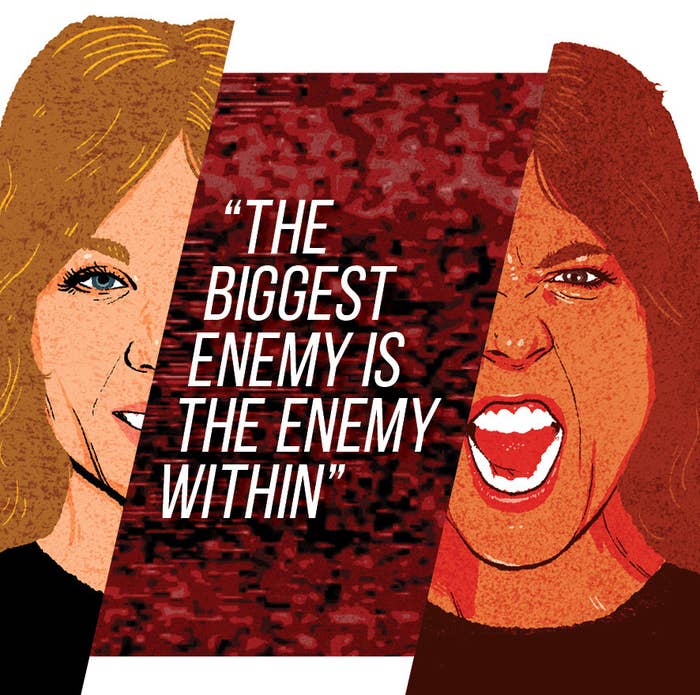 BuzzFeed News has analysed more than a million likes by 350,000 people of posts on the "official" Britain First Facebook page, made over six weeks. The data gives a unique insight into how one of the social network's most controversial pages gets promoted across the platform, who its most active fans are, and what content they share the most.
Britain First's Facebook page is liked by more than 1.5 million people and markets itself as an official page for the far-right UK political party formed by former members of the BNP. The fringe party has no elected MPs, MEPs, or councillors, and its former leader was jailed last month for violating a court order forbidding him from entering any mosque in the UK.
The party's Facebook page rose to prominence following the murder of the MP Jo Cox by the racist extremist Thomas Mair. In the hours after the attack, posts on the page were repeatedly used to cast doubt on whether or not Mair had shouted "Britain First" as he killed Cox outside a constituency surgery.
It is not possible to use Facebook to see everyone who publicly likes any given page – and this group does not always match up with who actually shares and likes posts put out by it. Instead, to look at how content actually spreads, BuzzFeed News used information available from Facebook on who liked any of the individual posts made by Britain First over a six-week period, amounting to more than 1.1 million likes on almost 2,000 separate posts.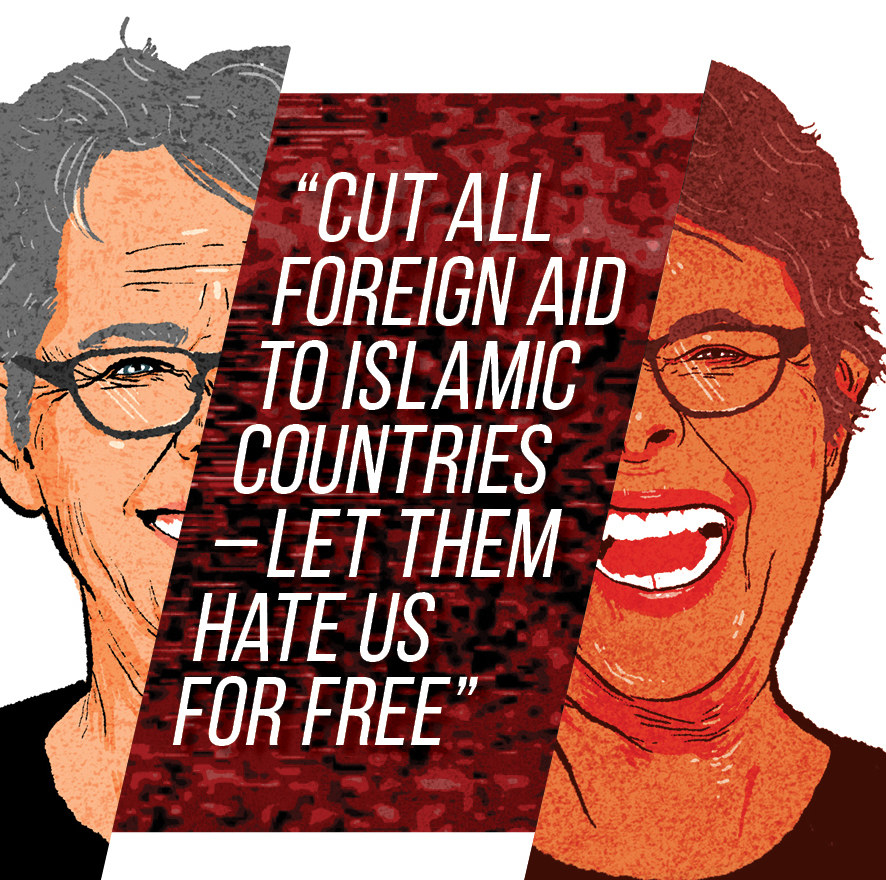 The data reveals a sophisticated posting strategy, mixing populist but relatively uncontroversial posts – "SHOULD MPs WHO FIDDLE THEIR EXPENSES BE SENT TO PRISON?" – with ones stirring up anti-Muslim or anti-refugee sentiments – "GO HOME REFUGEES And fight for your own freedom #COWARDS".
In total, around 350,000 people liked at least one Britain First post over the six-week period. But this figure – which includes many people who may have liked a post on MPs or political correctness without knowing its origin – masked a much more active core of dedicated users liking dozens or hundreds of posts.
A more active group of around 19,000 people liked at least 10 Britain First posts over the weeks, collectively making up half of the posts' 1.1 million likes, but a much smaller ultra-active group played a key role in pushing the content up others' News Feeds – 559 people who each liked at least 100 separate Britain First posts in six weeks, collectively amounting to more than 100,000 likes.
BuzzFeed News examined the public profiles of this core group of 559 people. There was little evidence of bot or fake news accounts – generally the profiles were active users, often parents or grandparents largely using the site to post pictures of their grandchildren or their pets, interspersed with shared posts from Britain First and other far-right groups.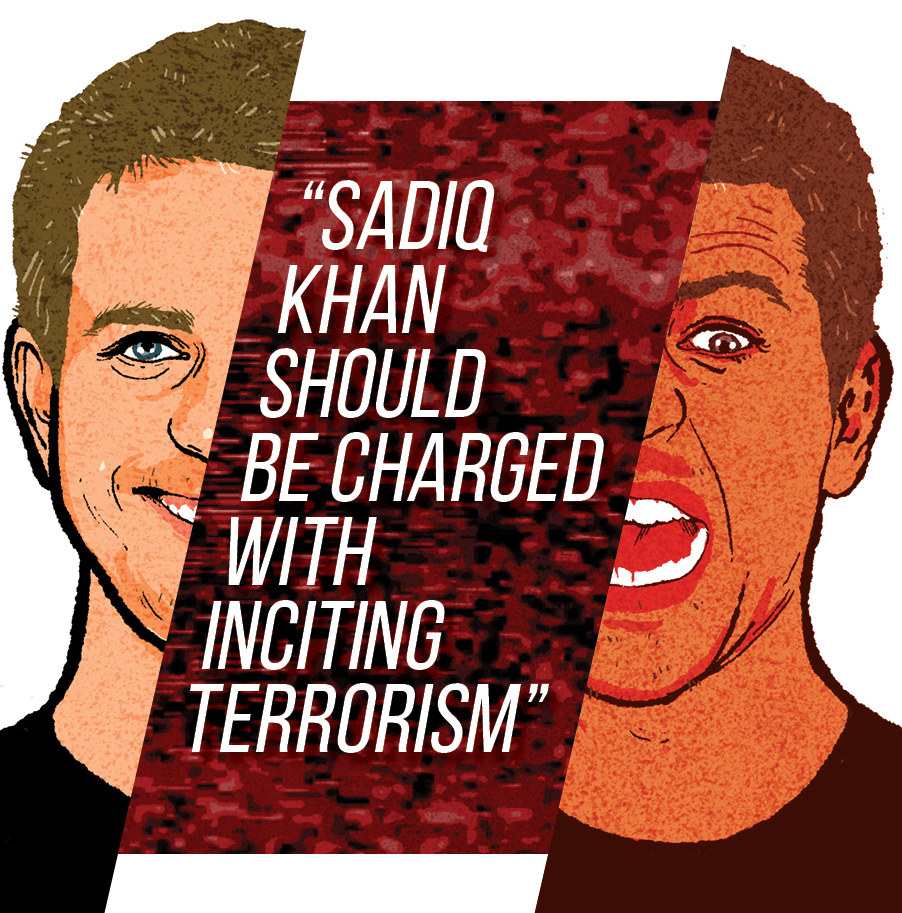 Two-thirds of the group were men, and perhaps surprisingly 1 in 3 of the group lived overseas – with the US, Australia, and Spain being most common, but also several people living in eastern Europe and the Middle East.
The 559 included people from a range of professions, including a large number of current or retired public sector workers – including ex-Army and RAF officers, current and former NHS staff, care workers, several council workers, and staff in G4S. The claimed jobs also included roles at Goldman Sachs and one anonymous account claiming to be a former staffer at the UK spy agency GCHQ.
Some profiles are clear and blatant in their racism, posting swastikas, slogans, and memes about racism being invented, and even embracing Satanism.
Others scatter fringe views among much more mundane content – sharing photos of Churchill holding a machine gun and smoking a cigar alongside pictures of themselves at Britain First rallies. Some of it is particularly ominous in the context of Jo Cox's murder – one profile had as its header image "the biggest enemy is the enemy within".
Many share fake news suggesting Muslim politicians have supported terror – "Sadiq Khan should be charged with inciting terrorism" (Khan was born in London and is a British citizen) – or that because of "political correctness" Facebook is trying to ban people sharing pictures of Nativity scenes.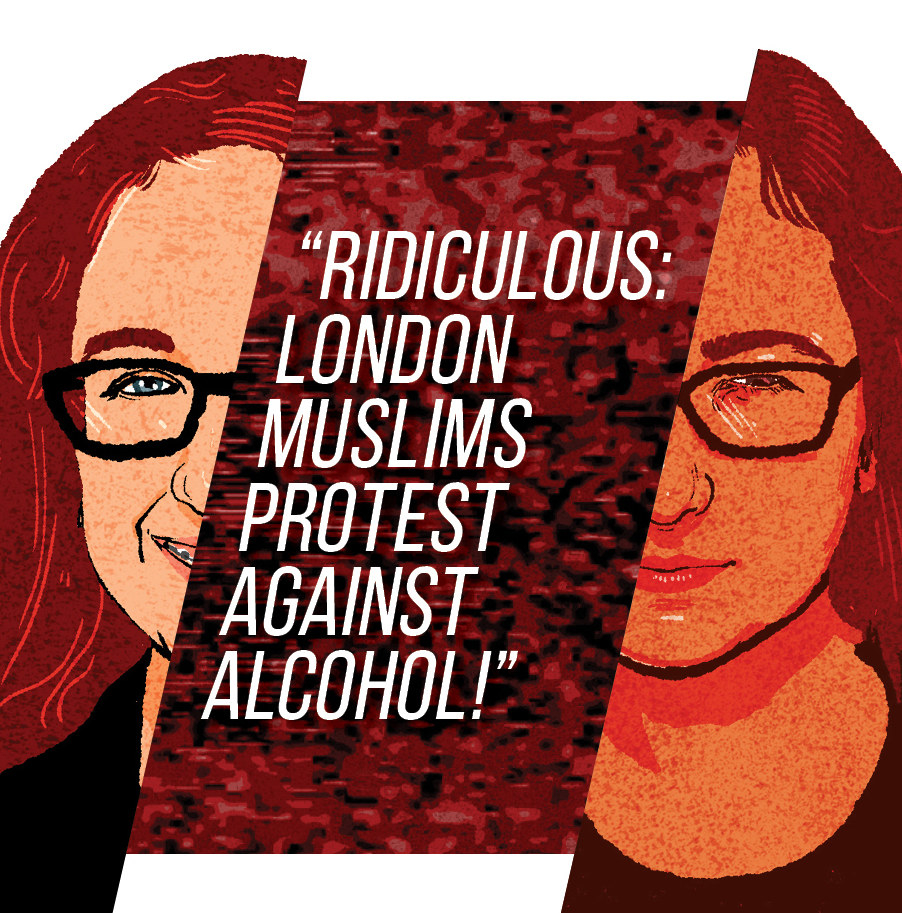 One issue, though, dominated the most liked content in both the core group and Britain First's overall likes: support for a "burka ban". Seven of the 10 most liked posts by the 559 most active users related to burkas, often describing bans or potential bans in lurid and offensive ways, and inaccurately describing other countries' bans as being related to security.
"Shouldn't we ban the burka for it's [sic] ability to conceal weapons and bombs?" one reads. "France & the Netherlands BAN the burqa on security grounds. SHARE if you think Britain should do the same!"
Other issues that performed particularly well for the Britain First groups were proposing bans on Halal slaughter – with frequent references to animal cruelty – and reports of "migrant riots", with calls for deportation.
Among the more casual likers, though, less extreme content became much more prevalent at the top of the lists – calls to jail MPs who fiddle expenses, quotes from Sir David Jason on political correctness, and "Respect our Armed Forces" memes all placed high – showing a layered approach of seeking likes for populist and patriotic content to grow a large audience, who then see (and in some cases like and share) the page's anti-Muslim posts.
The page frequently uses polls to grab the attention of this casual group – "Should St George's Day become a public holiday?" (8,946 votes in favour and 113 against), "Should MPs who fiddle their expenses be sent to prison?", and inevitably, "Should Britain ban the burka?"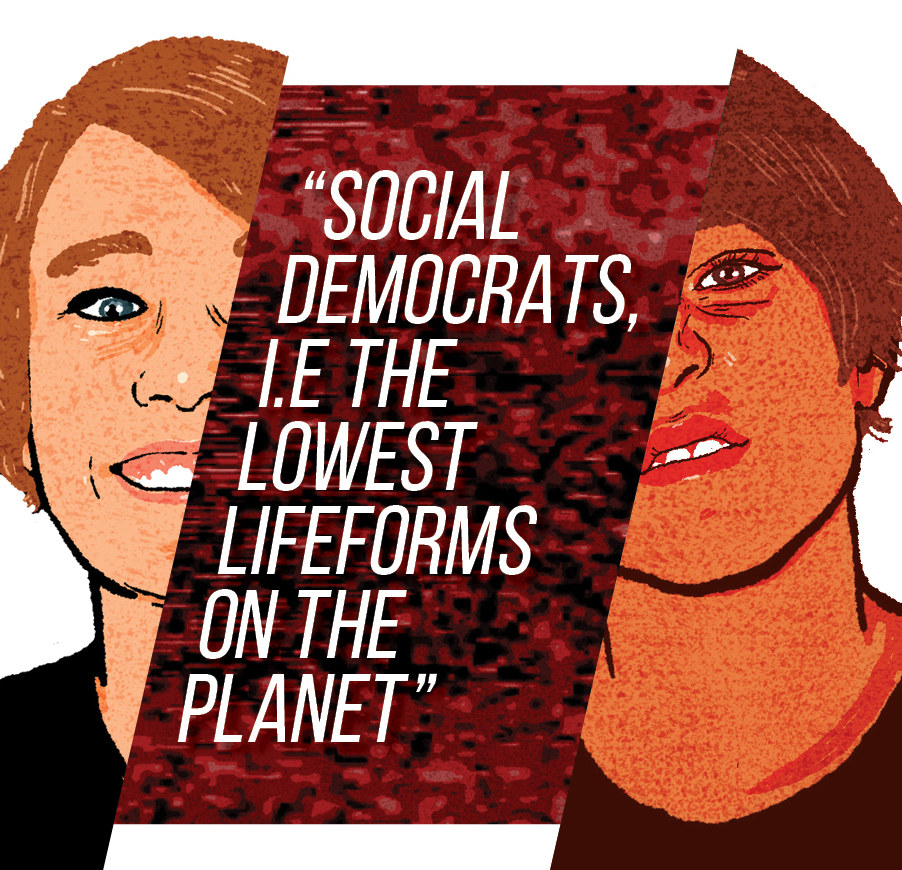 In the wake of Cox's murder, a parliamentary committee called on Facebook, Google, Twitter, and other social media firms to do more to tackle extremism on their platforms.
At present, Britain First – which threatened "militant direct action" against elected Muslims, operates a "defence force", and gives activists "self-defence training" on camping retreats – has a million more likes on Facebook than any other UK political party.
On Friday it posted that MPs are trying to class mentioning Brexit as a hate crime, "CUT ALL FOREIGN AID TO ISLAMIC COUNTRIES – LET THEM HATE US FOR FREE", and that "Attempted Repeat Of Cologne New Year's Sex Attacks Eve Was 'Test of Strength' Against State By Migrants!".