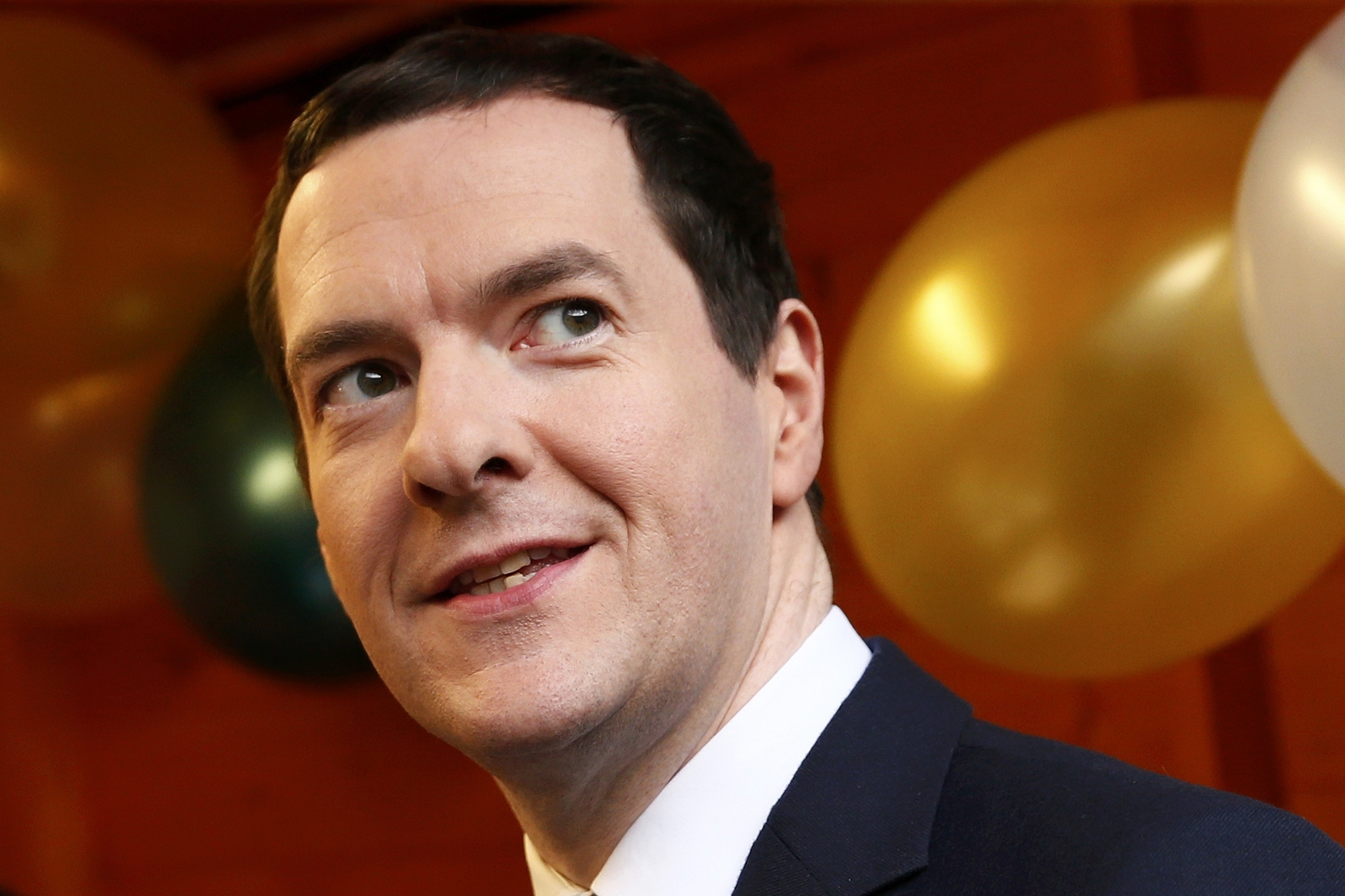 George Osborne may face a legal challenge over changes to the student loan system introduced in the Autumn Statement last month, which increase repayments by up to £300 a year.
Martin Lewis, the financial expert behind moneysavingexpert.com, revealed in a blog post on Monday that he had instructed solicitors to examine whether the policy could be challenged at judicial review.
The reforms, which the chancellor did not mention in his speech, will leave recent graduates repaying up to £300 a year more on their loans by 2020, and were opposed by a huge margin at public consultation.
The higher repayments are the result of a seemingly minor change to the repayment terms of the loans. At present, recent graduates repay 9% of everything they earn above a threshold of £21,000 — meaning someone earning £22,000 a year repays £90, while someone on £31,000 would repay £900.
This threshold was due to start rising with inflation, meaning graduates would have to earn more each year before they started having to repay these loans — but Osborne changed the system to freeze the threshold for five years.
According to the Treasury's own calculations, this will lead by 2020 to many graduates repaying an extra £306 each year on their loans.
A particularly controversial aspect of the reform, which was opposed by the National Union of Students, was the decision to make the freeze apply to existing graduates as well as new students — effectively changing the terms of student loans for everyone who started university after 2012.
"[H]ow can I, to so many people, in good conscience explain student loans if the government is prepared to change students' terms after they've signed up, in some cases after they've graduated," Lewis asked in his blogpost explaining his decision to hire solicitors.
"My view (and it may be nonsense hence why I'm engaging lawyers) is there are many areas of weakness in this announcement – primarily that this is an unfair change in contractual terms for students, one no commercial company would've been allowed to do."
Lewis, who headed up an independent taskforce on student finance during the introduction of top-up fees, told BuzzFeed News the reforms undermined assurances he'd spent years giving students that their student loan deals wouldn't change.
"I feel personally misled, which is why I'm willing to put my hand in my pocket," he said. "It's just so very wrong. When you sign up to a contract, that's what you sign up to.
"It's irresponsible…as soon as you break this rule and allow retrospective changes, how can students have any confidence you won't change the system again?"
Lewis also noted that because most graduates aren't expected to repay their full loans before they expire after 30 years, the change would be regressive.
"This disproportionately hits low and middle earners, and only benefits high earners, so it's a regressive change too," he said.
Lewis also noted that responses to the public consultation into the reforms showed 84% opposed them, while only 5% of respondents supported the option eventually announced by Osborne.
Lewis has hired Bindmans, a London-based solicitors' firm, to see whether there is legal basis for a challenge, and has said he may need to find students or recent graduates to act as plaintiffs in any future case.
The Treasury referred a request for comment from BuzzFeed News to the Department for Business, Innovations and Skills, which oversees student loans.
A spokesman for BIS said the department had no specific comment on Lewis' challenge, but referred to a statement issued at the time of the Autumn Statement.
"Students do not have to pay anything back until they are earning £21,000 and will only pay back 9 per cent of earnings above that amount," it said.
"While the economic recovery is underway, graduate earnings haven't risen as they were expected to and we consulted on the change with the sector and student organisations in the summer."