Theresa May is a politician who accomplished the near-impossible before she ever took up residence in 10 Downing Street: She survived six years as home secretary, an office better known for being the place where political careers go to die.
Before May, most recent home secretaries have lasted less than two years before being driven out by personal scandal or departmental failures, one of the challenges of heading a department responsible for immigration, policing, passport control, counter-terror, and numerous other hot-button political issues.
BuzzFeed News spoke with multiple senior officials who worked with her in the Home Office, related independent agencies, and at the top of policing to get their thoughts on how May managed the unmanageable department – and what it might suggest about her coming time as prime minister.
What emerged was a picture of contrasts: May is described as both cautious yet courageous, principled but political, and cold but compassionate. Officials respected the home secretary, even if they never grew to like her – but fear the aggressive culture of her closest advisers, several of whom have followed her to Number 10.
Because of the sensitive nature of much of the Home Office's work, most of the people interviewed for this piece would only speak anonymously.
"It's rare to see the human side"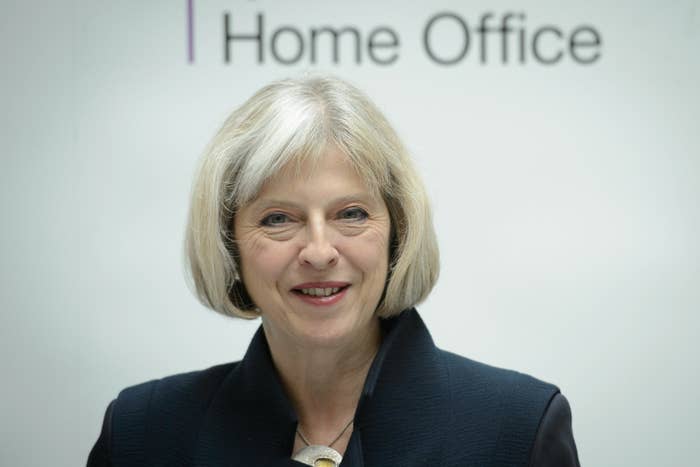 Descriptions of May from those who worked in her department initially seem quite similar to those offered by her political colleagues – brisk, businesslike, and not too friendly.
"For the most part, people in the Home Office respect her," said one former official. "They may not like her, or know her – she's hard to get to know.
"She's direct, businesslike, and professional. It's not difficult to get her to make a decision."
Meetings with May run strictly to the agenda – no small talk or pleasantries to warm up the room, and very little lingering once the subject manner is tackled. May will patiently listen to several people, often showing very little sign of agreement or otherwise, and then she will make her decisions.
"She has a blank expression, with a very slight grimace that shows if she doesn't like what you're saying," another former official told BuzzFeed News. "I expect she would be quite a good poker player."
One staffer who had worked in the Home Office when Tony Blair was prime minister said the New Labour period was characterised by its informality – ministers would immediately address officials by their first names, and make small talks.
"Some used to hug you," she said, disapprovingly. This informal style stopped with May, she said. The home secretary, she said, was courteous, but unfailingly formal.
"There is never any small talk or clothes conversation, despite her very particular style," she said. "You would never get any woman-to-woman chat with Theresa – certainly not in a professional context.
"Some people describe her as cold. She gets described as this because she's a woman who doesn't behave as people expect women to. It's a result of her formality."

On occasions when her first name was used, mispronouncing it was a surefire way to irritate the home secretary, one source said. May pronounces her forename "Teh-reeza", not – as some, including former justice secretary Michael Gove, opted for – "Tree-za".
Despite this, several people contacted by BuzzFeed News spoke about May's compassion, which they said was generally expressed through actions more than a particular emotional display, particularly with regards to the families of the victims of the Hillsborough disaster.
"You wouldn't see her as being empathetic, but she does respond to people's plights," said one.

Another echoed: "It's obvious how she felt for people who'd suffered injustice. She was clearly moved."
It was only during the London 2012 Olympics that one senior official ever saw May's professional veneer crack, if only for a moment.
"It's rare to see the human side," he said, "but I saw it a couple of times. She kept jumping up to watch the Olympics in 2012 – a rare occasion it was hard to get her to focus."
"Undoubtedly, she'd made a political calculation"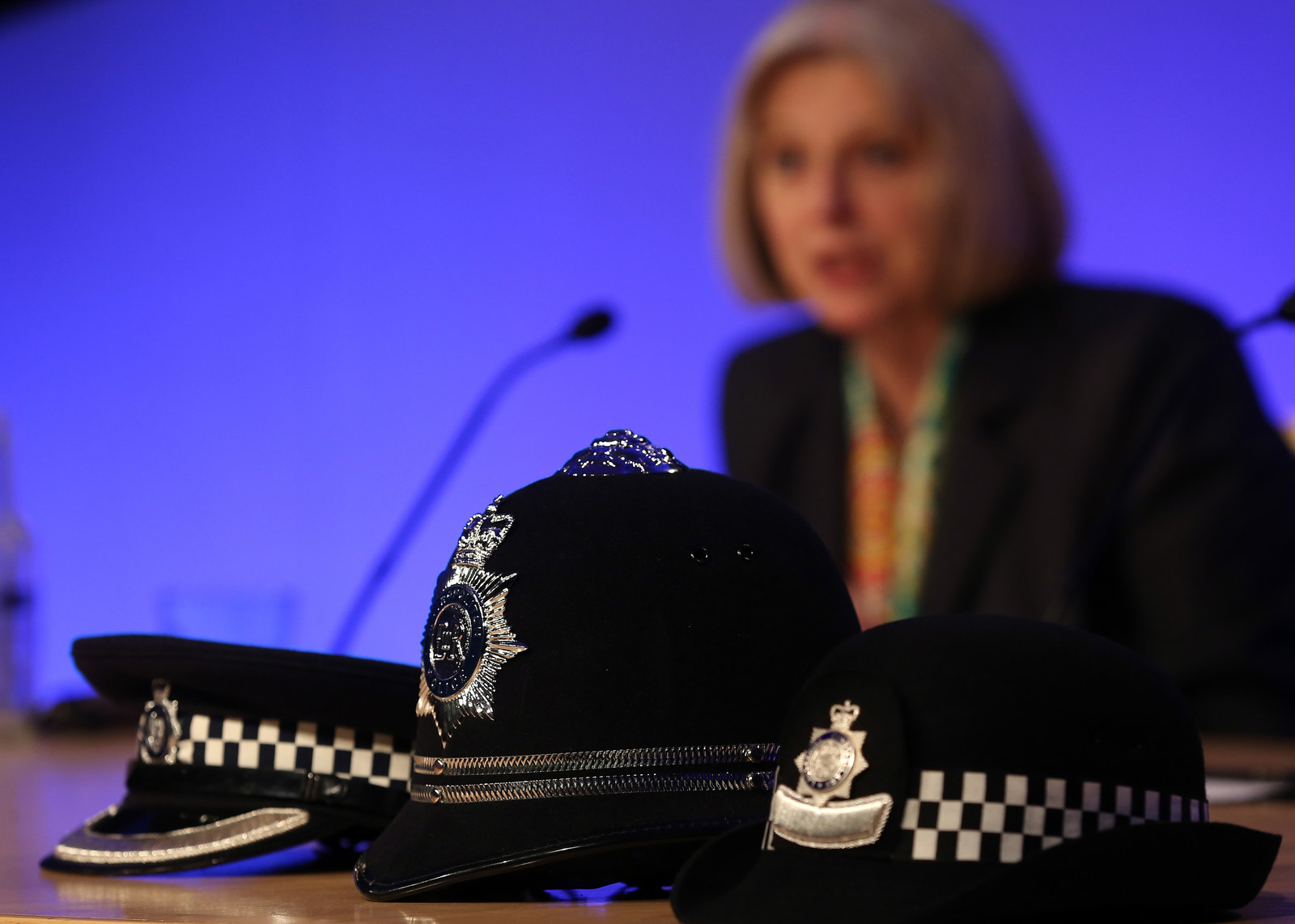 When it comes to policy decisions as home secretary, May is again a study of contrasts – people describe her as making unpopular decisions on principle, but always having one eye on the political implications of what she chose.

Peter Fahy, the former chief constable of Greater Manchester police, was the only person happy to be quoted on the record about May – and said while she might not have been popular with the police, she had accomplished much.
"She was very determined," he said. "She was very consistent. I think she really reformed quite a lot. She took policing out of the obsession of police numbers, which is not the best way to spend money. She got us out of the target regime."

Fahy did suggest, however, that some of May's policy decisions also served to protect herself as home secretary.
"She had a strong policy of devolution and pushing power down," he said, "Though some said this was because previous home secretaries had come to grief [through direct management].
"It [devolution] could be frustrating then when police chiefs look to the home secretary to take the lead."
Fahy praised May's ability to talk tough to the police when needed, even if it wasn't what police chiefs wanted to hear – even describing May, often seen as a pro-security home secretary, as "libertarian".
"Her other thing was her libertarian streak: She was very clear about stop and search, and said some very strong things to police chiefs on diversity. She was passionate about tackling domestic violence.
"There was no side to her. Whether in large or small groups she was always very professional and direct. You knew where you were with her. She didn't speak to the Police Federation or the chiefs any differently."

May's biggest showdown through her tenure as home secretary was when she decided to take on the Police Federation – the union of policing's rank-and-file officers – over pay, pensions, and conditions. This was something repeated home secretaries, even under Margaret Thatcher, had backed away from.
"There was huge frustration to her from police on pensions, pay rises, and the cuts," said Fahy.
"Undoubtedly, she'd made a political calculation. The Police Federation [was] not very popular with the rest of the country."
An official inside the Home Office at the time of the showdown read the situation differently, however, framing it as a matter of principle for May.
"Taking on the police federation as she did…that could have gone horribly wrong," he said. "Because it worked, it seems a great political situation, but it could've easily ended like [health secretary Jeremy] Hunt and the junior doctors."
Fahy stressed that in his opinion, May supported the police when it was most needed, particularly when two officers on his force were murdered in the line of duty in 2012.
"When police needed to be supported and recognised, she did that," he said. "She was very caring when Fiona [Bone] and Nicola [Hughes] were murdered, and very committed to the Police Bravery Awards. [But] when police needed some tough messages, she did that."
"There were tensions between her and Gove"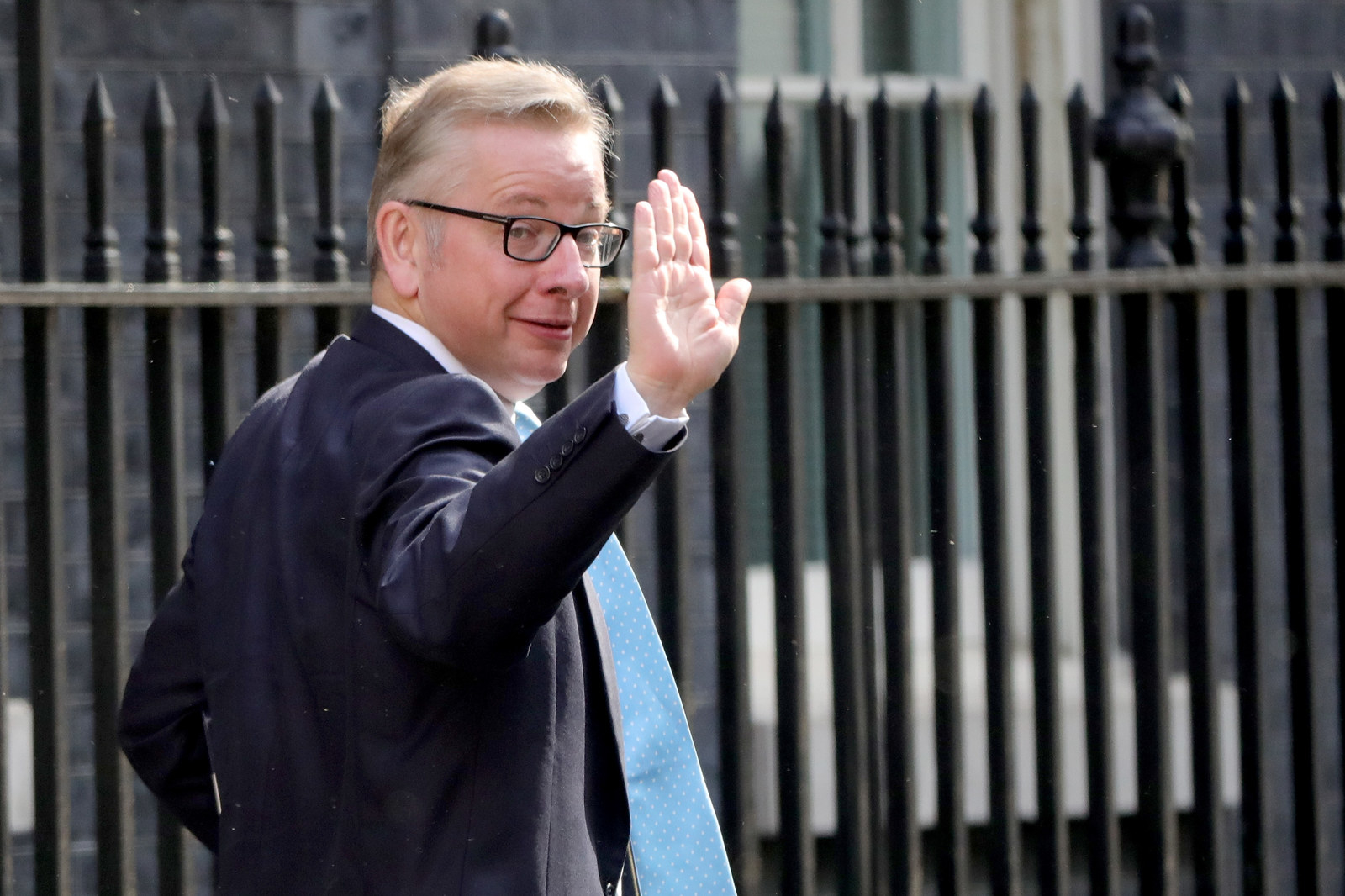 One of May's most contentious responsibilities was tackling Islamic extremism and preventing radicalisation, an area where she clashed with others in the cabinet.

A person familiar with the process said arguments over this strategy were a source of tension between May and Gove, then education secretary. May, according to the source, was standing in the way of Gove's proposals on new regulations on Muslim faith schools.
"I was aware there were tensions between her and Gove," the source said. "He had an obsession with putting more regulation on Madrassas and similar, and she resisted that. So I was not at all surprised he was sacked.
"I was never sure she was a huge supporter of the government's counter-extremism strategy, though she was very clear about her duty towards security."
On other occasions, senior officials were blocked from engaging with moderate Muslim groups such as the Muslim Council of Britain for outreach work, often to their frustration. One source said in his view there was a political aspect to that decision.
"Home Office officials were concerned about their lack of engagement with the Muslim Council of Britain and other groups," he said. "She was clear politically they should not. She refused to allow civil servants to speak with those groups, due I think to public perception."
"She has some very unpleasant people working for her"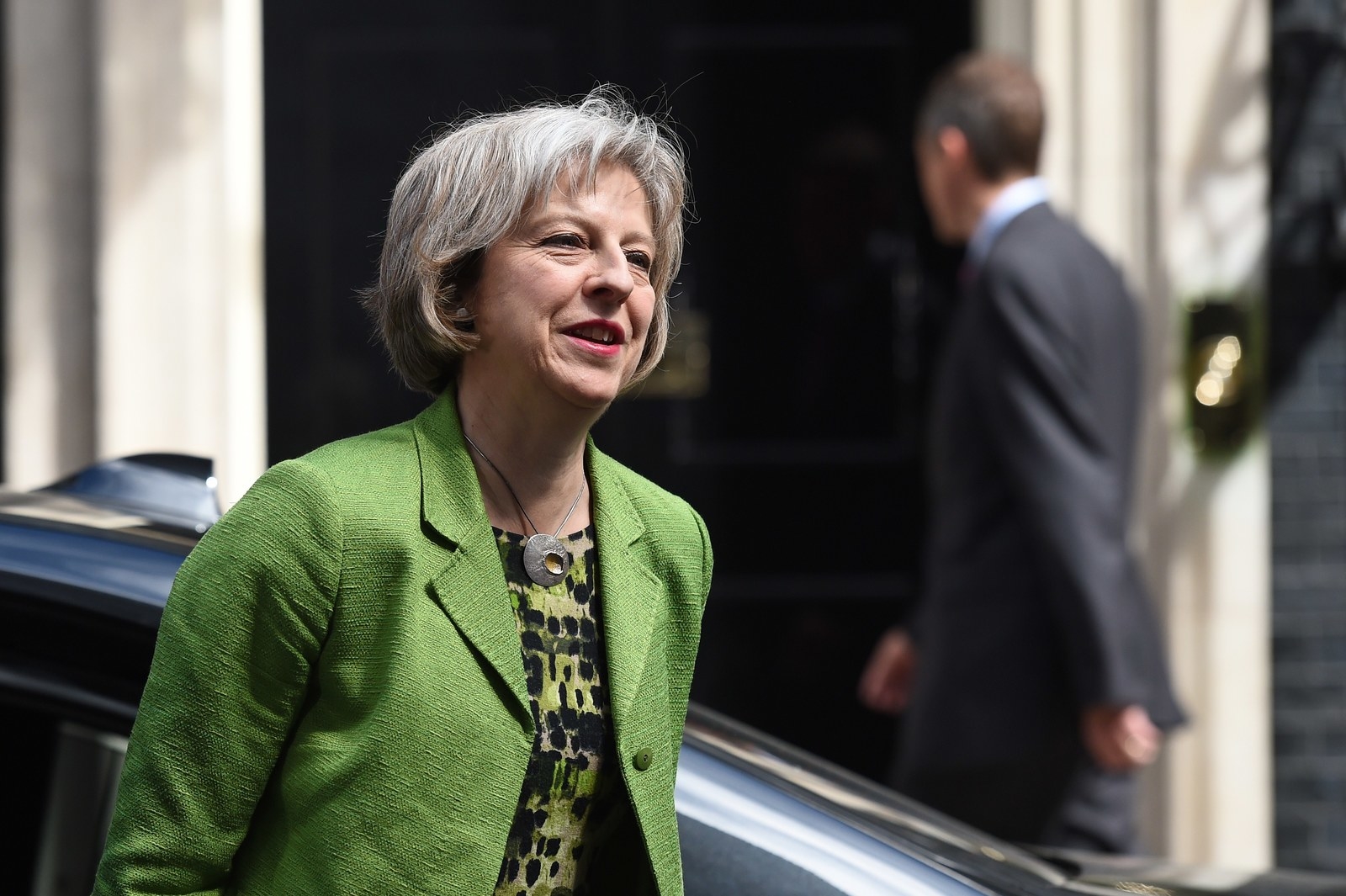 The respect and admiration held for May by the officials who spoke to BuzzFeed News was clear, even when they disagreed with her decisions. Such sentiments did not extend to her team of advisers, some of whom have followed May to Number 10.
Almost everyone who spoke was critical of the team and their culture, with one saying their behaviour could be so unpleasant it cast questions on May herself.
"She has some very unpleasant people working for her, who kept a ring around her," said one. "You've got a wall of strategy types and ever more layers of private office."
Continuing, he said there was a "very aggressive" manner among May's advisers, which he characterised as "bullying", including in front of senior people from outside the Home Office.
"A friend got ripped to shreds in front of some very senior external stakeholders," he said. "This is the line where you've got to start making judgments about the person who hired them."
The worst of the behaviour, he said, happened when May was not present, though there would be "snarky or demeaning behaviour in meetings where the home secretary was present".
One civil servant who left the department told colleagues as they were leaving that "there's only so many times a week I'm willing to be called a cunt by a special adviser".
One official told BuzzFeed News there were discussions at board level in the Home Office about how to raise the issue of her advisers' behaviour with May, but these were hampered by concerns about a sexual relationship between one of May's advisers and a senior Home Office official.
This relationship – between counter-terror chief Charles Farr and Fiona Hill (then Cunningham), recently appointed to Number 10 – eventually made headlines, leading to Hill's resignation as May's special adviser.
A second senior source also independently highlighted May's advisers – who are highly regarded in the Conservative party – as a risk to her premiership.
"I think some of her staff are a risk to her personally," the source said. "I was present in a meeting, in which senior officials and the home secretary were present, in which one of May's advisers suggested she wanted to alter the decision of an independent agency.
"This request was resisted, and May quickly distanced herself from that position and let the agency's original decision stand. But if the adviser had got their way, and it eventually had emerged the home secretary had interfered with the decision, well, it would have been such a stupid thing to do."
A third said there was a sense among senior police officers that if the Police Federation or senior police officers spoke out of turn, negative stories would appear soon afterwards in the Mail on Sunday.
"People felt [it] came out of the Home Office operation," he said. "The result is a fear among police to speak out."

May in Number 10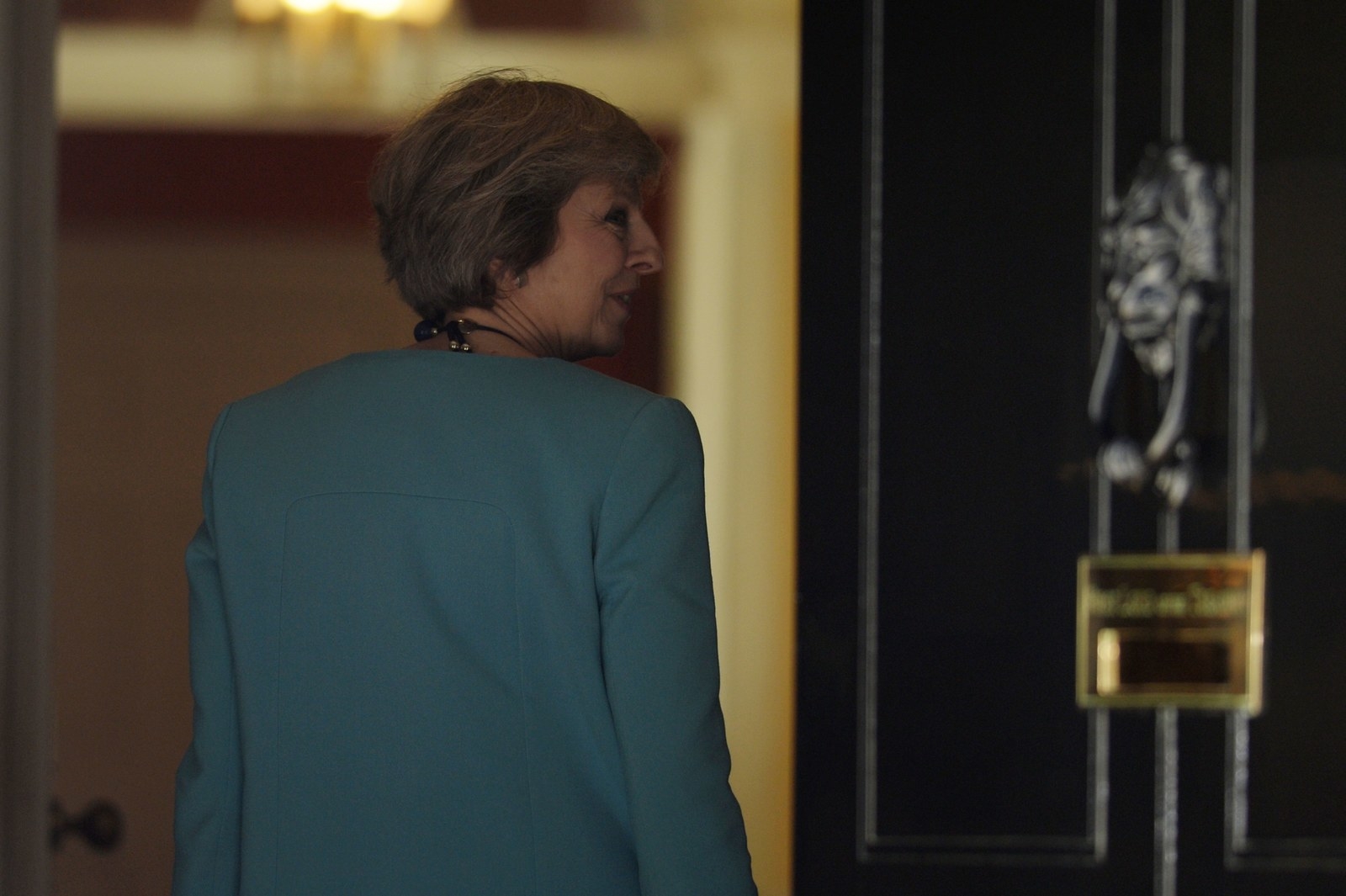 Looking ahead, May's former officials expect her premiership to be a much more hands-on affair than her predecessor's laissez-faire government – May, they believe, will want to have her hand on the tiller.
"She's a details person," said one. "Those around her will want to watch for what could worry or unsettle her, so there'll be a degree of micro-managing, I think."
Another said May's reshuffle showed the kind of government she intended to run.
"I think she's got huge courage, which she's demonstrating with this reshuffle," she said.
"May's initial reaction to a big crisis is to want a lot of control. She will want to know she's got a grip on things."