A former UK national security adviser who led the first strategic defence review during David Cameron's premiership has taken a role in a defence company directly affected by it, and which is currently negotiating $15 billion of defence sales with the government.
Sir Peter Ricketts – who was nominated for a seat in the House of Lords in Cameron's resignation honours – has been hired as a "strategic adviser" to Lockheed Martin, one of the world's biggest defence contractors. A leading transparency campaigner said the move signals the UK has "clearly no control" over the revolving door between government and big business.
In his role as national security adviser, Ricketts was responsible for drafting the UK's defence strategy review in 2010, which directly affected an ongoing multibillion-pound deal with Lockheed Martin to supply F-35 fighter jets for the UK's new aircraft carriers.
During his time in the public sector, Ricketts was permanent secretary to the Foreign Office, the UK's national security adviser from 2010 to 2012 – appointed to the newly created role on Cameron's first day in office – and, most recently, the UK's ambassador to France until his retirement in January.
Ricketts's appointment was approved in a letter from the Foreign Office published on 5 August, though BuzzFeed News understands it was written in February. "I am pleased to tell you that the Foreign Secretary has approved your application," it begins.
The letter then requires a six-month waiting period between leaving government and taking up the new role, and cautions Ricketts against personal involvement in lobbying in his first two years in post, or using "privileged" government information on behalf of his new employer.
The letter does not state what Ricketts, who was recommended for a crossbench seat in the House of Lords in David Cameron's resignation honours list, will be paid in his new part-time role.
Tamasin Cave, director of Spinwatch and head of the Alliance for Lobbying Transparency, condemned the decision of the Foreign Office and the Advisory Committee on Business Appointments (ACOBA) – which approves posts for ex-ministers and senior officials – to grant the appointment.
"This is a massive defence contractor that's already seemed to benefit greatly from decisions this man was involved with," she told BuzzFeed News. "He comes with enormous expertise, insider knowledge of how the system works, and a contact book as long as his arm – and they have just paid for all that insider knowledge to be squirrelled away inside their firm."
Cave said there were consistent examples of the committee rubber-stamping approvals, citing reports last week that former foreign secretary William Hague is to advice a consultancy firm's task force on Brexit, one role of which is to ensure companies' concerns are "heard and understood by policymakers in government as well as regulators".
The committee approved Hague's role with the firm, Teneo, last June on similar conditions to those given to Ricketts.
"I'd make a broad point that there are clearly no controls over these moves," said Cave. "We've seen so many that it's off the scale. Just last week, for example, William Hague was appointed as an adviser to a firm looking to lobby the government on Brexit.
"Any sense the top of public sector serves to benefit the public is shown as a nonsense by these sorts of moves."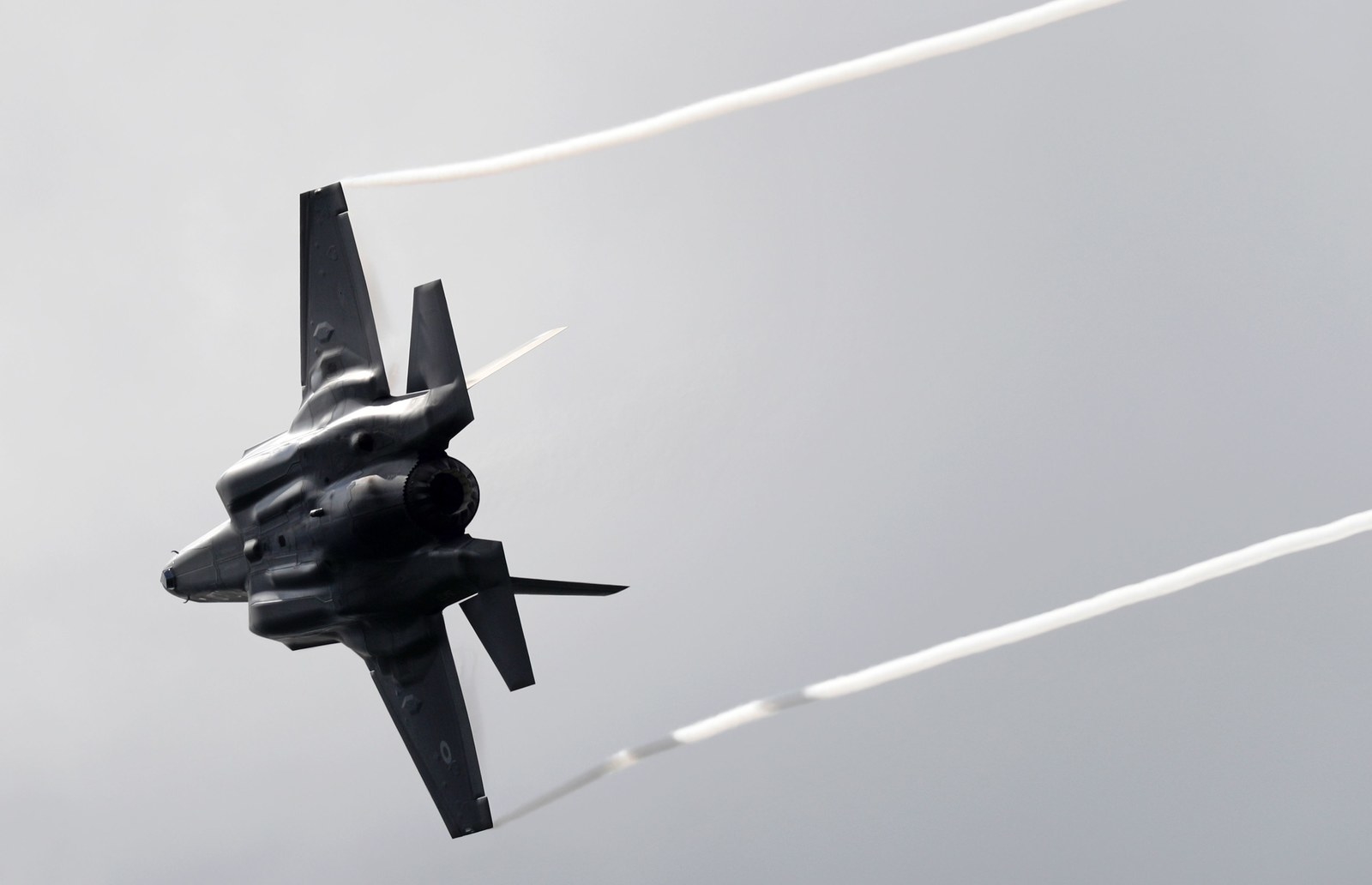 Ricketts's role in government, particularly as national security adviser, had direct impact on Lockheed Martin.
Ricketts's 2010 defence review recommended changing the model of planes bought from Lockheed Martin, a decision that eventually resulted in a U-turn in 2012 – a decision condemned as a waste of money at the time by Labour – reverting to an order of more than 130 of the original jets. The farrago was estimated to have cost the government between £100 million and £250 million in extra costs, including some cancellation fees to Lockheed Martin.
The F-35 jets – which are also used by the US air force – have been plagued by delays, cost overruns, and technical difficulties, and have been dubbed "the most expensive defence military project in the world". The UK has taken delivery of the first of an eventual 138 of the plane.
Ricketts joins Lockheed as negotiations continue over two remaining contracts for the UK's largest purchase of the F-35 jets so far, which would form part of a deal potentially worth $15 billion.
Lockheed Martin has forecast $50 billion of sales this year, boosted in recent months by deliveries of F-35 jets. The company has supplied billions of dollars worth of weapons and equipment to Saudi Arabia as it continues airstrikes in Yemen, where the UN estimates more than 3,500 civilians have been killed since the bombing campaign began in March 2015.
The controversy around Ricketts's role with Lockheed Martin highlights wider concerns about the revolving door between former ministers and officials and businesses that work with government.
Research published in the latest issue of Private Eye magazine appears to support Cave's concerns. Since 2010, the Eye's research suggests, the committee has approved 394 roles for ex-ministers and 367 for former senior officials, and declined none. This led the magazine to warn that "independence is being swept away by the ever-turning revolving door".
BuzzFeed News asked Lockheed Martin a series of questions on Ricketts's role, responsibilities, salary, and how often he would be working. The company declined to respond to these questions, but said in a statement that it worked to the highest ethical standards.
"Lockheed Martin adheres to the highest standards of business ethics; we have strict policies, procedures, and laws governing the hiring, or acquisition of the services, of current or former government employees," said a spokesman.
"Advice was sought from the UK Government's Advisory Committee on Business Appointments before Sir Peter Ricketts accepted the role. Neither ACOBA, nor the Foreign Office, Cabinet Office or Ministry of Defence had any concerns regarding Sir Peter taking up the position of Strategic Advisor to the Chairman and Executive Team of Lockheed Martin UK.
"The Foreign Secretary accepted ACOBA's advice that there was no reason why Sir Peter should not take up this appointment, subject to the conditions set out in ACOBA's decision in this case, which is published on their website. Both Lockheed Martin and Sir Peter Ricketts adhere fully to these conditions and will continue to do so."
The Foreign Office, which approved Ricketts's post, said in a statement: "The rules for senior civil servants taking up external appointments are clearly set out by the independent Advisory Committee on Business Appointments."
A spokeswoman for ACOBA told BuzzFeed News the committee only publishes its decisions once an appointment is taken up – so informal advice to delay or modify a post would not be published, suggesting that by definition no refusals would be made public.
"The Committee's role is to provide independent advice on applications under the business appointments rules – which are set by the government," she said. "The committee seeks information from relevant departments and publishes its advice on appointments that have been taken up.
"Very exceptionally, the committee may advise that an appointment is unsuitable. However, past experience has shown that in those rare cases when the committee indicates informally to an applicant that it is likely to consider a particular appointment to be unsuitable, it is often the case that the application is withdrawn or amended to such an extent that the committee's provisional advice can be revised."
Spinwatch director Cave warned that the UK needs to reform its system – which is heavily reliant on informal advice given behind the scenes – to avoid a total breakdown in political trust.
"There's a wider point that has bitten Whitehall and Westminster on the arse, which is the Brexit vote – which was, if anything, a 'fuck you' to establishment politics," she told BuzzFeed News.
"The voters were saying, 'We're not going to believe anything you say, we don't trust you.' Until and unless Westminster recognises this, it's only ever going to get worse."
James Ball is a special correspondent for BuzzFeed News and is based in London. PGP: here
Contact James Ball at James.Ball@buzzfeed.com.
Harry Davies is a writer and investigative researcher based in London. He previously worked at the Guardian. Email: harry@hfoxd.com PGP: AEDB 88AC F4D7 6CA7 7AA0 53E6 442A CE92 F437 1CC8
Contact Harry Davies at harry@hfoxd.com.
Got a confidential tip? Submit it here.