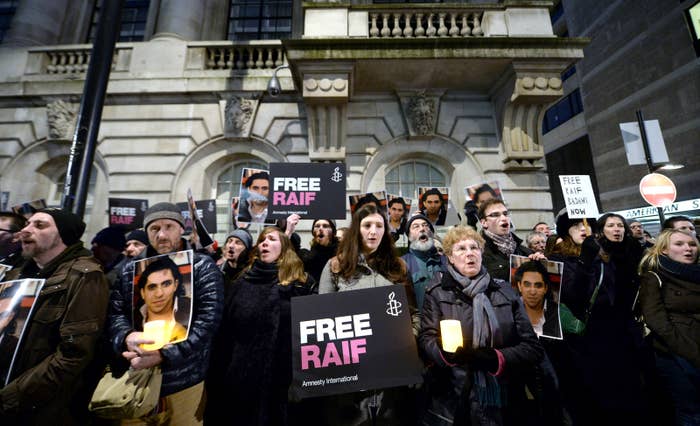 Campaigning groups are calling for lobbying and PR firms in the US and UK to break off their ties with regimes which abuse human rights, in the wake of a lobbying scandal that has brought one of the world's biggest PR firms potentially to the brink of collapse.
This week Bell Pottinger was expelled from the industry body PRCA, and its chief executive stepped down, over accusations it used misinformation and fake social media accounts to accuse opponents of one of its clients in South Africa of racism. The firm had been representing the influential Gupta family, who own a string of businesses in the country and enjoy close ties with the country's president, Jacob Zuma.
In the aftermath of the scandal, the human rights organisation Reprieve contacted BuzzFeed News with a series of examples of other work conducted by PR and lobbying firms which have not attracted any criticism or condemnation from the PRCA, which "represents and regulates" the UK's agencies.
Reprieve noted that Hill and Knowlton Strategies – which operates in the UK and US – had represented Saudi Arabia in connection with Donald Trump's recent visit, during which the US president at no stage raised human rights concerns, and after which a Trump official praised Saudi Arabia for the lack of protests around the trip.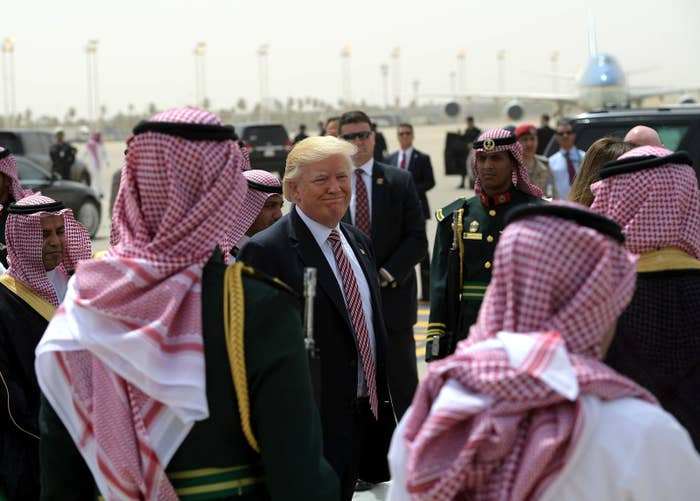 Shortly afterwards, Saudi Arabia carried out the first execution of a protester since Trump took office, and upheld the execution of a disabled 23-year-old man.

Reprieve also noted that Sonoran Policy Group, a small Washington DC-based firm employing three three former Trump campaign staff members, directly represents Saudi Arabia's Ministry of the Interior, which is responsible for issuing – and carrying out – death sentences against the country's political prisoners.
Two other major firms cited by the organisation's research are WPP and Publicis, which work with Egypt and Saudi Arabia.
Publicis's corporate social responsibility policy states it supports human rights, but Reprieve alleges one of its subsidiaries helped distribute an opinion piece from Saudi Arabia's foreign minister defending mass executions under the headline "The Saudis are fighting terrorism, don't believe otherwise".
The group told BuzzFeed News that these examples showed the UK industry needed to do much more than merely expel Bell Pottinger from its ranks over its South African operations.
"There is nothing wrong with UK firms doing business with overseas governments – but it can't be right for this work to extend to helping explain away human rights abuses, including the use of death penalty against protesters and juveniles," said Reprieve director Maya Foa.

"The PR industry urgently needs to clean up its act and commit to upholding basic human rights standards. At the very least, the industry must commit to stopping the whitewashing of governments' poor human rights records."
Tamasin Cave, of the UK transparency organisation Spinwatch, said tackling Bell Pottinger was a welcome first step, but one which suggested the industry condoned other practices and behaviours.
"The PRCA did the right thing in publicly shaming Bell Pottinger, no question. But it is no regulator: The PRCA represents the industry," she told BuzzFeed News. "Its job is to defend the reputation of its industry, not moral standards.
"It didn't squeak when Bell Pottinger took on work for Belarus dictator Alexander Lukashenko, the brutal regime in Sri Lanka, or the Bahraini government during the Arab Spring. The industry body slammed some of Bell Pottinger's tactics, but it isn't alone in pushing out fake news, orchestrating deceptive social media campaigns, or fiddling with Wikipedia for clients.
"I can't see the despots and dirty companies of the world being left without reputational help. Bell Pottinger leaves a hole, but it will be quickly filled by other PR and lobbying firms. Unfortunately, London has become a laundrette for washing the reputations of governments with appalling records, partly because it is almost entirely unregulated.
"PR companies argue that they are merely helping these governments professionalise their communications with the world. But, sometimes – perhaps often – that can mean drowning out the truth."
BuzzFeed News contacted the PRCA to ask if it had any plans to review its membership or industry codes of conduct in light of the Bell Pottinger scandal and concerns from human rights and transparency groups.

"The Bell Pottinger investigation has proven that our processes work," a spokesperson said. "We do, of course, seek to review and improve our Professional Charter and Codes of Conduct on an ongoing basis."
A spokesperson for Hill and Knowlton Strategies said the company would not be reviewing either its client list or its ways of working.
"Hill+Knowlton Strategies will neither be reviewing its clients nor its ways of working," the representative said. "Our long established and highly respected business ethics committee ensures that proper diligence is always carried out before entering into any client assignment."

A spokesperson for WPP said the company's work with Egypt related to economic development, and that it would not use misleading methods to promote its clients.
"In Egypt some of our operating companies undertake public-sector assignments in areas such as encouraging tourism and economic growth," they said. "We have worked for many private-sector clients in the country for the last 30 years. Reprieve wrote to WPP about the company's involvement in the 2015 Egypt Economic Development Conference … We do not take on work that is intended to mislead, and we have a review process for work that may involve ethical risk."

Requests for comment to Publicis and Sonoran Policy Group were not returned.