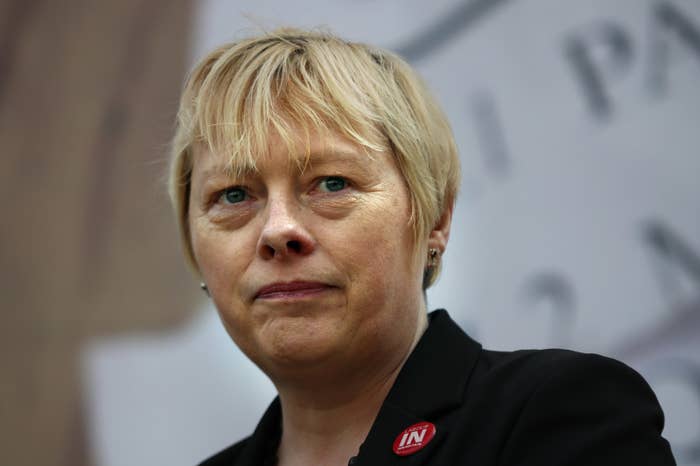 Angela Eagle has given an emotional radio interview setting out why she quit Labour's shadow cabinet and her reasons for calling on Labour leader Jeremy Corbyn to resign.
Eagle had been one of the most senior figures in Corbyn's shadow cabinet, serving as shadow first secretary of state, as well as shadow secretary of state for business, innovation, and skills. She was the most senior woman and LGBT figure in the shadow cabinet, and had twice deputised for the labour leader at Prime Minister's Questions.
In a tearful interview with BBC Radio 4's World at One on Monday afternoon, Eagle said she'd made a "personal decision" to leave. After saying she'd made a promise to serve whoever was elected as leader, she said it was "just not working".
"It's been an agonising decision, but I think it's the first duty of every Labour leader to communicate with the electorate, and I think during the EU referendum, with just days to go to the vote, when we had a united party position, it emerged that half of our voters didn't know what that was," she said.
"I think we are going to very possibly be facing a general election in the next four months and we can't have our party led by someone who can't get that kind of simple message across."
Eagle revealed she had tried to speak to Corbyn on Sunday, when shadow cabinet ministers were resigning en masse through the day, but couldn't get a response to her messages.
"Now, I have a great deal of respect for Jeremy," she said. "I talked to him finally today. I had – I think communication is just really important now – I texted him yesterday while things were going on and tried to get hold of him and just heard nothing back, and I think there are real problems with the way that that office works and with the way that Jeremy communicates."
Her voice audibly breaking, an emotional Eagle praised Corbyn as a "very honourable and decent man" but said she felt he had to go.
"In the interests of the Labour party," she said, "it's now incumbent upon him to recognise that and resign and let the party pick another leader who can take us forward in the tumultuous time that we're in and try to defend the communities that we all came into politics to look after."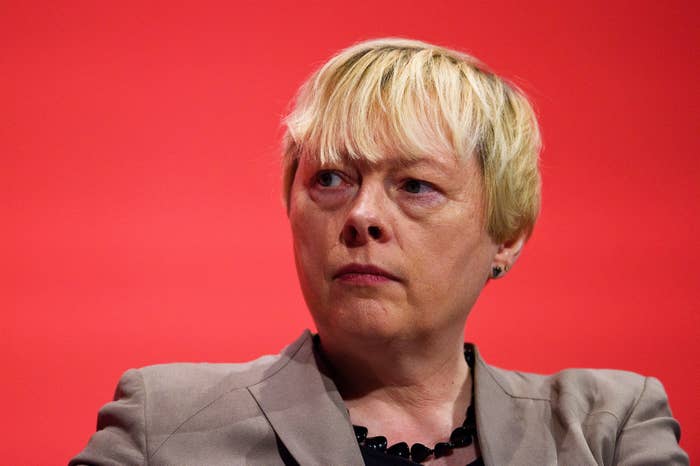 Denying she was playing a role in any coup, she said she hoped Corbyn would consider his position as leader.
"I haven't taken part in a coup either," she said. "I've examined my conscience and I've made this personal decision and I think it's in the best interests of the Labour party that Jeremy now examines his conscience and makes a decision to leave with dignity, and know that he has set his party on a different path that will lead us to a brighter future but that he's not the person to take us there."
Eagle spoke about how much she'd enjoyed her time as shadow first secretary of state, particularly her role deputising for Corbyn at the weekly spectacle of Prime Minister's Questions.
"I have really enjoyed my time doing this job and I thanked Jeremy for the opportunity he gave me to do this job, and obviously standing in at Prime Minister's Questions were highlights for me, because I love getting stuck in and having a go at the other side and doing all those parliamentary things," she said.
"But that's not the most important thing. I think today is about trying to ensure that we take a step to ensure we can regain credibility with the country."
As the interview closed, Eagle declined to rule herself out of any future leadership challenge.
"I don't think today is about any future contest," she concluded. "I think today is about Jeremy and the decision he has to make."
Eagle is one of 21 shadow cabinet ministers either to resign, be sacked, or withdraw from meetings since the early hours of Sunday morning.