Public Health Watchdog Warns That Using NHS Data For Immigration Enforcement Could Lead To Epidemics
The Home Office now has direct access to NHS data to track people in the UK illegally, but Public Health England said that could make it harder to fight the spread of infectious disease.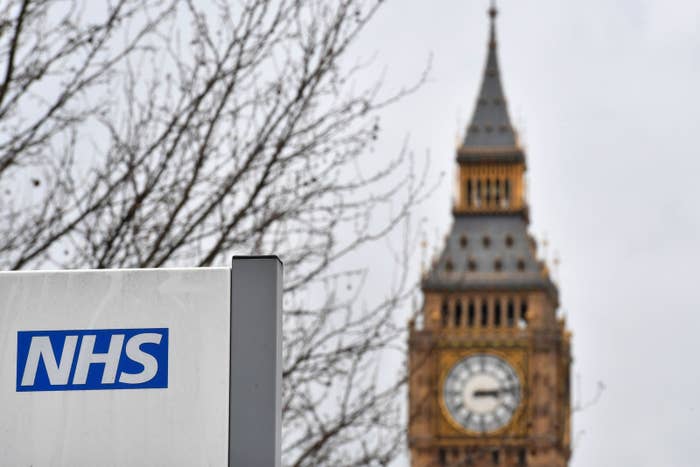 The UK's official public health watchdog has warned MPs that a controversial policy enabling the use of NHS data to track addresses of people suspected of being in the UK illegally could have major consequences for tackling the spread of infectious diseases.
A rule change earlier this year – first revealed by BuzzFeed News – expanded the Home Office's power to access NHS records to find addresses of people believed to be in the country illegally. The rules allow the Home Office to access address data directly, without a warrant or doctors being aware of the data use, but do not grant access to actual clinical records.
However, documents published by parliament's health committee ahead of the general election show that Public Health England (PHE) – the official agency in charge of improving health and tackling the spread of infectious diseases – has expressed serious concerns about the policy.
The letter sets out patients' expectation of privacy when providing information to the health service:
PHE considers that sharing of personal information by NHS commissioners or healthcare providers, which has been provided to them by patients on an understanding of absolute confidentiality, with other government departments, law enforcement agencies or immigration enforcement authorities risks undermining public confidence in the public health
system and could have unintended and serious consequences affecting the health of individuals and the risk to the public health of the wider community.

PHE goes on to warn that if such data sharing discourages people from accessing treatment, it could damage the health of those groups, and provide a wider public health risk to the general population by hampering measures to tackle infectious diseases including HIV, TB, hepatitis, and others.
"If patients have concerns that their personal information, even simple identifiers, could be shared with law enforcement or immigration enforcement agencies for the purposes of pursuing them for actual or alleged breaches of law or immigration rules, then this risks creating a real barrier to their engagement," the agency warns.

"Any barriers, actual or perceived, to patients accessing healthcare can have serious consequences. In particular this may impact upon asylum seekers, refugees and undocumented migrants or migrant groups legally in the UK who may be distrustful of sharing personal information for fear that it could be accessed by migration enforcement to locate them or their friends and family."

The health charity Doctors of the World, which provides treatment to refugees in the UK, has been warning of the dangers of the rule change since it was introduced, and says it has direct evidence that the new Home Office rules are putting people's health at risk.
"The country's official health and data organisations are voicing the same concerns about the data sharing deal that we've said all along," the charity's UK programme manager, Lucy Jones, told BuzzFeed News.
"Frightening people away from the healthcare they need is not only damaging to individual and public health but it puts a real moral burden on NHS staff who do not want to be proxy border guards.
"Many of our patients are terrified of going to an NHS doctor because they fear it could lead to their arrest, this includes people with serious illnesses and heavily pregnant women, and we've given data about this to the Department of Health and NHS Digital. So it's strange they both argue there's no evidence that using patients' information to aid immigration enforcement deters people from accessing healthcare services."
A spokesperson for the Department of Health said the department was unable to comment due to election purdah, but directed BuzzFeed News towards NHS Digital's submission to the parliamentary committee, which said the new rules merely formalised existing procedures, that "privacy considerations were fully
assessed", and that the NHS had consulted with charities and clinicians.
The submission also stated there was "no clear statistical evidence
of the impact of data sharing deterring immigrants seeking health services", but said it had recommended more research into this topic.