The Real Reason Why Virgil's Louis Vuitton Show Mattered To So Many
It's about time the industry started putting respeckt on individuality.
Virgil Abloh is the first African-American creative director for Louis Vuitton, responsible for designing the brand's clothing. This week, he gave his inaugural debut at Paris Men's Fashion Week.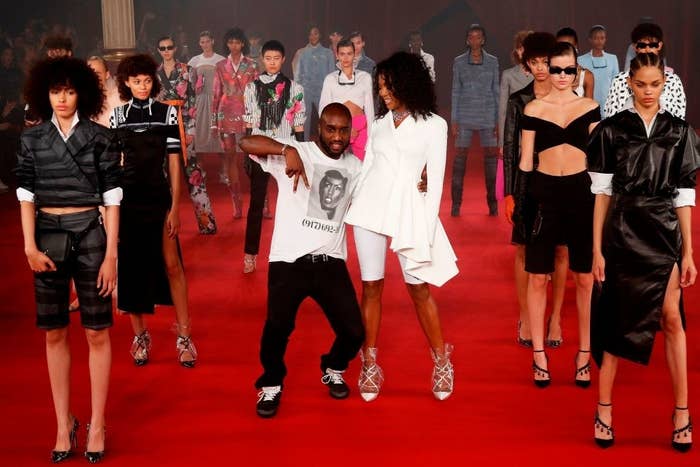 I won't front, I almost didn't write this piece. Not because I didn't think that Virgil Abloh and his first show weren't important for the people, but because I was tired of the media circling the moment around him and Kanye's embrace.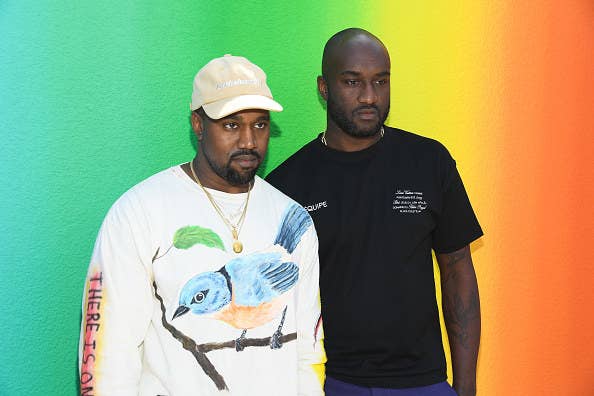 People were anxious to see if Kanye West would be at Virgil's first LV show, given their longstanding friendship had recently been questioned from beef within the rap industry — specifically by Drake.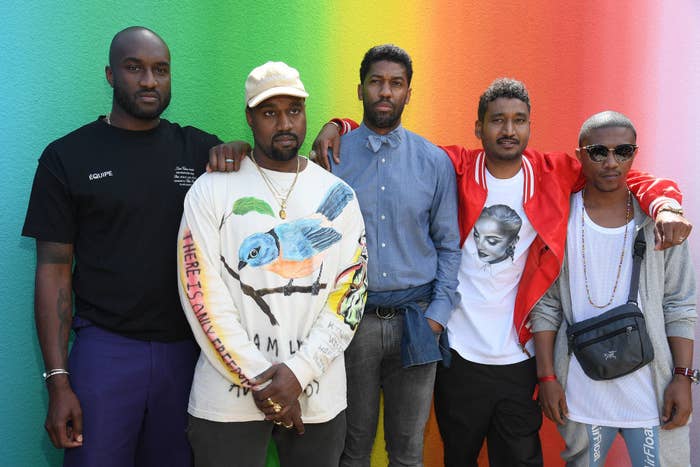 But let's take the time to put the spotlight on the real moment here: Virgil's career. He carved a name for himself in the fashion world by bringing couture to street-wear and street-wear to couture through his brand, Off-White.
And when it came to his first show for Vuitton, Abloh gave us sneak peeks at what to expect: the idea of possibility.
Then came the show. The models were all shades and color spectrums, showing people the beauty of representation; that the thought of diversity isn't a quota to be filled, but a lifestyle.
The collection made waves. In a sweeping gesture during Abloh's final walk, he and Ye embraced and began crying, signaling the full-circle moment from intern to this show.
Yes, the moment was sweet. And yes, I even shed a bit of a thug tear. But while the rest of the world focused on the reconciliation of these men, or even the questioning of their friendship, the show had a bigger, deeper meaning than that.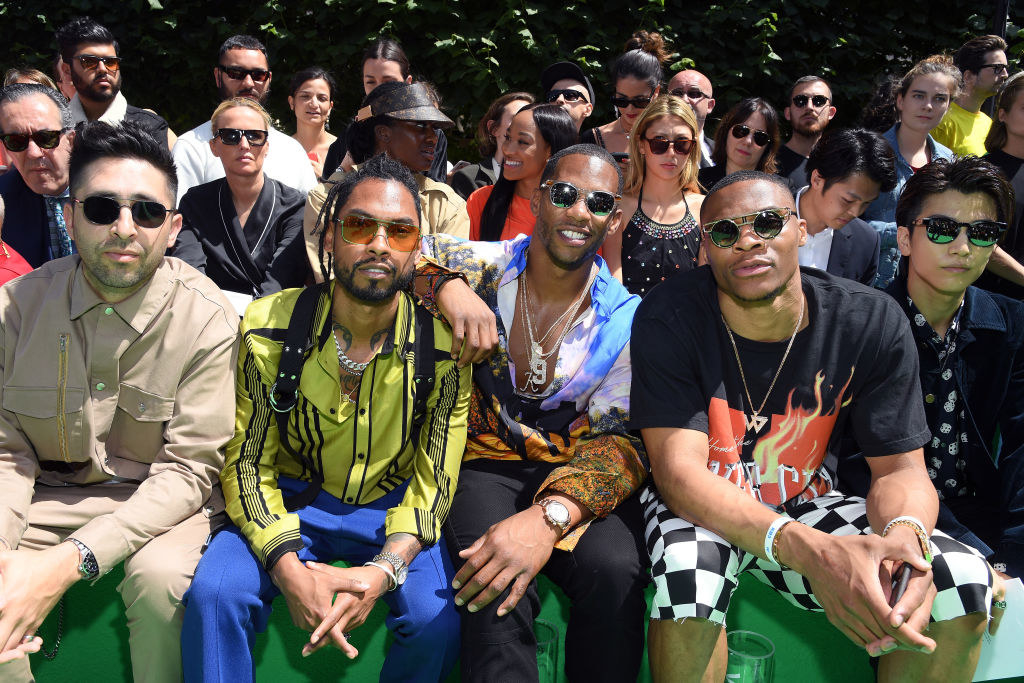 Even today, it STILL feels like representation is a hard thing to get people on board with. We get used to seeing people of color hit a glass ceiling sooner than others. So this moment? Child, A BLACK MAN IN A PARISIAN HOUSE IS LIT.
Success stories like this don't happen every day. Virgil is one of many examples, however, that prove your unique gift is simply that. YOURS.
And that's what this moment is to so many people. A moment where the world has to stop and acknowledge that the possibility of a Black man — with no formalized fashion education and just a dope ass work ethic — could really lead one of the world's most eponymous brands.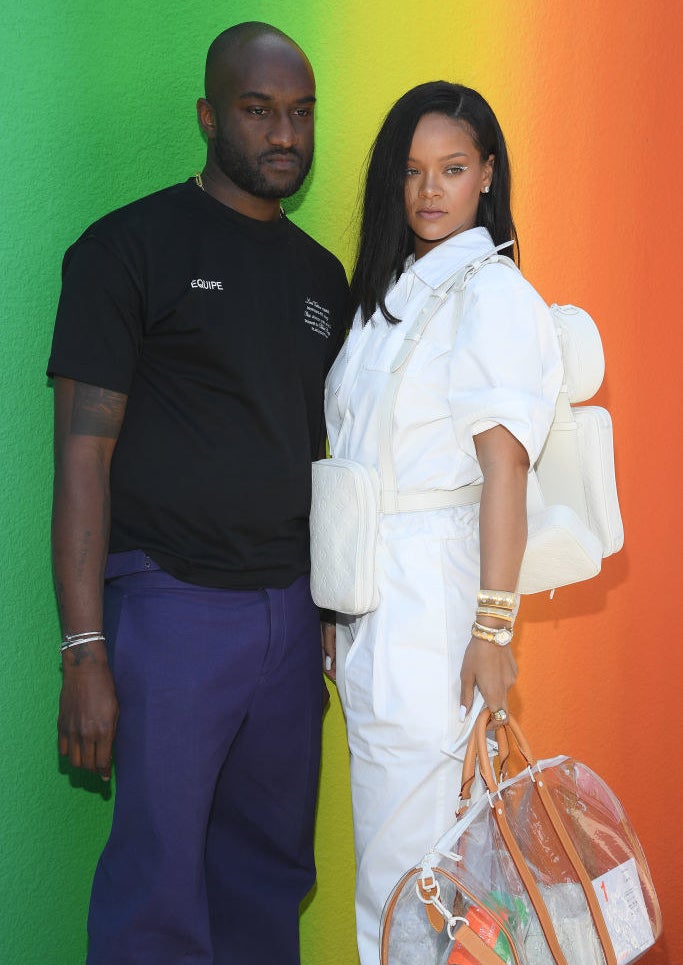 It doesn't matter your path or your trajectory, you can bring life to whatever space you wish to experience. Oh, and people of color don't have to live in the margins of the industry, anymore. EVERYONE CAN HAVE A SEAT AT THIS DAMN TABLE.