The holidays inevitably mean one thing: ugly Christmas sweaters. People on Twitter started sharing photos of their (un)fashionable attire, and here are a few of the best (well, worst):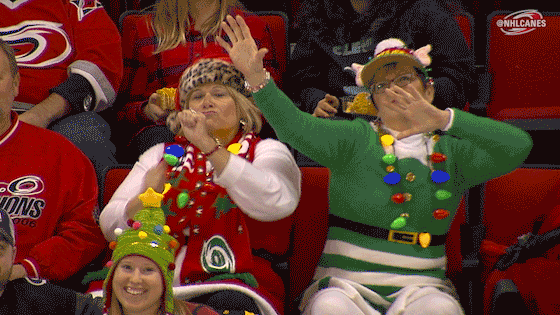 1.
I would say I'm going to call the police on this sweater, but...yeah:
2.
Chiiiiile, did she sew hair tracks onto the sweater? Get me outta here:
3.
She made a pouch to hold her beer, and this is both weird and genius: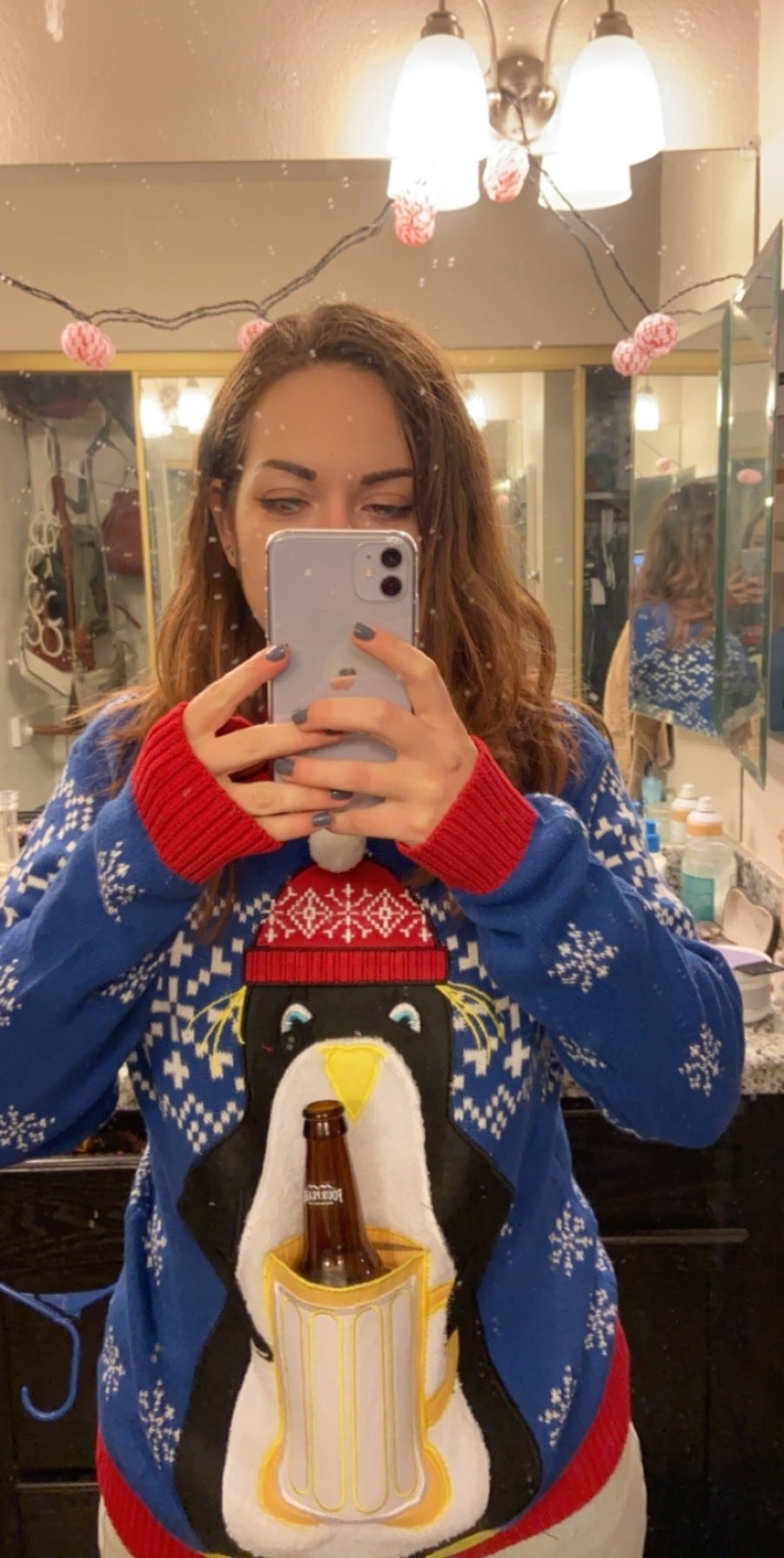 4.
Is that Godzilla or a dead raccoon? Nonetheless, 8/10 stars for glowing in the dark:
6.
There's a lot going on here but I appreciate the dedication:
7.
Sis shared that she got second place at her office's contest:
8.
Gotta love ugly sweaters that say "Litmas" on them:
9.
It took a second to realize she attached a bowl to her shirt to build the snow globe. 10/10:
10.
I feel incredibly itchy looking at this, but I'm also a fan of decorations:
11.
Not so much ugly as it is niche. However, we will allow it:
12.
Ugly sweaters don't discriminate and I approve this message:
13.
Even in an ugly sweater, she decided to "sleigh":
14.
Honey, y'all brought Baby Yoda to the holiday party:
15.
Last and certainly not least, this good boy came ready for the "pawty":