1.
First of all, order up: If you're getting coffee, get a size up so you don't have to pour any out to make room for milk or cream.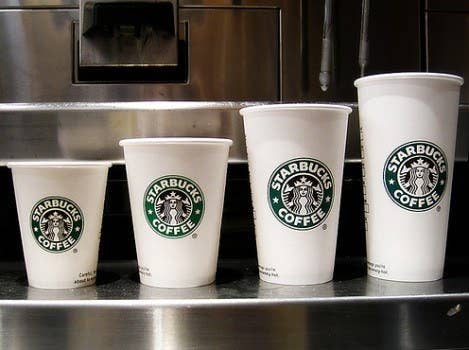 2.
Stop paying for a new cup of coffee after you finish the first — as long as you stay in store, you can get a refill for 50 cents!
3.
Instead of ordering an iced latte, get a triple espresso over ice in a venti cup. You can add milk on your own and you'll save $2.
4.
Instead of ordering a chai latte, get a hot chai tea and ask them to add hot milk.
5.
Save 10 cents each visit by bringing in a reusable plastic cup when ordering — if you drink a cup of coffee a day, you'll save $36 a year.
6.
For all the ~passionate~ pumpkin spice lovers, recreate the iced version by getting a triple shot over ice and then asking for a side of chai and a side of white chocolate mocha.
7.
Order a short cappuccino, which has the same amount of caffeine as a tall and is cheaper.
8.
Sign up for Starbucks Rewards and pay with the app to receive free and discounted drinks and food.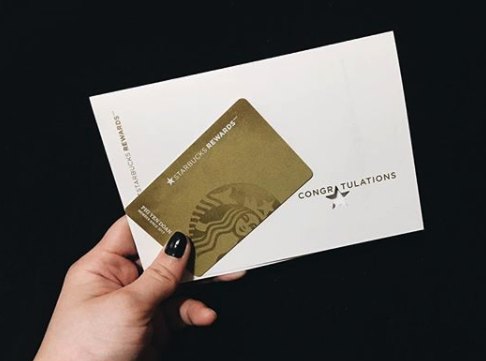 9.
That includes a free birthday drink, free in-store refills, exclusive membership perks, and the ability to order ahead.
10.
Order an Americano instead of a coffee — it's cheaper than a specialized drink, but has more caffeine than a regular coffee.
11.
Do not pay for water! The tap water in the store is filtered, and you can get a free cup of water if you ask the barista.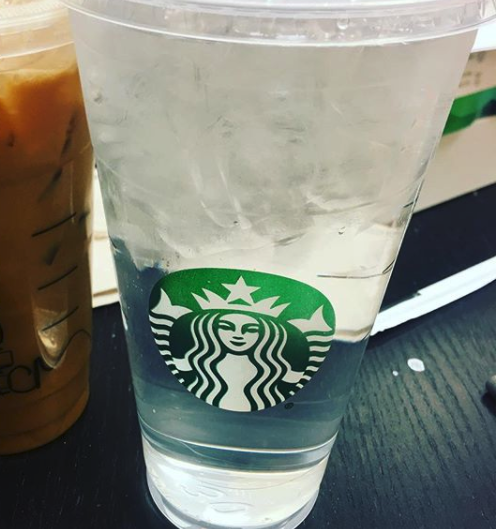 12.
Instead of ordering a dirty chai, get a latte with chai syrup instead — it's basically the same thing without the cost of added espresso shots.
13.
If you and your friend both want hot tea, order a venti, which comes with two teabags, and ask for a separate cup of hot water.
14.
And when you order iced tea, ask for no added water — the water dilutes the caffeine and you'll get more tea for your buck.
15.
Instead of ordering a pink purple drink and being upcharged for coconut milk, ask for a strawberry acai refresher with no water and ask for a side of coconut milk when you get your drink.
17.
When ordering iced drinks, ask for no ice — you'll get more beverage and it'll still be cold.
18.
Instead of getting a caramel macchiato, opt for an iced coffee with caramel drizzle (and maybe some pumps of caramel). It'll save you at least $2 since it's not a specialty drink.
19.
Lastly, check places like Groupon, where you can occasionally get $10 Starbucks gift cards for only $5.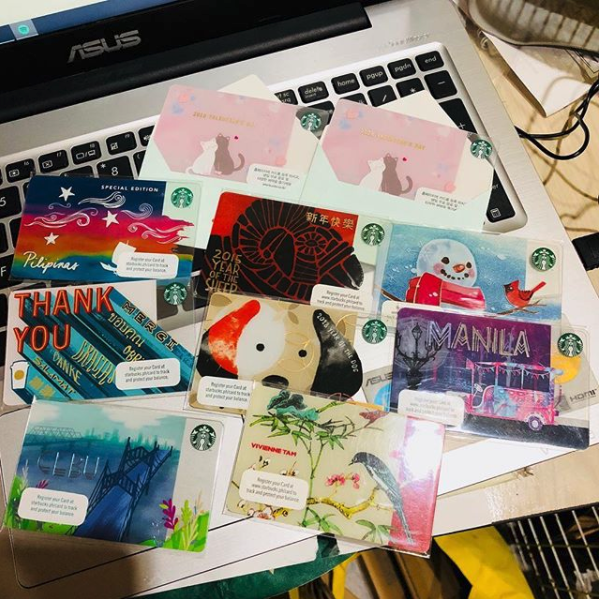 We all love Starbucks, but a dollar saved is a dollar earned.
Any other money-saving Starbucks tips we missed? Let us know in the comments!