Rihanna popped out at this year's Met Gala, which was all about Catholic imagination, in true Rih fashion.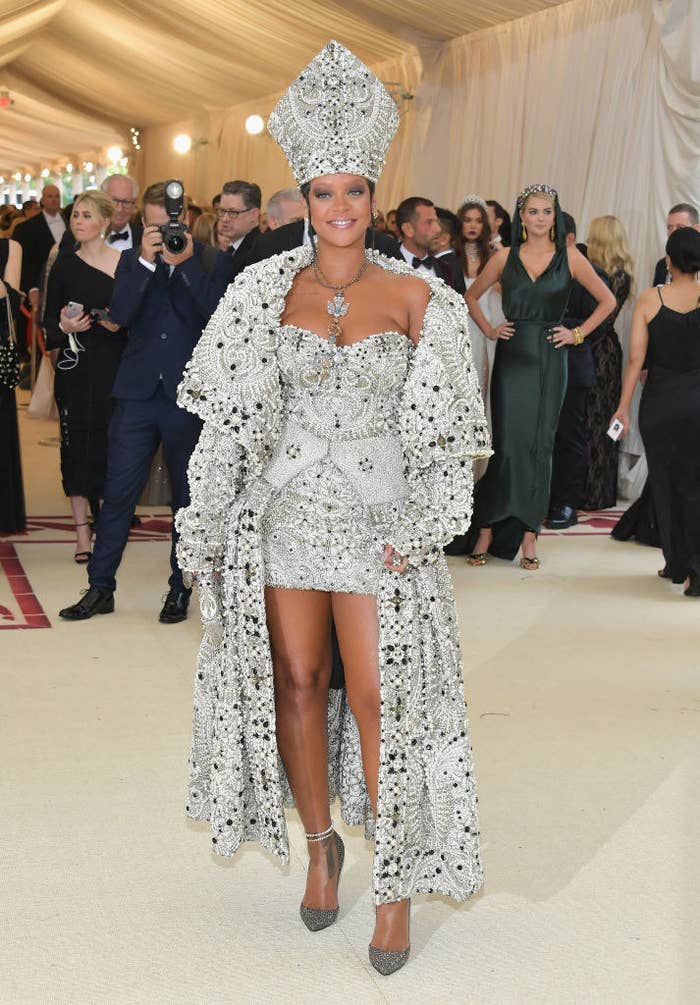 Rih gave us angles on angles: This mitre crown, this strapless beaded minidress, an extravagant robe, and these bedazzled Loubutin heels? A LEWK.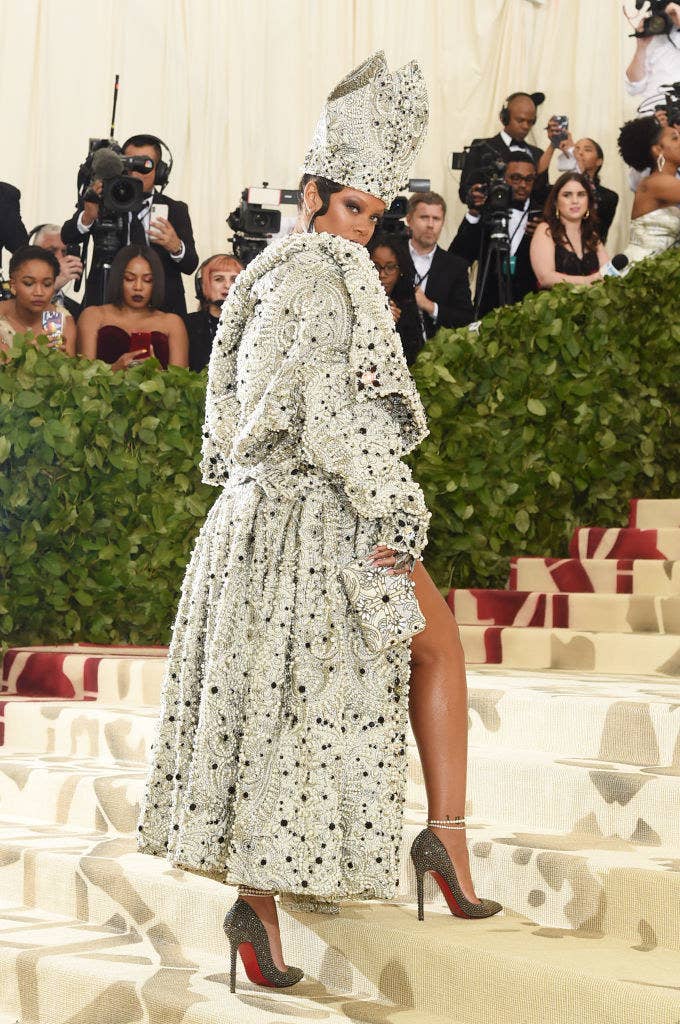 Robyn Rihanna Fenty came as the Pope, y'all. Was her outfit hand-crafted by Jesus himself? I surely believe so.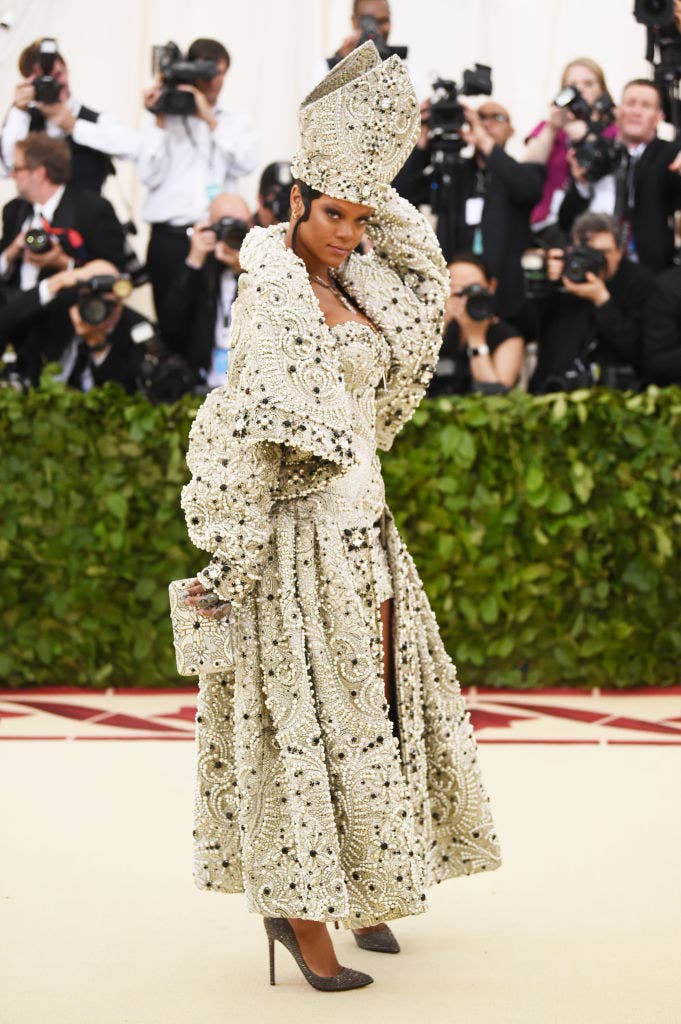 One of the best things about Rihanna is that she literally never disappoints. If we can ever depend on anyone to get the theme down (and make anything look sexy), it's Rihanna.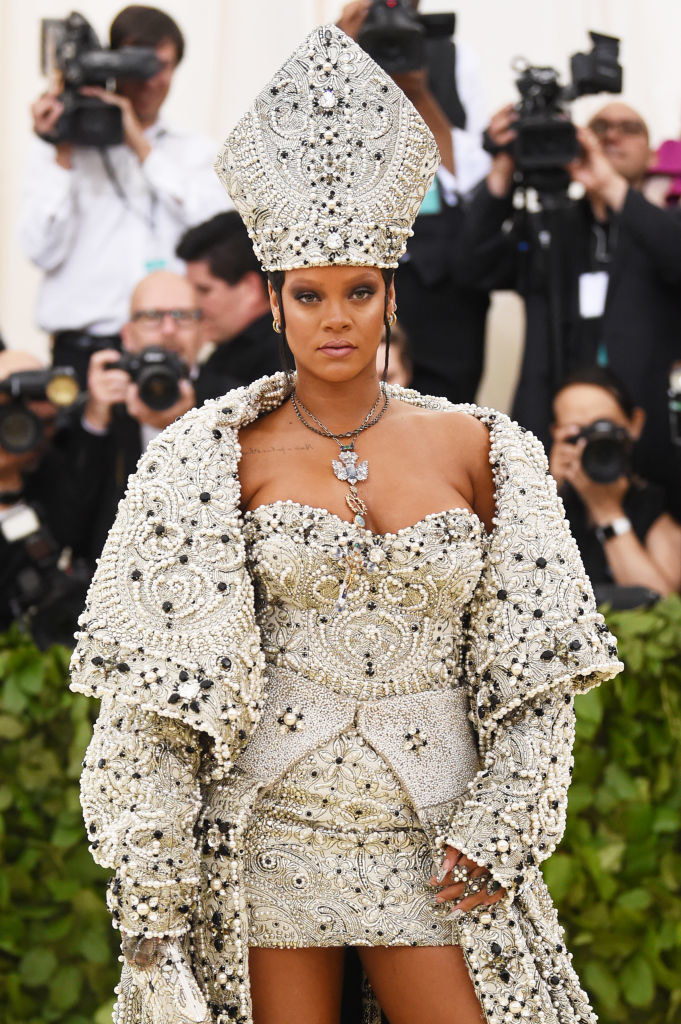 Excuse me while I go brush up on my new religion: Rihannaism. Thanks, everyone can go home now.