One thing people who have worked customer service jobs can collectively say is that we have seen some wild thangs, honey. And by "wild thangs," I mean wild customers who will tap-dance on your last God-given nerve.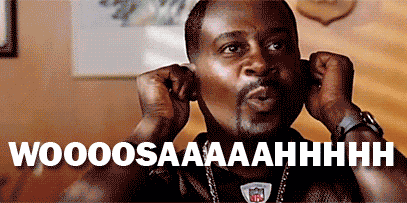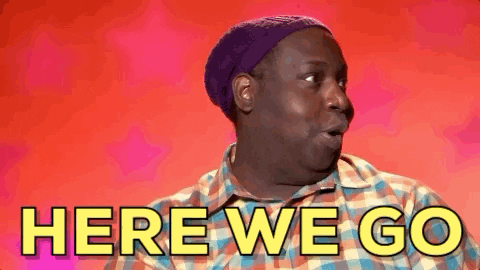 1.
This hot situation:
"This guy slammed a hot water bottle down on the counter and loudly exclaimed, with wife nodding in agreement behind him, that he'd put cold water in it three hours ago and it still wasn't hot."
2.
This one...well, that one:
"I worked at a weird Starbucks that was drive-thru and walk-up only — there was no indoor seating. If I was working at the walk-up window, I couldn't see the menu, even if I leaned out the window as much as I could.
"One day a woman came to the store, asked me a question about parking or something, and then ordered. She pointed at the menu and said, 'Could I have that one?'
"'I'm sorry, which drink are you pointing at?'
"She points again: 'That one.'
"'I can't see the menu from here; could you tell me what drink it is?'
"'That one.'
"'I really can't see the menu. Can you tell me what it says?'
"'That one.
"It went on like this for a while until I gave up and just rang her up for a grande iced caramel macchiato."
3.
This Blockbuster ban:
"There was a woman who not only refused to pay her late fees (which were legitimate) but also became so enraged that she threw her stack of tapes at me, hitting me in the face. She then marched around the store and knocked every cassette, DVD, and cover box that she could reach off of the shelves while shouting obscenities.
"Oh, and the late fee she owed? $12."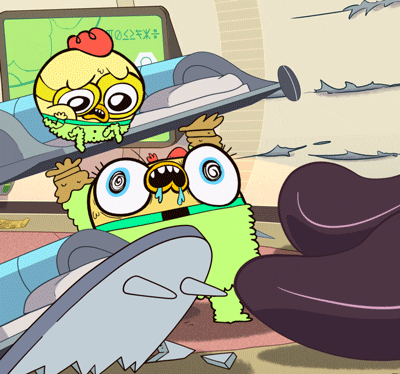 4.
This pricing fail:
"Worked at Kmart, and people would often try the 'I found this product under this tag for a lower price, so does that mean I get it at that price?' line. Well, this one woman did this and would not let up. She had a football that rang up for $30, but she wanted it at the price of the tag where she 'found' the product, for $5, which was a fishing lure. I explained how the price match policy works."
5.
This drink in a cup:
"Had a woman come in and request a large drink in a small cup. I asked her to repeat that. She reiterated she wanted a large drink, but in a small cup. I told her that wasn't possible. This went on and on, with her yelling that it wasn't that difficult to understand. Eventually I filled up a large, got a small cup, and dead-eyed her while pouring the large in until it overflowed and went all over the counter."
6.
This shitty customer:
"Some of our freezers went down and we had to pull stuff out and put it in the storage freezer. It was a whole ordeal. I was cold, wet, annoyed. This lady in an electric cart that smelled like poop got mad because we were 'in the way' and said, 'I'm so tired of the laziness in this store! This is bullshit!' And before I could stop myself, I just yelled, 'Well, you smell like shit!' I'm so surprised I did not get in trouble. I would have completely understood if I had."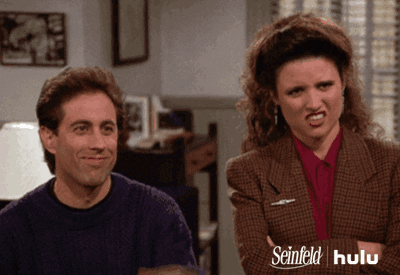 7.
This clothes thrower:
"I worked at a department store and I was in charge of folding clothes. I'd just finished the juniors department when I turned around and saw so many clothes on the floor. There was a teenager picking up folded shirts to look at them and then she was just throwing them on the ground.
"I politely asked her to stop throwing the merchandise on the floor. This turned into her proceeding to throw piles of folded clothes on the ground.
"So I asked where her parents were. She refused to answer. So I paged overhead asking for the parent of said teen (I described her clothing and hair) to come to the juniors department because their daughter had an amazing surprise for them.
"It wasn't long before a lady walked over with a smile on her face, and then it just fell into the most pissed off/disappointed/disgusted look. She looked at me, then her daughter. The girl tried to say I was the one that did this and was trying to blame her for being bad at my job. Her mom was having NONE of that."
8.
This sand(wich):
"I was an intern at an aquarium, and while I was working at the touch tank, a kid swallowed a handful of sand. I told his mother, and she told me that he was only 4. He proceeded to swallow another handful of sand."
9.
This skirt monster:
"I worked at Target in the clothing department for about three years. One night, around 8, a woman probably in her late forties approached me. She asked if I could help her find maxi skirts. I happily walked her to where they were. She grabs every single print we offer in the skirt. Then she asks me to come back to the fitting room with her. I oblige. When we get back to the fitting room, she wants me to stand outside the dressing room as she tries the skirts on. She asks me to fetch different sizes for different prints. She also has an attitude while she's doing all of this, telling me that it's my job to help her. This goes on until about 9:30. Finally, I think she's done. She now has about 20 to 25 skirts in her dressing room. She leaves them all sprawled out in the room and proceeds to tell me that she doesn't want any of them. Then she tells me to have a good night and leaves, leaving her mess behind. It took everything in me to smile back and to say have a good night as well."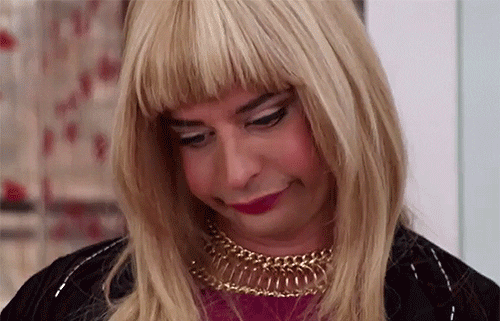 10.
This tardy churchgoer:
"When I was a kid, I worked at a fast-food restaurant and opened on the weekends. Toward the end of the breakfast rush, some guy comes through with a huge order. He starts cussing at me that he is late for church and I need to hurry the hell up. I explain that I will get his food out as soon as the cooks are done, but that's not good enough for him. I finally reach my limit and tell him he should probably leave the house earlier next Sunday. He throws hot coffee on me through the drive-thru window. My manager sees this and asks me how much the customer's food is. He then pulls that amount out of the register, throws it at the man, and tells him to get the fuck out of his drive-thru. The guy threatens to call the cops, and my boss tells him they were already on the way and he needed to leave if he didn't want to get arrested for assault.
"I still wonder if he made it to church on time."
11.
This stocking ripper:
"I was working as a waitress, and a woman stopped me as I was passing her table to tell me that she got a rip in her stockings from one of our chairs. This was, according to her, 100% my fault because i did not warn her about our chairs.
"She got very angry and demanded to talk to someone who could fix her stockings."
12.
And lastly, these slightly problematic parents:
"A girl asked me to get her a Buzz Lightyear toy from a shelf. Five minutes later, her parents are complaining that I gave her a boy toy. Personal feelings and rage aside, I tried to deescalate with, 'Yes, I suppose Buzz is a boy AND a toy!' Never got written up so fast in my life."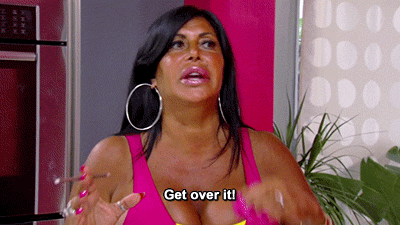 Note: Some responses have been edited for length and/or clarity.