Twitter can be the best of times and the worst of times — this is the latter. While I was minding my business and drinking my tea, Twitter user @MannieeGeee was on Twitter sharing this photo and asking, "White people really don't wash their face?"
At first I thought they were joking, until I saw this response that left me spiraling and reaching for my nearest cleanser:
THEN THERE WAS THIS, AND THIS WAS WHEN I KNEW.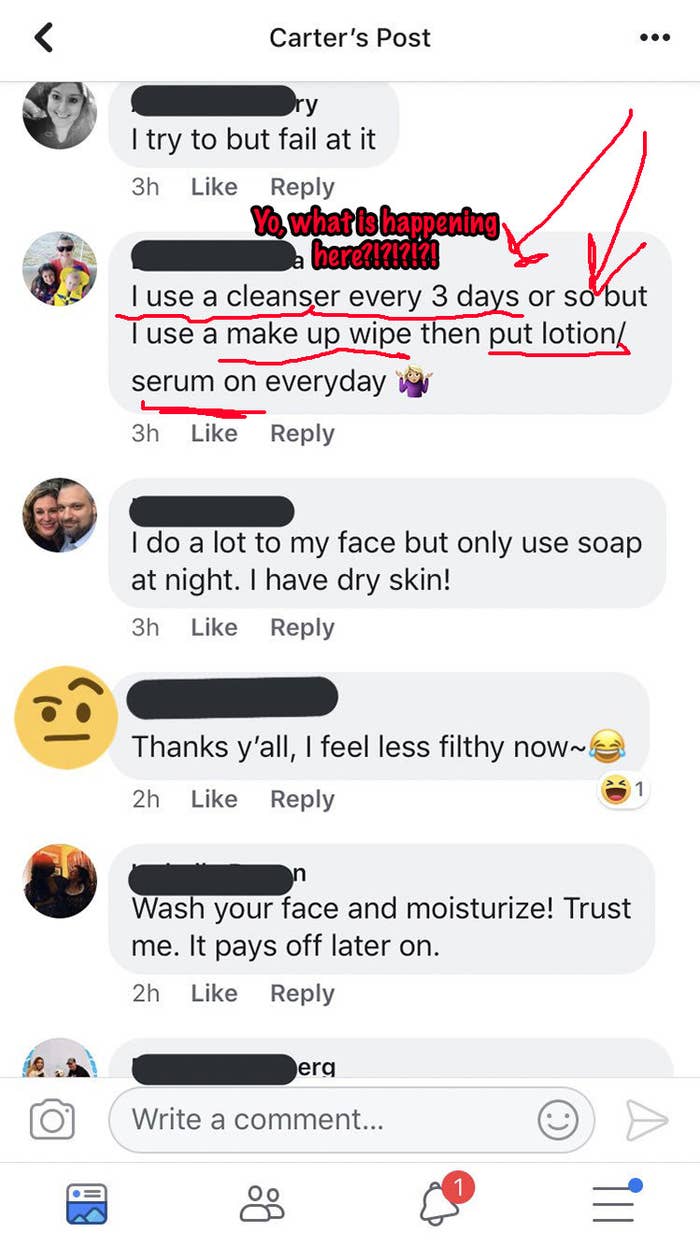 How, in the blessed year of 2019, are people still not washing faces?! HOW IS A SPLASH OF WATER SUFFICIENT HYGIENE?!
Well, the good people of Twitter (the ones who DO wash their faces) and I are...confused.
First of all, I need an answer to the most important question from that thread:
This person said they only use body wash when they're "excessively dirty," and I just need to borrow your phone so I can call the feds: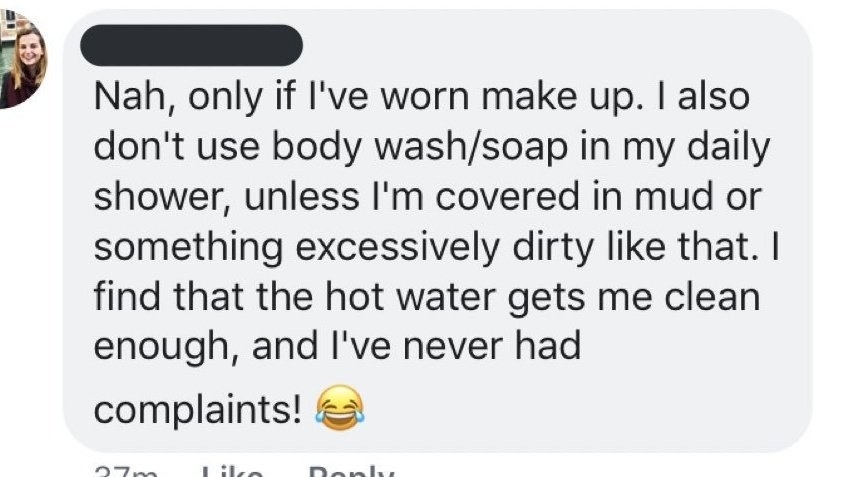 WE wanna know how you are washing your beard but not your face, as if they are not LITERALLY attached.
Sis brought up a point about dating when there are literally ppl not bathing, and what a cruel, cruel world we live in:
So pretty much, people are not washing their faces, their legs, or their feet. I'm calling the police and going to wash my face. If you're currently dating someone, check their makeup cabinets and make sure they have a cleanser and some soap. This goes for EERYBODY. K, BYEEEE!