At last night's Oscars, we noticed a lot of enviable red carpet fashion. However, Nina Parker — Nightly Pop cohost and E! News and E! Live from the Red Carpet correspondent — stuck out to me because of her message: She had her dress custom-made because of the lack of plus-size options for the red carpet.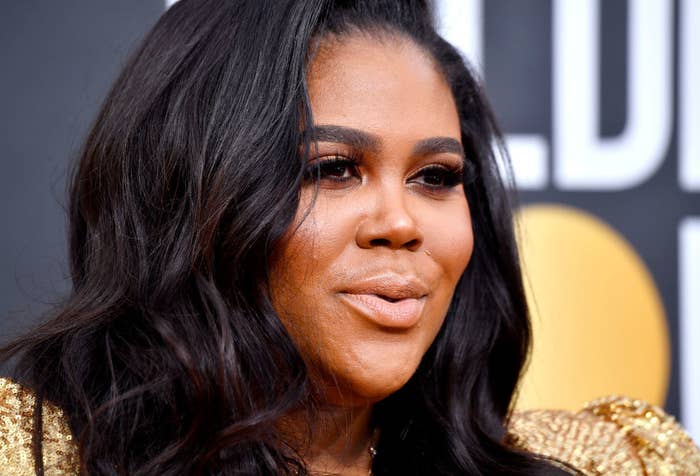 In a tweet, she wrote: "I designed and created my own Oscars dress this year due to very limited plus-size options. I'll create a lane of my own. You CAN have couture AND curves!"
"I've been doing award season a few years now, and I think a lot of people don't know that there are a lot of stylists who don't even know how to style a plus-size woman," Nina told BuzzFeed.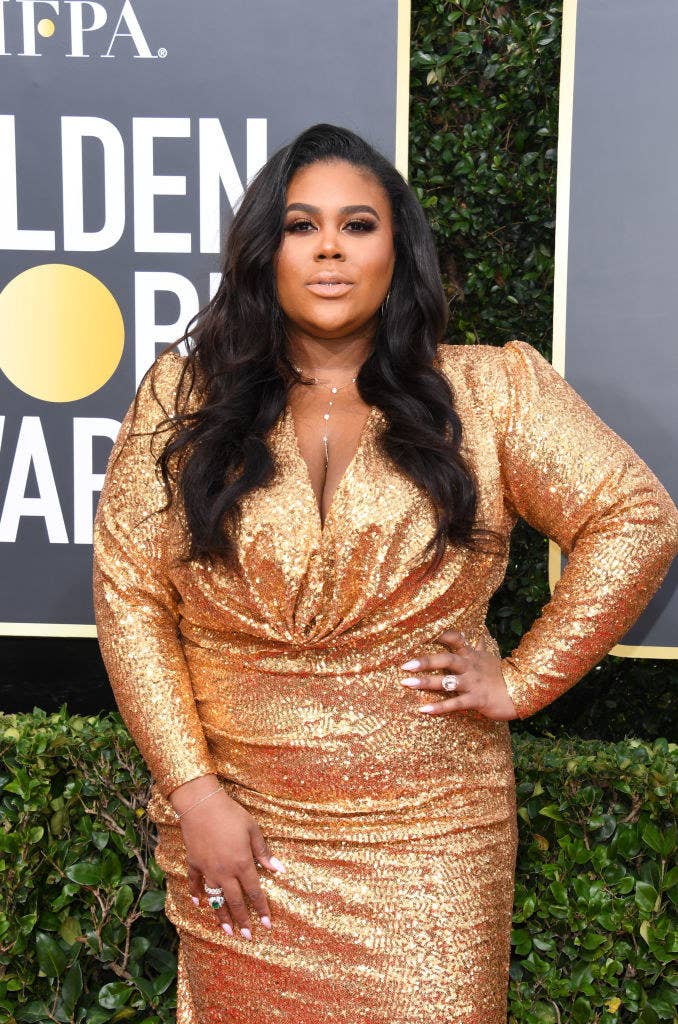 Well, when it came time for the Oscars, Nina said finding options was a struggle. "[Stylist Ashley Loewen] and I found Melissa Mercedes, who's fabulous and was doing my outfits every award season. But, obviously, you want to have some type of variety. A lot of times people will say, 'Oh, well there's plus options available.' Most of them aren't completely flattering and then the ones that are available, you still want to have something custom. You want to get a photographer to take pictures of you and end up on best-dressed lists."
Alongside Melissa Mercedes, Nina had already sketched different dress ideas. She said, "We decided to kind of break off and do our own thing, and my stylist found a dressmaker who could basically just make our idea come to life." The two took the designs to Lynne Carter Atelier for the Oscars, and the rest is history.
While Nina noted that progress has been made, there's still so much work that needs to be done. "I mean, sure, it's improving. I think that one of the biggest problems is that people who are making these plus-size clothes are not plus size."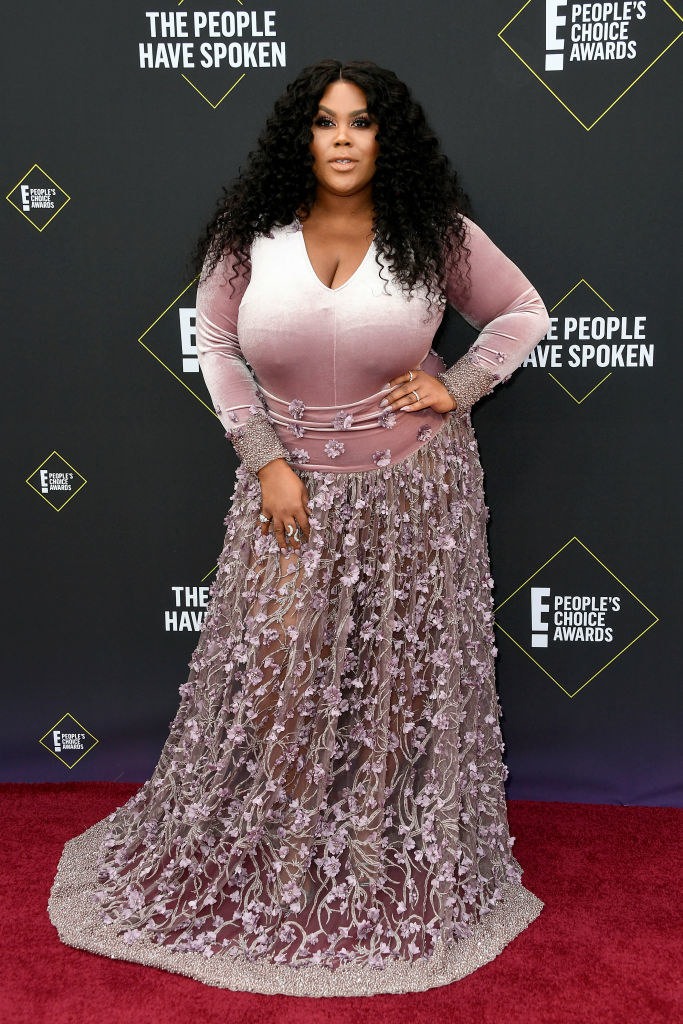 So can we expect a Nina Parker collection? Maybe not YET, but it's a reality the star would like to see come to fruition. "It's always been a dream of mine to have a fashion line, and I definitely want to work on that. I want people to just stay tuned and stay on board with me because my hope, obviously, is for that to happen one day."