Every year, peasants like me who can't afford a $25,000 ticket to the Met Gala sit around and imagine how glorious it must be to be there: Honestly, not even for the celebrities, but because of the fashion and beauty looks!
For this year's Met Gala, the theme was "Heavenly Bodies: Fashion & The Catholic Imagination," and while we don't know what the heck that means, we're excited to see what makeup and hair looks are spawned from Catholicism. So here are some of the best looks we saw from the night:
Jasmine Sanders immediately snatched my edges when she came down the red carpet in this beautiful, BEAUTIFUL rose-pedaled braid and gold smokey eye look. QUEEN.
Olivia Munn definitely caught some looks for the night, but nothing stole my heart more than her Buxom berry liquid lipstick, like, can I have this now?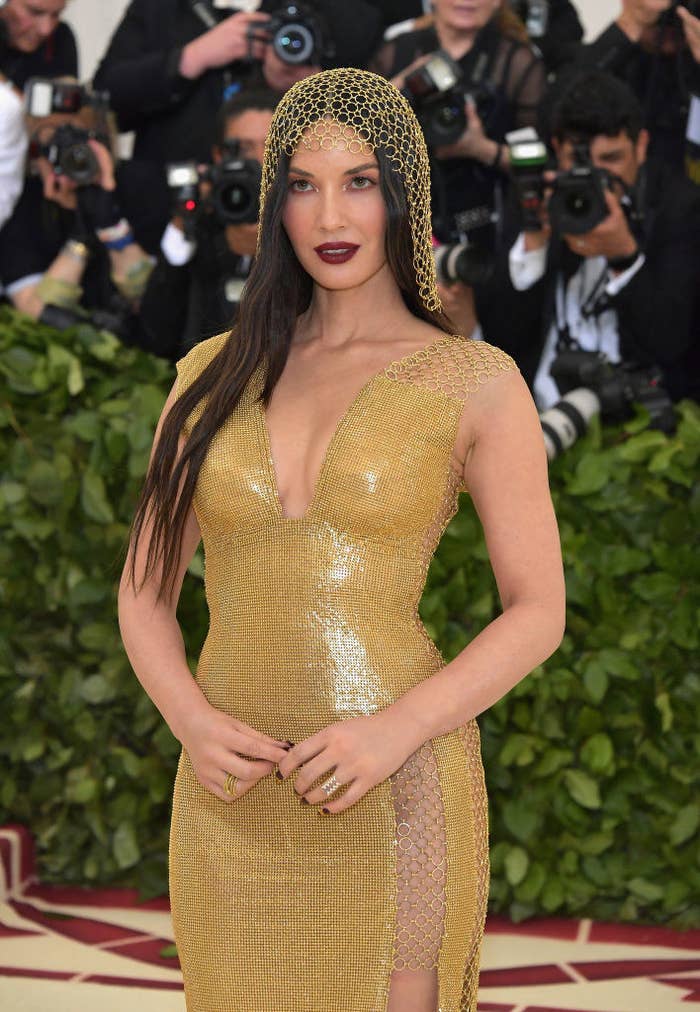 Sasha Lane put on for all the amazing women with locs, intertwining her hair with a silver wiring and offsetting it with a simple, gold smokey eye and nude lips.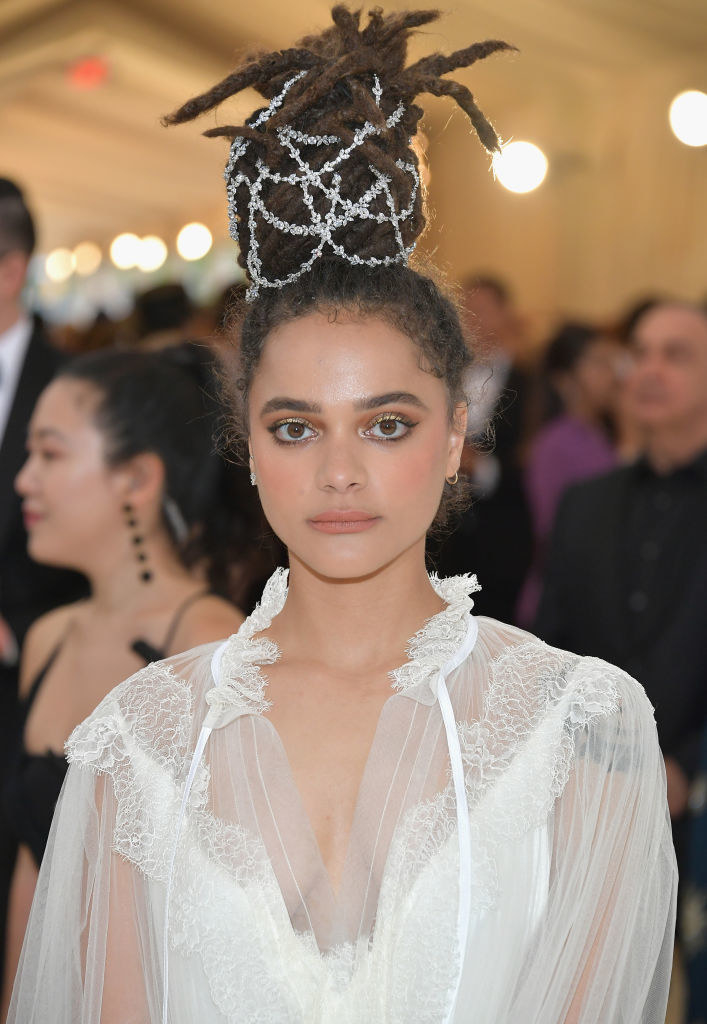 Amber Heard gave us sunset vibes with a berry lip and gold spray-painted hair paired with an angelic spiked headband.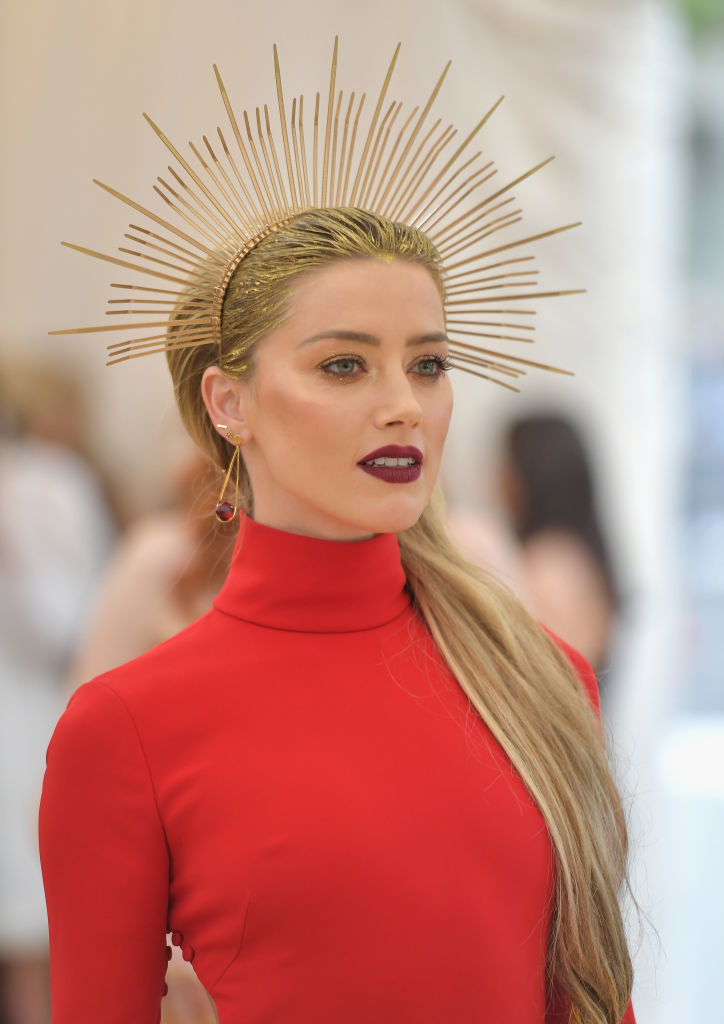 Shraddha Kapoor's look was so minimal but get into that skin glow! Her dewy makeup look and bold, red satin lip were perfect for her look and skin. Shraddha, teach us.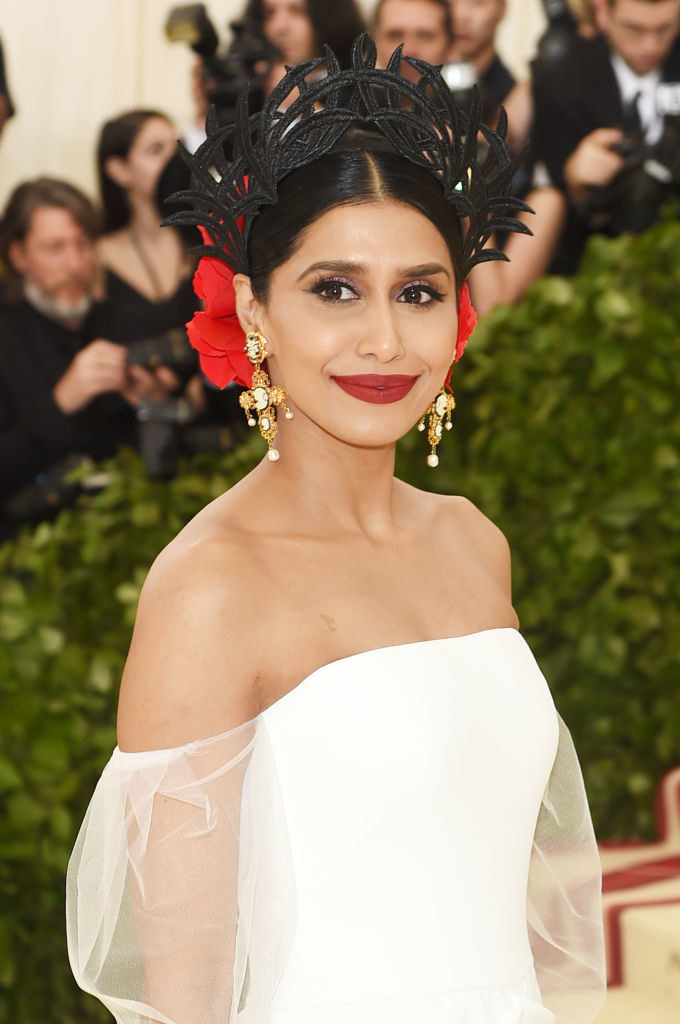 Ariana Grande tends to stick with what she knows, but you can't even say that this flicked cat eye isn't everything and then some.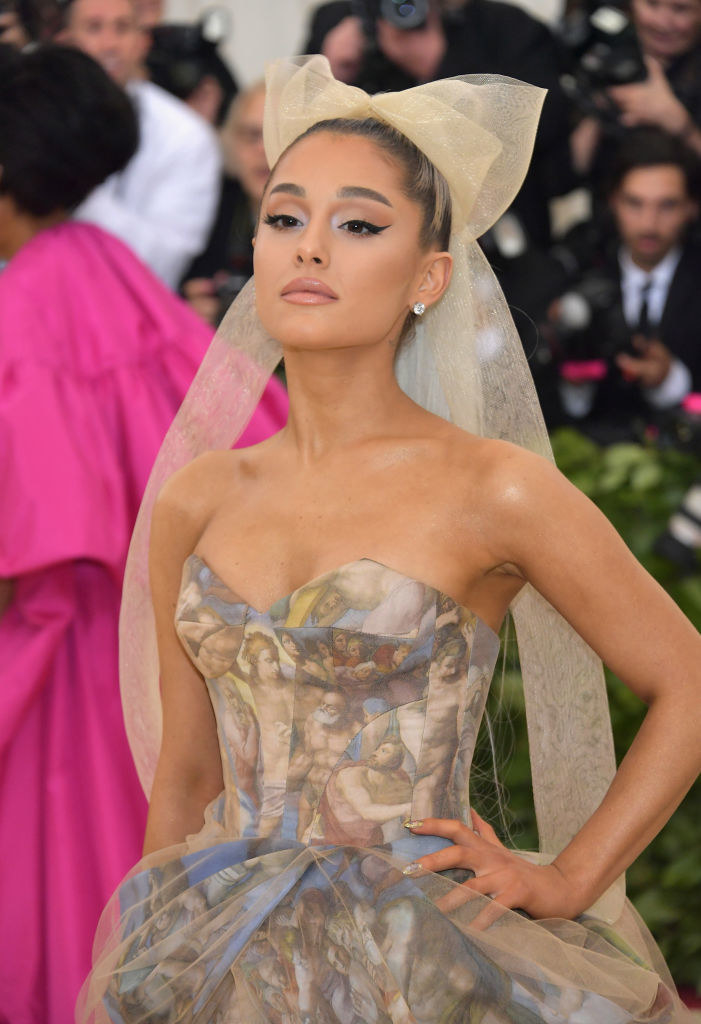 Madonna was right in her field with Catholicism, and even though her makeup look was straight up veiled most of the night, she rocked an amazing cross crown.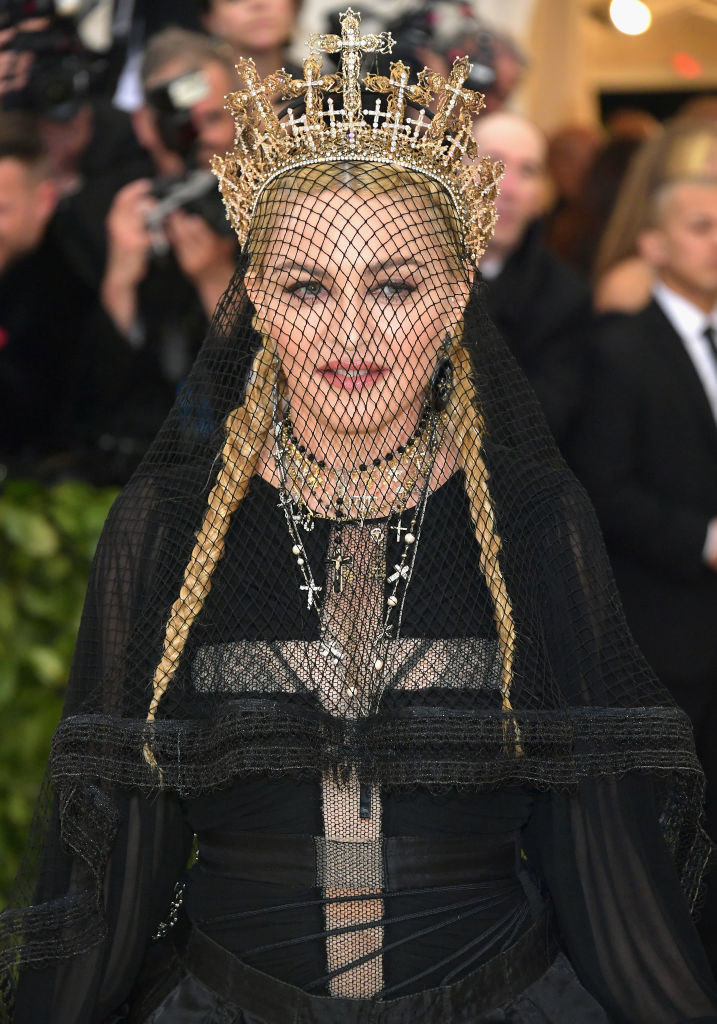 Emilia Clark's ethereal crown and exaggerated magenta cheeks shined brightly on and off the red carpet. Also, can she just be a blonde forever?!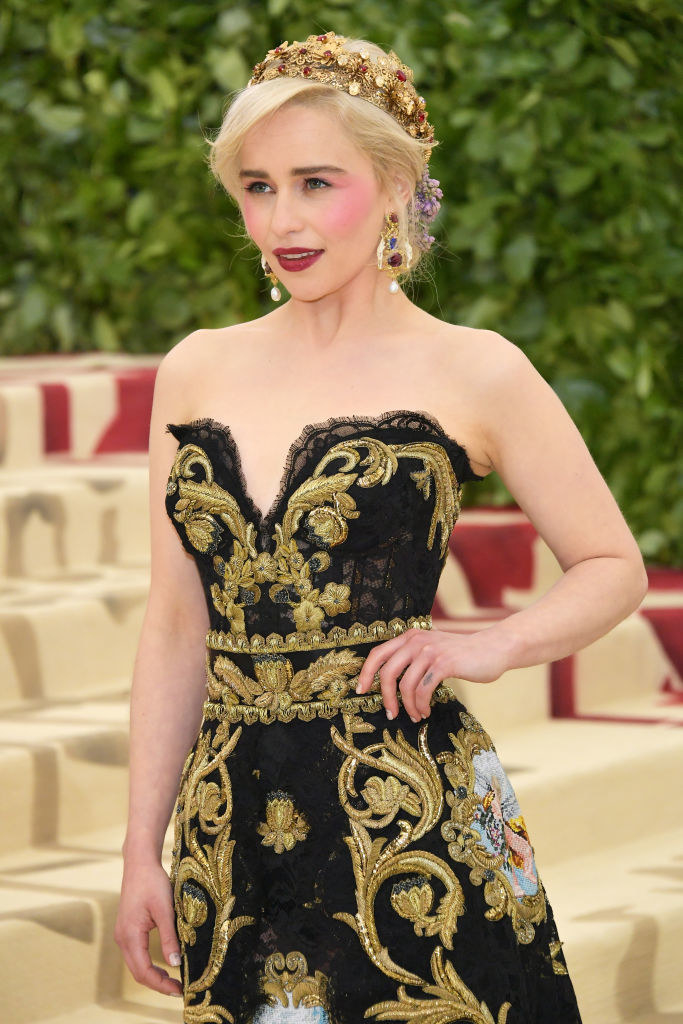 Priyanka Chopra's headpiece was a beautiful view — but then she came through with a defined brow, a deep cherry lip, and a flush of bronzer on the cheeks. THIS is a lewk.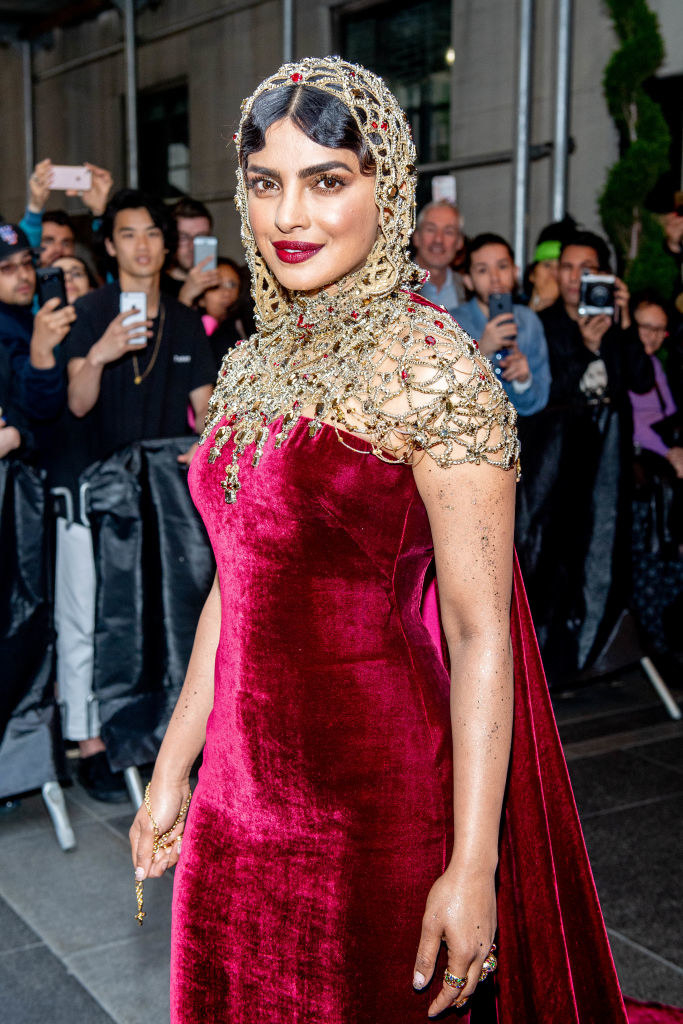 Sza was literally a beautiful fairy for the night, pairing her pink dress with feminine pink hues of makeup, nude glossy lips, and cascading curls.
Keltie Knight gave us smokey and sexy and sultry, and I just can't deal. Also, a few Anna Wintour earrings are needed in my closet, now.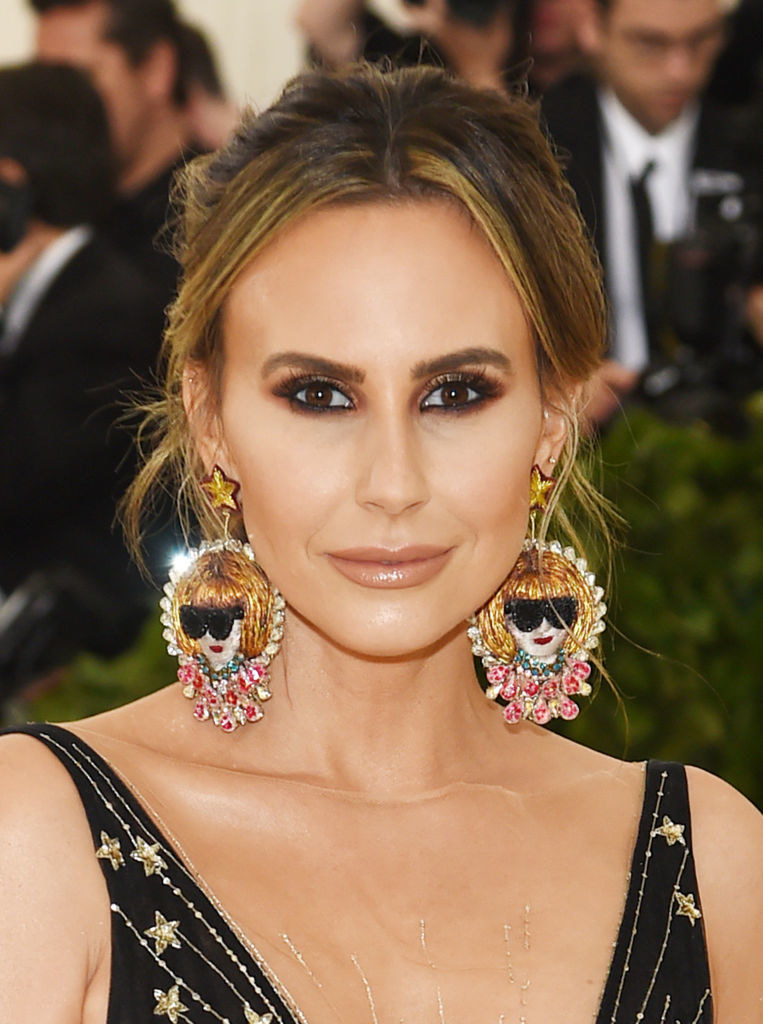 Kim Kardashian stayed true to her roots and used all products from her KKW Beauty line — we're totally loving her exaggerated black liner and nude lips. Peak Kim K.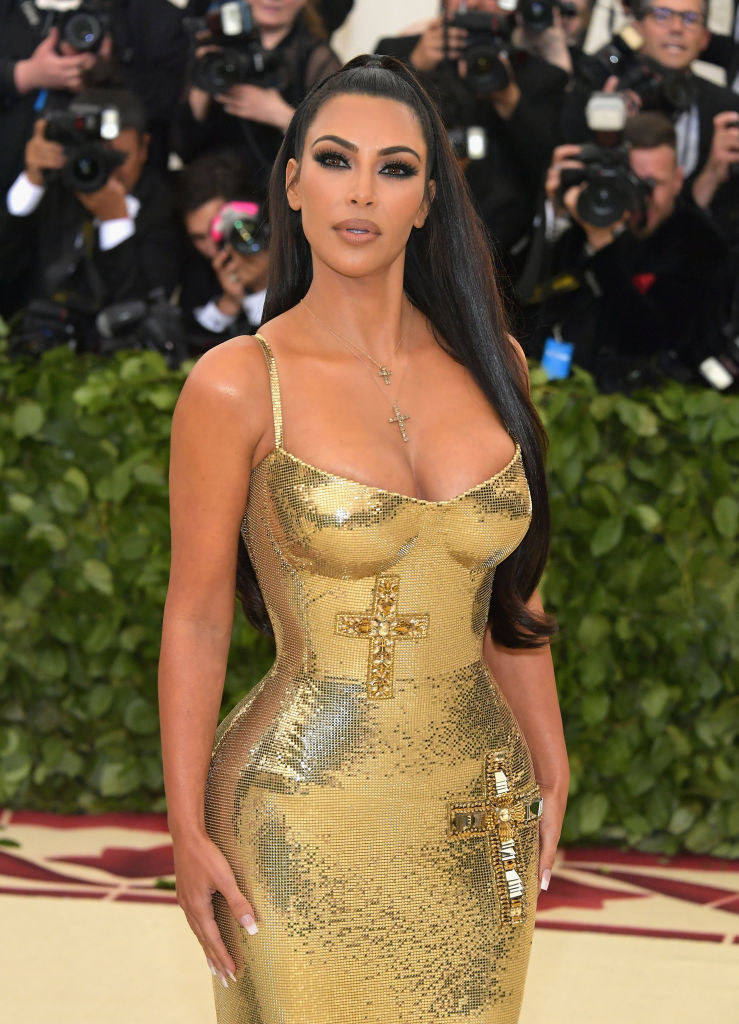 Hailee Steinfeld's beachy tresses and red lip gave us sexy and sweet for this iconic affair.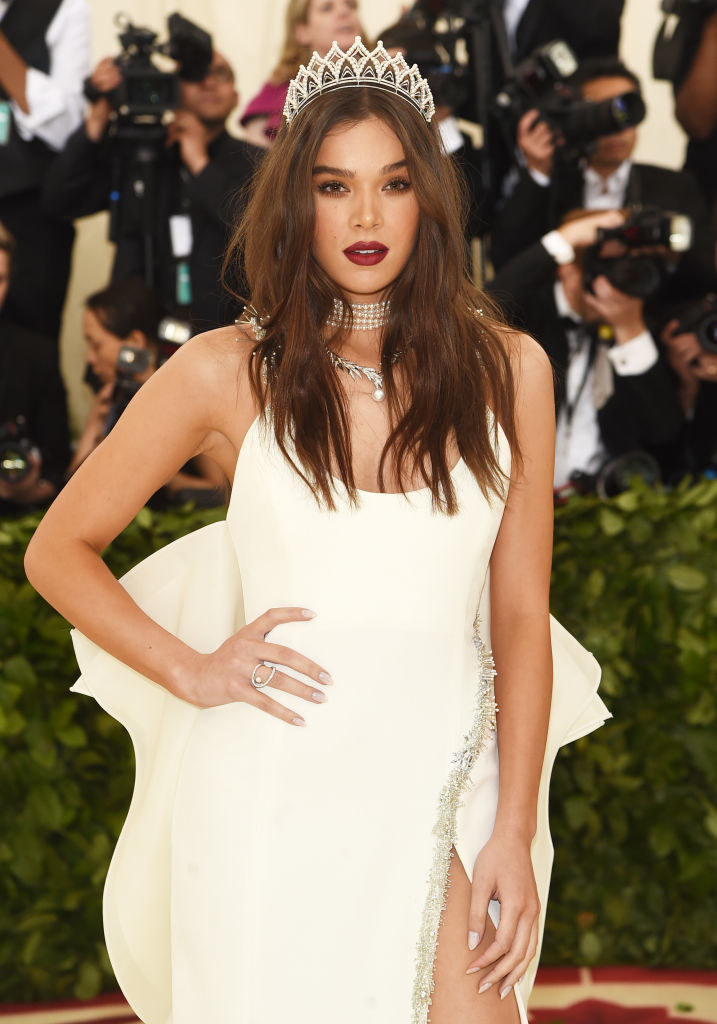 Diane Kruger's face mask was everything and then some, especially with her pulled back bun that gave us everything.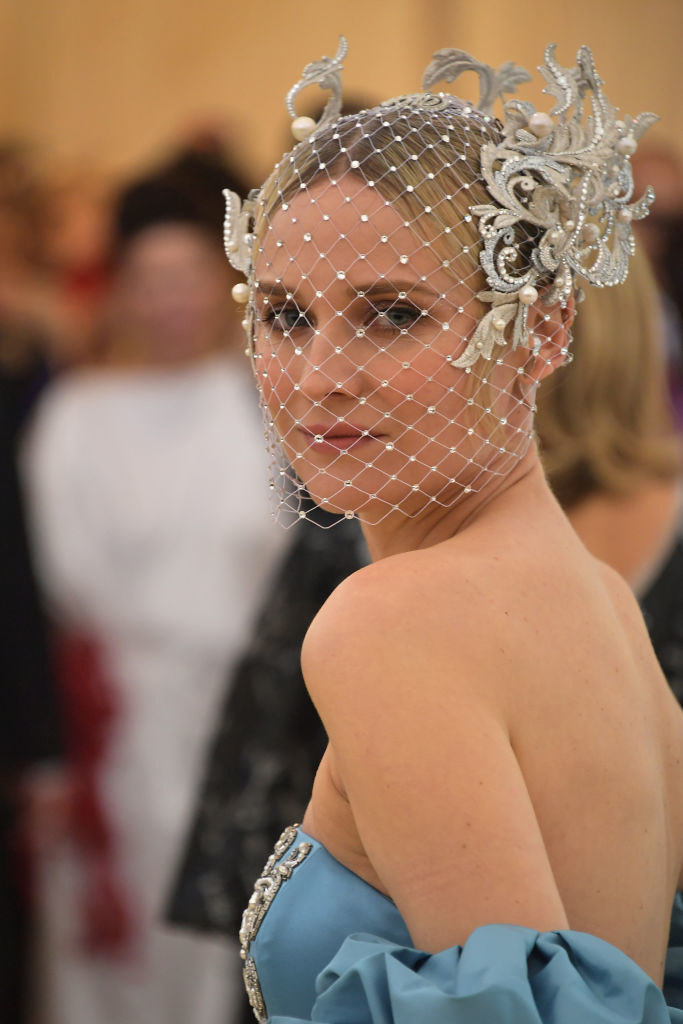 Bella Hadid obviously had to stunt with a crisp contour, but her hair also garnered a lot of attention — her bun featured a cascading black rope that trickled down her back, and it legit weighed 10 POUNDS.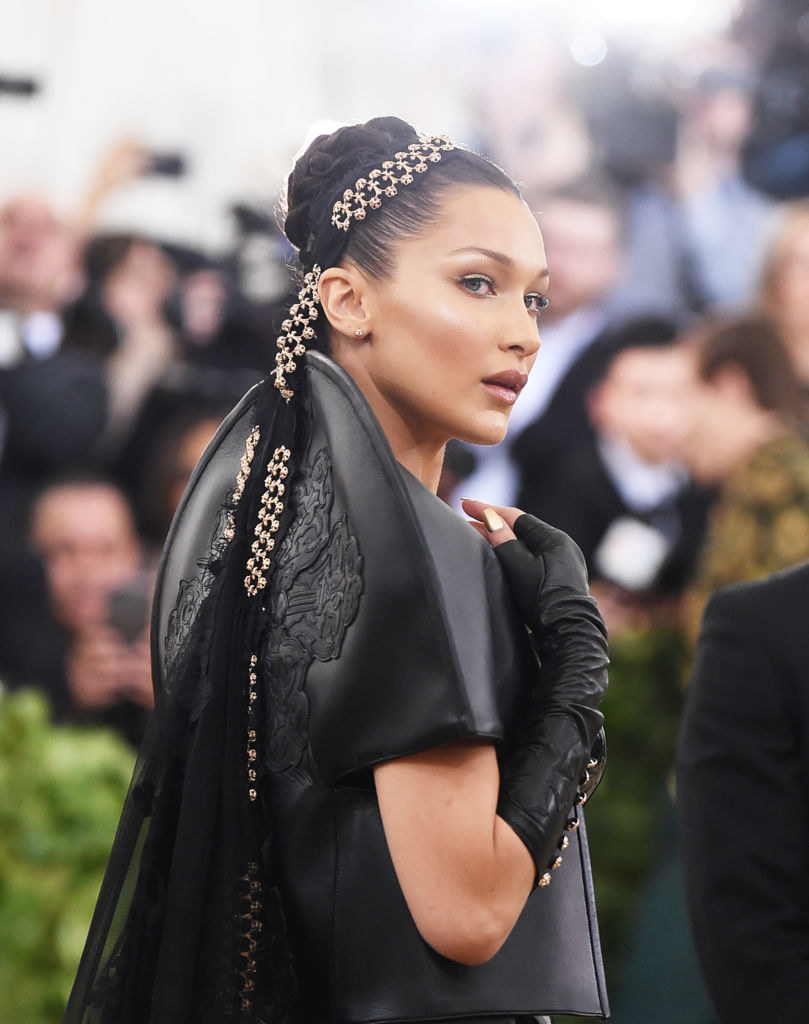 Rihanna. Rihanna. Rihanna. Enough said.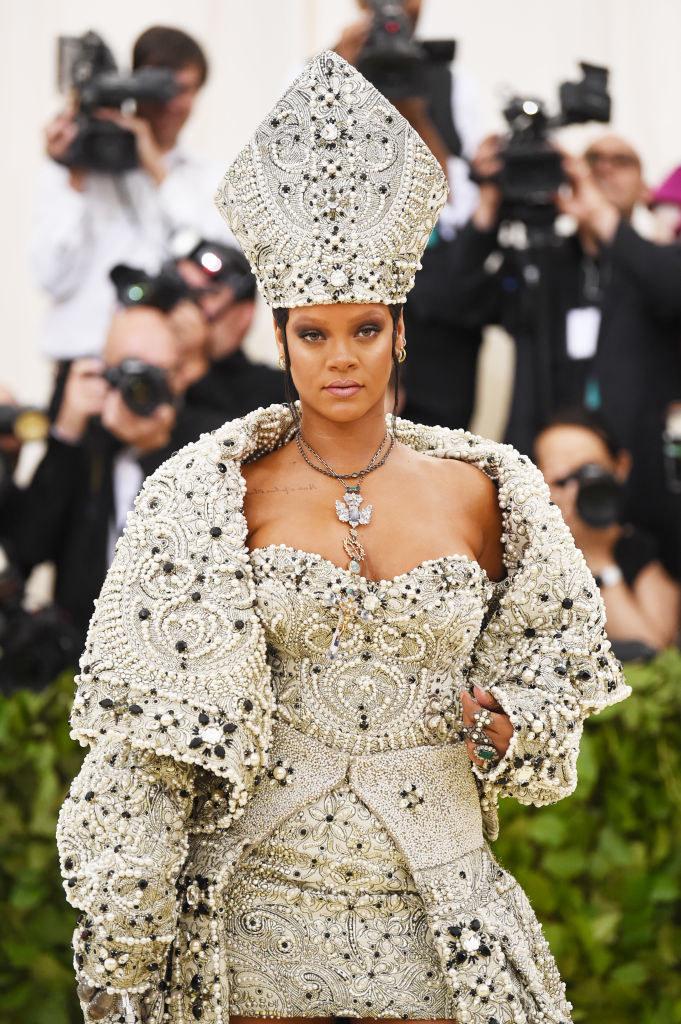 Zendaya's Joan of Arc-inspired look definitely turned heads, but honestly, this dewy skin and ginger bob cut is definitely giving us summer inspo.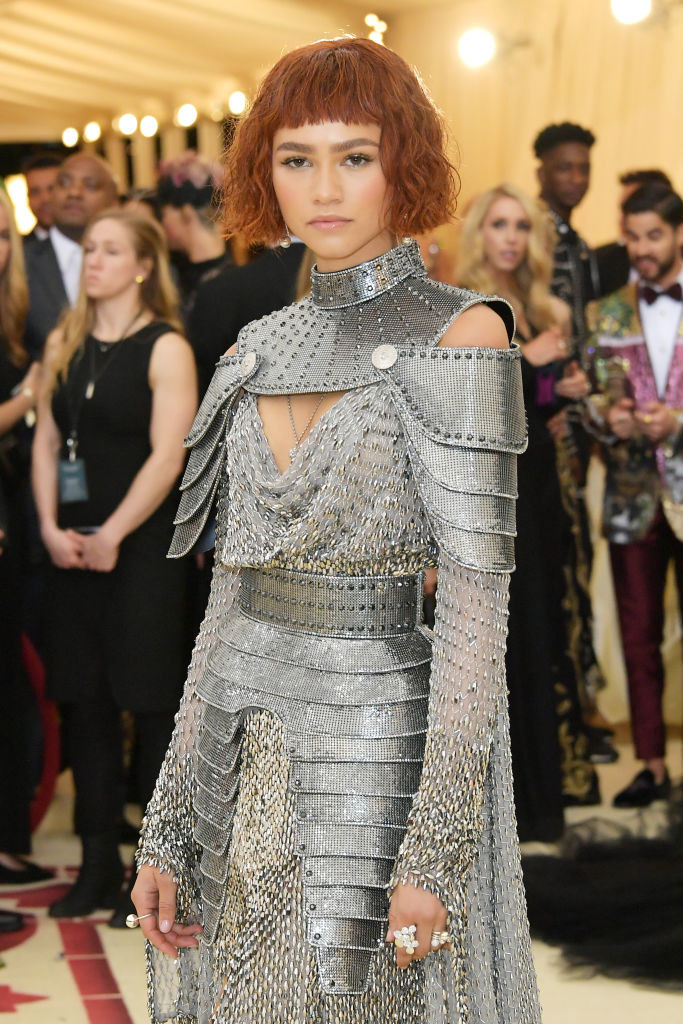 Jennifer Lopez does no wrong! She not only did she step out with bold lashes, this beautiful $10 brown eyeshadow from Freedom System, and a $19 nude glossy lip, but her sleeked back hair, achieved with the Matrix Mousse, was a pure standalone.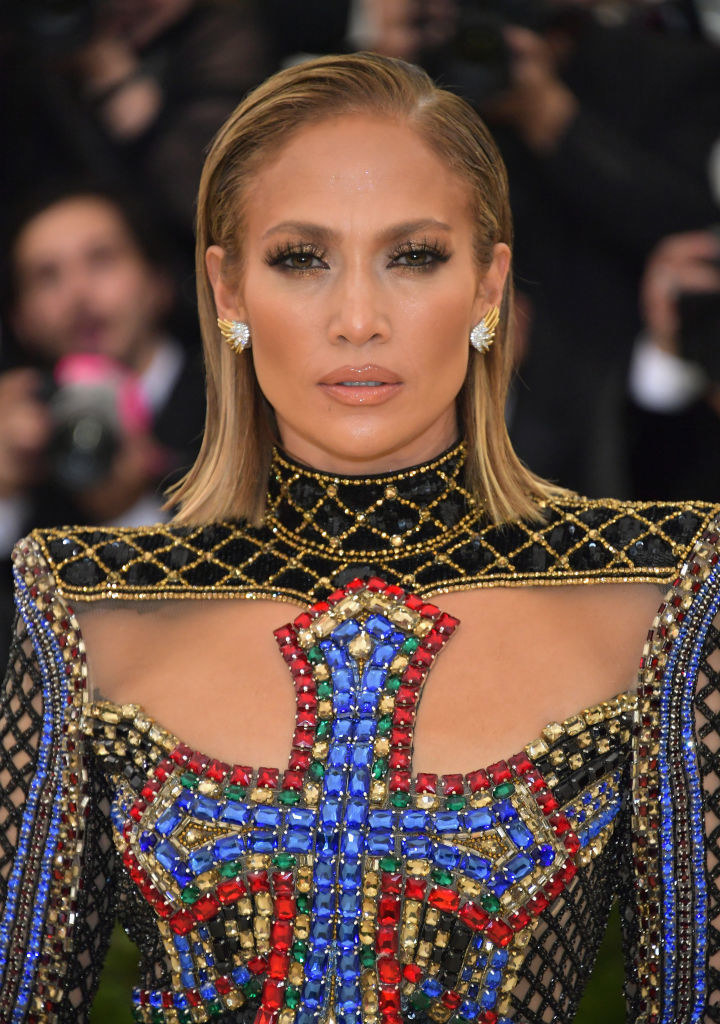 Gabrielle Union's look was a beautiful juxtaposition to her canary-yellow dress, and her nude lip from Charlotte Tilbury was definitely one we added to our carts!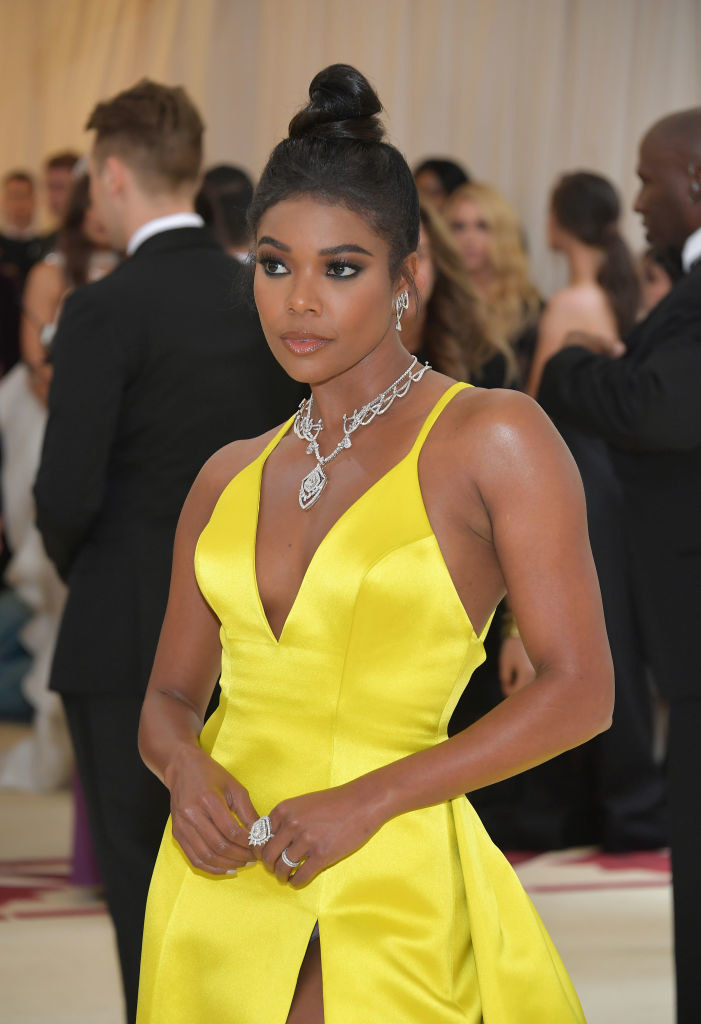 Kate Bosworth stayed true to the theme with slicked baby hairs, arched brows, and rosy cheeks.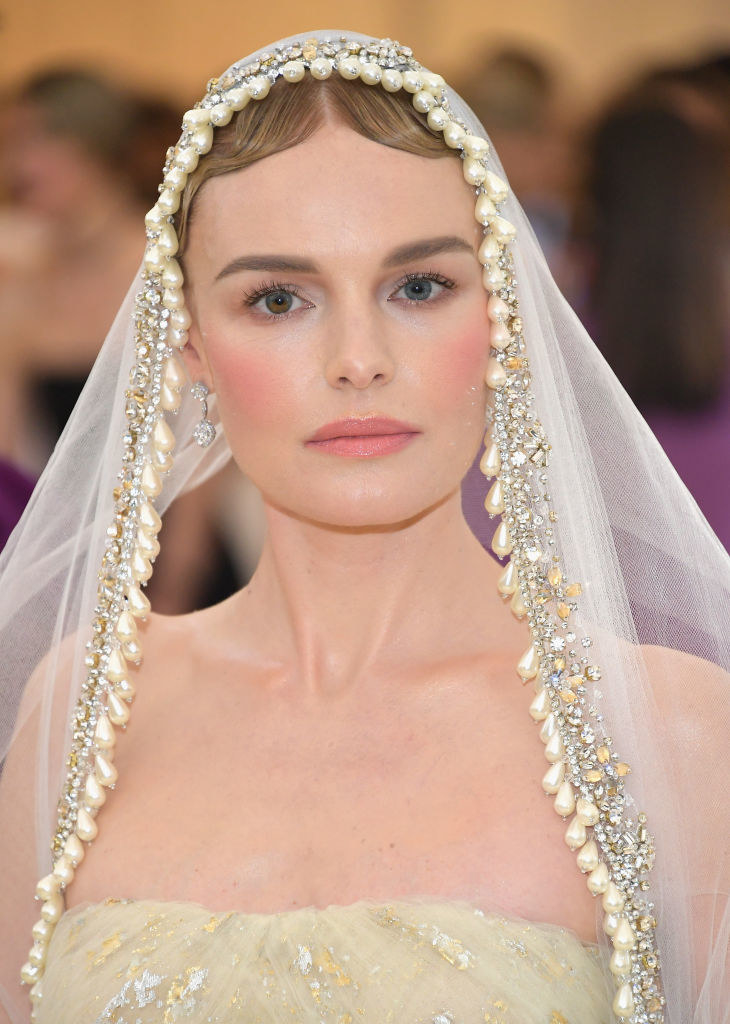 Cynthia Erivo recreated the Catholic imagination with bedazzled eyebrows and a bold berry lip.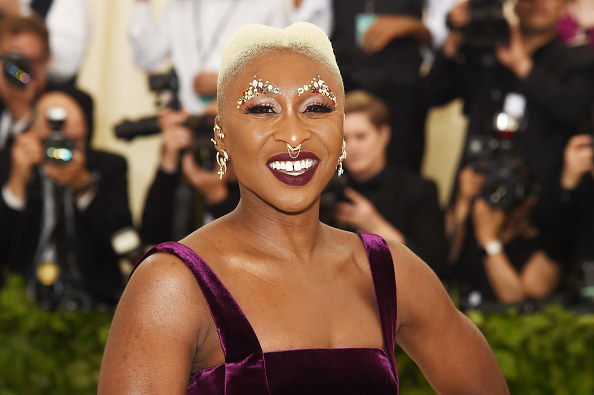 Emily Ratajkowski gave us all golden goddess vibes when she rocked a full face of Marc Jacobs Beauty. The bronzer, also from the line, is a summer vibe we can all get behind!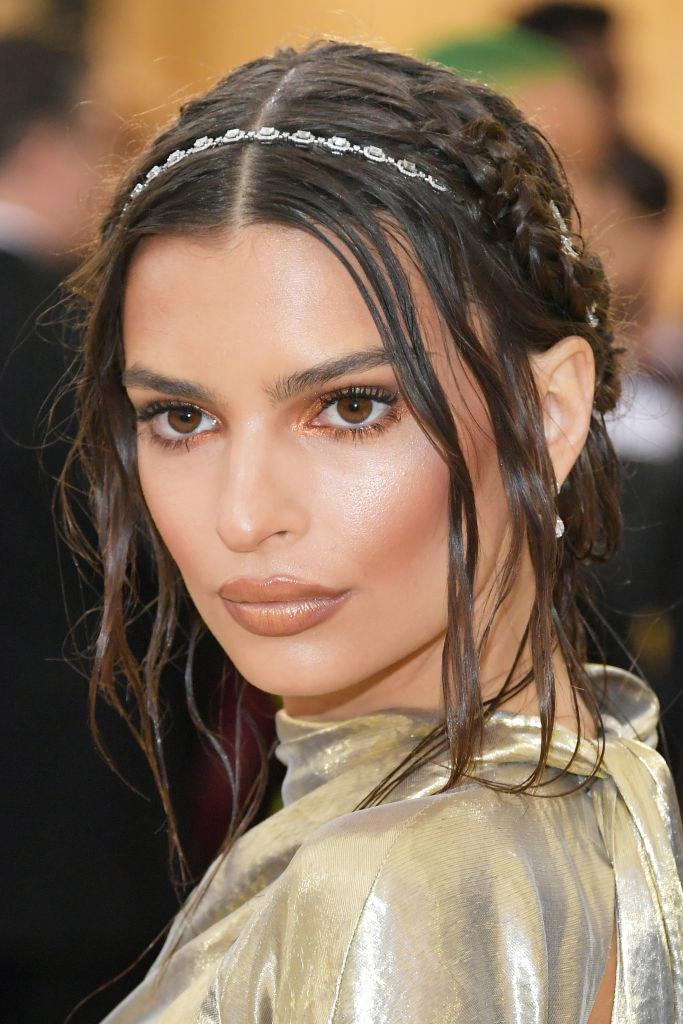 Tessa Thompson's beautiful updo was only highlighted by her white liner and minimal makeup look. Such a breath of fresh air for her first Met Gala!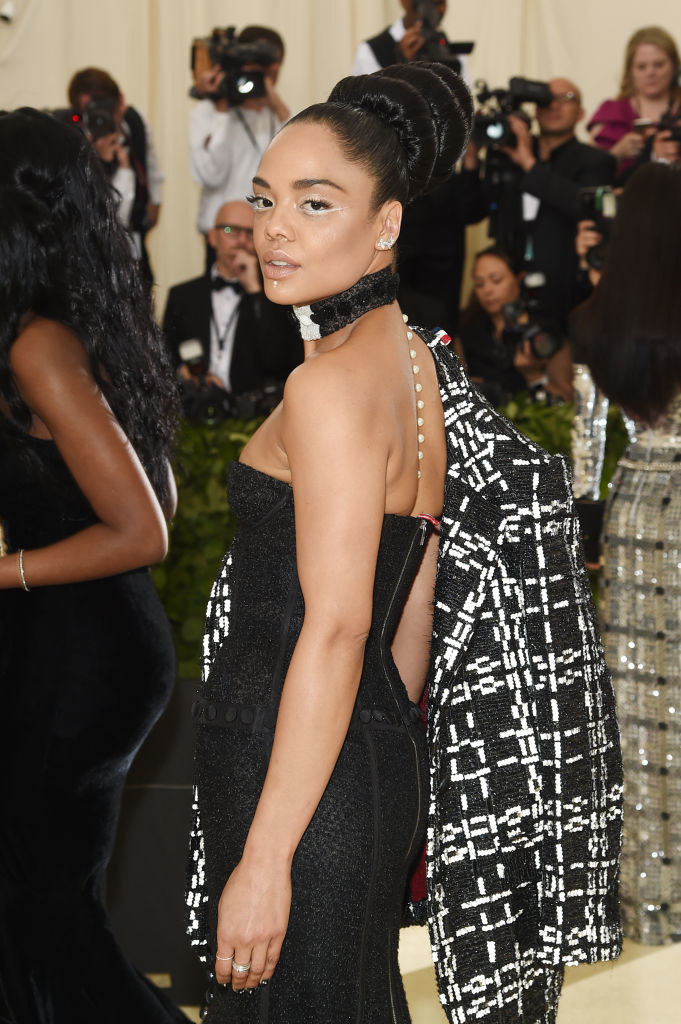 Kerry Washington's natural hair and bronzed skin was SHINING on the red carpet.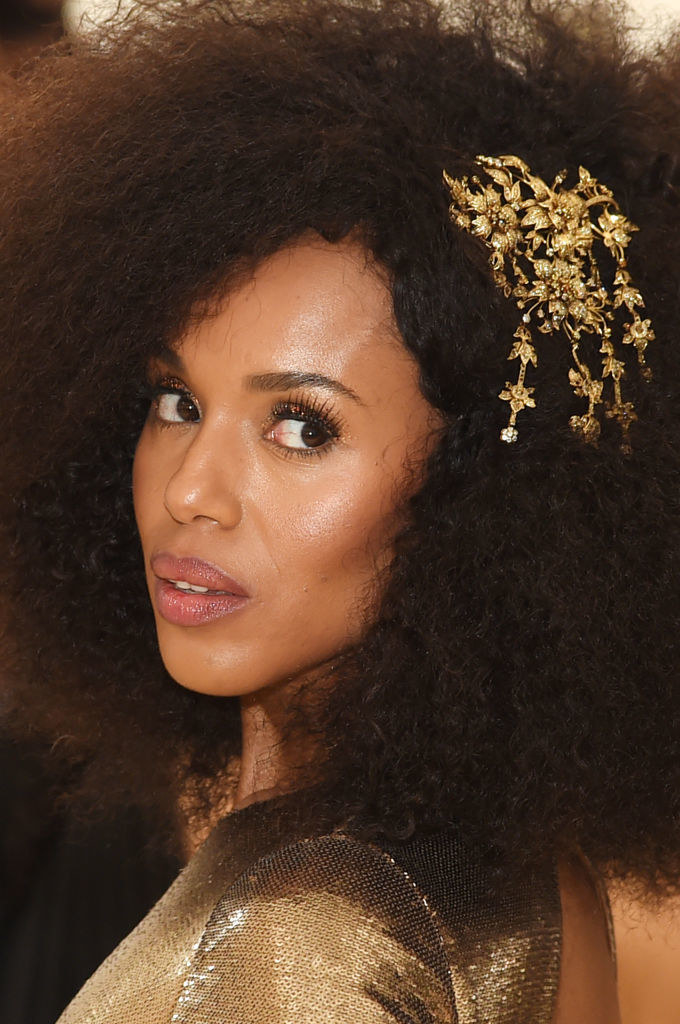 Eiza Gonzalez gave us Breakfast at Tiffany's nuanced vibes with a high, tousled bun and a pouty pink lip. Loved every second if this makeup look, especially the droplets on the eyes.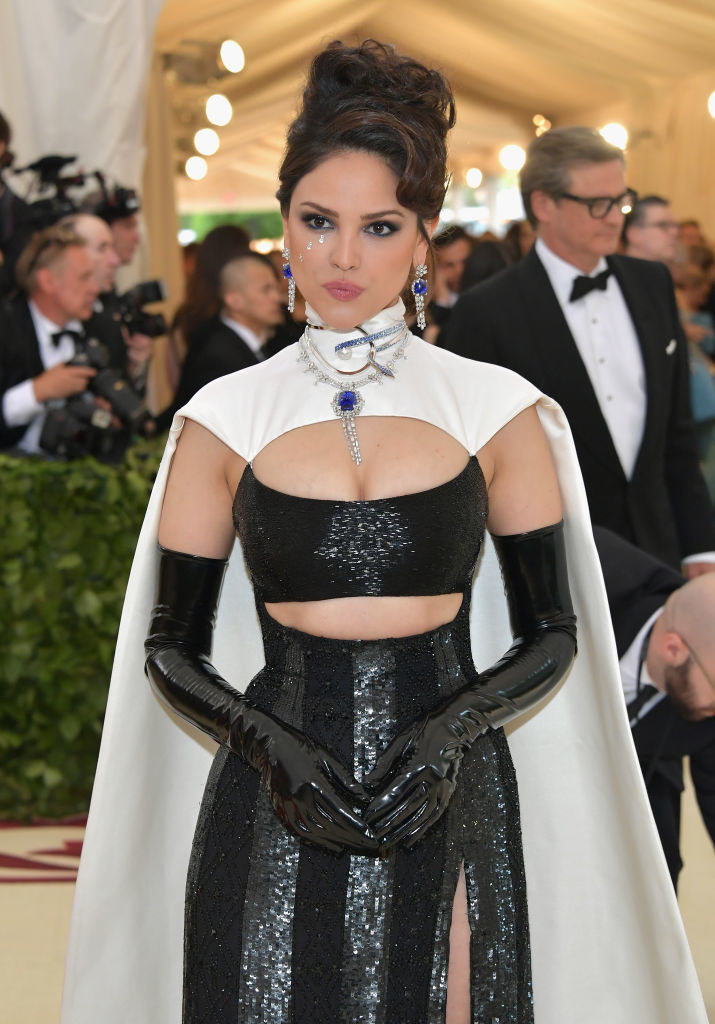 Cardi B's berry lip and strong cat eye make a case for more being more! We stan!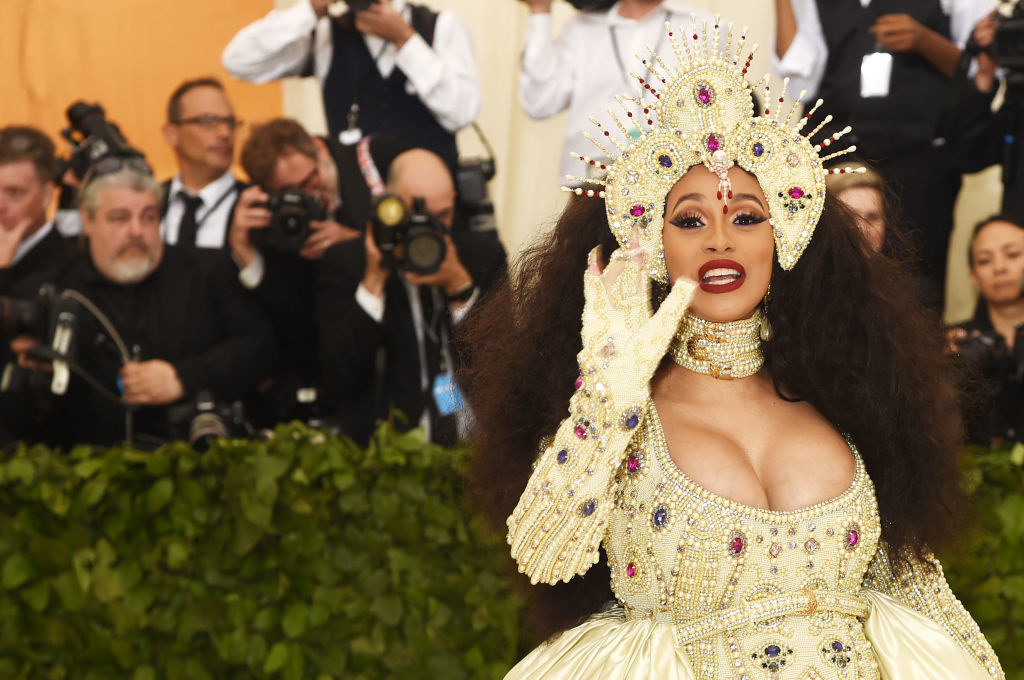 Lily Collins sleek ponytail and high crown were only accessories to her uniform and simplistic makeup.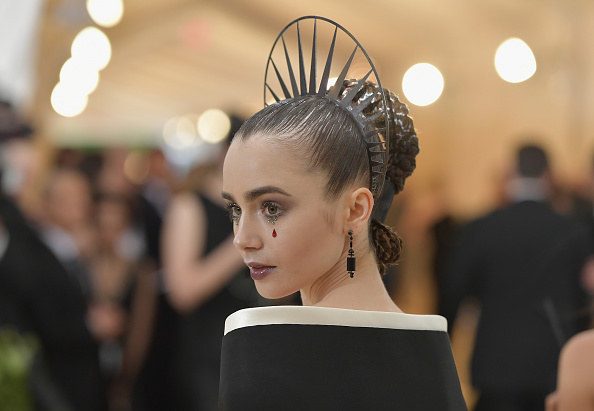 Katherine Langford gave earthy tones a chance to shine on the red carpet with a burnt reddish-brown eyeshadow and a matching nude lip. Her hair was effortless and slightly tousled, but it pulled everything together for her superwoman-esque vibe.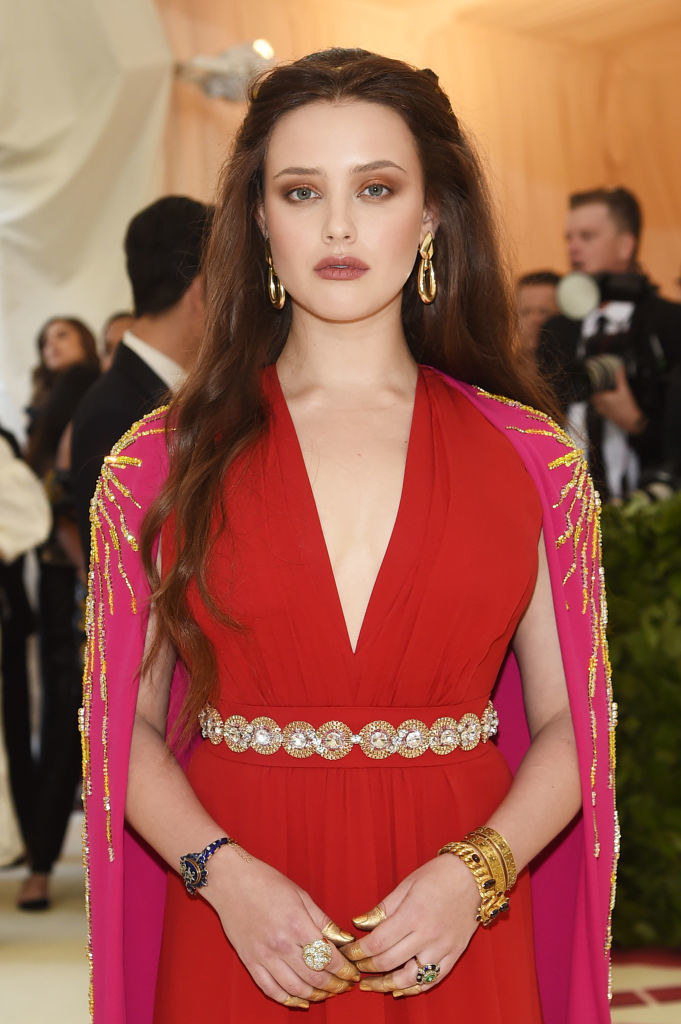 And finally, Janelle Monàe rocked a sultry Marc Jacobs Beauty red lip in the shade Amazing 204, and beautiful dewy skin with a bold brow.