I'm sure you've heard by now that Prince Harry and Duchess Meghan Markle have decided to "step back" from their roles as senior members of the British royal family.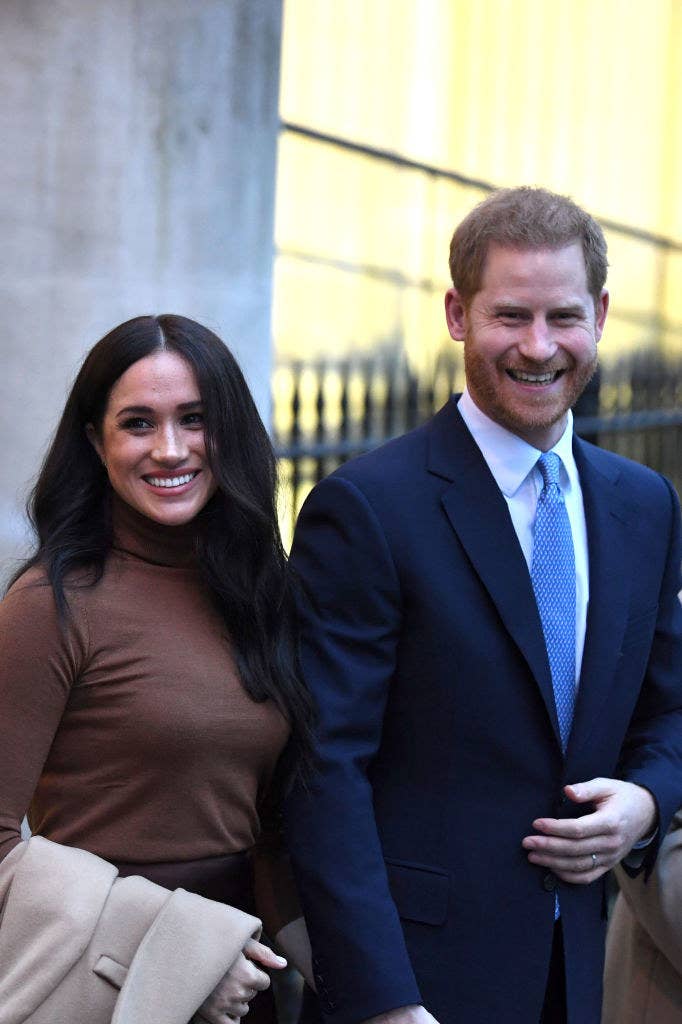 Social media was HYPE when the announcement came, mostly because we're ready for Meghan to stop being bullied by the tabloids. I mean, she's had our support since day one, but it's a new day:
But after having duchess on one's resume, what do you do next in your career?
After the announcement was posted on the royal's IG, Andy Cohen shot his shot in the comments and invited her to join Real Housewives of Beverly Hills. Yes, for reaaaaaaaal.
Cohen, an executive producer of the Real Housewives franchise, wrote, "Open invite for The Duchess to join #RHOBH !!!" I'M LIVING FOR THIS TYPE OF ENERGY IN 2020!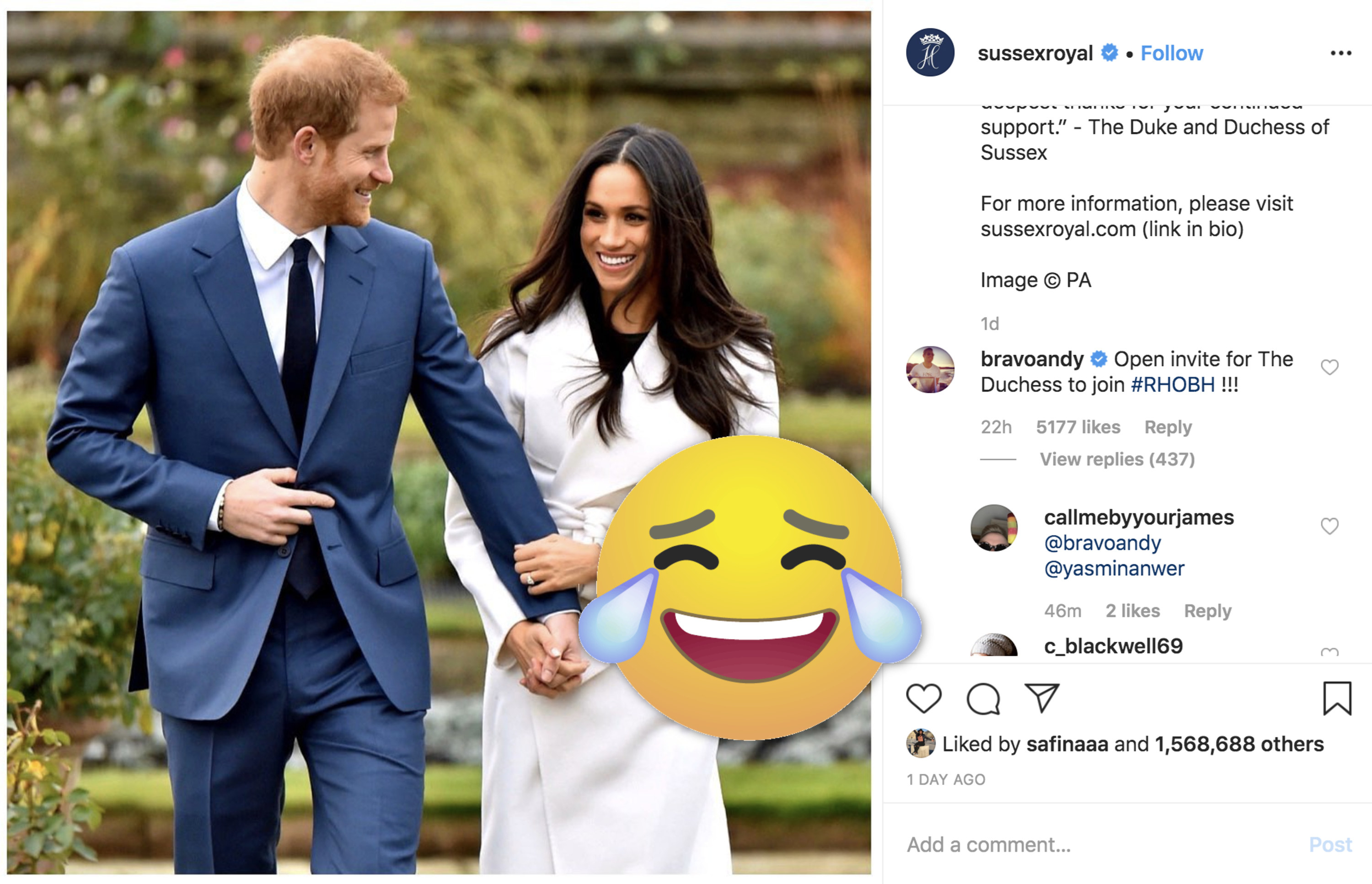 And if y'all thought Andy was just chatting, think again: Bravo even seems to be open to the idea.
Under the Comments by Celebs' post about Cohen's exchange, the network's Instagram account wrote, "Meghan Markle tagline suggestion: Beverly Hills is full of diamonds, but I'm the crown jewel." BISH, THAT'S A TAGLINE IF I EVER SEEN ONE.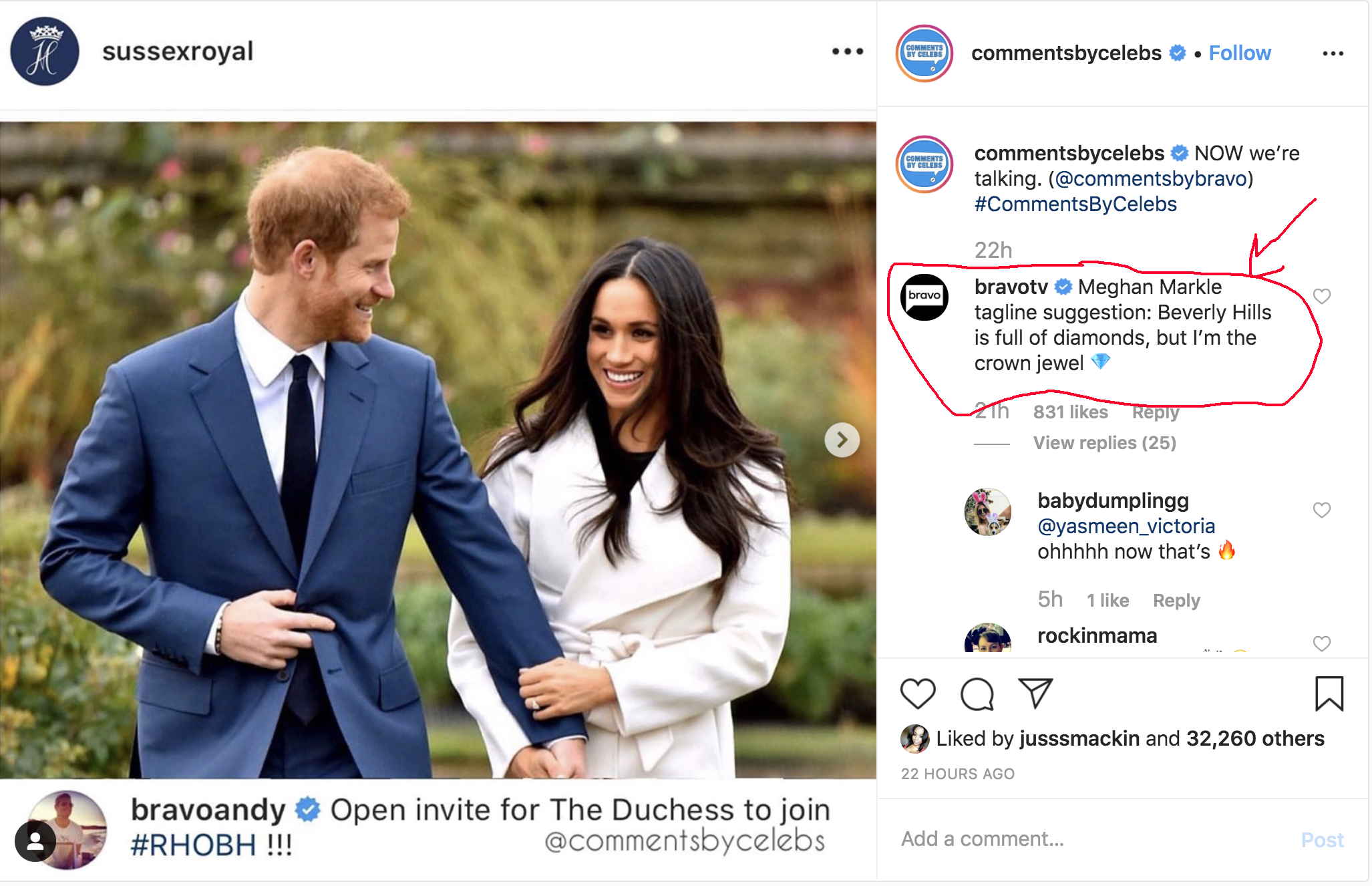 Like, can't y'all see it?! This is what the girls have been waiting for!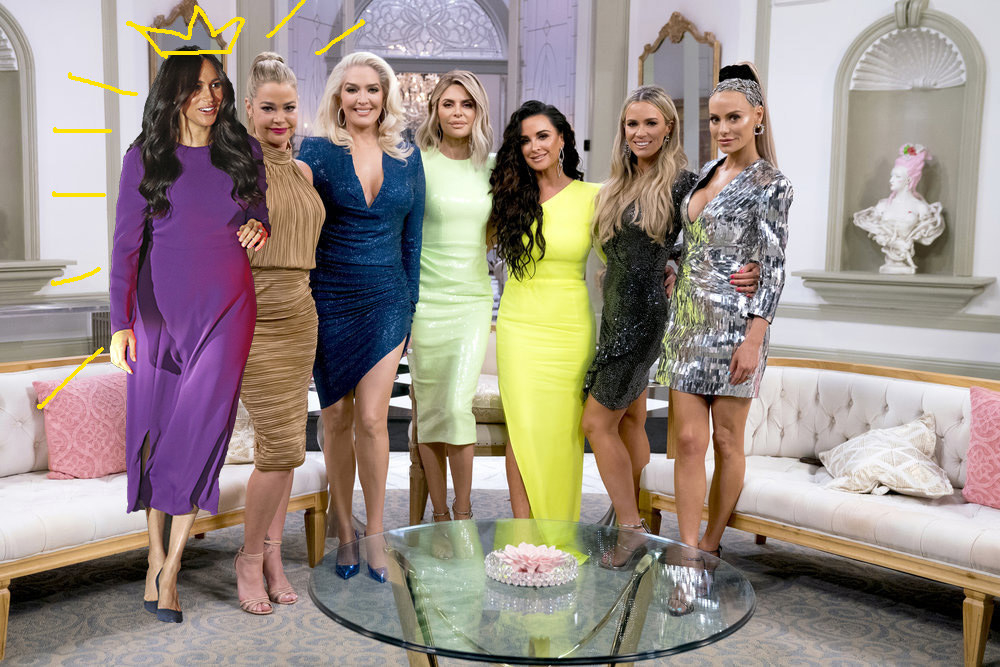 Let's hope Andy invites me to cohost one reunion so Meghan and I can bring some color (all puns intended) to the stage.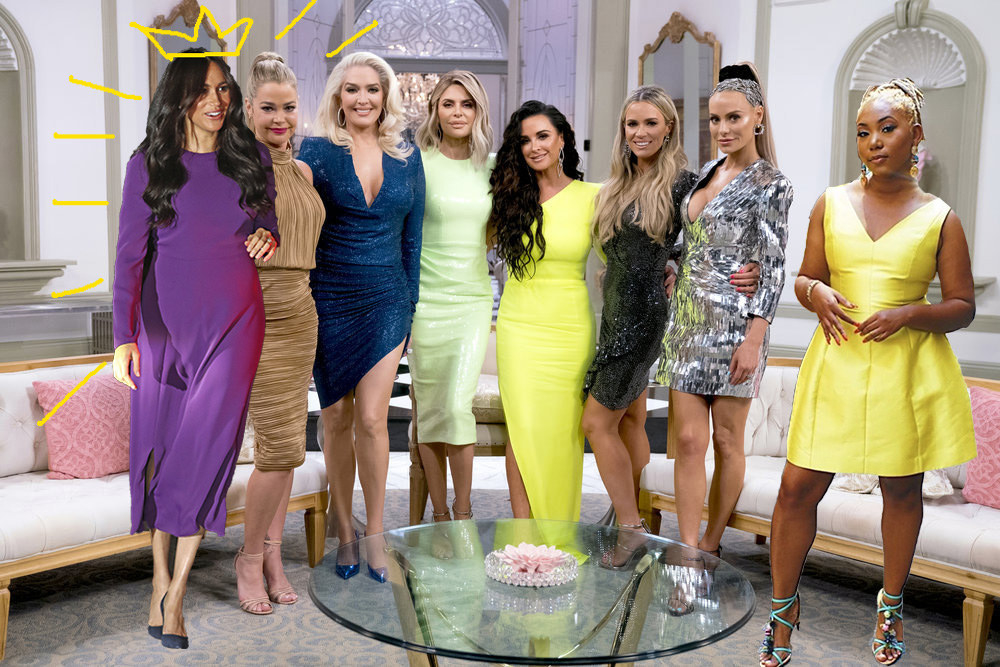 Would y'all watch a Meghan Markle-infused Real Housewives of Beverly Hills?