The Duchess of Sussex, Meghan Markle, is not only a style icon, but a philanthropic one as well! She's been privately lending her time to the Hubb Kitchen, a community kitchen set up by women affected by the Grenfell Tower fire.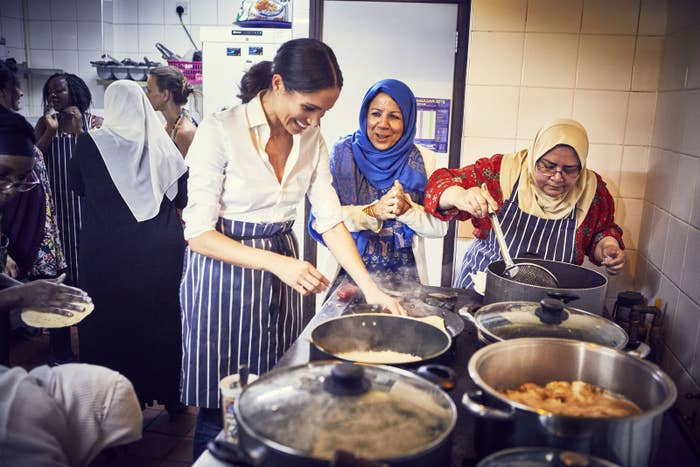 Markle learned that the kitchen could only afford to run for two days a week, and has "continued to make regular private visits" since visiting back in January, according to @KensingtonRoyal.
Now the Duchess and the kitchen are coming out with Together: Our Community Cookbook, where profits from the sales will "support the Hubb Community Kitchen, helping to keep it open for up to seven days a week and to widen its reach to others in the community."
For the cookbook, Markle wrote the forward, mentioning how she "immediately felt connected to this community kitchen," and that the proceeds "will allow the kitchen to thrive and keep the global spirit of the community alive."
@Pastelfloras on Twitter mentioned how the Duchess has been doing this "forever":
This Twitter user mentioned that Markle is a "woman for all people":
@Mosweetdelights pointed out that this was something "totally new and outstanding":
@QueenVicMirror mentioned how important this work is for those affected by the Grenfell fire:
And @Elliot_Gonzalez agreed, noting how this was "a really lovely way to honour those affected":
Way to go Meghan and the lovely ladies of Hubb Kitchen!