Over the past few years, Barbie has grown its inclusive efforts to show a variety of dolls that accurately reflect the world and the people in it. Now, Mattel has added dolls with vitiligo and without any hair to its Fashionistas line.
The 176 models offer 94 different hairstyles, nine body types, and 35 skin tones and variations.
According to the site, "Barbie has continued to evolve over the years to better reflect the world girls see today, adding more diversity for endless storytelling possibilities."
On Instagram, people mentioned how important this representation was to them:

And how the evolution of Barbie means so much: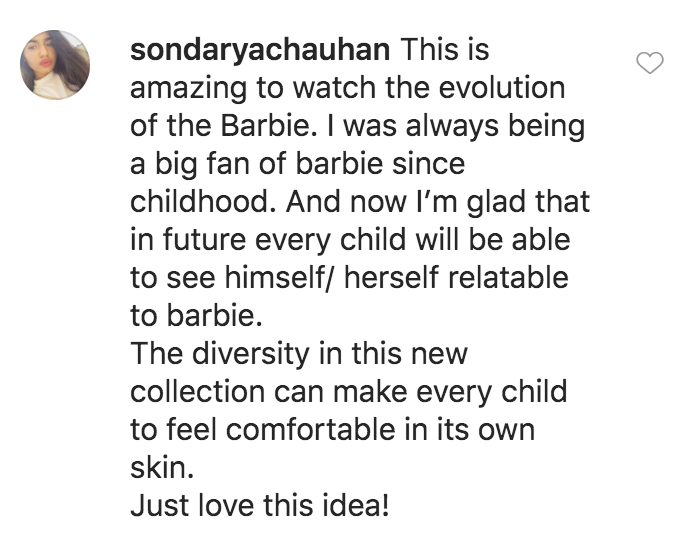 This person thanked Barbie for "making a doll for little girls like me" and my heart is so full:
Thank you, Barbie! We're here for this representation and hope that it's just the beginning!