Lizzo's "Saturday Night Live" Performance Was Super Black, And I Still Haven't Gotten My Edges Back
Honey, Lizzo slayed!
Lizzo hit the stage for Saturday Night Live this weekend. Of course we knew she would bring the vocals, but honey, she brought the fire outfits, too!
For the night, Lizzo wore a Dapper Dan x Gucci button-down trench coat and a matching bralette. Her backup dancers, all beautiful black women of all sizes, wore Dapper Dan brown jumpsuits.
I was so happy to see her in all her fullness embracing those curves in designer! And black designer too? Yes!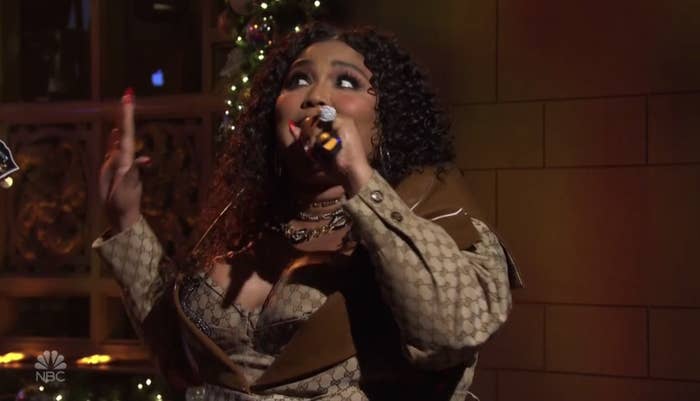 Twitter is excited because the queen brought an all-black women band and dancers:
We are obsessed with this custom Gucci look:
In fact, Lizzo and her band had us actually watching through the entire show. We want more:
And to see this type of representation is what the world needs:
Keep stepping on necks, Lizzo!