Lizzo just proved she's 100% THAT bitch! The songstress is the latest to appear on the cover of British Vogue, and sis looks GOODT.
Photographed by Kloss Films, the starlette appeared on the cover wearing a black Versace gown and an Adrienne Landau feather boa. She's giving us face, body, attitude, alladat!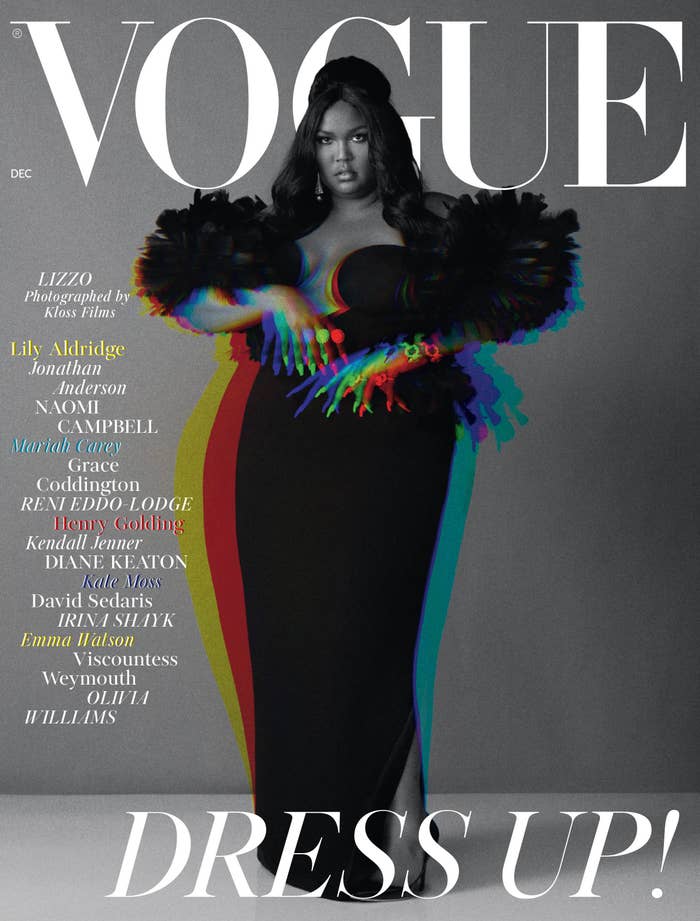 In the actual interview, she also got very candid about what it's like not seeing yourself represented in media, and how it takes a toll on one's mental health.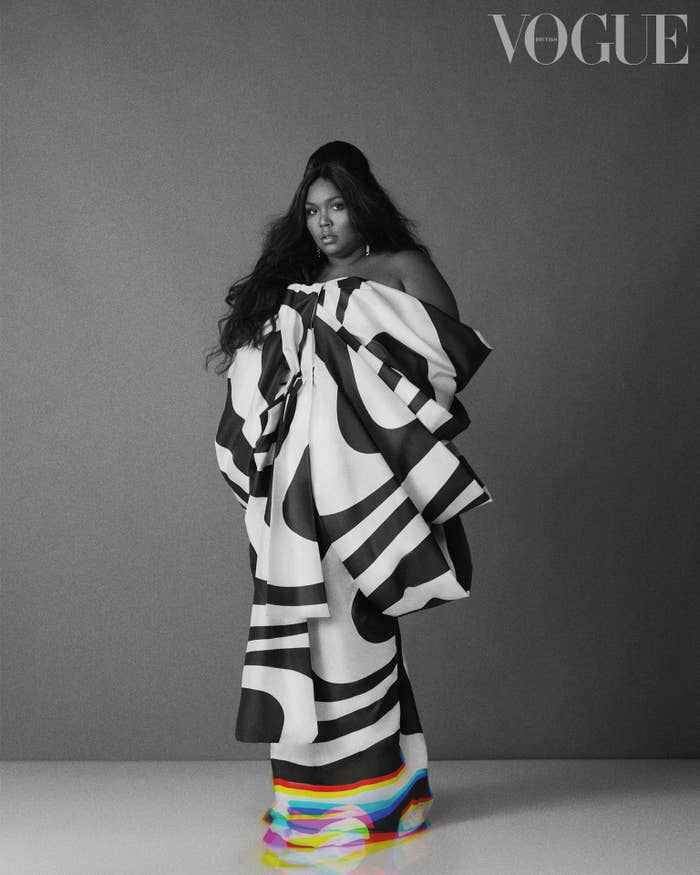 That lack of representation not only shaped Lizzo into the person she is today, but also informed her on how to hopefully share that self-love with the world.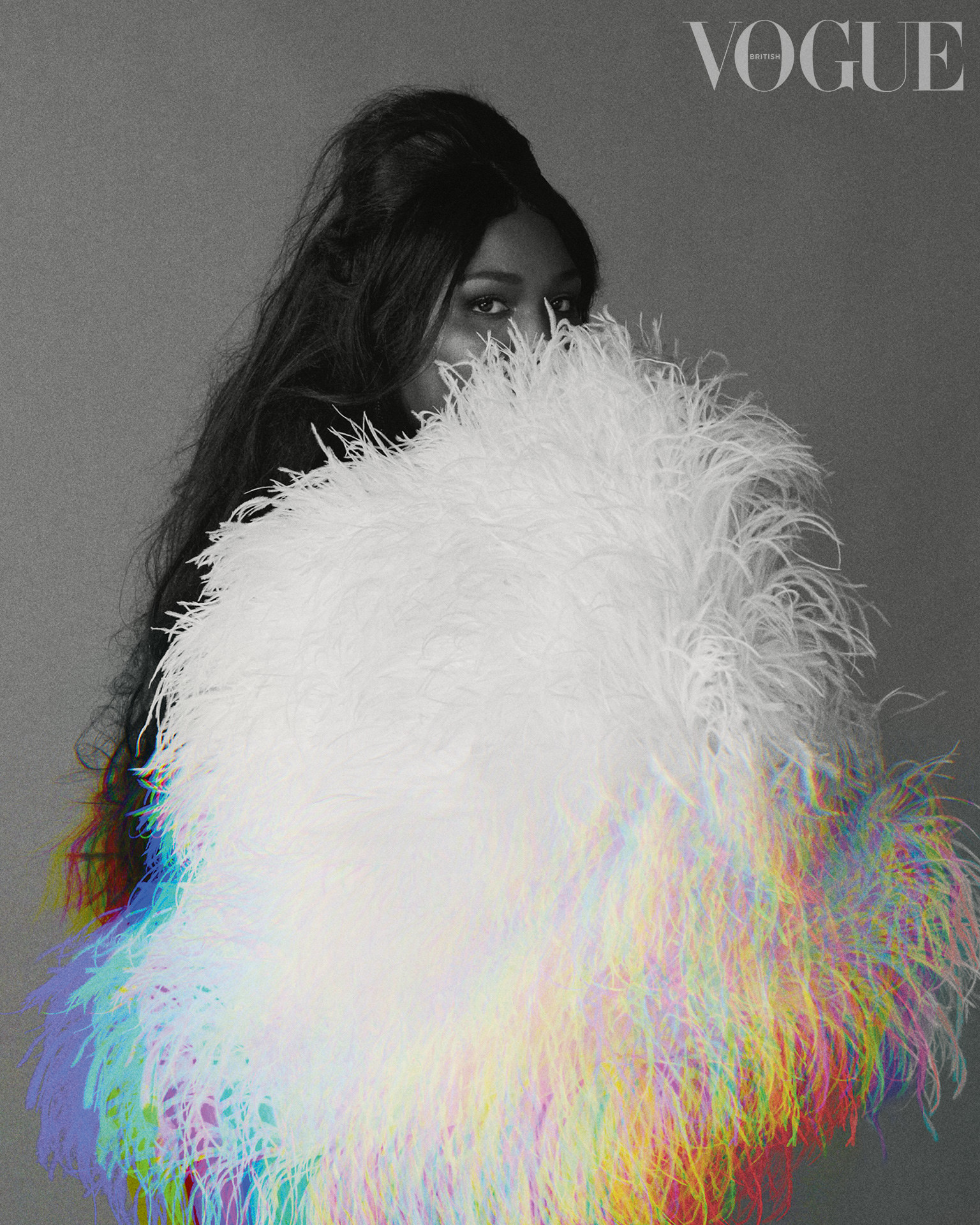 "Anybody that uses body positivity to sell something is using it for their personal gain. That's just it," she said. "We weren't selling anything in the beginning. We were just selling ourselves, and selling ourselves on the idea – selling ourselves on ourselves, you know?"
"I'm not trying to sell you me," she said. "I'm trying to sell you, you."
People on Twitter loved the cover and the singer's vulnerability, happy to see her in clothes that "don't hide her shape and curves, but acknowledges them":
And that full-figured women deserve shoots like this ALL THE TIME:
Some of us genuinely never thought we would see this day:
I'd love for this to be the new trifecta: Black, fat, and on covers.
The lack of visibility we STILL see in media for PoC, plus-size / fat individuals, and just anything past the typical aesthetic of beauty in Hollywood is astounding. On IG, she posted this photo with the best caption: "Big black girls, if you're reading this... you're a cover star. Nothin less. Period Pooh. Fin bitch."
Keep doing the damn thing, Lizzo!