I'm taking this moment to humbly admit I shed a tear when I saw Lady Gaga walk down the red carpet at the 2019 Golden Globes.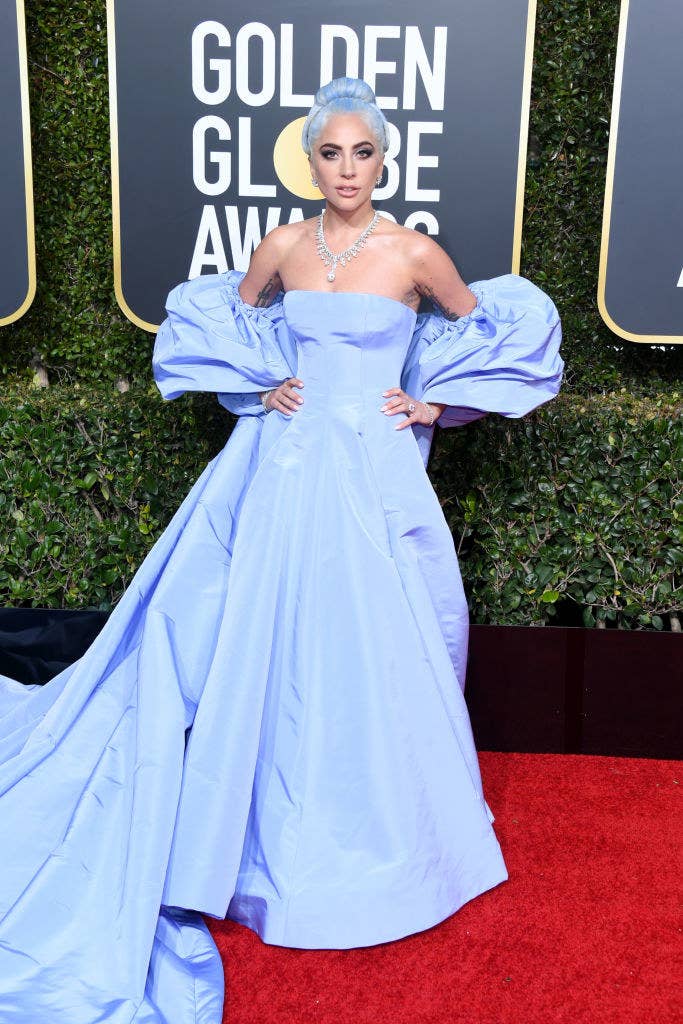 The "A Star Is Born" actress gave us drama while cascading in a never-ending Valentino Haute Couture gown, which apparently needed two people JUST to carry the train. Talk about a team effort!
People on Twitter thought the dress was an homage to a similar one worn by Judy Garland in the 1954 version of "A Star Is Born," and honestly, they could be on to something.
HOWEVER, I want to talk about the fact that Gaga rocked $5 million worth of Tiffany & Co. diamonds to the Golden Globes. Super casual, right?
Tiffany & Co.'s created a custom Aurora necklace just for the night, with more than 300 diamonds and a 20-carat stone.
Also added to the mix was $115,000 diamond and platinum earrings and a trio of bracelets from the brand. Grand total? A cool $5 mill.
Twitter's been talking about Gaga nonstop, noting how she's our real-life Cinderella:
In fact, she's better than Cinderella. She's Gaga:
She is so amazing, she can move things with the power of her mind:
All I know is Gaga came, she saw, and she conquered. Now, if I could hold onto a few of those diamonds, that would be great!