Twitter is upset with Kendall Jenner and her most recent comments made during an interview with Love magazine. According to an Instagram post by the publication, the 22-year-old model said, "...we've been super selective about what shows I would do. I was never one of those girls who would do like 30 shows a season or whatever the f*ck those girls do."
Russian model Daria Strokous posted a screenshot on her Instagram story, writing: "'Whatever the fuck those girls do' is do their very best to make their way up AND try to make some money so that they can provide for themselves and their families. Oh, and it's 70 shows a season by the way and we are all fucking proud of every single one of the girls that did it."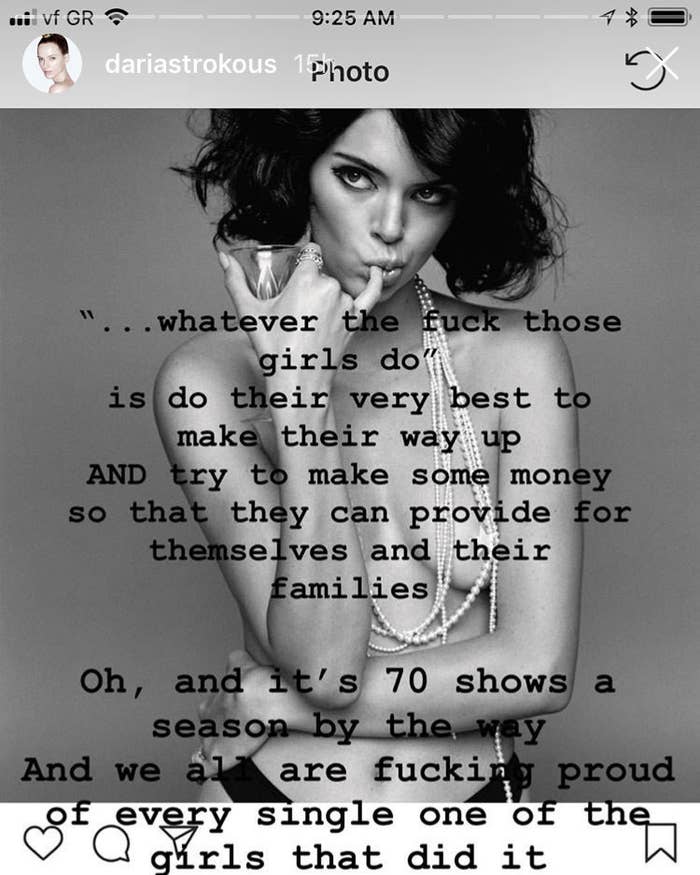 Victoria Secret model Leomie Anderson tweeted that she was "shocked but not surprised."
And other models shared their grueling experiences on and off the catwalk — like the 14+-hour casting days that Jenner gets to skip:
And how Jenner supposedly didn't even walk during rehearsals:
Many mentioned that they actually depend on their earnings to support themselves and their families:
And that they sometimes can't even afford to buy food or visit home: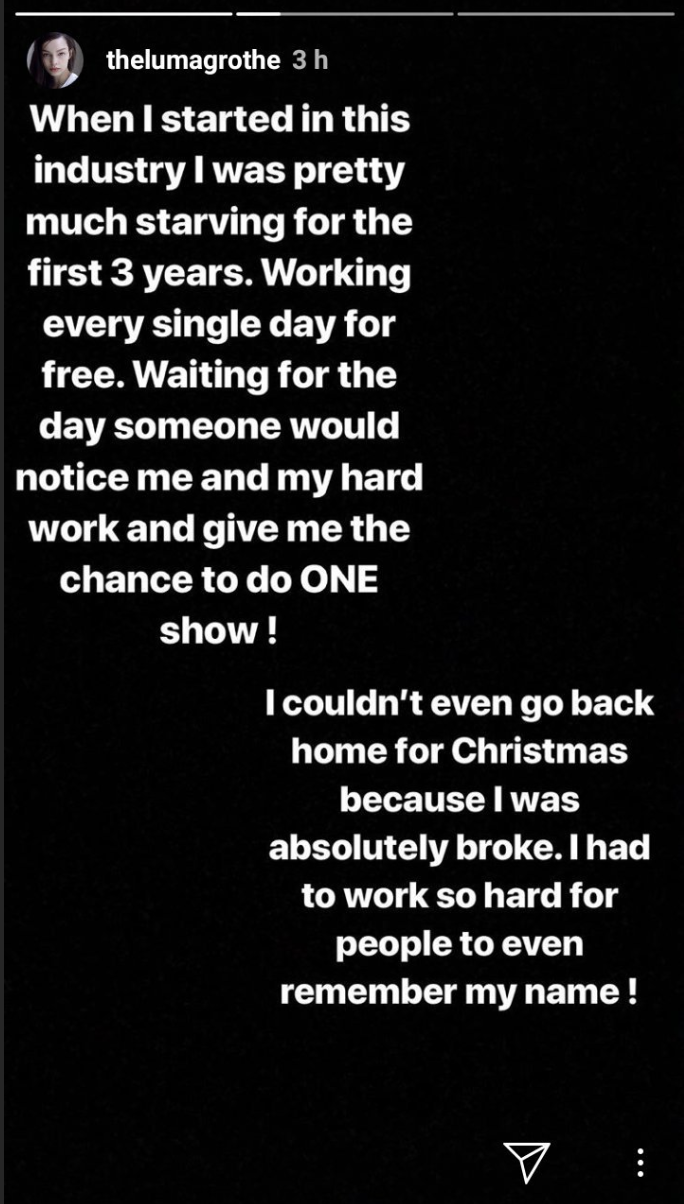 Vlada Roslyakova reminded everyone that most models "didn't have a luxury to say NO to jobs" and gave a nod to those who are "surviving on two hours of sleep in models apartment, coffee and backstage food."
And Theodora Quinlivan acknowledged her privilege as a white "passable trans woman," and encouraged models to "uplift each other" because "Models don't just come from Calabasas... they come from Somalia, the Siberian tundra, a rural village in China, a trailer park in Tennessee."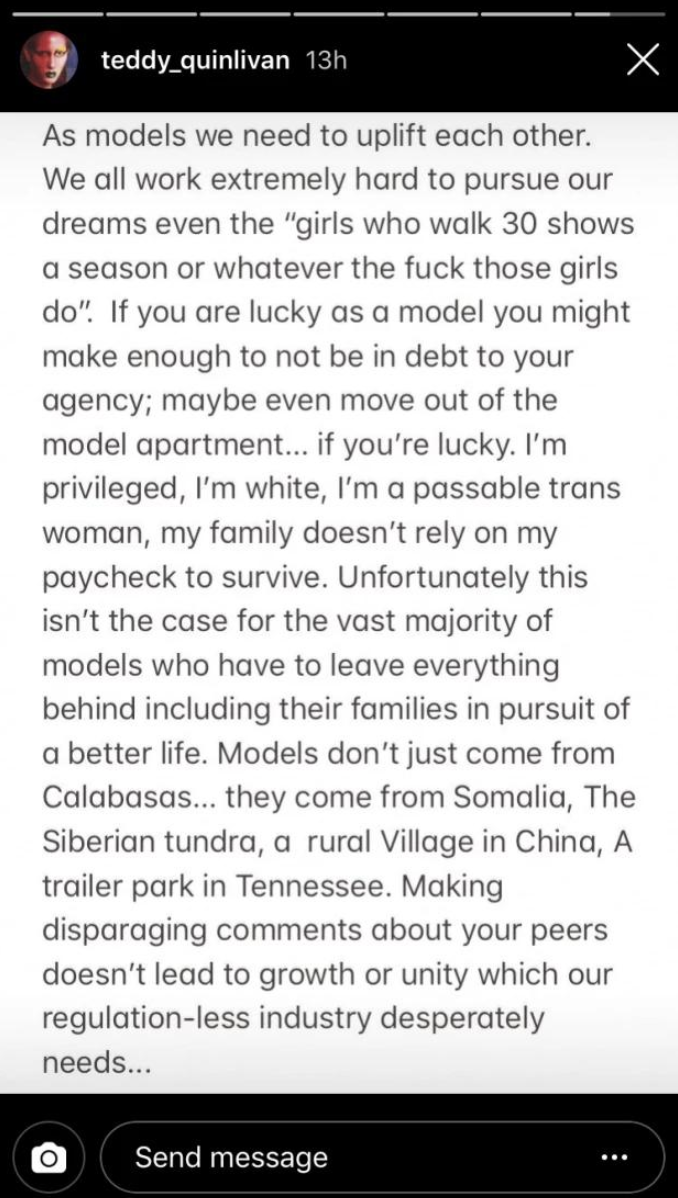 Kendall Jenner has since tweeted that she had been "misrepresented" in the interview and that the respect she had for her peers was "immeasurable."
Sara Ziff, founder of Model Alliance, wrote an open letter to Jenner, acknowledging that while her comments may've been taken out of context, models reacted the way they did because their realities are usually much different from the reality star's: "Sexual harassment and assault, pressures to lose weight, late and nonpayment, relentless work hours, and excessive, unexplained fees that leave models working in debt to their agencies are among the many problems that models routinely face."
Are you an aspiring or established model? Share your experiences below!