During Milan fashion week, J.Lo closed the Versace show wearing a remake of the iconic dress she wore almost twenty years ago at the 2000 Grammys. And sis looked GOODT.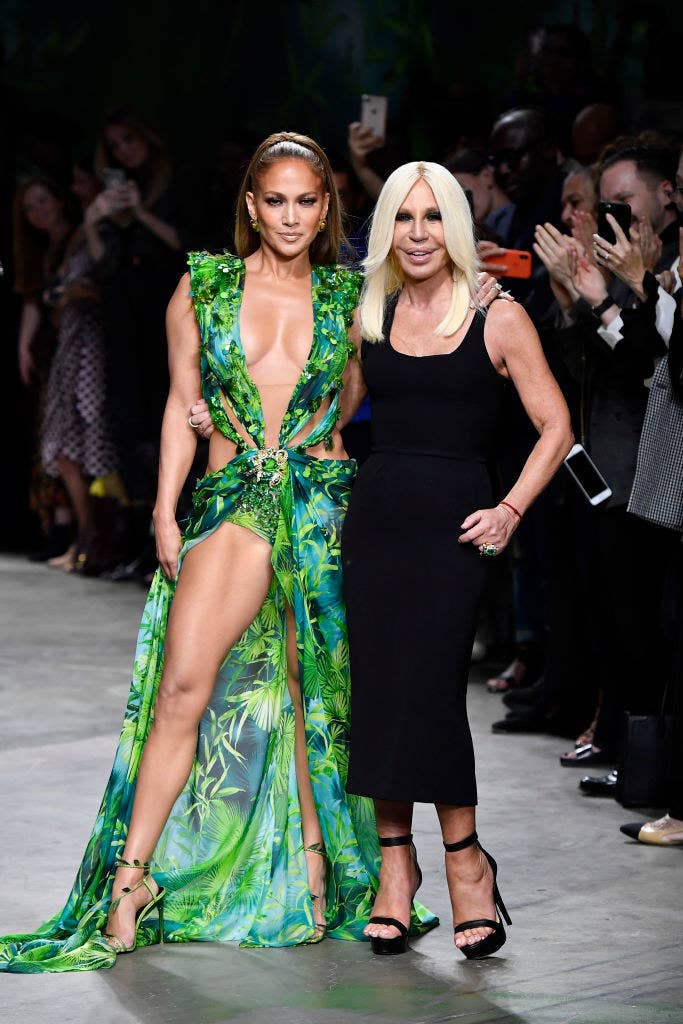 The dress was so iconic, it's the literal reason Google Images was created. Sis literally had the world searching for that dress and broke the Internet.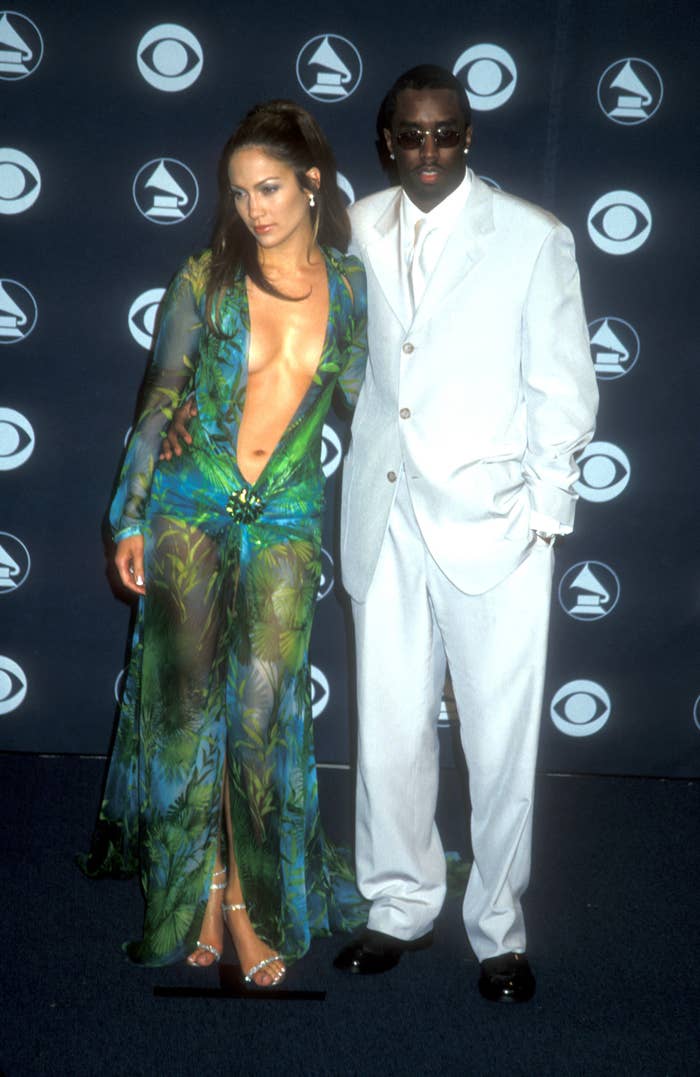 Other notable celebrities walked the Versace show, but as the show dwindled down, Lopez strutted down the runway sporting the gown that helped solidify her as a fashion icon.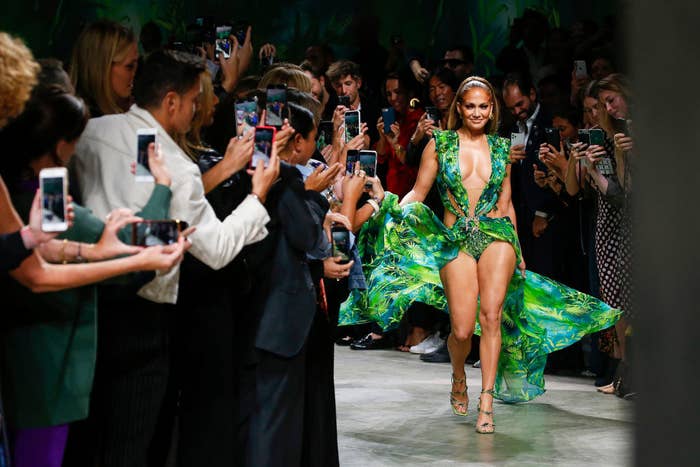 For hair, her longtime stylist Chris Appleton used Color Wow to achieve her high ponytail quickly and easily.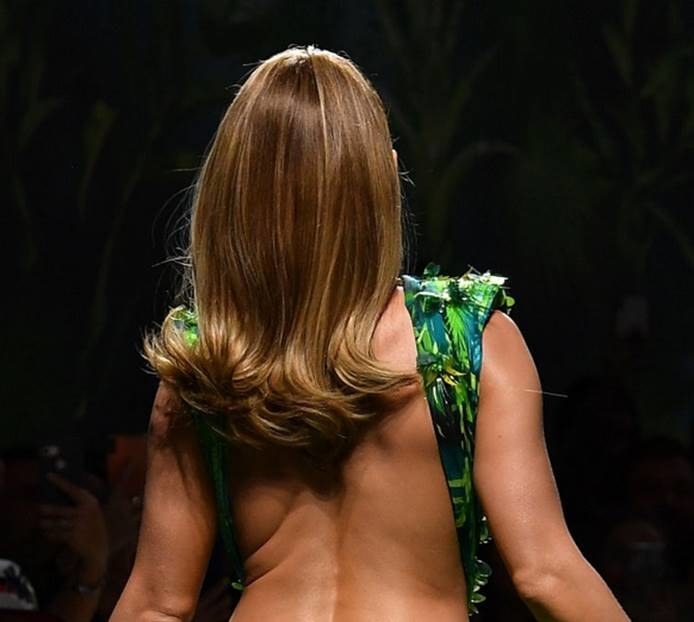 As if J.Lo didn't give us ENOUGH goodness, the 50-year-old starlet stepped out that night for the Versace after-party wearing another look that channeled her Grammy glam.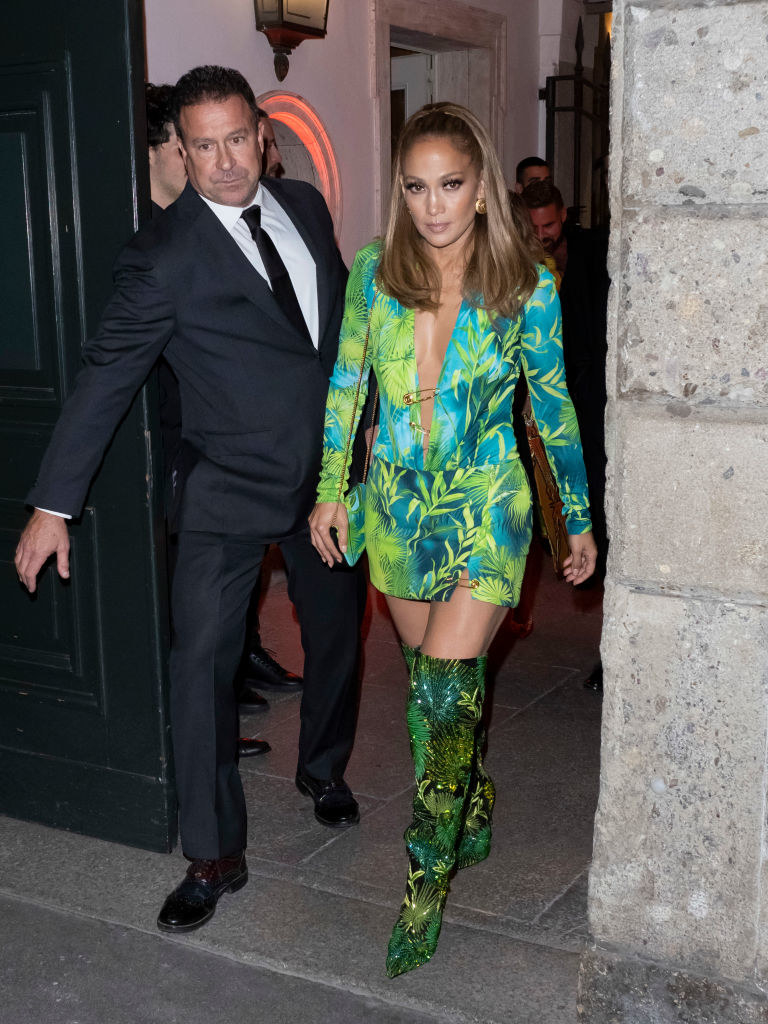 The palm tree mini had Jen's signature plunging neckline and she paired it with semi-matching knee-high boots. This is a LEWK, and I'm here for it!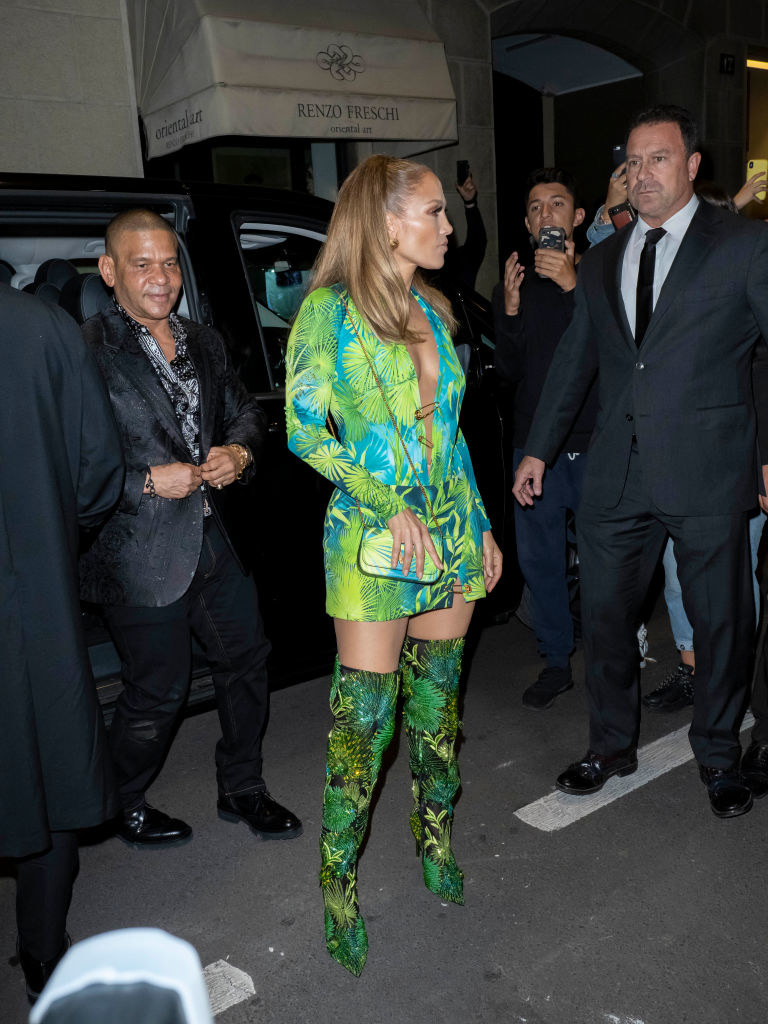 J.Lo, keep struttin' ya stuff, girl!