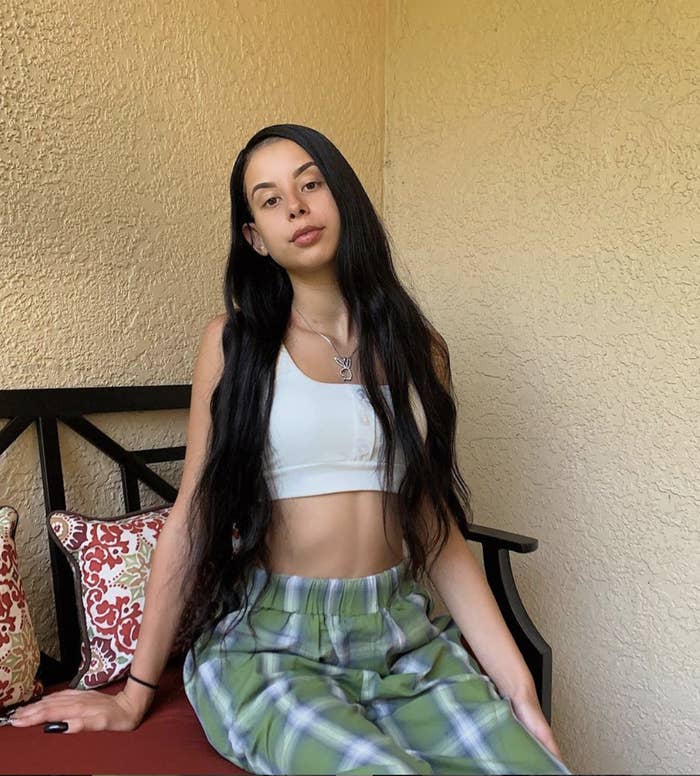 Being a macro-influencer can really be hard. You've got to interact with your followers, continuously post engaging content, and keep up with all the strange algorithm shifts. However, many of us can feel like everyone's posting the same photos, in the same poses, asking for the same things.
Contrary to popular belief, influencers are actually meant to influence (I know, right?). So when this influencer with over 2 million followers couldn't sell 36 shirts to launch her online clothing brand, people on Twitter stopped to assess the situation.
In what appears to be a now-deleted IG post, Arii, an 18-year-old IG influencer with 2.6 million followers, wrote that the clothing company she was working with had rules around her first sales, which included selling at least 36 pieces from her line.
Twitter gave her constructive criticism on the launch, first pointing out that you need to know your consumer as a business owner:
And that if you're not really building up a personal rapport with your followers, who are coming to your page for a specific reason, you may not be as influential when it comes to sales:
In fact, Twitter did a whole Marketing 101 class in the comments, and I found myself writing down all the notes:
We got visuals, side-by-sides, and comparison analysis (any marketing majors mad about this free content?):
Others questioned Arii's marketing stance, since it felt like she never actually promoted her own work for people to get behind:
We even got an in-depth analysis and the details with the side-by-sides:
And then people suggested conspiracy theories behind this whole thing, and y'all KNOW I love a good conspiracy:
👀👀👀
What do y'all think? Spill your marketing tips down in the comment section and give me all the tea!
We've reached out for comment.