This is Gabi Gregg, aka Gabi Fresh. Gregg is an influencer, a fashionista, body positivity advocate, and clothing designer. On September 18, she debuted her new lingerie collection in partnership with Playful Promises, which she produced, directed, and modeled herself.
"I definitely wanted to go bold and push the boundaries of what plus size women are told they are supposed to wear," Gregg told As/Is. "As a 38HH, my lingerie options are severely limited, and often are just boring full-coverage bras. I made sure each piece I designed had special details and fabrications, from sequins to velvet to embroidered mesh."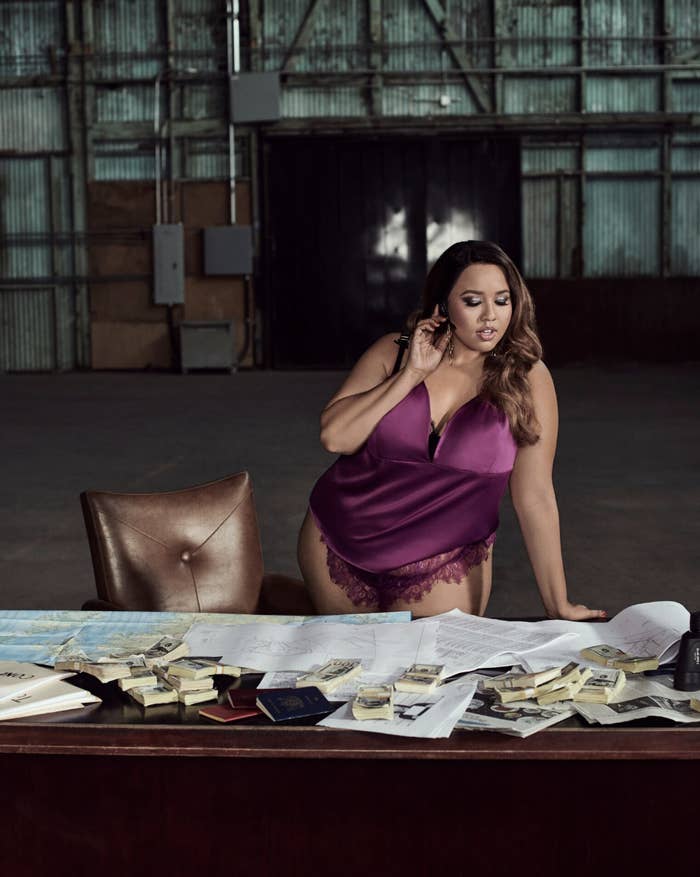 Gregg is aware that there is still a long way to go for plus size inclusivity in the fashion industry. "I'm so excited by the latest runway shows and magazine covers that are being celebrated, but I can't wait until the day that women of all shapes, sizes, colors, and abilities being included is the norm, not the exception," she said.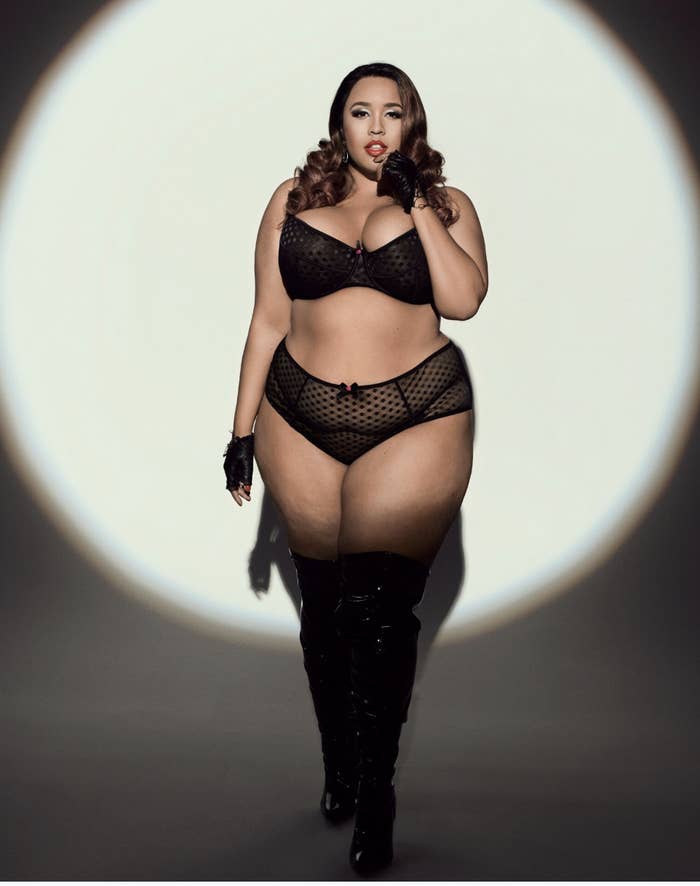 Twitter couldn't contain their excitement for the new collection. @Maczurray proclaimed, "We've found our next James Bond":
This Twitter user just wants to know who is going to buy it all for them:
@eheat let us know that not only is this lingerie poppin', but it's "actually reasonably priced":
@femalebridge said everything I was thinking:
@Paunchy took the time to give Gabi all her flowers for grinding and putting in that WERK, honey:
While @mdtrsw took the time to educate us that body goals and body standards are unique — and for everyone to just mind their business:
Lastly, @SheGoesByLoLo spoke for all the beautiful "fluffies" out there:
GET IT, GABI!