Sia Cooper, a mom and fitness influencer, snapped back at trolls who came at her after she posted a photo of herself in a swimsuit.
On IG, the mom posted this photo and said she was "sharing it now because I want you ladies to feel empowered and to own your bodies."
A few days later, she then posted another photo with a screenshot from one of the people in her comments, who said that as a mom, she shouldn't post photos that show her behind, and that she should think about what her children will see when they're older. Read the full quote in the image:
Sia chimed in, saying, "Since when were moms supposed to hide their bodies? Since when were mothers no longer allowed to feel sexy? How do you think babies even got here in the first place?"
Other people, including moms, stepped in to defend the influencer, saying that Sia "inspires them so much":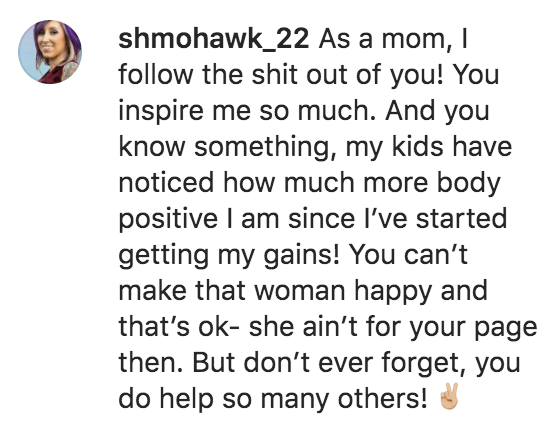 This person gladly said forget the haters:
And this person even said how much they've been inspired to be a "healthy fit mom every day" because of the content Sia posts: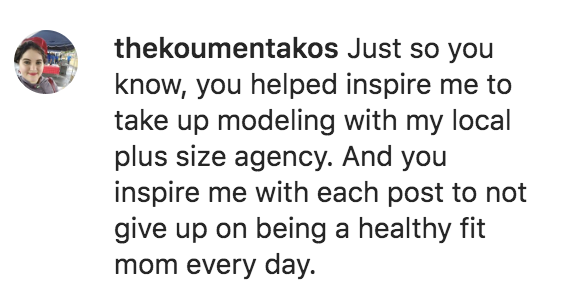 Honestly, there is no one look or image for what it means to be a healthy and fit individual, but what we do know is that mom shaming ain't cute and everyone is allowed to do what makes them feel good!