19 Things That Happen In The Fall That Will Make You Say, "Wow, That's Me"
Itchy sweaters, tights, and everything else.
1.
When you have to guesstimate what the weather is going to be because how it feels in the a.m. means nothing.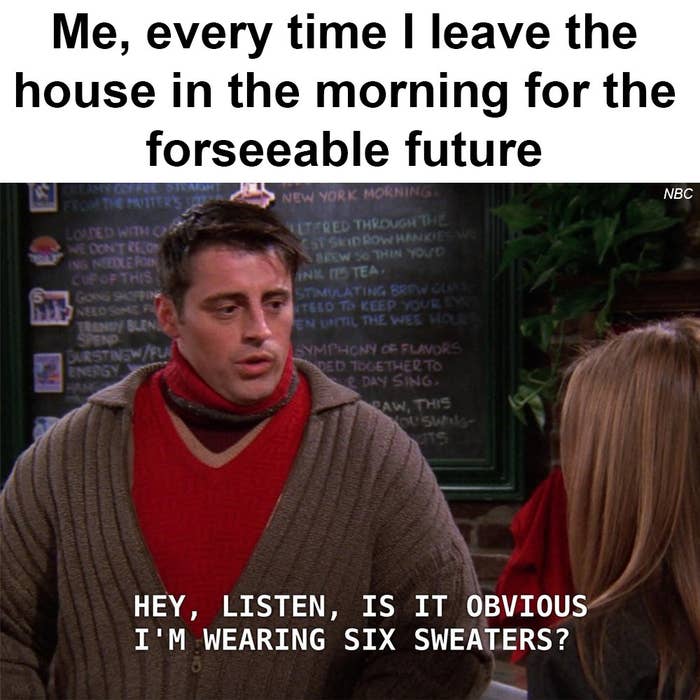 2.
When you realize tights are thing you can't live with and can't live without.
3.
And you have to deal with tight crotch all the time.
4.
When you have to debate between wearing light layering pieces and freezing, or chunky knits and sweating to death...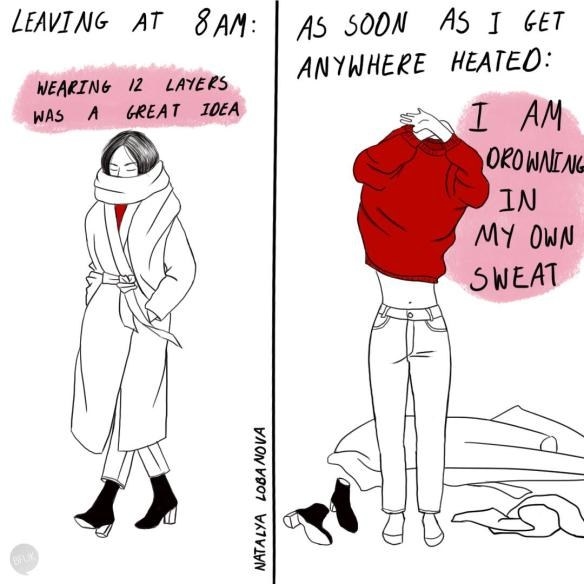 5.
...But ultimately you'll be pivoting between outfits all day anyways.
6.
When coordinating your different shades of beige feels like an Olympic sport.
7.
When your skin looks and feels dry all the time...
8.
...But moisturizer just makes you look and feel greasy.
9.
When you know everyone is about to start taking photos of their fall boots...
13.
When everyone starts wearing Ugg boots with leggings. Like, all the time.
15.
When the pics with the off-the-shoulder faux leather jackets are flooding your IG feed.
17.
When flannels worn in pumpkin patches are just the way of life for the next six weeks.
18.
When you always end up wearing the same things from your closet.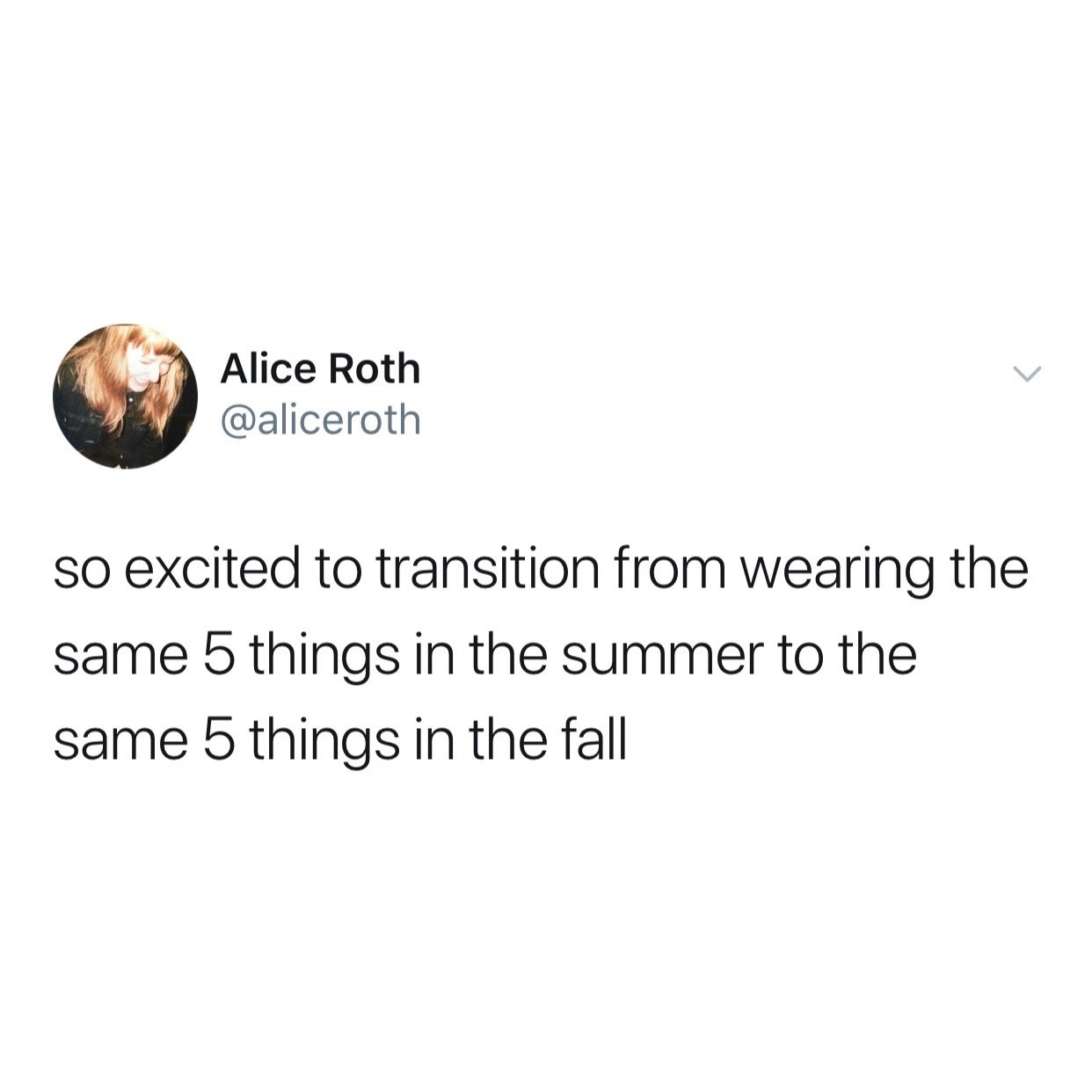 19.
And lastly, when none of this matters because fall comes and goes like a thief in the night.