For this year's Met Gala, we all waited to see how Cardi B would stunt for her first appearance. And huntyyyyyy, did she pop out in this Moschino dress or what?!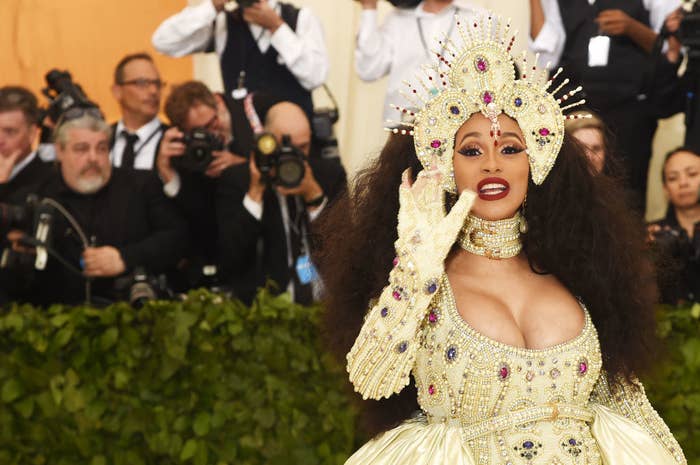 Sticking with the Catholicism theme, she walked the red carpet with none other than Jeremy Scott, showing off a bedazzled crown, choker, and dress that still gave her a little split to stretch.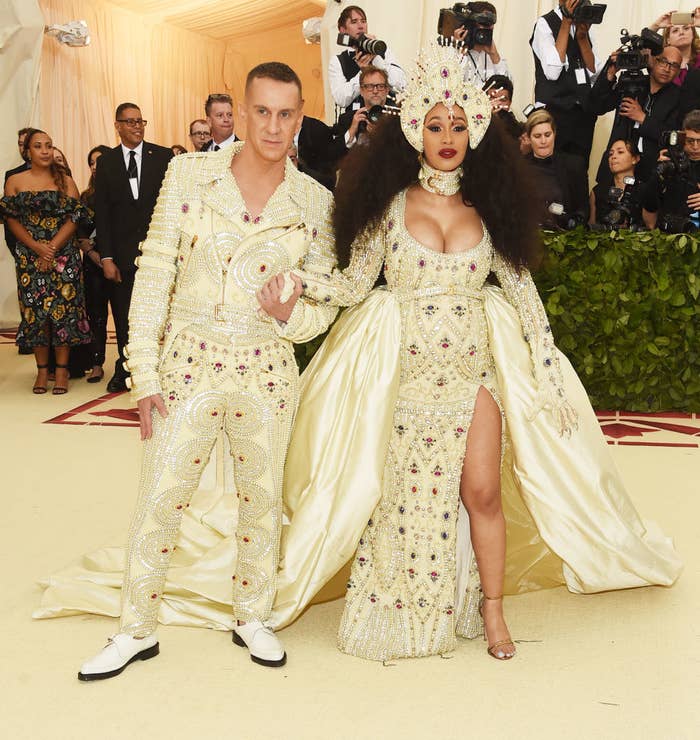 We already know that Cardi's on an all-time high, and honestly, there's something that brings me so much about a hood chick stealing the show at the Met Gala.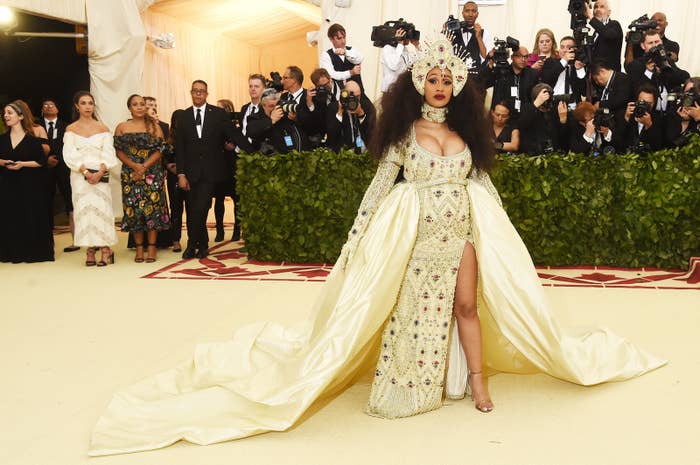 Social media was in SHAMBLES, with the Bardi gang alive and well:
Cardi, girl, you stay killin' it. Glad you not lettin' up on nobody's neck, even in your final days of pregnancy!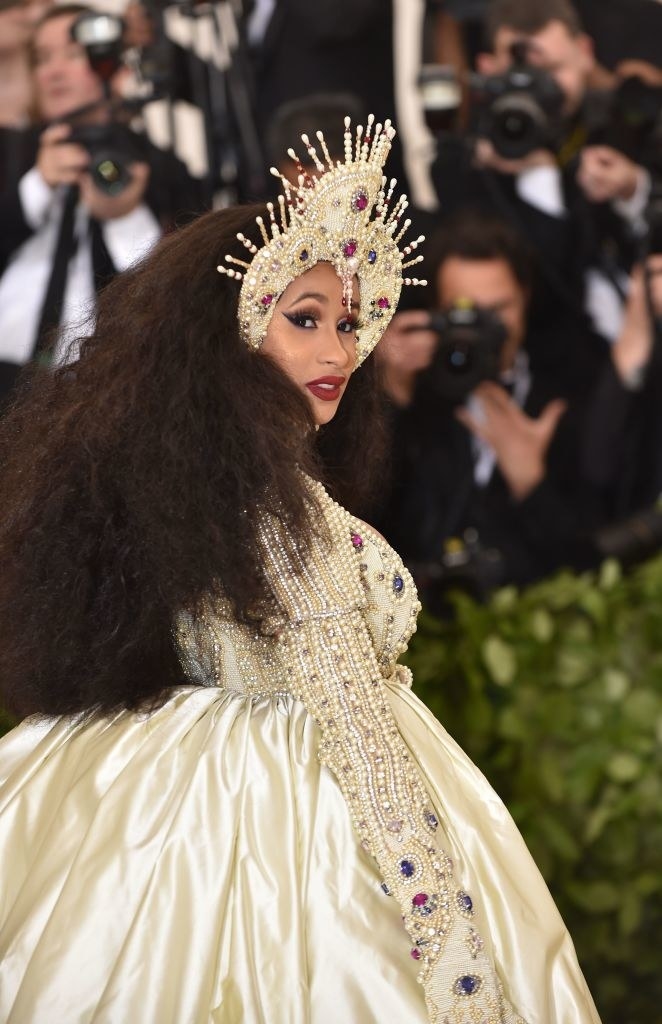 And that a shorty from the Bronx can end up on the red carpet, eowww!