Remember when you were young? You just couldn't wait for Halloween. All the candy, parties and best of all, the costumes. I can remember everything I dressed up as from kindergarten to 5th grade. They were simpler times and they were organized.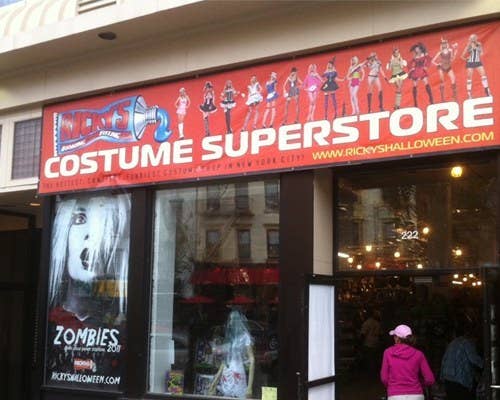 But I never went to a Halloween store the night before the holiday. However, this year I did but not to shop, just to browse after eating out. And it was a madhouse in there. Before even entering the store I had to wait for at least three separate parties to exit. Then, inside, a line of people extended from the registers nearly to the back of the store. A short while later, an employee announced for everyone to start wrapping around the displays to create some sort of order. Teens were goofing around with masks, kids were so indecisive of what they want to be and adults were frustrated with long waits.
It was a very eye-opening experience. All I could think about is why? Why were they there? So many procrastinators waiting for the final stroke of midnight so they'll have some cheaply made latex mask to wear at a party they were invited to at the last minute. Then, all the kids who wanted to be Iron Man ever since January, have suddenly decided to be Emmet Brickowski because they've watched The LEGO Movie for the tenth time in a week.
The moral of this mini rant is to plan ahead. Don't wait, because it could get as crowded as Black Friday. Just imagine how packed those stores were on Halloween at 6pm, about two hours from closing. Those poor employees. If you are going to do something last minute, then find something around the house. Be creative, don't waste money on an outfit you'll only wear once.